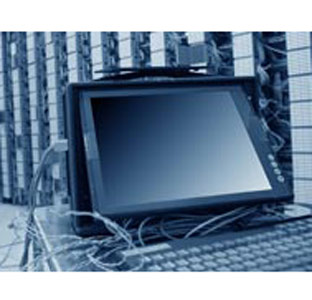 | | |
| --- | --- |
| Leading Sectors | Emerging Sectors |
| Banking | Design Services |
| Financial Services | Development |
| Insurance | Energy/ Power |
| Pharma | Climate Change |
| Retail | Commercial Agriculture |
| Engineering/ Automobiles | Travel& Tourism |
| Education | Healthcare |
| IT & ITES | KPO |
| Infrastructure | Media |
| Telecom | Logistics |
THE conflict between animals and humans has increased of late. Mahi Puri, an MSc, Environmental Sciences student gives us an example. "Elephants seasonally migrate from Orissa to Jharkhand via Chattisgarh. But due to mining activities in Chattisgarh forests, the pachyderms directly come in contact with workers and their villages leading to fatal clashes," she explains.


The 25-year-old TERI University student, who volunteered with wildlife organisations for five years, makes her point. It takes a new breed of professionals to handle such conflicts and ensure that development happens without too much ecological devastation. Welcome to the world of Developmental Officer or Environmental Manager, a career that never existed ten years ago.


For the second consecutive year, we attempted to identify those sectors and careers that provide the maximum number of exciting opportunities in the coming year. What are the skill sets needed to enter these sectors? Where are the jobs? The results came as a revelation.


While Banking, Pharma, Retail, IT and Education remain the top sectors where most of the action happens, a whole new range of sectors have emerged out of the blue. The new job guzzlers are – Ethical Tourism, Design Services, Shared IT Services, Real Estate and Food Processing.


The nature of jobs has also undergone a sea change. New careers like Chief Happiness Officer, Design Analyst, Risk Evaluator, and Sustainability Expert have come into being. Each of these jobs demand skill sets which are complex and cut across disciplines. So in addition to above average understanding of the domain, ability to learn quickly, draw lessons from diverse experiences and events and apply them to situations which are totally different are some of the new skill demands placed on the executive of today.

Where are maximum job opportunities?
Every sector is likely to grow where the technology involved has undergone a basic shift, or a new model of servicing them came into being, says E. Balaji MaFoi Randstad's MD & CEO. For example, in Banking, still nearly 81 percent of the population has no access to formal banking channels. And since their saving potential is erratic, the serving model has to be cost effective.The micro-credit revolution that swept the market recently is an example, which in its wake brought in more than 3 lakh opportunities for young graduates as lending and credit officers. Balaji's view is shared by other experts also.

The notable aspect, however, is post-recession, almost all sectors have recorded growth (barring a few, like Real Estate) and a few made impressive gains. According to experts some sectors hold a definitive sway in the coming 3-4 years like Banking and allied verticals, Telecom and some, like the green sector, will deliver the best in the coming 5-year horizon. Defensive sectors like Pharma will clock a steady growth. So read on to find out that one job or the sector that suits you, the reader…
BANKING

The banking industry along with the allied verticals, will have better growth than last year because of favourable borrowing climate. READ MORE!

RETAIL





The setor has seen many ups & downs alternating between major hiring up and lay-offs, and now it has stabilized. READ MORE!

EDUCATION





With over 50,000 crore rupees being pumped this year by budget, it is raining jobs in higher education. READ MORE!


PHARMA





Human beings and ailments go together, so medicines would always be in demand. READ MORE!

INFRASTRUCTURE





The Indian growth story hinges on the infratstructure sector. It is the feverish building of real estate, construction, roads & more. READ MORE!


TELECOM


The growth in the sector is becuase of underlying technology changed and newer one is more attractive than the older. READ MORE!

IT Sector

With over 2 million direct jobs created in less than two decades, the IT is the employment bell weather of India.

EMERGING SECTOR  




From design to development, these 10 verticals have tremendous potential in the near future. READ MORE!




AUTOMOBILES


Sector with tremendous spin-off effects both employment and economy. READ MORE!

 

WAY FORWARD 

FUNCTIONAL knowledge and specialised skills, no doubt, hold the centre stage. It helps to have a sound academic background, says E Balaji.

According to him while a good basic degree like a BCom or BA is useful for marketing and customer service domains, a basic degree in engineering is essential to get into IT or research. But soft skills are equally important.

However, a strong communication skill and right attitude is required to maintain one's competitive edge. "While evaluating two potential candidates, the professional skills being the same, it is the skill set like team player, attitude, flexibility that affects the final decision of a recruiter," says Sangeeta Lala, VP TeamLease Services.


Barmar opines that across these different sectors, one should be able to present oneself clearly and respond properly to customer expectations. Secondly, most of the work is becoming technology-enabled. Hence being computer savvy is essential.


In general, almost all the experts we spoke to advise our readers not to go for an MBA immediately after doing one's graduation unless it is from a Top Tier institution. Spend a couple of years working to understand things. There are tons of opportunities in industries which were hitherto unheard of like electronic and print media, law, teaching etc for young and able graduates.


The real crunch is that of employability skills. Any recruiter will take up a person who has put in that little bit extra effort to groom himself by doing a live project in a company (even without any stipend or pay), or reads a financial newspaper and keeps himself up to date. If you can communicate well and have the ability to learn, doors will always open, concludes Shiv. Companies are basically looking for that drive and fire in the person. And if you have that in plenty, jobs are always waiting for you.