Indian Institute of Management Jammu
Quick Facts
Estd. Year: 2016
Campus Size: 200 Acres
Total Faculty: 6
Interested in this University?
Unexpectedly Awesome
INFRASTRUCTURE: IIM Jammu, being the newest of all IIMs is currently running on a temporary campus. I knew the campus was quite small before joining, and hence wasn't expecting much. But surprisingly, the small campus has been very efficiently used by the institute. We have all the facilities available in the hostel needed for our comfort. We also have quite a few recreational and sports facilities (TT room, basketball court, tennis/badminton court, volleyball court, TV room) despite the space shortage. FACULTY: IIM Jammu is being mentored by IIM Lucknow. So, most of our faculty come from IIML. With them, they bring the academic rigour and curriculum standard of IIML. All the faculty members are good, with some being exceptionally good. STUDENT BODY: The student body is quite diverse with students from various backgrounds, both academically and culturally. (We even have a dentist in our batch.) So, peer learning is always a great experience here. A B-school is more about peer learning than classroom learning, and we get a lot of group projects to help us with that. So, this diversity helps us in broadening our perspectives. AFFORDABILITY: The total fee structure of IIMJ this year was less than 13 lacs (excluding mess fee). Do note that this fee includes International Immersion fee (4 lacs) as well. So, in just this comparatively small amount, we also get an international immersion and the faculty of IIML. INTERNATIONAL IMMERSION: IIMJ the first IIM to have a compulsory, 3-credit international immersion program for its students, which offers great learning experience to them.
Placements
Infrastructure
College Life
Industry Exposure
Affordability
Student Crowd
Faculty
Hostel
Questions related to IIM Jammu

Highest package is 32 Lakhs where as lowest package is 9 Lakhs. Average Package for students is 14 - 15 lakhs. Thanks, Azim
Hi. The tentative date for the announcement of all the shortlisted candidate is 24th June or before that. The institute will not conduct GD/PI/WAT ...

IIM Amritsar has kept the CAT cut-off this year as overall percentile to be 90 for the general category, 70 percentile for OBC category, 55 percent...
General Information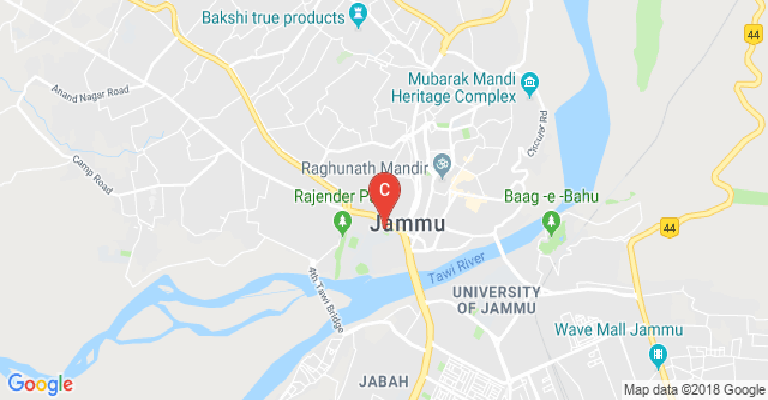 Address:
Indian Institute of Management Jammu Old University Campus, Canal Road, Jammu-180016.
About College:
The Indian Institute of Management in Jammu was established in 2016, making it the youngest and the northernmost within the fraternity. And that is why, the IIM- Jammu along with half a dozen other IIMs are popularly termed as the 'Baby IIMs'. After about a dozen IIMs had already been opened, the Ministry of Human Resource and Development decided that it was time to add to the tally. So, in the twelfth five-year plan seven new IIMs were established. This list includes- Amritsar, Bodh Gaya, Jammu, Sirmaur, Nagpur, Sambalpur and Visakhapatnam. Due to them being new to the industry, they were all assigned a mentor among the original IIMs.
At present, the IIM- Jammu is stationed at a temporary location, sharing space with one of the existing colleges here. It will soon shift to a permanent 200- acre campus in the same city. The location is one of the main draws of this institute, overlooking the Pir Panjal range. IIM- Lucknow is the mentor to this institute located in the state of Jammy & Kashmir. The only course that is being fully executed here right now is the 2- year PGP. It has all the electives in place. Executive courses or doctoral programmes are yet to be introduced here. Year-round MDPs (Management Development Programmes) take place in various subjects targeting mainly working professionals. An executive programme has been developed in collaboration with Talent Edge. This course is for digital marketing, and candidates receive certifications for these once done.
Admissions to IIM- Jammu as well as the other newer IIMs, is through a common process. First of all, the CAT exam is mandatory, from where students are shortlisted for a second round. Since now there are so many IIMs, a common realization emerged that it is not possible to sit for separate interviews or other stages for so many institutes. In addition, students also apply in general to other non-IIM private as well as government institutes. This gets all the more difficult for working professionals. That is why the second round for all the new as well as 'Baby IIMs' is done through the Common Admission Process (CAP). Students are shortlisted jointly for this entire process, after which each individual college submits its selection list depending on its own criteria. The exact rules regarding the CAP change frequently. Earlier, a rule existed where those shortlisted for the older seven IIMs (including Shillong), need not appear for the CAP. But that has been done away with now. In addition, some baby IIMs have also given calls to some who did not make the grade for the CAP. But generally, a common process eases operations and reduces student hassles in a big way.
Unlike the original six IIMs, the one at Jammu never had much of a diversity issue. This is because, by the time the institute started taking its first few batches, this thinking had already emerged, so the admissions were done with this being kept in mind. Even the regional diversity is fairly high, with students recruited from all over India, and then placed at different places. This enables a strong nation-wide or even international alumni link. The CAT is mandatory like at the other IIMs, followed by an interview and usually a WAT (Written Ability Test). Overseas candidates need to go via the GMAT route.
The student community is getting quite active at IIM- Jammu, with several clubs and committees being formed here. Uniquely there is even one Academic Committee here, which can suggest recommendations to the academic council for any changes sought. There is one for industry interaction with practitioners and people of eminence. Other committees are there for – Placement, Skill Development, Cultural, Sports, Media Relations, Mess and Infrastructure.
The institute may not be too old, but it has already created a vibrant alumni network. The alumni committee is in constant touch with the past students, improving the connect on a constant basis. This is even rubbing off on the present students. One of them, in fact, won the Hult Prize some time back. Such activities have helped generate top-notch placements for the present batches. Some of the recent years' recruiters include- VLCC, EY, Accenture, TIME, HDFC Bank, Kent RO, Akshaya Patra, RITES, Infor, Air India, Power Grid, Square Yards, Jindal Steel & Power, ITC, Reliance Jio, Rakshak Foundation, Ford, IFFCO, SREI, L&T, Abbott, Motilal Oswal, Pur-O and Sage.
Other Popular Universities in Jammu and Kashmir