A Cloud Engineer is an IT professional who performs tasks related to cloud computing. It includes design, planning, management, maintenance and support of the cloud infrastructure. He or she stays involved in managing, planning, architecting and monitoring cloud systems. A Cloud Engineer is proficient in implementation of best practices of deploying an application in the cloud. Cloud Computing has become a necessity from being a luxury. It has increased the demand for IT professionals who can perform migration processes and cloud related tasks.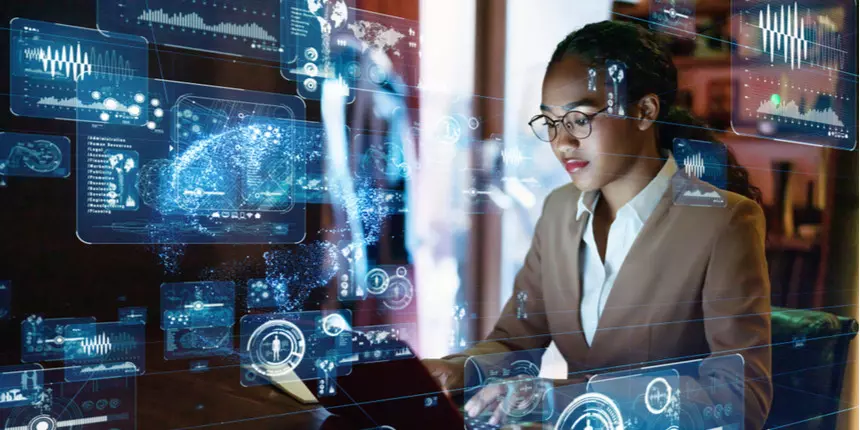 Cloud Engineer Salary in India - Skills, Qualification, Careers Prospects
A Cloud is the server that has access over the internet, software and databases that run on that server. Users and companies are not required to manage physical servers themselves by utilising Cloud Computing. Users can have access to the same files and applications on any device through cloud. As computing and storage takes place in servers located in a data center.
Cloud Computing is a technology known as virtualisation. It allows the creation of a simulated, digital-only virtual computer which behaves as a physical computer having its own hardware. It is known as a virtual machine. Being on the same host, these virtual machines are sandboxed from one another. Thus, they do not interact with each other. Therefore, files and applications in one virtual machine can not be visible to the other virtual machines while being on the same physical machine.
Scroll and read to Cloud Engineer Salary India details.
Types of Cloud Engineers
There are numerous other roles relevant to Cloud Engineers. We have described here major roles.
Cloud Architect: A Cloud Architect is a professional responsible for conversion of technical requirements of a project into architecture and design that guides the final product. He or she is responsible for bridging the gaps between business problems and solutions in the cloud.
Cloud Security Engineer: A Cloud Security Engineer is a professional responsible for identifying threats to cloud systems, developing new features in order to meet security needs. He or she builds, maintains, upgrades and continuously improves cloud-based systems.
Cloud Network Engineer: A Cloud Network Engineer is a professional responsible for migrating functions and networks to private, public as well as hybrid cloud infrastructures. He or she designs, plans and implements client-specific cloud solutions.
Cloud Solutions Developer: A Cloud Solutions Developer is a professional who creates applications that serve on the cloud. He or she is a Software Engineer specialising in cloud computing. A Cloud Solutions Developer performs all the tasks of a Computer Programmer and Web Designer. Programmes developed by him run on virtual systems.
Also Read: Careers as Azure Developer
Functions of Cloud Engineer
Cloud Engineering: The role of Cloud Engineers include assessing the organisation's technology infrastructure and exploring options for moving to the cloud. A Cloud Engineer oversees the process of migration and maintenance of the new system.
Cloud Architecture: A Cloud Engineer is primarily responsible for assembling the cloud infrastructure. Cloud Engineers are required to perform computing, and ensure proper configuration of the networking and security services.
Cloud Development: One of the major responsibilities of Cloud Engineers is to create functions, applications or databases for running the cloud. The best practices of Cloud Development include fast load times, providing support for multiple internet browsers, using little memory and others.
Cloud Administration: The role of Cloud Engineers include managing organisation's on premise hardware and software. He or she develops and implements policies for the usage of cloud services. Cloud Engineer manages requests for new technology and establishes cloud environments.
Also Read: Career as Computer Programmer
Cloud Engineer Skills
We have provided here description of Cloud Engineer skills.
Linux: Cloud Engineers must have an understanding of the Linux operating systems. He or she frequently utilises the cloud development tools. Cloud Engineers must know the architecture, maintenance and administration of Linux servers.
Database Skills: The role of Cloud Engineer demands cloud database management skills. He or she must have knowledge of MySQL and Hadoop.
Programming: A Cloud Engineer must possess proficient knowledge of programming languages such as SQL, Java, Python, Golang, Ruby, PHP and .NET.
Networking: A Cloud Engineer must have knowledge of virtual networks and general management functions.
DevOps: A DevOps Engineer must have an hands-on understanding of the DevOps practices. AWS (Amazon Web Services) DevOps is one of the major sought after skills by cloud providers.
Containerization: Containerization is defined as the packaging together of software code with all the necessary components such as libraries, frameworks and other dependencies. Cloud Engineers must have an understanding of the containerization tools.
Virtualisation: A Cloud Engineer must have proficiency in deploying and running application software on virtual machines.
Security and Recovery: A Cloud Engineer must have knowledge of the growing priority among Cloud Service providers. He or she must have understanding and knowledge of the cybersecurity concerning cloud as a valuable asset.
Knowledge of APIs and Web Services: Cloud Engineers must have knowledge of open standards such as SOAP (Simple Object Access Protocol), XML (Extensible Markup Language), UDDI (Universal Description, Discovery and Integration) as well as WSDL (Web Services Description Language).
Also Read: Careers as Web Designer
Cloud Engineer Career Prospects
A career in Cloud Engineering is one of the most appealing options in the IT industry. It provides handsome pay packages, flexibility to work remotely and of course work-life balance with five days working week and other holidays. More and more businesses are migrating their critical operations, processes and applications to cloud infrastructures. Employers prefer clients having experience in at least one of the major cloud providers such as Amazon Web Services, Microsoft Azure and Google Cloud Platform.
Cloud Engineer Salary
The average Salary of a Cloud Engineer in India varies depending on various factors such as candidates' skills, knowledge, experience and employing organisation. The average Cloud Engineer salary in India is Rs. 511832 per annum. The cloud engineer salary in India per month is around Rs. 42653. The average Senior Cloud Engineer salary in India is 11.9 lakhs.
(Source: Indeed)
Also Read: Careers as Software Engineer
Top Cloud Engineer Companies
We have listed here top Cloud Engineer employers with the average salary offered by them. (Source: Indeed)
Top Cities for Cloud Engineer Jobs
We have provided here details of top cities with the average Cloud Engineer salary offered by them.
| | |
| --- | --- |
| Cities | Average Salary |
| Noida | Rs. 1213160 |
| Chennai | Rs. 1039785 |
| Bengaluru | Rs. 961093 |
| Delhi | Rs. 881637 |
| Hyderabad | Rs. 857961 |
| Pune | Rs. 761715 |
| Gurgaon | Rs. 728484 |
| Kolkata | Rs. 604771 |
Conclusion: We hope all your doubts have been cleared in this article. Cloud Computing is one of the futuristic technologies having a great scope for aspirants who want to pursue a career in it. The demand for Cloud Engineers having proficiency in cloud providers such as AWS Cloud Services, Microsoft Azure, Google Cloud Platform is exponentially higher.