How do I get a job in the Pharmaceutical Industry?
The Pharmaceutical industry is the fastest-growing industry all over the world. As the industry is growing there will also be a great scope for jobs in the pharma industry for freshers as well. If you are someone who is interested in Science or Medicine and have a relevant pharmacy study background then Pharmaceutical Industry is the right choice for you to obtain a career. In this article, we will be looking at the jobs in Pharmaceutical companies in India.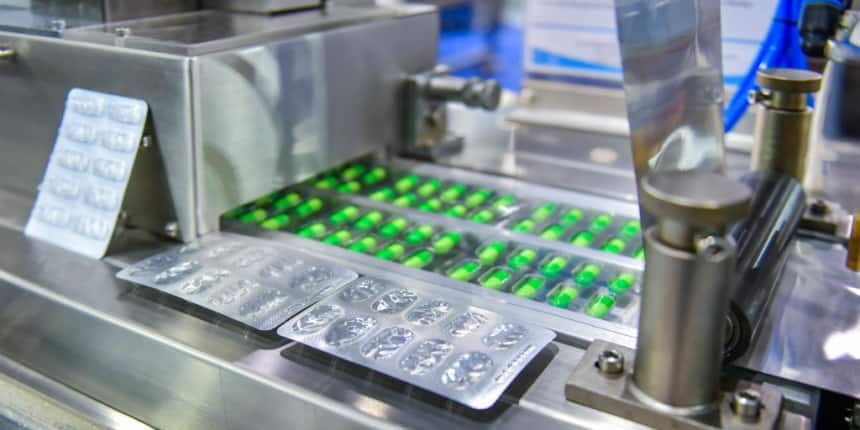 If you are planning and have not yet taken the pharmacy course then before we look into the list of jobs in the pharmaceutical industry. Let us know briefly about the pharmaceutical industry, careers, job roles, skills, specializations, certifications, and the top colleges of the pharmaceutical industry.
There a lot of jobs in pharmaceutical companies in India such as Insurance Coder, Laboratory Technician Regulatory Manager, Health Centre Manager, Drug Dispenser, Pharmaceutical Marketing Representative, Drug Control Administrator, Hospital Manager, Drug Therapist, Pharma Data Analyst, Assistant Professor, Food and Drug Administrator, Drug Inspector, Hospital Drug Administrator, Medical Transcriptionist, Research Manager, Health Inspector, Chemical Analyst, Drug Technician and many more.
If you are thinking about how to get a job in the Pharmaceutical industry in India, then you must know some of these that are listed below to get a job.
Pharmacy Qualifications
Candidates who are willing to take up their career in Pharmacy must have passed their 10+2 examination in Physics, Chemistry, Mathematics, or Biology. The eligibility criteria are a minimum of 55% of the score required to get admission into B.Pharma.
To get admission into one of the courses of Pharmacy students must attend any of the entrance exams such as UPSEE, GPAT, NEET, BITSAT, MHT-CET, TS EAMCET, AP EAMCET, BCECE, and WBJEE among others.
If you want to enroll for the Master of Pharmacy, M.Pharma, you must have a Bachelor of Pharmacy degree from a recognized university. A minimum of 50% of the score is required to be eligible for a Master of Pharmacy, M.Pharma. The entrance exams for this course are GPAT, BITS HD, NIPER JEE, HPCET, OJEE, AP PGECET, TS PGECET, and TANCET among others.
Pharmacy Specialization
Specialisation in any subject makes the candidate eligible for any given courses in the related field. It not only builds the knowledge of the students but also adds weight to their job profiles. Candidates can choose any of the specializations available in Pharma as per their interests, skills, and experience. Below are some of the specializations listed.
| | |
| --- | --- |
| Ayurveda | Pharmacology |
| Quality Assurance | Clinical Pharmacy |
| Pharmaceutics | Medicinal Chemistry |
| Pharmacognosy | Drug Regulatory Affairs |
| Biopharmaceutics | Drug Discovery and Drug Development |
| Pharmaceutical Analysis and Quality Assurance | - |
List of jobs in Pharmaceutical industry in India and their salaries
As the pharma industry is growing every day and it is one of the most important and popular industries in the world. So as big as the industry is, the scope for employment or job opportunities increases. Here is the List of jobs in the Pharmaceutical industry in India.
| | |
| --- | --- |
| Pharmaceutical Sales Representative | Clinical Data Manager |
| Regulatory Specialist | Medical Writer |
| Biotechnology Consultant | Procurement |
| Research & Development Manager | Project Manager |
| | Laboratory Analyst |
| Manufacturing and Quality Assurance | |
Skills required for Pharmaceutical industry jobs
Experience
Experience matters the most, students while studying or started their career in entry level jobs must begin to gain experience in both soft and hard skills. Skills are one of the important things as depending on the skills students get placed in higher positions. Listed below are some of the skills that candidates will need for Pharmaceutical industry jobs.
Analysing and research skills

Managing technical data

Trains other employees or staff

Develops data management plans

Self-motivating and high confidence

Must have computer and leadership skills

Problem-solving and management skills

Commercial trend awareness and analytical skills

Must have time management and communication skills

Knowledge in MS office and databases, statics, product lines, medical issues
Internships
Internships are also great options for the students to gain knowledge and experience. Many big and small companies are hiring interns all over the world. There's a good thing about internships is that they hire candidates even if they don't have skills or experience. But you have the subject knowledge and that is what you are going to apply practically in the real-time industry under the guidance of experienced (in most cases). They can also apply in startup companies where everything will be done from beginning to end, which will be a great opportunity for learning.
Best Companies for Internships in India
The best Companies for Internships in India are Cipla, Abbott Laboratories Ltd, Apollo Hospitals, and many more. Many companies offer a paid internship and some don't but the salary doesn't matter much at this stage.
Building Connections
Building connections is as important as having skills and experience. Having professional connections helps the candidates to get the desired and deserving jobs. Many companies are preferring references from existing employees which builds trust and more chances for the candidates to get that particular job. Basically, an intern gets an estimated salary between Rs 10,000 to Rs 20,000 per month. This may depend on the basis of various job factors such as company, location, and employer.
References can be from either your friends working in the same field or organizations or through the connections that candidates have built through various online employment services such as LinkedIn.
Frequently Asked Question (FAQs) - How do I get a job in the Pharmaceutical Industry?
Question: What are pharmaceutical companies?
Answer:
Cipla, Lupin

Dr. Reddy's Laboratories Ltd

Divi's Laboratories Ltd

Torrent Pharmaceuticals Ltd

Glenmark Pharmaceuticals Ltd

Aurobindo Pharma Ltd

Sun Pharmaceuticals Industries Ltd

Novartis, AstraZeneca, Johnson & Johnson,

Merck, AbbVie, GlaxoSmithKline, Sanofi, and Pfizer