Who is a Health Inspector?
We shall not defeat any of the infectious diseases that plague the developing world until we have also won the battle for safe drinking water, sanitation, and basic health care - Kofi Annan
We all love to eat out. Explore new restaurants and food joints every now and then. Not only that, but there are also so many packaged eatables that all of us buy for our groceries. But, how often do you wonder if their consumption was safe or not, or who takes care of the safety and hygiene standards of all this food? The answer is a health inspector takes care of the safety and sanitation parameters of the food. Their job is very important with respect to people's safety, as most of them consume something or the other from any restaurant or buy packaged food every now and then. A health inspector is a professional employed in the various industries to oversee the standard health and sanitation conditions. Health inspectors visit various food facilities, public health nuisances to inspect that standard safety measures regularised by state government authority. Health Inspector work is to implement disease control methods and test surroundings such as water, air, and other elements of the public place.They collect the sample for research and also present as evidence in the court if required. A health inspector works for both local as well as state government. His/her work involves inspecting restaurants, schools, public pools, nursing homes, and daycare centers. They ensure if the inspected public facilities require action to eliminate hazards. A health inspector also takes necessary actions on the complaints regarding health concerns such as sewage overflow, campground inspections, animal bites, increased flies, and parasite diseases in the area.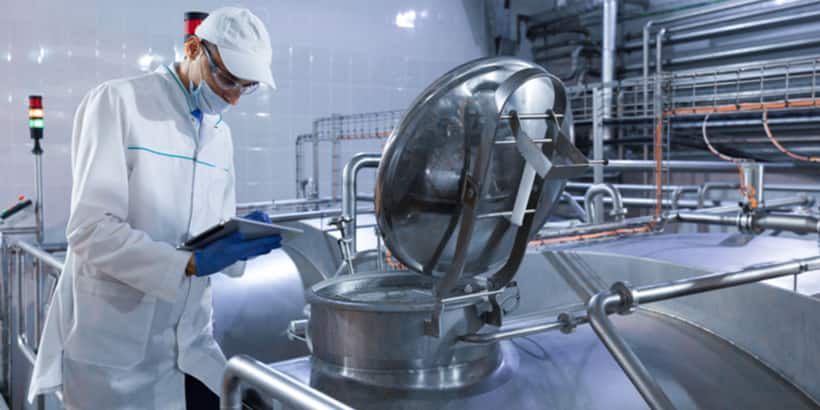 Health Inspector in a Nutshell
A health inspector has to face resistance and lack of cooperation while working on the sites. They have to take precautionary measures while inspecting to save themself from any external injury and need to cover their mouth to avoid toxic substances. A health inspector does the desk job as well as the fieldwork. They have to travel long hours to inspect the particular place.
Quick Facts for Health Inspector
Industry

Healthcare

Average Salary in India

₹30000

Suitable for

Male, Female, Others

Healthcare Inspector is a gender independent career and is apt for any of the gender types. Gender bias is non-existent in terms of education or salary as gender type is deemed insignificant for the career path.

Any special needs

No

Healthcare Inspector's job is not quite apt for specially abled people as it requires inspecting public places, food packing and manufacturing industries, healthcare, and other places that can impact the health of the public.
What is the role of Health Inspector?
A health inspector is a professional healthcare officer who inspects public places and companies that are involved in manufacturing. They spend most of the time while traveling and inspecting public places. The inspector awards sanitation grades to businesses that determine the level of sanitation involved in the internal functioning of the places. He/She also imposes violations on the companies where their standard safety measures that impact the general people's health do not meet. They also prepare reports on each inspection conducted by them. They maintain the files and evaluate businesses to see improvement in sanitation. Health inspectors may also be required to present at court proceedings and present evidence of the establishment's violations of safety measures. Health inspectors provide their services for government agencies as well as private firms.
Inspection
The primary responsibility of a health inspector is to ensure the standard sanitary conditions meet the level of the schools, restaurants, hotels, hospitals, and other public places. A sanitary inspector or health inspector is responsible for ensuring the functioning of a public place in a hygienic environment. If he or she finds standard guidelines are not being followed, they are liable to terminate the working license of the organization.
Ensuring safety
The duties of sanitary inspector includes ensuring that employees of an establishment work in a safe environment. He/she oversees the biological, physical, and chemical workplace hazards and reviews safety conditions. A sanitary inspector ensures that the health of workers or employees would not get affected by workplace routine or functioning.
Resolve complaints
A health inspector has to take necessary actions on received complaints regarding health and safety issues such as disease outbreaks, unhygienic conditions, exposure to harmful chemicals, and workplace accidents. A health inspector responds to the complaints and inspects the conditions of the workplace. He or she provides effective measures to the management of the organization of resolving the problems related to hygiene and workplace hazards.
Shut down establishments
A health inspector is responsible for canceling the license of the established company if found violating the standard measures of health and safety regularised by local or state government authority. A health inspector provides the evidence on court proceedings describing the grounds for shutting down the establishment such as use of toxic substances in food products, or how the lives of employees were at risk while working with harmful chemicals. There could be several reasons for terminating the license.


Training
A health inspector trains the employees and the general public about environmental protection, workplace safety, and public health. A health inspector ensures that the employees and the organizations follow the standard measures of safety and hygiene regulated by the state or local authorities. He or she instructs about the protocols of public health and ensures everyone within the organization follows it.
Types of a Health Inspector
Epidemiologist - An Epidemiologist is a research-based career profile. The work includes investigating the causes, symptoms, and patterns of various diseases. They are more focused on communicable diseases and find ways to eliminate them. Their work also includes planning and conducting a study on public health issues. They collect data and analyze it to determine the cause of the disease.
Community health worker - A community health worker teaches the individuals of a community about public health. The community health workers or health educators plan education programs and events to train the healthcare workers professionals on how to improve health resources.
Occupational health and safety specialist - An occupational health and safety specialist is responsible for observing the workplace to find health and safety hazards and abolish it. They also ensure the safety of employees in the workplace. An occupational health and safety specialist's work includes inspecting the workplace and ensuring that standard safety measures are followed. They also design and implement the processes and procedures for the workplace to abolish the hazards and improve safety conditions.
What is the workplace/work environment of Health Inspector like?
Health inspectors work for public institutions, private corporations as well as local and state government authorities. Their everyday work responsibilities involve collecting samples for analyzing, inspecting equipment, public areas, and workspaces visually, preparing a record of their findings and recommendations during the inspection. A health inspector is employed by government authority. He/she is responsible for ensuring that various establishments and businesses follow standard health and safety measures regularised by the government authority. They evaluate the work environment with detailed observation and scientific tests.
Does Health Inspector require travelling?
Likely
A health inspector has to travel from his office setting to inspection sites.A health inspector may be required to be present in court hearings to present the evidence collected while inspection.
Employment Shifts
Full Time, On Call
A health inspector does not work on a part-time or hourly basis. A health inspector is a senior level role and requires a strong commitment. A health inspector works in late evenings and night shifts too.
Employment Nature
Permanent
A health inspector is employed by a government authority or government health department. He/she works permanently with the government department. Those who work in the private sector possess different job roles related to health inspectors such as health managers, health consultants, laboratory assistants or health technicians. Those who work with private entities may be employed on a permanent as well as contract basis. It completely depends on the organization whether it is hiring employees for a limited period i.e contractual basis or permanent basis.
Work Place
Office
A health inspector works in an office setting. He/she visits the laboratory for sample tests and evaluation of results. A health inspector has to visit various establishments for health and sanitation inspection. A health inspector sometimes may also be required to be present in court and provide evidence.
Presence in Geographical Area
Urban
Every state government or local government authority employs limited vacancies for health inspectors in the government health department. The other careers or job roles related to health inspectors find flourishing opportunities in urban areas. The urban cities such as Delhi, Pune, Bangalore, and Gurgaon have flourished with corporate industries. These cities are the job hubs for youth. The people from around the country come to these cities for employment opportunities, thus these cities are densely populated and have more public places including public facilities such as hospitals, clinics, schools, and other establishments. Therefore, these cities offer a range of opportunities from entry-level to senior-level for sanitarians.
Time Pressure
Not Likely
There is hardly any time pressure for health inspectors. They are required to work as per their schedule which includes the responsibilities and inspections assigned to them. The time pressure is almost negligible in the job except for inspection days when the supervisors cross-verify the work of health inspectors.
Overtime Details
Typically, health inspectors are required to work for 9 hours per day. They usually work in indoor settings going through the files and documents of various health projects. However, during inspection days they might be required to work overtime because of traveling inconveniences.
Weekly Hours of Work
Min 40 Hours
The work hours may increase due to traveling and inspection of far away businesses. They work 40 hours a week. They work for late evenings and night shifts too. The work hours often extend due to traveling.
How to become a Health Inspector?
What are the skills and qualities required to become a/an Health Inspector?
Strong memory: A strong memory ensures that you are likely to make more interesting presentations, rather than searching through pages of documentation, and manage more efficient meetings that might get you to function better. A public health inspector has to remember as many health codes for public facilities. A grasp of knowledge of the majority of health codes is required in the profession.
Investigation Skills: An effective investigation into the workplace serves several equally important purposes and reduces the risk of liability. Inform workers that their issues are considered seriously which has a significant influence on the efficiency, performance, and employee turnover rate. The public health inspector conducts an uninformed inspection. The inspection team never tells the organisation about their visit, so there is a lot more to investigate. The health inspector has to collect the samples and take the evidence. If the violation of safety standards is found, the health inspector has the authority to cancel the license.
Honesty: Honesty is a major aspect of a company as it sets the stage for the kind of workplace environment the employees want to establish, offers continuity in organizational practices, and strengthens customer loyalty and satisfaction. A health inspector has the responsibility to look after the health of a wide array of the population who are consumers of public services. A health inspector has to be honest about his/her duties. His/her unbiased attitude towards duty can save the health of many people from being affected by vulnerable diseases.
People skills: Good soft skills maintain an efficient, inclusive, and safe working atmosphere, both of which are key qualities in an increasingly competitive world for organisations. A health inspector has to engage in conversations with as many people as he visits. A health inspector has to deal with different kinds of people. There might come situations when one has to control his/her temper from losing to perform the duties.
Which certifications and internships can be helpful in becoming Health Inspector?
Internship Availability
Yes
One can easily find internship opportunities through various recruitment websites such as indeed.com, glassdoor, and Internshala. The candidates are required to assist physicians while examining patients. They may also be asked to keep records of patients, prepare them for tests, clean and sterilize medical equipment. While interning in other establishments, the intern would be required to monitor sanitary conditions and report to managers.
Career Path Progression for Health Inspector
Multipurpose Medical Assistant: Multipurpose medical assistant is also known as a multipurpose health assistant. They play a crucial role as they are the first contact person in a sub centre. The female multipurpose health worker spends half of the time working on maternal and child activities. While a male health worker spends their time on vector control and other related medical programs. Multipurpose health workers also complete documentation and they educate patients.
Laboratory Assistant: A laboratory assistant is responsible for preparing samples for testing and using various laboratory equipment. He/she maintains records and ensures compliance with correct procedures, policies and health and safety regulations. A laboratory assistant is also responsible for cleaning and sterilizing equipment and work area.
Field Assistant: The field assistant is responsible for carrying out technical and inspectional tasks. He/she is responsible for enforcing the state sanitary code. A field assistant has to inspect sites of buildings. He/she has to evaluate soil tests, percolation tests and ensure suitability for a sewage disposal facility. He/she works with installers and engineers to ensure that the sewage disposal system functions properly. He/she has to assist with inspection of restaurants, food handling and processing establishments, public pools and beaches, group residences, child care centers, nursing homes, recreational camps for children, places of assembly, and other areas required by law.
Medical Assistant: Medical assistants work to assist physicians in ambulatory facilities, medical offices, and clinics. Their work responsibility may include using computer applications for diagnosis and other purposes, answering phone calls, maintaining patients' medical records and updating them when required. They explain the treatment to patients, instruct diets and medicines, prepare them for examination, and provide assistance to physicians during exams.
Healthcare Consultant: A healthcare consultant is responsible for identifying the problem by analyzing the available data and providing a solution to the problem. The data includes the number of employees, revenue, and other information. The healthcare consultant interviews employees and managers to reach efficient information and determine the solution. A healthcare consultant may also suggest money saving methods or methods to increase work efficiency.
Public Health Research: A public health research professional researches the matters of public health that involve public health trends. Their research is based on lab tests and data analysis. They are concerned with hazards, environmental risks, and workplace safety issues.
Healthcare Manager: Healthcare managers play a crucial role in the business side of healthcare facilities. They are responsible for setting up the budget, schedule, and finding effective ways to improve patients' care. They spend their work hours managing and coordinating health services in healthcare facilities such as nursing homes, hospitals, and clinics.
Food Inspector: A food inspector is responsible for conducting unannounced inspections to food processing and manufacturing (packing) industries. He is responsible for providing certifications to companies involved in the production of consumable food items whether it is raw ingredients, packed ready to eat food, snacks, or other items. He/she ensures that the food processing and manufacturing entities follow the code of conduct or standard rules of food safety regularised by state government authorities.
Sanitation Inspector: A sanitary inspector is responsible for inspecting food service establishments, public places, schools, hospitals, and other areas. He/she ensures that the standard sanitary conditions are met. A sanitary inspector has the power to cancel the license of the establishment if a violation of the code of conduct is found.
Health Inspector: Health Inspectors are a crucial part of the government health department. Their work responsibility includes inspecting businesses and public facilities. They ensure the establishments follow standard safety and sanitation regulations. A health inspector has the authority to issue or suspend the license of the businesses.
Health Inspector Jobs and Salaries
Food inspector
Monthly Salaries
Average Salary

40000

Junior Level Salary

30000

Senior Level Salary

200000
Job Description
Food Inspector examines and analyses the efficiency and durability of products manufactured by industry, and the manufacturing processes used to turn resources into food products.
Salary Description
Salaries depend on the skills and knowledge of the profession of food Inspector. The entry-level pay is up to five lakhs per year, which will eventually increase twenty-four lakhs per year.
Laboratory assistant
Monthly Salaries
Average Salary

20000

Junior Level Salary

15000

Senior Level Salary

50000
Job Description
Laboratory assistants often conduct tasks and experiments efficiently to support laboratory-based scientific research. Laboratory technicians are testing samples or materials, conducting tests and experiments, and evaluating their results. A laboratory assistant seems to be in charge of the maintenance and sterilisation of instruments and the workplace.
Salary Description
Salaries centered on the expertise and experience in the laboratory assistant profession. The entry-level pay is up to two lakhs per year and it will eventually be more than eight lakhs per annum.
What is the job outlook for Health Inspector?
According to the current scenario people have become more concerned about their health and safety. The increase in the number of hazardous communicable diseases has made everyone responsible to follow strict safety measures. There is an expected 11 per cent job growth in public health careers in the coming years. Enormous job growth is probable in the next few years amid circumstances of COVID-19. Therefore, an individual planning to become a health inspector need not worry about getting a job since there is going to be significant job growth in this field. Not only that, in this field if the candidate manages to maintain a good track record then he or she can be promoted as well.
The career in the field of health inspector was not as popular as it used to be about a decade ago but after the pandemic the job market scenario is going to change. The number of job vacancies for a health inspector is certain to increase. The increase in the number of jobs also determines that more individuals will find career alluring. The career does not ensure stability at entry-level as there will be huge competition. There is lesser competition for senior-level roles.
Frequently Asked Questions for Health Inspector
Que. What are the entry-level job roles for public health careers?
Ans.
Lab technician, lab assistant, field assistant, and medical assistant are the entry-level job roles for public health careers.
Que. What are the various establishments where a health inspector conducts the inspection?
Ans.
A health inspector conducts unannounced inspection of public places, hospitals, clinics, nursing homes, schools, public swimming pools, restaurants, workplaces, food processing and manufacturing entities and other establishments.
Que. If an entity is found violating standard health and safety regulations, then what can a health inspector do?
Ans.
The health inspector can suggest the strategies to decrease the safety risks and strictly instructed to follow standard health and safety measures. If the entity gives no ear to suggestions and keeps violating the rules, the health inspector can cancel the license of the business.
Que. What is the average salary of a health inspector in India?
Ans.
The average salary of a health inspector in India is Rs 3,00,000 per annum.
You might also be interested in
Questions related to Health Inspector
Showing 5 out of 5 Questions
The question have been saved in answer later, you can access it from your profile anytime.
Access now
Report Question
Select your reason of reporting