Who is a Java Developer?
A Java Developer is a highly specialised IT professional and is also known as a Java Engineer.
He/She is responsible for developing software and designing and managing the applications using Java programming language. If you are also looking for a Java Developer job or want to become one, here is everything you need to know about What is Java? Who is Java Developer and Java Developer salary in India in 2022?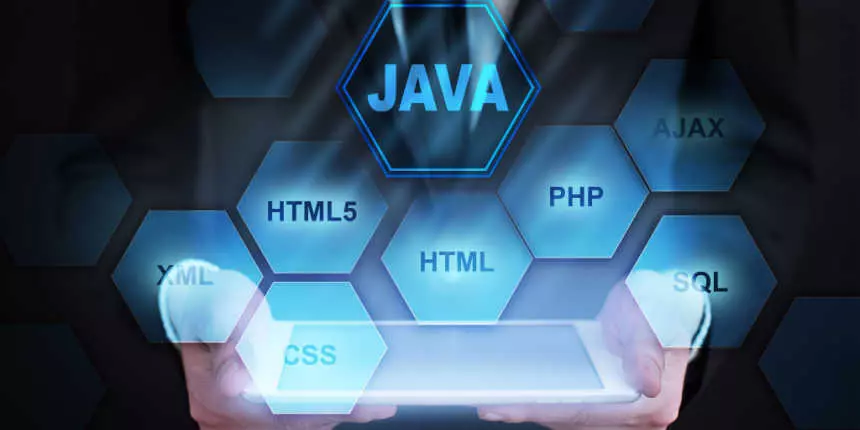 Java Developer Salary in India [For Freshers & Experienced]
The average salary of a Java Developer in India is Rs 4.2 lakhs per annum. The highest salary of a Java Developer in India is Rs 8.5 lakhs per annum. They get a higher salary among other jobs as it is in much demand. Programming language is one of the first reasons for its demand. However, these numbers may vary depending on many factors such as experience, skills, location of the job, and the employer or the company.
What is Java?
Java is the programming language developers use for web development, mobiles, and software. Java Developers develop robust code that can be easily integrated with larger systems. He/She plays a significant role in developing the software. They work with web developers, and software engineers to develop applications and websites.
Types of Java Developers
| | |
| --- | --- |
| | |
| | Game Developer |
| Back-end Developer | |
| Customer Relationship Management (CRM) Developer | Security Developer |
| | Mobile Developer |
| | |
Qualifications for Java Developer
An undergraduate degree in computer science

Masters degree in related field

Professional IT certification

Internship in the related field

Knowledge about Data structures and advanced Java Programming,

Knowledge about distributed Java Applications, Web Applications

Algorithms design and analysis

Expert level in Java Programming

1-3 years experience of developing apps

Must know how to do database management

Must have knowledge about Java ecosystem and DevOps tools
Java Developer Roles and Responsibilities
Java Developers plans, designs, executes and manages the Java application Process

Create codes and translates application storyboards

Identifies bugs and resolves

Maintains code quality, management and automatization

Develops and test software

Develops multimedia applications

Conducting software analysis, manages and creates documentation to help users
Java Developer Skills
Must have knowledge about Java ecosystems and build tools

Java EE components and Java Web frameworks experience is required

Must have Communication and collaborative skills

Must have experience in embedded databases, automated testing platforms, and unit tests
Java Developer Salary in India
Let us now look at the Java Developer Salary in India in 2022 for Freshers and Experienced. The average annual salary of a Java Developer is based on experience varies such as Entry level Java Developer Salary, Mid-Level Java Developer Salary and Experienced Java Developer Salary.
Java Developer Salary Per Annum
| | |
| --- | --- |
| Entry level Java Developer Salary | Rs 2.7 lakhs per annum |
| Mid-Level Java Developer Salary | Rs 4.1 lakhs per annum |
| Experienced Java Developer Salary | Rs 13.7 lakhs per annum |
Java Developer salary in India based on the experience
| | |
| --- | --- |
| Java developer 3 years experience salary in India | Rs 4.8 lakhs per annum |
| Java developer 5 years experience salary in India | Rs 5.6 lakhs per annum |
| Java developer 10 years experience salary in India | Rs 13.4 lakhs per annum |
Top companies hiring Java Developers in India
The top companies who hire Java Developers in India are
Java Developers' salaries based on the companies
| | |
| --- | --- |
| Cognizant | Rs 5.41 lakhs per annum |
| Oracle | Rs 10 lakhs per annum |
| Deloitte | Rs 9.88 lakhs per annum |
| Accenture | Rs 4.90 lakhs per annum |
| Wipro | Rs 6.97 lakhs per annum |
| IBM India Pvt Ltd | Rs 5.21 lakhs per annum |
| Dell, Inc | Rs 7.9 lakhs per annum |
| Tata Consultancy Services Limited | Rs 4.49 lakhs per annum |
| Capgemini | Rs 5.39 lakhs per annum |
| Infosys Limited | Rs 4.72 lakhs per annum |
| HCL Technologies Ltd | Rs 4.72 lakhs per annum |
Salaries of different types of Java Developer
| | |
| --- | --- |
| Software Developer | Rs 5.0 lakhs per annum |
| Web Developer | Rs 3.0 lakhs per annum |
| Back-end Developer | Rs 5.5 lakhs per annum |
| Customer Relationship Management (CRM) Developer | Rs 7.5 lakhs per annum |
| Graphics Developer | Rs 3.0 lakhs per annum |
| Full-stack Developer | Rs 6.5 lakhs per annum |
| Game Developer | Rs 4.7 lakhs per annum |
| Big Data Developer | Rs 6.5 lakhs per annum |
| Security Developer | Rs 6.0 lakhs per annum |
| Mobile Developer | Rs 5.0 lakhs per annum |
| Java Software Engineers | Rs 6.5 lakhs per annum |
"The salary figures mentioned anywhere in these articles are just for reference purposes. Please treat them as such. Actual salaries may vary depending on respective candidates, employer, job location, and numerous other factors."