Preparing for a commerce interview questions requires a solid understanding of the field and the ability to confidently articulate your knowledge and experiences. Whether you're aspiring to land a role in accounting, finance, consulting, or any other commerce-related position, being well-prepared for the interview process is crucial. This article presents a curated list of top commerce interview questions that will help you navigate through the interview with ease. By familiarizing yourself with these commerce interview questions and their answers, you can boost your confidence, showcase your expertise, and increase your chances of securing the desired position. From technical concepts to practical scenarios, these commerce interview questions cover a wide range of topics to ensure you're ready for any challenge that comes your way. Read more to learn about commerce online courses!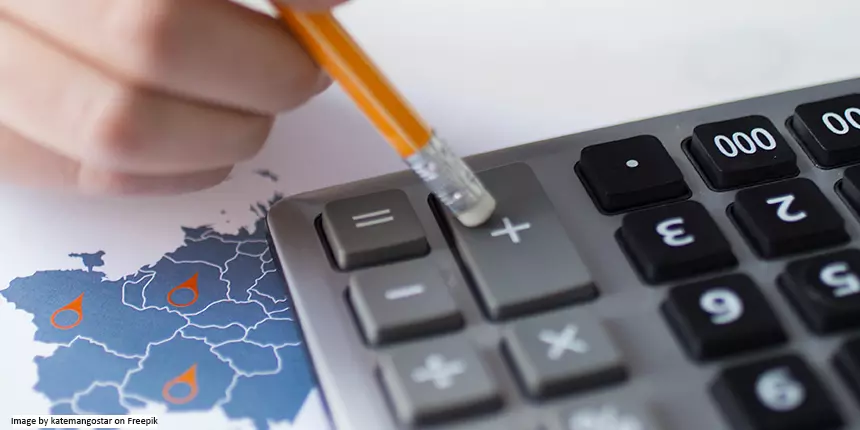 Top Commerce Interview Questions to Know
What are some popular commerce interview questions
What is the difference between accounting and finance?
One of the most important commerce questions for interview is the basic difference between finance and accounting. Accounting focuses on recording, analyzing, and reporting financial transactions, while finance deals with managing and investing money to optimize financial performance and achieve organizational goals.
What is working capital, and why is it important?
Working capital represents the funds available for day-to-day operations. It is calculated by subtracting current liabilities from current assets. It is crucial because it ensures smooth business operations, covers short-term obligations, and indicates the company's liquidity and financial health.
Explain the concept of supply and demand?
Supply refers to the quantity of a product or service available, while demand represents the quantity that consumers are willing and able to purchase. The interaction between supply and demand determines the price and availability of goods in the market. This is a pretty basic interview questions for commerce students
What is the difference between a balance sheet and an income statement?
Another important one among the commerce questions is the difference between an income statement and balance sheet. A balance sheet provides a snapshot of a company's financial position at a specific point in time, showing assets, liabilities, and equity. An income statement, on the other hand, summarizes a company's revenues, expenses, and net income over a specific period, typically a fiscal quarter or year.
What are the main components of a business plan?
A business plan typically includes an executive summary, company description, market analysis, organization and management structure, product/service description, marketing and sales strategies, financial projections, and funding requirements. This is again a basic commerce interview questions that is asked of from the candidates.
What is depreciation, and how is it calculated?
Depreciation is the allocation of the cost of a tangible asset over its useful life. It is calculated by dividing the initial cost of the asset by its expected lifespan or using various depreciation methods like straight-line, declining balance, or sum-of-years' digits. This is also an example of the different commerce interview questions and answers.
How do you calculate gross profit margin?
Gross profit margin is calculated by subtracting the cost of goods sold (COGS) from net sales revenue and dividing the result by net sales revenue, then multiplying by 100 to express it as a percentage. Again this is one of the basic questions asked in interview for commerce students
What are the different types of market structures?
The main market structures include perfect competition, monopoly, oligopoly, and monopolistic competition. Each structure represents different levels of competition, market power, and barriers to entry.
How does inflation impact the economy?
Inflation refers to the general increase in prices over time, resulting in a decrease in the purchasing power of money. It affects various aspects of the economy, including consumer purchasing power, interest rates, investment decisions, and business profitability. This is again a very important commerce related questions and answers.
What is the role of a financial manager?
Financial managers are responsible for managing an organization's financial activities, including financial planning, budgeting, financial analysis, risk management, and decision-making related to investments, capital structure, and financial strategies. This is another important commerce questions for interview asked.
What are the key components of a cash flow statement?
The key components of a cash flow statement include operating activities (cash flows from day-to-day operations), investing activities (cash flows from buying or selling assets), and financing activities (cash flows from raising or repaying capital).
Explain the concept of risk management?
Risk management involves identifying, assessing, and mitigating potential risks to minimize their impact on an organization's objectives. It includes processes such as risk identification, risk analysis, risk evaluation, and the implementation of risk mitigation strategies.
These commerce interview questions and answers provide a starting point for your preparation for a commerce-related interview. It's essential to thoroughly understand the concepts and tailor your responses based on your knowledge and experiences.
What are liquid assets?
There are different types of assets that a business has for different kinds of purposes. If an interviewer asks questions regarding these liquid assets then the only thing he or she wants to know is whether you have knowledge of understanding, and evaluating a balance sheet along with the assets, and debts in a company. Moreover, an asset is something that can easily be converted into the form of cash in a short span of time.
What is the purpose of audits?
Audits are the central part of operating a business properly. While the company is earning revenue, they are required to make sure they are abiding by all the necessary rules and regulations so that they do not have any loopholes and can stay out of trouble. The interviewer will want to understand how much the candidates will understand the seriousness of company audits. This is another important commerce questions that will be asked of the candidates.

Also Read:
Mistakes to avoid while answering commerce interview questions
Mentioned below are the most common mistakes to avoid while answering commerce interview questions:
Lack of preparation: Failing to prepare adequately for the commerce interview interview can hinder your ability to provide well-thought-out and concise answers. Research the company, understand the job requirements, and review common commerce interview questions to ensure you're ready to articulate your knowledge and experiences effectively.

Overcomplicating commerce interview questions answers: It's essential to provide clear and straightforward responses. Avoid using technical jargon or complex terminology that the interviewer may not understand. Instead, strive to communicate your ideas in a concise and easily understandable manner.

Not showcasing relevant skills and experiences: During the commerce interview questions, focus on highlighting the skills and experiences that directly relate to the position and the field of commerce. Tailor your responses to demonstrate how your previous roles and achievements align with the job requirements and showcase your ability to contribute effectively.

Being too vague or providing incomplete answers: Avoid giving vague or incomplete answers that do not address the question adequately. Be specific and provide examples or relevant details to support your responses. This shows your depth of knowledge and helps the interviewer gauge your competency.

Lack of enthusiasm or engagement: Show genuine enthusiasm for the field of commerce and the opportunity to work with the company. Engage with the interviewer by asking thoughtful commerce interview questions, demonstrating your interest in the role and the organization. Maintain good eye contact, use positive body language, and showcase your enthusiasm throughout the interview.

Disregarding ethical considerations: In the commerce field, ethical behavior is of utmost importance. Avoid making statements that indicate a lack of regard for ethical standards or unethical practices. Emphasize your commitment to integrity, transparency, and compliance with regulations and laws. This you must remember while answering commerce questions in an interview.

Neglecting to research the company: Failing to research the company thoroughly can give the impression that you are not genuinely interested or invested in the opportunity. Take the time to understand the company's mission, values, products/services, competitors, and recent news or developments. Use this knowledge to tailor your responses and demonstrate your alignment with the organization's goals.
By avoiding these common mistakes, you can present yourself as a confident, knowledgeable, and well-prepared candidate during your commerce interview questions. Remember to practice beforehand, showcase your relevant skills and experiences, and demonstrate your enthusiasm for the role and the organisation.
Also Read:
Final Thoughts
Commerce is a broad-spectrum subject that encompasses different activities that involve the proper exchange of goods and services. If you are a fresher or an experienced level candidate it is important for you to be aware of interview questions that you may be asked by interviewers. The concepts that you need to be aware of are production, finance, and economics when learning for basic commerce questions and answers for interview If you have an idea of what you need to answer, and what you will be asked then this will only help you to prepare better and succeed at the interviews. We hope that this article on the top commerce questions and answers will help you face interviews with ease.