Who is a Auditor?
Given the risks of an expensive audit, paying strict attention to the rules is the only smart decision you can make ~ Kathy Burlison
If you are interested in finances and want to work with the company's financial reports, considering a career as an auditor is the best option for you! Auditors are the experts who collect and review audited financial statements. An auditor accountant regularly monitors financial processes and works to ensure that companies are operating efficiently. The auditor job involves examining a company's financial documents to ensure they're accurate and compliant with the law. The accounts of businesses and other organisations are examined by auditors to make sure their financial documents are accurate and compliant with the law. They guarantee that a company's financial statements are correct, and that tax is paid on time. Often an auditor's speciality relies entirely on the type of company for which they function. Those interested in becoming auditors can pursue courses such as finance, financial management, financial services and financial modelling.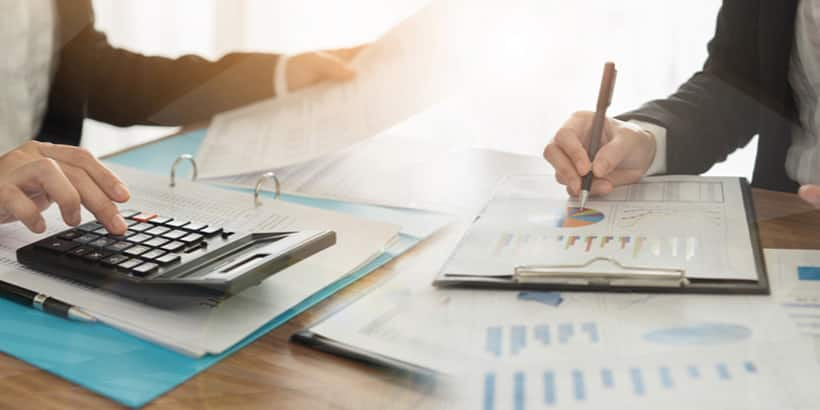 Auditor in a Nutshell
An auditor is an individual or an agency hired to carry out an audit. A professional should be recognised by the accounting and auditing regulatory body or possess some required credentials for functioning as an auditor. In addition, an individual should have a certification of training from the regulatory authority to serve as the organisation's external auditor. Auditors just have to take proper care of several tasks including checking financial reports to conform with policies and regulations, taxes, compiling tax reports and keeping financial documents in order.
Quick Facts for Auditor
Industry

Finance

Average Salary in India

₹56666.67

Suitable for

Male, Female

The important feature of having a career as an auditor is that the profile is not restricted to a particular gender. People of all backgrounds and gender could become an auditor if they have the necessary qualifications. As part of the corporate world, this is among the most searched jobs in which an employee's gender is insignificant.

Any special needs

Yes

There is really no definitive set of rules which requires an individual to be physically fit to have a career as auditor in India. But being fit and healthy is better for an effective style of working.
Table of Contents for Auditor
What is the role of Auditor?
Auditors examine the accuracy of the financial records and financial information for compliance with relevant laws. Auditor job involves calculating the taxes owed and preparing tax returns. Auditors evaluate the performance of accounting records and payment processes. Auditor accountants should demonstrate their research results, in addition to reviewing and preparing the financial documentation and written statements. Auditor accountants are trained in insurance companies, and risk assessment, while others have been skilled in more common sectors such as education, and healthcare. Auditor job involves meetings with employees of organisations and private companies. So how to become an auditor and what does it takes to become one?
Fraud reporting
Practically speaking, in the process of carrying out his duties, the auditor could have some concerns about the fraud that is occurring within the organisation, some cases where even the financial reports and the statistics embedded therein will not match up entirely. They immediately report the incident to the Central Government and even in the manner provided by the Act.
Audit report
An audit report, in basic terms, is an assessment of the financial status of a corporation. The auditor is liable for developing an audit report focused on the organisation's financial reports. Account books reviewed by him should really be kept in compliance with the laws. Besides this, it is essential that they guarantee the financial reports of the organisation reflect an accurate and reasonable view of the financial condition of the company.
Audit preparation
Audit preparation is the methods, strategies, and techniques that auditors conduct to obtain audit proof that allows them to conclude and share their views on the audit procedure. This is to ensure that issues or problems in the processes are resolved. The annual audit is only a method of checking the financial reports and accounts of the organisation. The auditor will review the quality of the figures and procedures and would let the company know if measures in internal management can better protect the organisation from corruption.
Audit execution
An audit's execution process is also termed as fieldwork. This is the part of the audit that collects information and includes the time frame of the audit. It comprises several tasks as well as on-site audit management, interacting with the customer, knowing the process and system checks and ensuring that those controls function, interacting between members of the team and coordinating with the audit team.
Types of a Auditor
Public accountants: Public accountants conduct a wide variety of activities related to accounting, auditing, taxation, and consultation. Their customers involve individuals, companies and the government. Public accountants deal with financial reports which customers are required to report by law. They provide tax reports and evaluate financial statements that organisations will make available to prospective investors. Many public accountants focus on tax issues, informing organisations on the additional benefits of such business decisions, or processing individual income tax.
Management accountants: Management accountants are often termed as cost accountants, corporate, or private accountants who evaluate the financial reports of the organisations they work for. The documentation prepared by management accountants is designed for internal use by business executives, not by the public in general. Management accountants also focus on financial planning and measuring efficiency. They can also help companies manage business expenses. Others might concentrate on asset management with financial managers, who are able to perform the job and evaluate financial assets like stocks and real estate.
Government accountants: Government accountants manage and review the documents of government departments and audit private companies and entities whose operations are subject to government legislation or taxation. Accountants appointed by state and local governments guarantee that funds are earned and invested in compliance with laws and regulations. Accounting graduates also consider serving in the private or public industries of accounting, however, jobs in government sectors often offer opportunities for a successful life. Information technology auditors: Information technology auditors are internal auditors who review processes for a company's computer systems to audit the financial information that comes from a source. The task of an Information technology auditor involves planning, implementing, reviewing and assessing audit review processes.
Also read: Career as chartered accountant
What is the workplace/work environment of Auditor like?
A career as auditor requires them to examine how accurate the financial statements of a business are by assessing the standard and transparency that business accounts have. An auditor accountant spends most of his time in the office setting. It is a regular job and in general, the person tends to work in an office desk and in a healthy environment.
Does Auditor require travelling?
Not Likely
A career as an auditor does not involve much travelling. Not at the beginning of the profession at least. It arises when the company's auditor requires them to go to meet the client at the client's workplace. In order to provide guidance and oversight for major shareholders or other related companies, an auditor accountant travels quite often both internationally and domestically.
Employment Shifts
Full Time
A career as an auditor involves working full time. The auditor works full-time but schedules that differ according to responsibilities. Auditor only appears to be working in the regular shift however that does not mean they do not need to spend additional hours. Usually, the auditor works 40 to 45 hours per week, with extremely hectic projects that generally employ additional shifts. A career as auditor involves working for nine to ten hours a day.
Employment Nature
Permanent
A career as auditor involves employment that can be either permanent or contractual in nature. Auditors need to operate as part of a group within companies. Auditor accountant communicate regarding assignments with their colleagues or communicate with clients around the world. They would need to be able to travel to accommodate clients, and employment conditions may vary based on the client geographical location.
Work Place
Office
A career as auditor involves collecting financial information, analysing those data of several companies. They perform these tasks in the office environment. This job does not require much physical labour but needs intelligence and mental pressure. So the auditors work in an office setting.
Presence in Geographical Area
Urban
A career as an auditor has fewer opportunities in rural areas than in urban or semi-urban regions. Most auditor accountants work mainly in urban areas because several multinational companies are located in metropolitan centres. Although this is continuing to increase with each day in remote regions. We can see most of the big recruiting companies like Deloitte, KPMG, PWC are in the cities. So the main employment opportunities for a career as an auditor are in metropolitan cities.
Time Pressure
Likely
Auditors complete certain tasks in a given timespan by a company or individual. A career as an auditor is considered to be one of the reputed job profiles in India, and this implies that it requires much time and mental pressure, as we know nothing great can be achieved without hard work. Auditor accountants are required to audit financial data within a limited time.
Overtime Details
A career as an auditor involves working with some big financial companies and also independently, they generally work for nine hours a day. But they need to work more than fifteen hours a day in the financial year ending. Some projects need more concentration too, in those cases, they need to extend their shift timing to complete it in time.
Weekly Hours of Work
Min 45 Hours
A career as an auditor involves working forty hours a week, approximately nine hours a day. The work of auditors falls under certain shifts, though they may work more hours in different types of projects to fix the issue. Though they work for nine to ten hours a day, in the financial year it can be up to fifteen hours.
How to become a Auditor?
Steps to become a Auditor
What are the skills and qualities required to become a/an Auditor?
Here we have discussed how to become an auditor. In order to make a career as an auditor accountant, one must possess some skills. Some skills required for an auditor job are mentioned below:
Communication Skills: Workplace communication is key to the business as it allows businesses to remain successful and to work effectively. When they collaborate within an organisation, workers may experience an increase in morale, productivity and engagement. An auditor accountant can not maintain communication skills within the industry. An auditor has to interact with his/her consumers every day. They, therefore, need to recognize the needs of the clients and answer their questions, for which they need strong communication skills.
Listening Skills: Listening is among the most essential human capabilities. Without careful consideration, nobody can operate effectively. To function modestly one must listen to the supervisor or supervisor and also the customers. An auditor is expected to have strong communication abilities to address their clients' inquiries and recognize their needs. An auditor should provide full details before the suggestions are actually drawn. An auditor accountant acknowledges the value of the views of others and strives to consider issues from certain viewpoints. Good listeners help people feel valued by the individual they talk to.
Time Management: Time administration is what every other professional should have. The same with the career of auditors, workers and other employees should also be capable of controlling their time. It is also not special from all of the other sectors, because of the workload at the end of each financial year these specialists have to sometimes work much longer. They conduct several tasks on a daily basis and communicate with other individuals. They take instructions, take suggestions and discuss potential tasks. An auditor accountant can not work efficiently despite time management.
Problem Solving Ability: Problem-solving is helpful to both investors and employers because it helps them to deal with financial problems. Problem-solving offers them a structure to describe specific information, begin to find out why they get harmed and develop an action plan to fix them. An auditor must demonstrate the ability to fix issues. He should remain in the mindset of coming up with a solution to any issue. During the time of financial auditing, an auditor may get triggered by many challenges.
Business Sense: Business acumen often refers to business savvy and business knowledge is a capability that enables one to understand and cope with various business situations. They need to make it absolutely clear that business knowledge is not a single skill, but broad complicated skills, knowledge as well as the consciousness of various business aspects. Business acumen can better be described as an awareness of the techniques, procedures and tools that allow a business to make a profit.
Popular Online Finance Courses and Certifications
Online Banking And Finance Courses
Which certifications and internships can be helpful in becoming Auditor?
We have mentioned below certifications that individuals may opt for who want to establish a career as Auditor.
Internship Availability
Yes
Internships are a great way to learn and develop technical expertise in the industry and have a comprehensive understanding of the career as an auditor and how to become an auditor in India. Students and graduates who have a major in accounting, auditing, finance or other economic disciplines can opt for an internship. Intelligent, dedicated and knowledgeable individuals interested in enhancing their skills and pursuing an audit career will pursue internship programmes. Audit interns follow guidance from instructors, collect and analyse data, review company documents, identify sources of financial risk, prepare reports and study company rules and regulations. Internships are seen as the best way to gain exposure to the career choice of a student. The internships focus on providing real-life experience for the candidate. Internships also provide the potential candidate with the ability to apply the theoretical concepts he or she acquired throughout their college days in order to put it into practical use.
Also read - Career as accountant
Career Path Progression for Auditor
Personal Financial Advisors: Personal financial advisors raise money from their clients based on the decisions of the investor and to keep their investments profitable. Some personal financial advisors spend plenty of time promoting their services, and by offering workshops or engaging in social and business networking, they reach potential clients. Networking is some of the most important elements of a personal financial advisor job.
Internal Auditors: Internal auditors conduct the complete audit process which include risk management and control over the effectiveness of operations, financial dependability and reporting and compliance with guidelines and rules. They determine the internal audit programme and create annual plans, as well as acquire, monitor and interpret accounting documents, reports, information and flowcharts.
External Auditor: An company employs the external auditor to examine or review the financial reports and similar documents in detail, in order to assure shareholders and law enforcement officials that the financial reports of the company are reliable, accurate and how financial controls are in place and in compliance. External auditors do not operate for the audit firm. Investors, government organisations and general public companies depend on this type of auditor to provide an impartial and reliable audit.
Auditor Jobs and Salaries
Personal financial advisors
Monthly Salaries
Average Salary

60000

Junior Level Salary

40000

Senior Level Salary

100000
Job Description
Personal financial advisors evaluate individuals' funding requirements and allow them to make sound decisions about their investment decisions. Personal financial advisors help organisations prepare for short and long-term objectives, like fulfilling educational costs and saving on retirement by savings.
Salary Description
A personal financial advisor 's salary depends primarily on the company for which the individual is working. The salary increases with the increase of years of work experience. Personal financial advisors receive seven to eight lakhs per annum on average. They earn more than five lakhs a year at the initial stage but slowly get more than twelve lakhs at the senior level of their career.
Internal Auditor
Monthly Salaries
Average Salary

60000

Junior Level Salary

40000

Senior Level Salary

100000
Job Description
Internal Auditors are accounting specialists who give guidance on financial reliability, internal controls and regulatory enforcement to organisations. They analyse and develop the organisation's business procedures and systems of financial and operational management.
Salary Description
Internal auditors' salaries are based on the position one is holding. Wages for experienced workers are increasing steadily. An Internal Auditor has an average annual salary of up to seven lakhs. They earn more than five lakhs a year at a job startup and this increases to more than fifteen lakhs per year at senior level.
External Auditor
Monthly Salaries
Average Salary

50000

Junior Level Salary

40000

Senior Level Salary

900000
Job Description
External auditors review accounting reports of companies and make a judgement on how financial reports are adequately reported in compliance with the entity's specific accounting principles like Generally Accepted Accounting Principles or International Financial Reporting Standards.
Salary Description
Gaining more business experience is a great way to maximize decent salaries in this field. At the initial stage of their career, they get a good amount and more than many other careers, which is more than Rs. five lakhs each year but they eventually need around twelve lakhs at senior level.
What is the job outlook for Auditor?
Mostly with the development of the industry, growth of the economy and the number of business issues increasing with each day, there is an increasing demand for company auditors to ensure the reliability and validity of financial accounting records and business declarations in the private industry and also public organisations. The constantly changing technologies and new packages of software also made the auditors' job much simpler. Records and data management, which had previously been a tough process, seems to have become incredibly easy. Usually, company auditors can enjoy the benefits of career versatility, which implies they can switch professions from internal auditing to public accounting, and vice versa. As the economy expands, the need for such employees to monitor and audit financial documents grows. Moreover, as more businesses become independent, the need for accounting firms to manage the financial documentation legally would have been increased.
Student Also Liked:
Online Degree and Diploma Courses
Online Free Courses and Certifications
Online Short Term Courses and Certifications
Frequently Asked Questions for Auditor
Que. What does an auditor do?
Ans.
Auditors are professionals who evaluate corporate and individual accounts to ensure that their financial statements are accurate and legitimate. They may very well work in an advisory position to suggest possible measures of risk reduction and lower costs that could have been made.
Que. Do auditors travel a lot?
Ans.
Auditors frequently travel due to the large number of companies they are working with and the different geographic areas of such clients. Internal auditors work for only one organisation and could travel between parts of the organisation, but generally travel is kept to a minimum for them.
Que. Which is a better auditor or accountant?
Ans.
Accounting is performed to demonstrate an organisation's sustainability, financial condition, and efficiency. Accounting and auditing are two distinct disciplines with great scope in each of these areas but auditing has much more scope than an accountant. The jobs in 2026 are very high for both professions.
Que. What is a QMS audit?
Ans.
Quality audit is the method of systematic analysis by an internal or external quality auditor or an auditing firm. This is an integral aspect of the quality control framework of an enterprise and is a fundamental element in the standard of ISO quality management systems.
Que. What are the top colleges to study auditor course in India?
Ans.
You might also be interested in
The question have been saved in answer later, you can access it from your profile anytime.
Access now
Report Question
Select your reason of reporting