Who is a Accountant?
The word accounting comes from the word accountability. If you are going to be rich, you need to be accountable for your money ~ Robert Kiyoski
An individual who is planning to take up a career as accountant has to primarily look after the monetary aspects of any organisation he or she works in. An organisation or a company has several expenses day in and day out. Keeping an account of all the revenues as well as the expenditure is very important for the company for several purposes like estimating the profits, overcoming losses, cutting down on unnecessary expenses, and many other things. If you like to play with numbers and keeping records in terms of money is something you're good at then the job of accountant is going to be the ideal choice for you. Every company hires accountants because they need professionals who can handle the task. Therefore, job opportunities are tremendous in this field.
A person who practices accountancy is known as an accountant. An accountant job requires to provide financial information that helps managers, investors, tax authorities, and other stakeholders on how to make financial decisions, regarding the allocation of resources. At larger firms or companies, accountants often work with bookkeepers to ensure that the company finances are in the right order and all the financial transactions are reflected in the books and that there is no financial anomaly in the records. An accountant work responsibilities involve handling bookkeeping of a company, preparing financial documents such as profit and loss statements, balance sheets, and other financial documents. In certain cases accountants also do auditing of books, prepare financial reports for taxation purposes, and look after the other financial information that helps in running the business. In most of the companies, accountants are regular employees, who look after the financial transactions of the company.
A person who is person a career as accountant is responsible for ensuring that the company does not go overboard with the expenses and deplete its coffers. Accountants play an important part in business operations; their duties include collection, recording, analysing and presentation of a company's financial operations to the stakeholders. The role of an accountant can change if the company is large. Certain companies often utilise accountants as financial advisers and interpreters who may present the organisation's financial data to people outside the business. Accountants also may be called on to analyse the data and aid in planning the company's course of action. Certain accountants also tend to deal with third parties such as vendors, customers, and various financial institutions.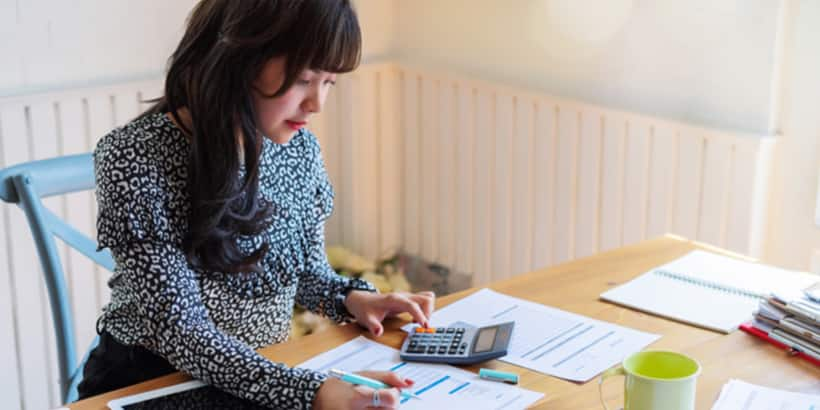 Accountant in a Nutshell
What is accountancy and who are accountants are some of the common questions that people ask? The definition of accountancy is quite simple. It is a process of managing income and expenses of a business. Professionals who maintain accounts of a variety of small or medium businesses are called accountants. Some of the general duties of an accountant are summarizing the financial status by collecting information, preparing balance sheets, profit, and loss statements. Accountants deal with the financial aspects of any firm or company computing the salaries, dealing with payments and receipts, tax computation and more. Those interested in a career as accountant are required to be sharp and precise.
Quick Facts for Accountant
Industry

Finance

Average Salary in India

₹52500

Suitable for

Male, Female, Others

Career as an accountant is not restricted to any particular gender. Since accountant jobs are mostly desk oriented and not restrictive in any form, anyone can take it up. Accountants can be women, men or other genders. Any person with the right eligibility can become an accountant.

Any special needs

Yes

Yes, people with special needs can also become accountants. Those who are interested in making a career as accountant, need not worry about their special needs, as long as it does not interfere in the functioning. With most firms and companies being computerised, people with special needs can also take an accountant's job with a bit of training. They might require a work environment which is friendly towards their needs and increasingly a lot of companies and firms are accommodating in this regard.
Table of Contents for Accountant
What is the role of Accountant?
An accountant creates financial statements and maintains the financial records of a company/firm or a business. Those who are experts in auditing financial statements and business, taxation and offer advisory services to clients are called chartered accountants. While accountants are of different types, the expertise required for each kind of account job differs. The qualification also varies with the nature of the accounting job. An individual who is pursuing a career as accountant is responsible for keeping the record of a company's profit and loss figures in a detailed manner. It should be done in such a way that it helps the management to make better decisions. Company accountants also help the external auditors by providing them with the necessary details and related information. These days accountants use various accounting software that helps in gathering and maintaining the financial information.
Financial data management
It is the prime responsibility of an accountant to collect and maintain the organisation's financial data. An accountant makes sure that the storage of financial records is in compliance with lawful and accepted procedures.
Financial report preparation
Accountants prepare financial reports that can include monthly or annual reports. These reports are often used by the management for the development and implementation of financial policies of the company.
Compliance auditing
Accountants are also responsible for making sure that all the financial reporting deadlines are met. Quarterly, semi-annual and annual financial reports have specific deadlines, which are to be met. If they are not met, there might be some tax implications.
Advisory
Giving financial advisory on business operations such as revenue trends, financial commitments, and future revenue expectations for an important part of an accountant's job profile.
Analysis
In case there are financial irregularities or discrepancies, accountants analyse financial data to overcome these problems. They sometimes recommend develop efficient resources and procedures for specific financial shortcomings or problems.
Types of a Accountant
Certified Public Accountant: A Certified Public Accountant is a person who supports big organisations and high-value individuals with various financial aspects such as taxation and planning of financial statements. Some of the tasks performed by CPS are studying financial records, preparing tax forms and overseeing audits. It is compulsory for CPAs to have an accounting degree and a CPA certification.
Forensic accountants: Forensic accountants are a type of certified public accountants who examine financial records and statements that can further be used as evidence. Generally forensic accountants where they assist in disapproving of fake claims and other policies. They can also work on business disputes, divorces, and fraudulent financial cases.
Management Accountants: Management accountants are those accountants who help to keep financial books of big organisations. They often help business managers by assisting them in making business decisions by telling them about the financial implications of business decisions. They also prepare reports, financial statements, conduct internal audits, and supervise a team of accounting technicians.
Cost Accountant: Cost accountants assist business houses by overseeing, studying, and analysing cost expenditures and purchases within the organisation. They review services and goods, record data and make recommendations about cost-efficient and financially feasible cost options.
Investment accountant: Investment accountants help in preparing monthly investment reconciliations and ensure that there is the timely distribution of the reports and is presented accurately to the top management of the company. They also study various financial activities and make recommendations accordingly. They might also work or pursue a career as investment bankers as well.
Also read - Career as a certified management accountant
What is the workplace/work environment of Accountant like?
A majority of the accountants work at offices. Depending on the nature of the employment, accountants can work from home or remotely. The location of the workplace also depends on the firm, where the accountants are working and on the client's requirements. Accountants often work at firms run by Certified Public Accountants(CPA) at national, regional and local level. Accountants also work at financial institutions or banks. These usually have office settings. Work responsibilities of the accountant may vary depending on the size of the organisation. Small enterprises higher a single accountant while bigger organisation has a specific accounts department to manage financial transactions and handle bookkeeping of the company.
Does Accountant require travelling?
Likely
If the accountant is working for a client who is at some other location, then the accountant might have to travel to the client a certain number of times in a month. Otherwise accountants work from an office. Accountants who work as auditors here we could add in descriptions. Say if you have offices in various locations, you may require to travel to oversee the accounting of the branch and tally with the main office.
Employment Shifts
Full Time, Part Time, Work From Home
An accountant can definitely opt for a full time, part-time or home-based work. It totally depends on the person to choose any of the options available in the field. Full-time accountants work 9 to 5, Monday to Friday(40-50 hours a week). Whereas, a part-time accountant works 4-5 hours(25-35 hours a week). Also, accountants can and work from home and can work up to 40-45 hours a week depending on the firm or client's requirements.
Employment Nature
Contractual, Permanent
Accountancy jobs provide both contractual and permanent roles varying from organisation to organisation depending on their respective needs and can use different types of employees to meet their labor needs at a reasonable cost. The duties and responsibilities of the accountant also vary depending on their nature of employment.
Work Place
Office, Work From Home
Accountants typically work in offices. This may be in a corporate office, a government office, or a private office. Because many of the documents accountants prepare and submit are time-sensitive, the work environment is often fast-paced. Most accountants work in offices, but some work from home.
Presence in Geographical Area
Rural, Semi-urban, Urban
Indian economy is slowly but steadily rising on its growth structure, the job scenario in accounting sectors have started improving at a rapid pace. Cities such as Mumbai, Delhi, Noida, Gurgaon, Bangalore Chennai, Kolkata, and Hyderabad have the attraction of the accountant as the topmost firms are located there. These cities include the best coaching institutions for chartered accountancy. Students from other states come to these cities to opt for a chartered accountant career. So with employment efficiency, these cities do also have learning opportunities with huge numbers of options available. There metro cities offer numerous opportunities for accountant job profile.
Time Pressure
Likely
Time pressure increases during the end of tax months or financial years. In situations like this, accountants are required to work overtime. Generally, when the work pressure is low, accounting work often gets finished to scheduled time. But the time pressure increases during the end of tax months or a specific project deadlines. On such occasions, pending accountancy work gets expanded and it results in increased working hours.
Overtime Details
Accountants are typically responsible for working eight to nine hours a day. The work pressure in the accountant job is considered a little higher than the average. However, it also depends on one's accountancy job role and responsibilities assigned. Sometimes, they are required to work for long hours depending on the deadlines and such requirements. Apart from this, they generally work under their scheduled time itself.
Weekly Hours of Work
Min 40 Hours
Usually, an accountant needs to work 40-50 hours on a weekly basis. While a part-time accountant works less than 30 hours on a weekly basis. Several accountancy jobs offer work from home employment shift with no specific hours. In such accountancy jobs, candidates have to meet the project deadlines according to the requirement of the firm or clients.
How to become a Accountant?
What are the skills and qualities required to become a/an Accountant?
Adaptability: By maintaining pace with growing trends, making preparations forward and as well as looking towards the future, accounting professionals could become more capable of adapting. Individuals feel anxious when challenged with numerous challenges, but having the adaptability and recognize possible alternatives allows the best accountants to adapt to change. The accounting industry is highly dynamic. With technology bringing constant change, accountants need to be able to adapt quickly and react to whatever curveball is thrown at them. But accountants who can quickly and easily adapt are at a significant disadvantage.
Leadership: Usually, accountants are often seen as financial leaders who determine the growth strategy and productivity of the companies they represent. They do not have to be the strongest or most affable person in an accounting job to deal with people, but you do need to have enough essential leadership abilities. Leadership capabilities in accounting jobs may include strategic thinking and long term planning. You have to reconcile being a role model while also being part of the team and the individual in charge. This skill is especially needed when an individual is working as a chartered accountant.
Organisational Skills: Organizational skills involve the ability to remain concentrated on everyday functions, and also to allow successful and efficient use of the time, resources, stamina, mental power, physical world, etc. to reach the intended purpose. During their everyday jobs, accountants must remain aware of all statistics, documentation and paperwork. They need a system for quickly finding the information they need. In order to maximize productivity, accountants should be able to organize their work and allow time for undisturbed research and analysis.
Honesty: Honesty is highly valued in the accounting world. Accountants and the companies they work for pride themselves on adhering to the highest ethical standards and treating their clients with honesty and integrity at all times. Honesty and transparency play a very significant role in accounting, as they allow businesses to rely on the information they provide about the businesses they are engaged in. Accounting authenticity is the key element of the occupation that enables financial decision-makers to make the right decisions.
Communication Skills: Accountants should be capable of communicating complicated facts in ways that are accessible to all. To do so, it requires not just to excellent communication skills but also client awareness. A successful communicator will convey his or her statement through trust and importance. Obviously, accountants need to be able to interact and work with various departmental colleagues. Communication is also essential to the establishment of effective customer relations.
Attention to Detail: When people get into a bookkeeping or accounting position, they will learn very quickly that even without great attention to detail people can not be successful. Accountants are considered accountable for ensuring accuracy and preventing mistakes at the time of planning the financial statements and revenue statements. Evidently, these characteristics play an important role in the day-to-day life of accountants, who need to make sure numbers work and are right. An eye for details and due diligence for accuracy should be part of their daily routine.
Time Management: An accountant work responsibilities can increase quickly, specifically throughout the financial year ending with deadlines. Because how the year goes, they would be able to forecast which phases of the year should increase the workload and when not. A workload management solution is only useful if the accountant knows how to organize the time. The ability to work within time limits and continuously re-prioritize to-do list will take career as accountant a long way.
Which certifications and internships can be helpful in becoming Accountant?
Internship Availability
Yes
An accounting internship is a period of work experience offered by an organization for trainee accountants to develop accounting skills and learn from senior accountants. Accounting interns have the opportunity to learn and gain first-hand experience in a real accounting department or an accounting firm. They help perform research, prepare financial reports, and assist with reconciling accounts and other duties, as needed. There are huge options available for the interns in order to get a hand on the work that they would be performing in their long career ahead of them to become a professional accountant. Accounting internships are provided by numerous firms depending on the requirements of the firm. The stipend for the accounting internship is average for interns. The accounting stipend varies from firm to firm and totally depends on the size of the firm. Different firms provide different stipends according to their pay scale. But in most of the scenarios, the interns are not paid off well in comparison to the amount of work that they perform during the complete internship.
Career Path Progression for Accountant
Accountant: An accountant gives financial information to the top management by researching, analyzing the financial data, preparing reports on assets liabilities, and capital account entries.
Budget Manager: A budget manager helps in evaluating the financial needs of an organisation by developing budget strategies so that the profits of the company can increase. The role also involves preparing budget reports, preparing financial recommendations to the executives, and observe and company expenditure.
Market Analyst: Market analysts are the people who are in charge of studying the market conditions in order to evaluate the potential sales of products and services. Market analysts often forecast and monitor sales trends, gather consumer as well as competitor data, preparing reports for management, and utilizing software for data analysis.
Tax Consultant: A tax consultant calculates the taxes of a firm's production, purchase, and sales transactions. A tax consultant prepares tax reports and also maintains a record of the amount paid as tax and the amount which needs to be paid as tax.
Assistant Accounts Manager: Assistant account managers are responsible for creating journals, reconciliation statements to keep a check on the financial condition of the company. In certain cases, they also perform administrative tasks and interact with customers.
Senior Accountant: A senior accountant is responsible for reconciling account and bank balances, preparing the general ledger of the company, and producing month-end close procedures. A senior accountant is also responsible for managing a team of junior accountants.
Tax Accountant: It is the responsibility of the tax accountants to assist clients and companies as far as their income tax statements are concerned. They often do research work, study, and interpret tax law. Tax accountants also prepare payments, identify tax savings, and analyse tax issues.
Accounts Director: An account director is a person who the overall in charge of accounts of an organisation. He/she ensures that the campaigns are on time and within the budget. An accounts director often helps in planning, coordinating, and implementing marketing plans. He/she often supervises marketing teams who are developing marketing campaigns.
Chief Finance Officer: A chief financial officer is one of the senior-most financial executives who are responsible for the financial actions of the company. A CFO often tracks the cash flow as well as financial planning and the analysis of the company's financial robustness and shortcomings.
Director of Cash Management: The director of cash management usually supervises cash management activities which can be in the form of payments, refunds, and bank account administration.
Also read - Career as a chartered accountant
Accountant Jobs and Salaries
Tax accountant
Monthly Salaries
Average Salary

25000

Junior Level Salary

20000

Senior Level Salary

60000
Job Description
Tax accountants support businesses and individuals with respect to their personal tax returns. They have been doing research, review, and analyzing tax laws. Payments are often processed, tax breaks are defined and tax issues assessed by tax accountants.
Salary Description
In these fields, experience matters, the more you can gain experience the better salaries you would get in this sector. Similarly, companies pay significantly for trained and experienced tax accountants. At the starting of their career, they get a little less, almost Rs. 15,000 to 20,000 but eventually they get more. At the senior level, they earn sixty thousand and above.
Chief Finance Officer
Monthly Salaries
Average Salary

80000

Junior Level Salary

50000

Senior Level Salary

100000
Job Description
A chief financial officer is the most senior financial executives who are liable for the overall financial decisions. A chief financial officer regularly monitors the cash flow and also the financial planning as well as reviewing the financial stability and deficiencies of an organization.
Salary Description
The salary rises gradually for experienced employees. A chief financial officer's average salary is around Rs. 80,000 a month. At the beginning of their careers, they earn around Rs. 50,000 and it rises to one lakhs per month and above as and when they gain experience.
What is the job outlook for Accountant?
It is a plain and simple fact that as long as there will be money, there will always be a demand for accountants. Having said this, what will possibly change is the nature and the competency level of accountants. With financial rules and regulations becoming more stringent over the past few years, the new age accountants will have to be more careful, they will have to be more tech-savvy and they will have to keep learning along the way. We are living in an era of startups that are dealing with billions of dollars, in order to keep a track of this mammoth sum of money, companies are looking for expert accountants, who are not only good at crunching numbers but also have a keen business sense. Over the years, the average company size has increased manifold. To keep track of the salaries of all the employees, organisations need accountants and this trend does not seem to slow down. This is another fact which points towards the growth in the demand of accountants across industries.
A career in chartered accountancy is seen as a lucrative option as it is believed to offer strong career growth opportunities. The scope of Accounting is wide and extends in business, trade, government, financial institutions, individuals and families, and every other area. The functions of accounting are to keep accounts of those financial transactions. Even accounts are to be kept in case of individuals and families. A qualified accountant can join the government service, public or even in the private sector. There are numerous scopes or jobs for those who want to build a career as accountants. An accountant plays an important role in the organization and duties of an accountant include auditing & assurance, tax consultancy, Accounting Services, Accountants & Finance Outsourcing, and Financial Reporting. Every registered firm or organization under the Company Act has a chartered accountant that manages various tasks like Financial Planners, Finance Managers, Financial Controllers, Financial Advisers, or Directors and audits their accounts. The raging speed of expansion of firms certainly provides a lot of opportunities and growth for the aspirants looking forward to building a career in this job profile.
Frequently Asked Questions for Accountant
Que. What are some of the job roles of an accountant?
Ans.
As an accountant, an inidividual is required to perform a variety of job roles such as summarizing current financial status by collecting information; preparing balance sheet, profit, and loss statement, and other reports. Substantiates financial transactions by auditing documents. Maintains accounting controls by preparing and recommending policies and procedures.
Que. What skills do you need to be an accountant?
Ans.
Some of the Key skills for accountants are adaptability, leadership, excellent organization, openness, communication, attention to detail and time management.
Que. Can I work as an accountant without a CPA?
Ans.
With accounting, being a personal accountant is pretty much impossible without a CPA, and most accountant jobs are either extension of being a CPA or being a CPA is how you get to them.
Que. What is the lowest position in accounting?
Ans.
The entry-level incorporates the lowest level in the accounting career hierarchy. They normally are the professionals who work under the supervision of the middle-level accounting professionals. They perform the executive level work for their professionals.
You might also be interested in
The question have been saved in answer later, you can access it from your profile anytime.
Access now
Report Question
Select your reason of reporting