What is Cyber Security - Definition, Courses, Careers, FAQs
Cyber Security is an ongoing battle that we face in today's world. With the continued rise of cybercrime, the need to protect ourselves and our data has never been more important. This article will teach you what is cyber security, why it's so important, how to improve your digital safety, and cyber security certification courses to pursue in order to make your career in it. It's more than just anti-virus software and a firewall: there are many different components that keep our digital lives safe and secure. From high-tech hacking to social engineering, this blog post covers all of the basics of cyber security, some tips on how we can better defend ourselves against the ever-growing threat of hackers, and a few online courses and certifications in cyber security to pursue.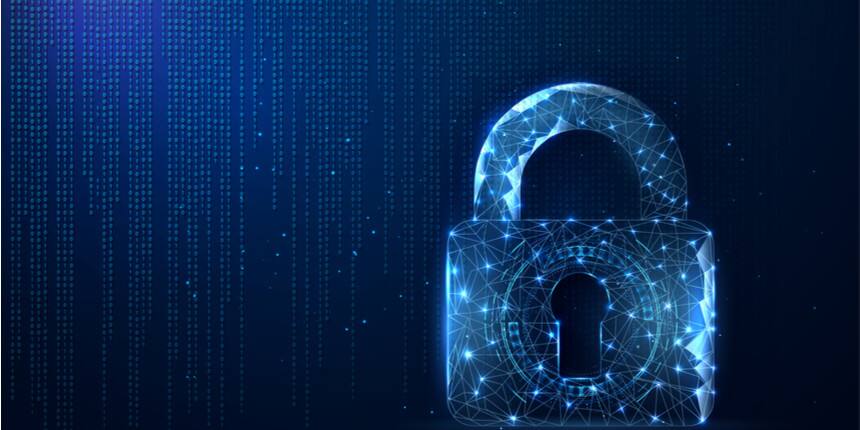 What is Cyber Security?
You may have heard the term "cyber security" before, but what is cyber security? Cybersecurity definition defined it as "the process of protecting computer systems from unauthorized access, use, or tampering with them." Cyber security is the protection of networks, systems, and data from attack, damage, or unauthorised access. It's an umbrella term for a number of technologies that are designed to protect your information.
4 min read
Feb 28, 2022
Read More
Related Articles :
Why Cyber Security is Important?
Cyber security is important because the world is becoming increasingly reliant on technology. We use our phones to interact with friends and family, but we also use them to conduct banking and other sensitive transactions. Our children use tablets not just for school, but also for social media accounts, which may be exploited to steal their personal information. The more we grow integrated with technology, the more exposed we become to cyberattacks. These assaults aren't just about obtaining credit card or social security information; they may also interrupt power systems or inflict bodily injury by breaking into medical equipment like pacemakers. Because cyber risks varies in nature, it is critical that you grasp the many forms of cyber dangers.
What Are Cyber Security Certification Courses
The answer to what is cyber security course is here. Cyber security training courses are available to everyone, but particularly those in high-risk professions. These cyber security courses, which are often offered at the college level, teach students about the basics of cyber security so they can protect themselves and their business. You can also opt for online diploma courses and online degree courses in cyber security.
4 min read
Mar 05, 2022
Read More
Cyber security certification courses are designed to help people with little or no knowledge of cyber security improve their skills. The cyber security certification courses also help people with experience in cyber security to build on that knowledge base and become more qualified for work in this field. The majority of cyber security course are self-paced, meaning they're flexible enough to accommodate busy schedules. They can be completed online, are offered asynchronously -meaning you have all the time you need to complete each course -and some even offer an instructor-led option if you prefer a more hands-on approach.
Career in Cyber Security
If you're interested in a career in cyber security, there are plenty of opportunities for you to explore. You'll find that there is a growing need for qualified talent and that people with the cyber security certification course, and skills necessary to fill those roles will be highly sought after.
Cyber security is an industry where you can use your knowledge and skills to help keep people safe from the dangers of the internet. If you enjoy problem-solving and like using your intellect, then this could be an excellent career path for you. Many of the most talented people in IT work as cyber security professionals today. These professionals represent one of the best-paying jobs in America today, with salaries ranging from US$90,000-US$170,000 annually.
Cyber security professionals have a lot of responsibility when it comes to protecting everything from personal information to sensitive business data. They do this by implementing measures that prevent cybercrime from occurring or at least minimize its effects.
There are many paths to cyber security. There are many cyber security certification courses available for those who are interested in pursuing a career in this field. Understanding what is cyber security, how it all works, the risks, the benefits, will help you make an informed decision on how you can best protect your data and your business.
Explore Popular Platforms Certification Courses
Frequently Asked Question (FAQs) - What is Cyber Security - Definition, Courses, Careers, FAQs
Question: What is cyber security?
Answer:
Cyber security refers to the ability of a computer, network, system, or program to be protected from criminal or malicious use.
Question: How does cyber security affect?
Answer:
Cyber security is a concern for everyone. Today's world is a digital one. We use certain electronic devices on a regular basis and this makes us vulnerable to cyber intrusions.
Question: Why you should care about cyber security?
Answer:
Cyber intrusions can take many forms. It could be in the form of someone stealing your identity or using your personal data for illicit purposes. You may also be affected by malware that tracks your online activity and collects information about you, leading to potential fraud against you. As sophisticated as they are today, hackers are able to break down any system in seconds if it has vulnerabilities that are not patched up. If you don't take the necessary precautions when surfing the internet, you could end up with malware infecting your devices before long.
Question: What are some examples of cyber attacks?
Answer:
Hacking is one form of a cyber attack where someone tries to break into a network in order to gain access to confidential information. Spamming refers to the practice of sending out junk messages or unwanted ads in bulk in order to annoy people or promote a product or service without their consent. Phishing involves trying to acquire sensitive information like credit card numbers and login credentials through deceptive messages or fake websites that look like real ones (like bank websites). Identity theft is when someone uses another person's identity (often times obtained through phishing) for purposes like opening accounts, owning property, filing tax returns, and more without permission.
Cyber Security Updates and Articles
Candidates wishing to pursue cyber security courses can look a...
01 Mar 2022
Know all about various Cyber Security Courses including its fe...
26 Mar 2021