Our modern society affords us many comforts and capabilities. We can peek at black holes at the furthest fringes of our universe, thumb through our smartphones and be sated with all that we need, and inoculate large populations against a virus in record time. But, we often fail to understand that which is closest to us, which are own our selves.
Psychology is the youngest science for a reason, and though it has grown by bounds in the past century, as a whole we still continue to overlook the mental health epidemic that is silently eroding away at our lives.
Silent Epidemic: Mental Health Issues
The last few years have brought about a perfect storm for our mental well-being. Owing much to the pandemic-induced lockdowns, economic stresses, and general uncertainty about the future, we have witnessed a steep rise in mental health problems and suicides around the world, and the story in India is no different. As per a study conducted by UNICEF in October 2021, 1 in 7 adolescents and young adults in India reported 'often feeling depressed' and 'disinterested in doing anything.'
Even before the pandemic, an estimated 50 million children were affected by mental health issues. 80-90% of them never sought support, and the trend has remained more or less unchanged.
According to WHO 2020, the economic loss due to mental health conditions between 2012-2030 in India is estimated to be around a trillion dollars. But, the true cost that mental health issues extract from individuals, especially children, remains incalculable.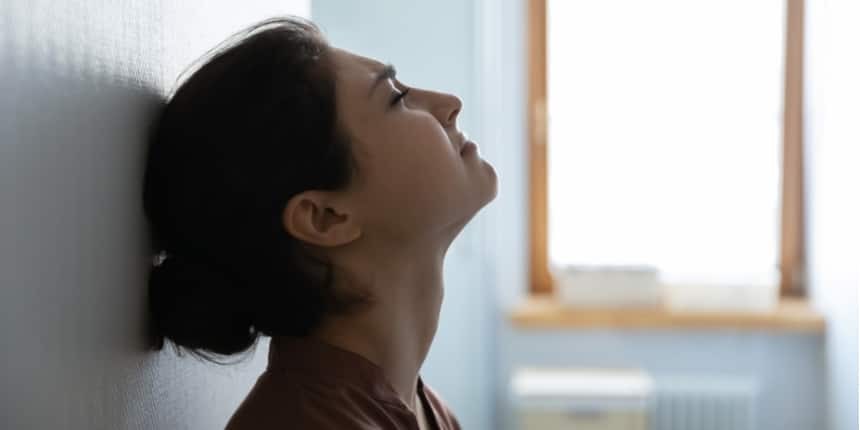 Millions Still Suffer From Mental Issues Quietly
Also Read | Anxiety And Depression In Children: Preventive And Remedial Strategies
May: Mental Health Awareness Month
May is the mental health awareness month in the USA, and though there is a more universal 'World Mental Health Day' which is celebrated on October 10, given the crisis that we face, we shouldn't forego any opportunity to be a little more vocal about mental health and well-being.
On special occasions like birthdays and New Years', we often make resolutions to make ourselves pay more attention to certain things, like our careers, grades, bodies, or whatever else we desire. But, this mental health awareness month, we invite you to make resolutions towards your mental health and bring positive changes to your inner life as well as in the lives of others.
Resolutions To Make This Mental Health Awareness Month
Changes in perception come gradually; it's not a one-day job, nor can it be forced upon someone. So, while it's good to spread awareness en masse through social media or other means, it's better to focus on yourself first this mental health awareness month.
Here are a few ideas for promoting mental health awareness that you can use to not just improve your own life, but also the lives of those around you.
Go On A Dopamine Detox
We're guided by what the psychoanalyst Sigmund Freud called 'the pleasure principle.' Like all creatures, we recoil from pain and move towards pleasure. But, our highly consumerist society has taken this principle and run it straight into a brick wall, so to speak.
We've become slaves to social media, to apps that deliver fast food and sumptuous cuisines straight to our doorstep, to all sorts of things to purchase and consume. Even if we don't need them, we buy expensive products and clothes, anything to help us activate, though only for a brief moment, the neurotransmitters in our brains that make us feel good.
It's hard not to be taken in by new-age consumerist techniques that drive us into a frenzy and keep us hooked. Advertisements repeatedly beam into our living room and create desires that we would have never had, had we not turned on that TV, or scrolled through our phones. The result? A whole generation of people that are lost and sad, looking for meaning in physical comforts and conveniences, turning slowly into the very products that they consume.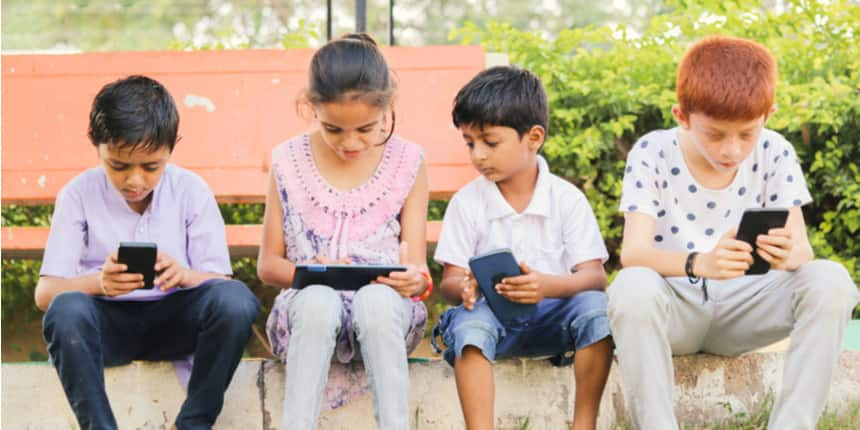 Children Need To Be Weaned Away From Smartphone Addiction
A 'Dopamine Detox' in such times is the booster shot we all need, to boost us out of our unconscious addictions and bring our overloaded dopamine receptors back to normal. This is the first challenge or resolution that we can take up during this mental health awareness month. It involves avoiding dopamine triggers or any kind of arousal for a certain length of time, from a few hours to a few days. That means staying away from social media apps, comfort food, and beverages that you consume every day, and unplugging your TV and your laptop.A complete dopamine detox is technically impossible, for our brains automatically produce some amounts of dopamine to keep us motivated and excited about the things that we want to do. But, the idea of a dopamine detox is to keep yourself from overindulging in any activity that provides instant gratification. Successfully doing this will result in feeling more balanced and centred within your own self, having clarity of thought, and being less dependent on frivolous things.
Also Read | Balanced Diet, Nutrition For Children, Adolescents: What To Eat, How Much To Eat
Learn About Mental Health Issues
The second resolution for this mental health awareness month could be learning more about mental health and mental health issues. Just as we learn about the varied sciences in our schools, it's just as important, if not more, to learn how the mind functions. You don't have to start training as a psychologist for this. But, the more you learn, the better you'll be at understanding yourself and the people around you.
Start with articles from credible sources like Psychology Today, the Indian Journal of Psychology, or the American Psychological Association. It's even better if you can read books related to Psychology and Mental Health. A few recommendations are:-
The Man Who Mistook His Wife for a Hat and Other Clinical Tales by Oliver Sacks
50 Great Myths of Popular Psychology: Shattering Widespread Misconceptions About Human Behaviour by Scott O. Lilienfeld
Man and His Symbols by Carl Jung
Emotional Intelligence by Daniel Goleman
The Body Keeps The Score by Bessel van der Kolk
If books are not your cup of tea, and you'd rather learn by watching a movie that depicts mental illnesses accurately, the following are a few recommendations:-
A Beautiful Mind
Still Alice
As Good As It Gets
Rain Man
The Perks Of Being A Wall Flower
Of course, the movies only let us peek into the mind of someone suffering from mental illnesses. But, if you're not ready to dive into research papers or a full-length book, these movies should help you connect to the plight of those who actually suffer from mental health issues, and can even be considered as mental health project ideas for students who want to find out more about them. All the movies mentioned above can be watched with the family as well, which can help dispel the stigma attached to mental illnesses.
Also Read | Are You Romanticising Mental Health Issues?
Look To Serve Others
One of the best things we can do to make moments of relief and happiness more frequent is to serve others. This can involve joining an NGO that helps combat and de-stigmatise mental health, or a profession like that of doctor or a counsellor, but also small gestures that help lighten the burden. Most times, displaying basic respect and courtesy, lending a helping hand or an ear to someone in need, or even just a smile can go a long way to make people feel that they're not alone.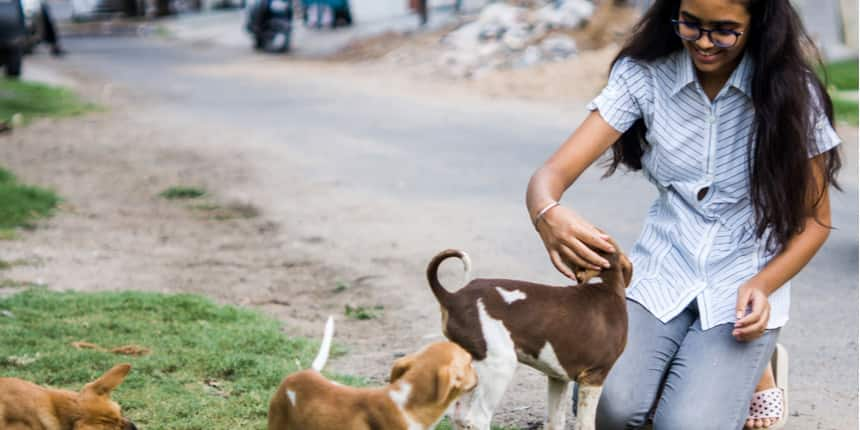 Volunteering For A Cause Can Help You Feel Happy
Making the resolution to serve others this mental health awareness month should serve as a reminder to open ourselves to others and aid them in whichever way we can.
Also Read | Care About The Environment? Here's How You Can Get Involved
Set Up Systems, Not Goals
"Excellence is not an act, but a habit." - Aristotle.
A great deal of our mental anguish comes from being unable to reach our dreams and aspirations. It doesn't really matter what you want to accomplish - a growing career, positivity in your relationships, or admission into your dream college - if you're not being consistent, your goals will remain unfulfilled.
But, much of our need to work towards our goals is tied to our motivation levels, which fluctuate greatly from day-to-day. So, how does one develop consistency when the motivation levels to work don't always remain consistent? The answer lies in setting up habits and systems that do away with the need to be motivated altogether.
To be successful in any endeavour, you have to stick with it for long periods of time. For instance, if you want to be a writer, you are probably not going to wake up one morning with all your thoughts organised the way you want, ready to write them down in one sitting. In all likelihood, you will be chipping away at it one day at a time. It's the same way one paints, or learns to play an instrument, or improves one's grades. It's like eating an elephant. And how does one eat an elephant? One bite at a time.
Depending on your dreams and goals, your system may vary. But there are certain guidelines that can help you determine what you need to do:
Break down your larger goal into smaller, achievable goals.
Determine what you should be achieving every day, every week, and every month, etc.
Set aside the time to work on your goals, and always show up.
Set up your study/workplace and ensure that you work without distractions.
Surround yourself with people who are better than you at the same task. If you don't have anyone like that, pin-up motivational quotes and posters on your wall, watch biographies of people in your field, listen to podcasts, read their work, and learn their work ethics.
Keep experimenting with new things in your field so as not to get bogged down or become too comfortable.
This system or set of habits will greatly improve your abilities and determine how well you achieve your goals. But, know that it's not about the goal alone. Your main focus should be being faithful to the system that you set up and trusting the process. The gains will come eventually.
Most people fail not because they're not worthy or capable, but because they don't put in the time and effort. Of course, there are always going to be things that are beyond your control, as we've already seen in the past few years. In such situations, have the serenity to accept the things that you can change, courage to change the things you can, and the wisdom to know the difference. But, never lose heart.
Approach A Counsellor When Needed
It's not uncommon for people to go through tough phases in their lives without any respite. But, how many of us have ever sought therapy for it? The numbers are deplorably low. Most people don't believe in talking about their mental problems with even their loved ones, let alone to a therapist, and would rather sit on their issues than seek help. Much of this has to do with the stigma attached to mental illnesses, and this has been a tough nut to crack in our society. We worry what our relatives and friends might think, and fear that they'll label us 'mental' or 'paagal'.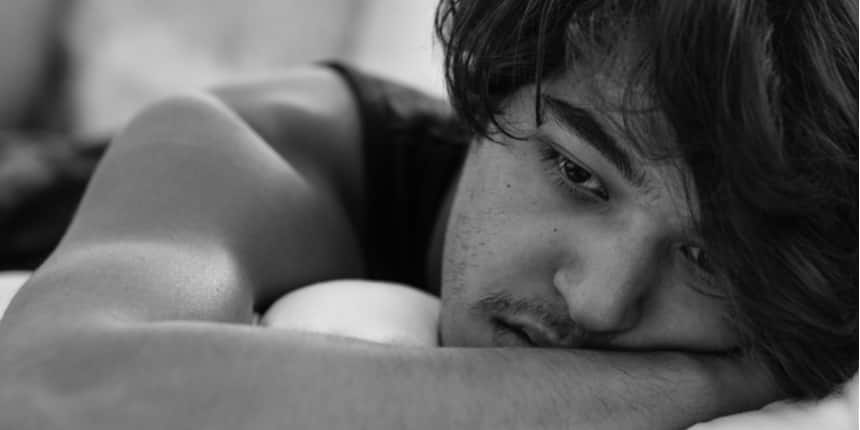 Don't Let The Fear Of Society Keep You From Seeking Help
The unfortunate state of affairs is that it is just such secrecy that ends up making things worse. Unresolved issues have an uncanny habit of exploding with a vengeance when least expected, and leaving a trail of destruction that could have been better managed had we only said something sooner.
We owe it to ourselves to take care of the mind that we've been blessed with and to get help when required, just as we would for our physical ailments. We encourage you to make the resolution this mental health awareness month to be open to seeking help whenever you need it. And for this final resolution, we invite you to also be vocal and supportive of people who're seeking therapy.
Also Read | How To Identify Depression: Know When To Seek Help
The mental health epidemic is real. Whether or not we emerge out of it will depend greatly on how quickly we can get over our preconceived notions about mental health problems. It all begins with you, and we hope that this article has provided you with a few ideas for promoting mental health awareness in the ways that you can.