15 Best Prototyping Tools for UI Designers
UI design, as a career, has taken rapid strides in the last 5 years. Thanks to a plethora of businesses choosing to go online and the wide variety of apps being created daily, the popularity of UI design courses that offer industry-grade, modern curriculum as per the evolving trends of this industry is quite in demand.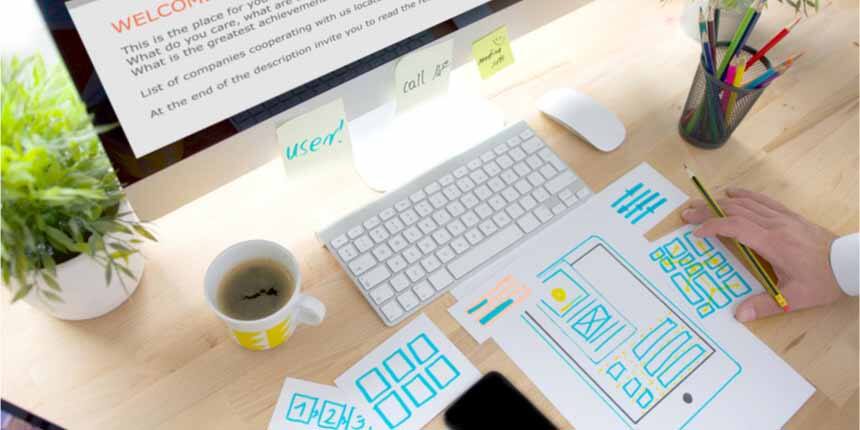 User experience best prototyping tools for UI designers that cover multiple related concepts such as UX research, prototyping, wireframes, and even methods or best practices that will help you diversify and build out your portfolio in a proper manner. The demand of such best prototyping tools for UI designers is quite good too, given that companies such as TCS, Cognizant, Infosys, and even SAP Labs are offering salaries starting from INR 7 lakh per annum and upwards to those who wish to pursue a career after completing the related UI development training.
Prototyping in UI design implies the creation of working models and interfaces where the design team takes the idea from just a rough concept on a piece of paper to probably multiple iterations of how the interface would look like and interact with end-users.
Also read - UI/UX Design by Arena Animation
Today, we are going to elaborate upon the 15 best prototyping tools for UI designers and also list down the best UI design courses you can opt for, helping forge a rewarding UI design career ahead.
1. Origami
Also known as Origami Studio and considered as one of the best prototyping tools for UI designers, this prototyping tool is a hot favorite amongst UI designers. Such best prototyping tools for UI designers are a sort of an all-in-one tool that will allow designers to not just create the designs, but also inculcate animated elements and interactions alongside workable prototypes among others.
One can easily create delightful interfaces with their tool and the other thing which makes it stand out is the fact that Origami integrates with Apple's Quartz Composer, while also being able to design Android-based app interfaces.
Through an audio metering feature, a UI designer can easily convert live audio or recorded samples into visualizations.
LinkedIn Learning has a very popular user experience online web designing courses called 'Origami Studio for UX Design' on its platform using Origami Studio, which can be completed in a total duration of 3 hours and 35 minutes. Such UI design courses take you through a journey where you'll learn how to design beautiful interfaces across a multitude of devices such as web, mobile, and tablet PCs. You will also be learning about the patch system being used by this software, alongside the plug-and-play mechanism they use for adding interactions, animations, and other design-related elements to your overall app design.
2. Marvel App
Another one of the very popular UI design courses, Marvel is used for fast prototyping time, end-user testing, and even takes care of the final hand-off to the design team via its prototyping software, apart from the ability to create wireframes.
Such UI design courses tools are being used by a lot of modern startups and design operations teams from companies like Buzzfeed, Mode, and Cabify among others.
Lynda.com offers user experience web designing certificate courses in Marvel, titled "Marvel for UX Design" which offers an in-depth overview of designing beautiful interfaces using the Marvel App prototyping tool, creating animations and interfaces for devices. It is a 1-hour 48-minute web designing certificate web designing certificate courses which is suitable for beginners.
3. Adobe XD
One of the most popular prototyping and UI design courses, Adobe XD is an industry-standard software that has been used for quite a long time now. It is a vector-based tool that can be accessed and used both on the Windows as well as macOS operating system environments.
Udemy.com offers UI/UX design with Adobe XD provided by Luca Vavassori. In such UI design courses, you can learn the fundamentals of software and learn step-by-step, the process to design beautiful iOS Mobile apps with 7 beautiful screens.
4. InVision
InVision is one of the most common prototyping web designing certification courses in the world, as its team continually adds new features and helps designers build prototypes more quickly and easily. Smooth Project Input Management is one of the best features of this method. Clients and design teams can easily apply their input directly to the prototype.
With either the aid of the InVision Project Management page, people could easily arrange the proposed design into a status framework and set it to the required columns. Using this app, you can conveniently animate, design tools, download design files from Sketch or Photoshop, display mobile device models, and link pages to simulate real-life websites. Such web designing certification courses are easily compatible with apps like Slack, Dropbox, Box, and others with UI design courses.
Also read - UI/UX Designer Course by Springboard
5. Vectr
Vectr is a downloadable prototyping platform that allows you to build your designs on your Mac and Windows site or desktop apps. You can easily share Vector prototypes with a URL and incorporate them into applications such as slack for good collaboration. You can also upload and edit your mockups quickly.
This prototyping platform includes many features such as offline desktop applications, built-in input, and annotation software, clickable mockups, plugins, image effects, full collaborative editing. But, at the moment, this is not as rich as many other related choices. You can learn this tool with such web designing certificate courses.
6. Sketch
The sketch is a well-known prototyping tool built specifically for modern graphic designers, software designers, and web developers. It's similar to Photoshop in a variety of ways and helps you to edit images.
It's easier to use this prototyping technique than Photoshop. It adapts evolving shapes, sizes, and formats quickly, helping you to escape a lot of agonizing hand-tweaking. With the aid of Sketch Mirror, you can also preview your prototypes on your tablet.
7. HotGloo
You can use HotGloo to create web and mobile prototypes and wireframes and to imagine website content in a simple way. Such web designing certification courses allow you to collaborate with team members, synchronize website content with customers, and provide an accurate interface for designers and encoders.
You can run this prototyping method at any point and anywhere and learn from user experience design courses, and it has a low learning curve. Use this platform to complete web and mobile projects freely.
8. Justinmind
Justinmind helps you to create enticing simulations for your web and smartphone apps. Using this tool, you can immediately include your corporate identity components in your prototypes, send them to HTML for online presence, and automatically create specification documents in a Microsoft Word document in a simple way without any programming experience and without editing a single line of code.
9. Balsamiq
Balsamiq is a desktop-based rapid application development and mock-up tool that allows only simple prototyping. With this tool, you can make easy prototyping with a connected mockup.
It's a good tool for you if you don't have the skills to make hand-drawn sketches. It helps you to build quality roughs and provides interactive screen features. Or you can learn a UI developer course. In this online web designing courses you can learn the basics.
10. iRise
iRise is a powerful prototyping tool that allows you to create interactive and awesome prototypes for online, mobile, and wearable goods. You can easily select the accuracy of your lo-fi wireframes prototypes, hot spot prototypes, or real data hi-fi applications.
This tool provides a wide range of global assets: UI components, interactive widgets, and facilitates mobile movements such as swipe, long click, and pinch, rotate. It integrates prototyping with the management of criteria to put all files on the same page. With this app, you can easily convert user flows, process business diagrams, and submit your details to documents quickly. You can get ideas for this process from the UI design course details. If you are passionate about UI courses then you can get details for the online web designing courses like what are eligibility criteria, UI design course fees and other details.
11. Axure
Axure is the most powerful wireframing, quick prototyping, reporting, and configuration software tool that lets you build mockups, vector graphics, flowcharts, prototypes, web designs, presentation slides, iPhone Mockups, and iPad Mockups.
This tool includes drag-and-drop positioning, re-sizing, and widget formatting capabilities. It lets you develop almost ready-to-use applications, which is a great advantage in time management and testing.
12. Mockup Builder
Mockup Creator is another competitive online and mobile prototyping solution. This feature-rich and flexible prototyping tool helps you to build a range of prototyping styles, including UI mockups, screen control, desktop app prototypes, website templates, and interactive prototypes.
13. Pencil Project (Extension of Firefox)
The pencil is an open-source GUI prototyping and sketching application focused on Mozilla technology. With the support of its built-in stencils, you can easily create linked multi-page UI documents and eventually export your mockup to Word, PDF, Openoffice.org, PNG, and HTML.
You can easily use this friendly and discreet tool on all platforms. But, on Linux, this tool is fully self-contained. So, you need to remove a file from the directory to use it. This tool includes floating panels and toolbars that can be conveniently docked and unlocked from the main window.
14. Savah
This development and testing program helps you to turn your static designs into enticing prototypes for mobile apps and web in a few minutes, literally. You could either upload files directly from Dropbox or drag-and-drop items manually when using the Savah app.
You don't need to edit any code to create prototype designs with this method as well. You can quickly share your prototypes with the team/clients with a single tap and get reviews. Supports simple integration with third-party platforms for the systems and collaboration of prototype designs.
15. Cacoo
Cacoo is a cost-free online diagram program for different forms of diagrams, such as bar charts, UML, vector graphics, and site maps. It provides a lot of clip art or vector images that you can use to construct diagrams for almost any need. You can connect Google cloud accounts to save it and display diagrams on your online drive.
You can access further Clipart and vector graphics using the Find watercolors throughout the Cacoo Shop feature. This link takes you to the Cacoo website, in which you can find more art and models to build your diagram. You can also set up a private sharing diagram or post a social sharing connection on Facebook, Twitter, or Google+ using the "Property" control function. The "Inspector" window allows you to customize all aspects of diagrams, such as colors, image positions, font attributes, etc.
Also read- Career as Web developer
Conclusion
All prototyping tools have their special privileges, specializations, and different uses. To be sure, we did not provide a tone of other prototyping resources for UI / UX designers. Prototyping is essential for large-scale projects with many working components. Prototypes help you gather input, test functionality, and change the design along the way.
Also read -
Frequently Asked Question (FAQs) - 15 Best Prototyping Tools for UI Designers
Question: What is the difference between UX and UI?
Answer:
User Experience allows for ease with which users can reach one's goal, such as purchasing a pizza with their phone. User Interface comprises the shapes, colors, and sizes of each digital feature. Making positive UI decisions would result in better UX, with poor UI decisions negatively impacting UX.
Question: How would we know if this is the right solution?
Answer:
Prototyping and user testing is a vital part of the User Interface process. This level gives us insights into how consumers communicate with an app or website without the need to spend a lot of time in the creation process. This way, we foresee and prevent significant design and functionality problems in the final edition.
Question: What is UI interface prototyping?
Answer:
Prototyping User Interface (UI) is an iterative analysis method in which users are actively involved in the system's mock-up of the UI. UI prototypes have a variety of purposes: as a research artifact that helps you to discuss the issue area with your stakeholders.
Question: What's the UI mockup?
Answer:
A mockup is a fixed, high-profile modern art of a design or system used to reflect the structure of a data, visualize the content, and illustrate the basic functionality statically. Unlike storyboards, mock-ups include visual data, such as colors and typography.
Question: Is the UI design a decent career, huh?
Answer:
In all, UI design is an exciting career path that provides versatility, variety, and an opportunity to make an impact — with job security and a respectable salary at the top.
Question: Is the UI design tough?
Answer:
Good UI design is challenging because it requires two very different skills: a deep understanding of the machine. People in this community are concerned about the code first, people second. They have deep technical experience and skills.
Question: Why is UX important to the business?
Answer:
There are several reasons why concentrating on user experience can be beneficial to the company. Two key factors make the experience of the consumer very significant.
Question: How much do these tools cost?
Answer:
Some of these prototyping tools are freely available on the internet and some of that you have to purchase them online.
Question: How can I learn Prototyping tools?
Answer:
On the internet, there are many courses available for the learning tools you can join that course.
Web Designing Updates and Articles
Questions related to Web Designing
Showing 26 out of 26 Questions