In India, being a graduate is like a minimum qualification for a decently-paid job. This is unlike countries in the west, where high schoolers often start earning and may never take a graduate course and yet may keep earning well. So, the implications of dropping out of college are many. This article shares some critical questions along with real anecdotes of students who faced a similar situation and how they resolved it.
Dropping Out: Instances
Let us discuss a few instances where dropping out of college seemed like the only feasible option to the students.
Challenges Of A New Environment
Rooma (name changed) secured a scholarship at a college in Australia. She had chosen to study Marine Biology. However, three months into the course, she started to feel unwell. The pressures of hostel life, living alone far from the protected environment of her home in India, lack of adequate vegetarian food options, no close family, or friends around and she was homesick. She barely completed two semesters and decided to stay back in India after her semester break. She couldn't bear to go back and face the pressure again. Rooma dropped out of college and wasn't sure of what to do next.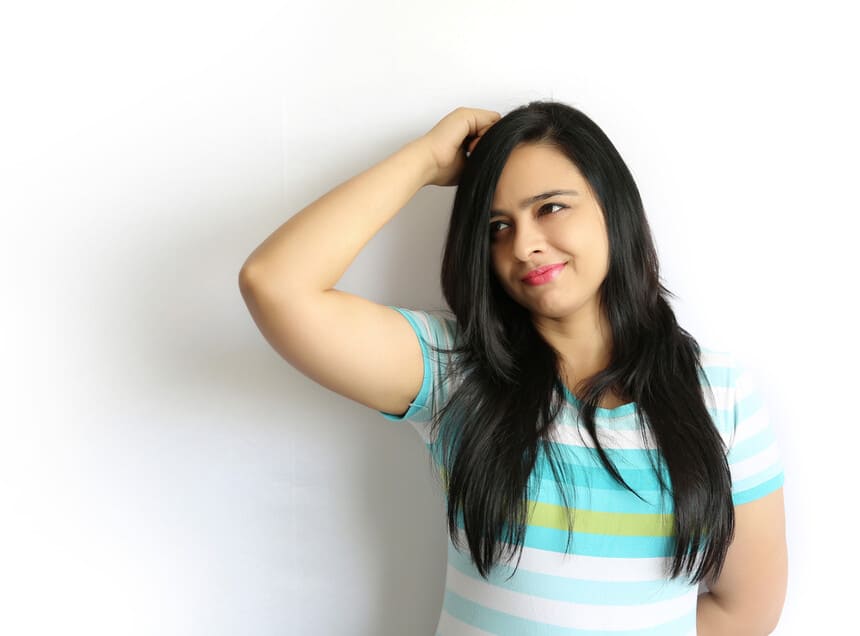 A New Environment Brings A Lot Of Challenges
Wrong Choice Of Course
In another, more dramatic case, Nutan (name changed), who had secured a medical seat in a government college left almost overnight. It started with her feeling completely nauseous when she went to enroll in the course and take admission to the institute. The college campus, atmosphere, the crowd, nothing appealed to her or helped her stay. It suddenly dawned on her that she never wanted to become a doctor. She just wanted to prove to the world that she could clear the NEET entrance!
Her cousins had mocked and challenged her a few years back and she took it upon herself to prove to the world that she could clear the competitive entrance exam. Within a few days of attending classes, she realised what a grave mistake. In her heart, she never wanted to be a doctor. She loved Biology but did not like medicine. She flew back to Delhi where her parents lived in a daze, crying and totally unsure of what to do next.
In both cases, it took more than a year to bring the student back to a course they liked and wanted to study. The interim phase was stressful and uncertain for all in their family.
Also Read | Choosing Optional Subjects: 5 Things To Keep In Mind
Questions To Ask Yourself
There are times when dropping out may be a viable option provided you think through some critical questions as suggested below.
Q.1 Why Do I Want To Drop Out?
Knowing the exact reason(s) you are dropping out is a good way to start. You may want to keep a weekend or a day to note down your thoughts and even connect with your college counsellor if that seems helpful. The reasons for dropping out are broadly classified into academic, social, financial, or other personal reasons. While knowing the reason does not really lessen the implications, it does reduce the chances of you repeating the same mistake with another course or option. So, reflecting on this question and knowing your answer is critical.
Also Read | What Is The Right Time To Begin Career Planning For Students
Q.2 What Will I Do Post Dropping Out?
This question needs to be essentially addressed. To figure this out, you may need to speak with your professors, family, college counsellor, or even a career counsellor who can objectively evaluate your situation and options. Make sure you have a concrete plan to go to after you drop out of college. Your options may range from preparing for another entrance exam, internships, joining your family business, picking a few online courses in the interim, etc. Some students do take a drop year and travel, experience the world, and take time off. This is a viable option provided you have the financial backing and social support for it.
Q.3. Do I Have Any Financial Obligations To Fulfil?
Do consider if you have taken an education loan or other expenses that were for the course you are currently thinking of dropping. Weigh your options well so your finances and physical well-being are not hampered in the long run by your decision. If you had received scholarships or funding, this would be withdrawn when you drop out of the course. Understand the implications in terms of pending installments of any loans, cancellation of scholarships, the potential salary you may earn after graduation, etc. Try to make a spreadsheet with the calculations and do the maths. Do a cost-benefit analysis regarding expenses and financials and review the same before you drop out.
Q.4. When Is The Least Disruptive Time To Drop Out?
If you are towards the end of a year or semester when you feel the need to drop out, try to complete the requirements of the semester so you have that checked off. If you choose to re-join later or if your university transfers credits, this will be easier on you and save you time, effort, and money.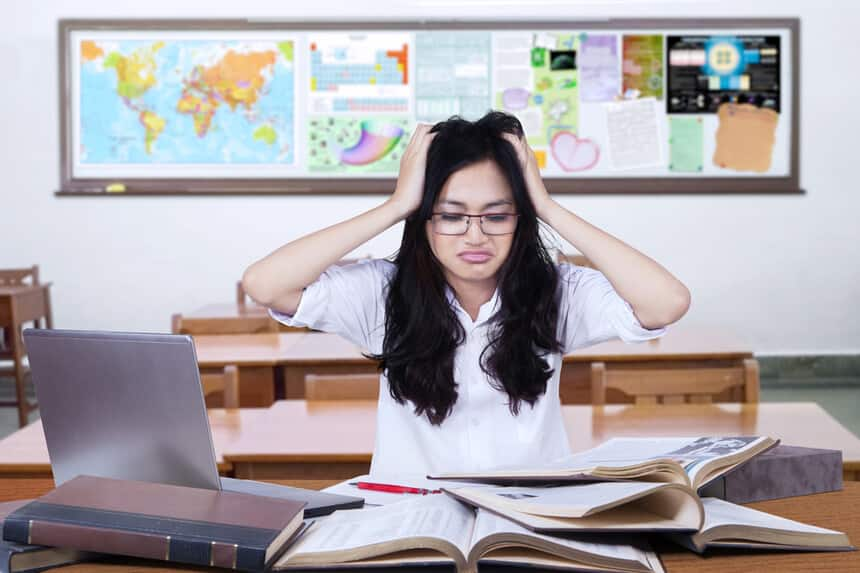 Try To Complete The Requirements Of The Semester First If You Choose To Drop Out
Q.5. Am I Trying To Escape Any Realities?
This is one of the most difficult questions for you to answer. Nayana found herself totally out of her comfort zone when she took admission to a foreign university for a bachelor's in business programme. She was just not used to managing her time, submissions, laundry, food, and living in a hostel. Within two months of the course commencing, she cried to her parents and flew back home dropping out of the degree. Her roommate, Sushma, on the other hand, chose to stay back and learn how to live by herself and independently. She decided to stick through it even though she came from an affluent family who could afford many luxuries. So genuinely ask yourself if you have tried long enough and hard enough. To gain independence and self-reliance, you do need to go through a process and some life learnings.
Also Read | Careers Trends Of The 21st Century You Should Know
Q.6. Are You At Mental Or Physical Risk?
Adit (name changed) would call home every day and threaten his parents of returning home from the hostel. He complained of bullying and harassment by his seniors and even peers. A major geographical distance existed between Adit's hometown and the place where his college was situated. Somehow, his accent, lifestyle and even communication skills became a joke in class and his batchmates would often tease him. Sometimes, the bullying got out of hand and after a few months, Adit returned home feeling traumatised. Soon after he returned, he reached out to a mental health counsellor and worked to heal himself. A year later, he joined the same course closer to his city. He is thriving in the course; it was the toxic university atmosphere that forced him to quit. In such cases, it is important to escalate the problem to the administrators, and if they don't heed it is probably beneficial to drop out as soon as possible.
To summarise, whether you choose to drop out of college or not is a complex question. It will depend on your context and individual factors and challenges. If you are faced with challenges in study hours, workload, timings, cultural challenges, etc. try to give yourself time to adjust. Be patient with yourself, it is a critical phase of your life, and you need to respect your journey.
However, if you do feel inclined to drop out, remember that it is a phase and with careful and consistent effort you will be able to qualify for a different course, role, or job. Keep the faith and ask yourself the hard questions.
Also Read | Know Yourself, Communicate: Tips For Choosing A Career Different From The Family Norm
Srividya is a Career & Life Coach who works with teens, adults, and returning professionals to help them find joy and alignment in their careers and lives. After working for over two decades, she founded LifeVidya in 2019 and has worked with hundreds of students, professionals, and women. She can be reached at www.lifevidya.in.