10 Best Online Courses How Content Writing Can Help Entrepreneurs ?
The term 'Entrepreneur' is not confined to starting up a business with a unique idea. It covers all the dimensions of a business. From its setup to its promotion and creating a brand image, entrepreneurs need to work on every section. Many entrepreneurs tend to underestimate the value of content in their startup. But they should know that well-composed and engaging content is the backbone of any business. No matter how great your company and its services are, you need to connect to the target audience via content. An appealing content not only helps them to connect to new potential users but also may help in converting them into loyal clients.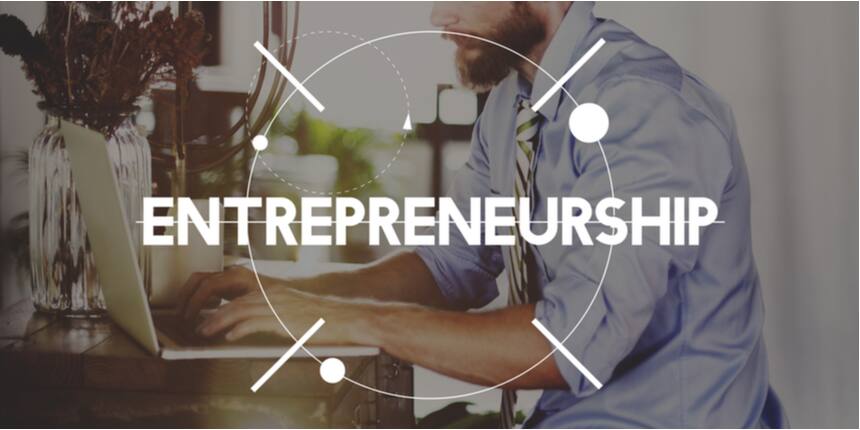 If you are an entrepreneur, then you should definitely work on creating engaging content to optimize their online presence. You should know how to generate high-quality content to raise the standards of the company in the market. You should develop a content marketing strategy and work accordingly.
For this to work, you can either hire a content writer or try writing the content on your own. When it comes to the latter strategy, you may try for a content writing certificate course to master the skills of content writing. But content for a startup is like its mirror and no one else can reflect the efficiency of the startup better than you, the entrepreneur. Hence you should take a content writing course for entrepreneurship and not something in general. So this article can help those of you in need of guidance. Initially, you should try your hands on content writing and later hand it over to someone once you create your aura in the digital world. Here is a list of some of the best online Content Writing courses for Entrepreneurs that can help you hone your writing and marketing skills.
View more- Explore Online Courses and Certifications
Also Read - Content Writing Certification Courses
Free Writing Courses and Classes Online on Skillshare
If you want to kick start your career into writing, this is the best course to take up. First in our list is this free content writing online course on Skillshare. Skillshare is an online learning website that offers a wide range of online certification courses.
This course covers almost all the genres of writing including fiction, non-fiction, journaling, etc. It teaches you the fundamentals of building a successful writing habit and expressing yourself creatively through the structure of words. It also gives insights into the fundamentals of storytelling. Without any second thought, you should grab a seat in this free certificate course in content writing.
Key Features
This creative course teaches you to create spellbinding stories with great characters.

The lectures are kept short to make the lesson fun and interactive. The concepts taught are to the point.

You learn to explore your thoughts and shape them into words with a bunch of writing tips from experts.
Ninja Writing: The Four Levels of Writing Mastery on Udemy
You can completely rely on Udemy for some of the best online content writing courses for entrepreneurs. They have a wide array of online courses on content writing that covers all the essential elements of the art.
As the course name says, it helps you to excel in the four levels of writing that includes narrative, words, sentences, and paragraphs. It starts with teaching the functional units of writing and ends by making you a skilled writer. This course helps you to master the art of writing by creating compelling content.
This course has a lot more to offer. Apart from teaching basics, it gets you into the core of writing and teaches you to create blogs, marketing copies, and much more. You can enroll if you want to do an article writing course.
Key Features
This content writing course is well-explained covering every topic related to content creation.

You even get practical assignments to test your ability and implement taught lessons in your writing.

The available lectures are downloadable and can be viewed anytime.

You do not need any prior qualifications or experience to learn content writing via this course. You just need to be passionate about writing and the rest will be taught by this course.
Writing with Flair: How to Become an Exceptional Writer on Udemy
If you are looking for a content writing course for entrepreneurship to enhance your ability as an effective writer, then look no further. A writer should have the ability to communicate his thoughts to his audience without creating any mess of words. This course helps you to develop this ability. It teaches you to write in simple and clear words without using complex or complicated words. This simplicity adds to the quality of the content. At the end of this popular course, you will become a versatile, professional, and exceptional writer.
Key Features
It teaches you to produce error-free content.

You learn to write professional blogs, ad copies, essays, or long stories.
Content Strategy for Professionals Specialization by Northwestern University on Coursera
As the name suggests, this is one of the best online content writing courses for entrepreneurs designed specifically for professionals who are unable to reach their target audience. It is a specialization course offered by Northwestern University on Coursera. It deals with the strategies of curating content that attracts the target market. This online certification course teaches the efficient use of tools and techniques with an amalgamation of your knowledge to create an engaging post.
It will teach you to make a better connection with your audience by developing content that focuses on their life aspects.
Key Features
This course is perfect for those who want to learn the tactics of creating a unique brand image or improve brand awareness.

You will learn to curate content for different digital platforms and reach a wider audience using efficient content marketing tricks.

You will learn to get traffic or engagement by creating viral content or by implementing storytelling methods.

Read Also: Coursera Courses & Certifications 2021
Free Content Writing Courses and Classes Online on LinkedIn Learning
These classes are catered for for new writers who are learning to write blogs and create web content. These classes consist of 29 courses in all. You can pick any one course that fits your needs and start experiencing a new phase of content writing.
The entire course is well-organized. This online content writing training is categorized into demonstrations of the skills taught along with the assignments and the package can be accessed for free in the first month of enrollment.
Key Features
You get to learn from the experiences shared by instructors, their advice, and their instructions.

Apart from learning, you get a ton of opportunities to show your expertise by working on concept-based exercises.

You can view the lessons in offline mode as well with the 'view offline' option.
Copywriting Secrets- How to write copy that sells on Udemy
When you look for best online content writing courses for entrepreneurs, your criteria should include the essential skill of crafting astounding copies. And that criteria would lead you to this course! If you want to learn the art of crafting copies that sell, then this is the right content writing certificate course for you. This wonderful course on Udemy teaches you to write a perfect copy. You will learn the ability to pen down your emotions which resembles speaking to your audience. The course helps you to learn the balance of your emotions and how to use them in your work. This course is created by Len Smith who has 20 years of experience in copywriting and is quite popular among students in teaching them the tactics to excel B2B communications via copywriting. Overall, this course has all the qualities to give a good start to your writing career.
Key Features
With this fast, clear, and effective course, you get to discover and structure your ideas into copies that sell. You will learn the art of writing White Papers and get paid for your hard work.

You will learn to write press copies that get published.
Writing Tools & Hacks: Copywriting/ Blogging/ Content Writing on Udemy
This content writing online course counts as one of the best digital content writing courses available online. These content writing classes teach you how to conduct research and bring out-of-the-box ideas. It also helps you to learn the techniques of creating attractive headlines and engaging articles, marketing copies, etc.
Justifying its name, this article writing course offers you a list of tools, software, and other hacks on the Internet to write error-free articles. Once you complete the course, you will be able to strategize your content and shape your ideas accordingly.
Key Features
It helps you to understand the nuances of several writing tools and hacks available on the Internet.

This course teaches you to brainstorm new ideas, organize them, and create unique content with the use of effective tools and hacks.

It offers more than thirty downloadable courses.
Complete Web Content Writing Masterclass on Udemy
You might be looking for a one stop content writing course for entrepreneurship where you can learn everything about web content writing. This course teaches you how to set your foot firmly in the market by effective blogging. This course helps you to learn different aspects of creating web content. You will become an expert in writing SEO-friendly blogs, social media posts, e-commerce product copies, and attract huge organic traffic. Since web content also includes digital marketing, this course helps you to understand the algorithms of search engines.
Key Features
You get to learn basic as well as advanced techniques of web content creation.

It teaches you keyword research for SEO-friendly blogs and competitor analysis to rank your website higher in the search engines.
Creative Writing by Margaret Atwood on Master Class
What is one of the best online content writing courses for entrepreneurs? Perhaps designed by an award winning author? Then pinch yourself twice and blink thrice! This is real! This course is created by the one and only Margaret Atwood. For the unknown, Margaret is one of the top writers in the world and who would even think of missing a chance to get guided by her.
This online content writing training compiles the basics of content writing, creating an engaging plot, and helps you to overcome the fear of expressing via words. Without any doubt, you should take this course if you want to boost your confidence and raise your imagination power. Pushing yourself beyond the boundaries will not only help you to create amazing content but will enhance your personality.
Key Features
This course allows you to learn content writing online by one of the most excellent writers in the world.

Very few courses teach you how to handle writer's block. This content writing certification hits at the right spot and teaches you the tactics to tackle the writer's block.

It provides a downloadable workbook that includes study material, additional notes, and assignments.
Creative Writing Certification Course by Wesleyan on Coursera
This is one of the best online content writing courses for entrepreneurs when it comes to creative writing.It works on your overall development of writing skills and helps you to conquer the basics of short story writing, memoir writing, and long-form content. Additionally, it helps you to understand the basic technicalities of writing an appealing story in a unique style. Once you are done with the course, you will find a better and professional writer in you who can create top-notch content without any grammatical mistakes or plagiarism.
Key Features
The course is divided into four parts and the parts can be studied in any convenient way irrespective of its order.

It makes you perfect in writing an 8-15 pages long story in a different style with a unique plot and description.

The concepts are explained clearly making it suitable for newbies to enroll themselves without any hesitation.
Conclusion
Overall, content writing training is very important for a business as it covers a wide range from the organization's story to writing SEO-friendly blogs, to making killer headlines or writing social media posts. So these are some of the best online content writing courses for entrepreneurs that will be worth your time, money and effort. But all the content writing training can help you only if you are serious about it. If you are extremely passionate about writing and want to improve your writing skills, you should definitely enroll yourself in any of the courses mentioned above. This will enhance your writing ability and make you a master of words.
Also Read - Copywriter
Also Read - Content writer
Explore Popular Online Certification Courses
Frequently Asked Question (FAQs) - 10 Best Online Courses How Content Writing Can Help Entrepreneurs ?
Question: Can I take any of these courses if I have not done graduation yet?
Answer:
Yes, you can take any content writing certificate course mentioned here without any prerequisites.
Question: Is there any age limit to enroll in these courses?
Answer:
No, not at all. You can take up any of these courses at any age.
Question: Can online content writing courses help engineers?
Answer:
Yes, for sure. Engineers can enroll in a technical writing course and become a technical writer.
Question: Will I get a certificate after completing any course?
Answer:
Yes, of course. Every enrolled student gets a course completion certificate after they complete the assigned assessments.
Question: Can I mention these courses in my resume?
Answer:
Yes, you can mention such courses in your resume. This will give a push to many job opportunities.
Question: What type of jobs can I apply for after completing this content writing training?
Answer:
If you are a fresher, you can give direction to your career by working as a copywriter, web content developer, blogger, or even freelancer. You can also write to publish your own book or novel.
Question: Are all the courses free of cost?
Answer:
No, some of the courses may charge you a decent amount. Like Coursera offers free courses without a certificate but for a certificate, you will have to buy the course.
Question: How can I clear my doubts in this online content writing training?
Answer:
Many instructors ask their students to email their doubts. Moreover, you can ask your doubts in the live sessions. The process of asking doubts may vary from one course to another.
Question: Will blogging help search engine optimization (SEO)?
Answer:
A big yes. Whatever content you curate, it has plenty of chances to get ranked in search engines according to the targeted keywords. Thus, consistency is the key. Create more and more blogs and get a wider reach to them.
Question: How much money can I make as a freelancer?
Answer:
Well, this completely depends on your writing potential and the quality of content you give to your clients.
Content Writing Updates and Articles