Which 10 tools do you need as a Product Manager?
A professional role that is responsible for the development of products and to set a business strategy behind its product for guiding the success and maintaining the uniqueness in their products by very closely noticing the competitors are some of the best product management practices that a product manager performs on a daily basis. online courses and certifications High level focus, stakeholder management, and product success are some of the traits product manager's should have. Depending on how complex a product is, a product manager should know how to break up the construction, management and oversight to their project managers.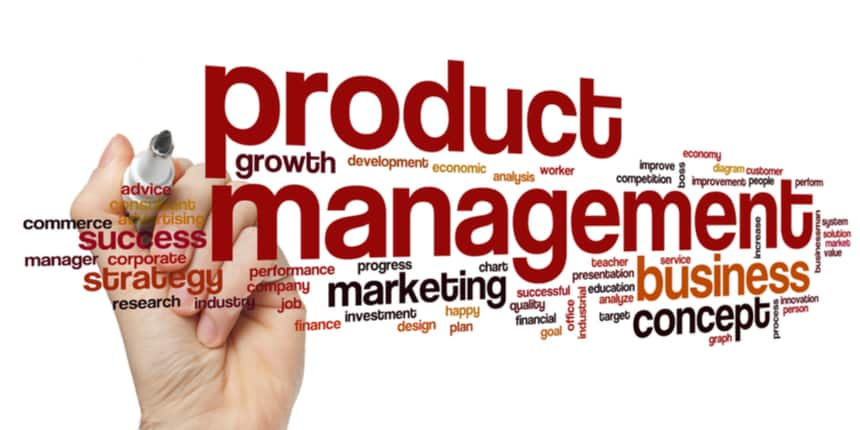 Today's world is definitely the age of product management as it is a time of extraordinary challenge as well as extraordinary opportunities which quite fits into what Product Managers do. According to a 2019 survey, LinkedIn claims Product Management as one of the most promising jobs as it saw a surge of 29% year by year in increase of its demand. With the rapid growth in job opportunities in the best companies like Amazon, Facebook and Google who need the best product managers for E-commerce. The BBC reports states that tech firms are growing at high speed because of the increase in their services because of the pandemic, Amazon saw a 40% higher sales rise in the past three months.
There are various online as well as offline project manager courses which can help you get started with the field of product management as a complete beginner or intermediate learner and also make you acquainted with the best tools for Product Manager.
Udemy, Coursera, edX, 280group, upGrad are some of the online platforms which provide the best online project manager courses in the market today which lets you be acquainted with the best tools for Product Manager. Product Management Course by Product School, Brand And Product Manager Certification Course By Coursera, Digital Product Management by edX and Boston University, Indian Institute of Management, Bangalore, Indian School of Business, Hyderabad are some of the best providers of project management certification courses which lets you know the best tools for Product Manager.
280group, on the other hand, provides hands-on practical and useful Product Management Training Courses from beginner to advanced skilled level in Twelve-2 hour sessions for 35-40days with AIPMM Certified Product Manager Certification Exam and also make the candidates have a basic idea about the best tools for Product Manager.
To become a product manager and know what are the here are the top 10 best tools for Product Manager:
Related articles link,
Prototyping:
One of the best tools for a Product Manager, this tool helps in translating your product vision into something real and makes your product creation faster and effective. There is a high level of increased importance of user design and customer journey which is smooth, which is also rapidly increasing with technologies like MoSCoW to make delivery as smooth as possible.
Proto.io, Adobe XD, InVision, Sketch are some of the prototyping tools.
Udemy provides one of the best prototyping courses such as Adobe XD UI/UX Design, prototype and handoff from Scratch of 3.5hours on-demand videos, 52lectures, full-lifetime access and a certificate of completion of all levels at Rs. 420.
Also read - Top 25 courses on Product Management offered by Coursera
Roadmapping
The fundamental product management exercise is roadmapping. It's a plan of action which guides the product managers to communicate the vision, priorities and the direction of their product with the product teams. The different types of product roadmaps are Market and Strategy, Technology, Platform and Product and Visionary.
Pragmatic Institute's Product Management Certification provides in person as well as an online option for its Certification Course. The online course has 5 modules covered in 7hours. The cost of the virtual live class is $1195.
Prioritising
There are multiple project manager courses online which can be counted as the best Product Management certification and are known to acquaint learners with the benefits and long-term implications of prioritizing feedback from team members and clients.
if they know how to have a positive as well as negative vision i.e. to drop the things that don't work and to pick up things quickly which actually works. Companies like Google will hire you confidently if you have this skill which will help them save a lot of money and time.
Airfocus, Craft, Trello, Productific, Hyger, GridRank, Feature Upvote are some of the product manager tools which really help the product management team to choose between lines of action.
Also read - 12 top courses on Udemy to help learn Product management
Learning software tools like Asana
The widely preferred product management tool comes along with many features , crucial for Product Managers and his team. It's free version provides features for approximately 15 people.
Read more - 20+ UI Design Courses on Coursera for Product Designers
Trello
It is the most widely used Product Management tool because of its accessibility. This project management software needs no download and can be accessed directly online on any devices, laptops, phone, android, iPhone.
The project management software offers simple interfaces which can be used with tables and maps.
You can modify each table as you want, because tables are the basic formats provided by Trello for Management and Planning.
Atlassian Jira
The very large and powerful tool has been successfully operating in the Market for about 15 years because if it's experience and extensive functionality it is used by top notch companies like PepsiCo, CERN, LG, Thales and Electronic Arts.
To be well aware of this tool is definitely a basic requirement for being hired as a Product Manager. The tool is suitable for teams who use the Scrum and Kanban methodologies and is preferred highly by the developers as it actually helps them to see the processes of the project at the required scale.
ProductBoard
The powerful platform allows you to structure the results of qualitative research by bringing together materials to create much more efficient product management decisions.
The platform helps your team to bring themselves back on track when they have lost their focus. The ideal project management software really helps in knowing and finding the patterns in human behaviour and for prioritizing the most popular product features to the customers. At the end of the day, your product should outshine and that's what the project management software helps product managers with.
Zoho Project
The software is handled remotely by internet browsing but you need to be it's subscriber in order to use it's most powerful features as it is a paid service.
It helps the business to do its task planning, follow-ups and interaction within the teams. By developing the Gantt charts, it regularly updates the company's statistics. It also helps with the advantage of exchange of 'comment' on shared documents.
Read more - 15 Effective Tools to Create an Amazing Product
Basecamp
An all-round solution for big and small organizations when the product manager tools are concerned. More than 8 million projects are being handled by the platform making it the best Management Tool in the market.
It is highly efficient because of its quality of providing and doing all the tasks which are related to the organizational projects.
It also offers an application for IOs as well as for Android users. However Basecamp provides only 30day free trial so you have to pay for the all in one software sooner or later.
Wrike
Wrike is one of the most powerful product manager tools for product management as it had end number of features to actually lighten the burden of product management
After following the registration, one can use it for free. However this version allows only 5 users. The software is basically for team leaders and works exclusively on Clouds with this management tool it can really help to allocate as well as save time. The tool proposes to structure the task important for the activity development with the help of an interactive calendar.
Wrike interfaces are completely collaborative and the subscribed internal team can go through and also comment on the data as well.
Top Courses provided for Product Management courses online:
Udemy Course provides project manager courses online like,
Become the Product Manager| Learn the Skills And Get The Job.
SUch project manager courses online include 13 hour on-demand videos, 25 articles and more than 250 downloadable resources with a Certification of Completion. The project manager certification course retails for Rs. 720 as of now after discounts.
From the list of the things that you will learn some are,
Understanding the varying role of Product Managers according to the size of the company.
Understand how to get to the roots of customer's pain points regarding the product.
Learn how to use the Tools of Product Management.
Understand the difference between the two popular Agile Frames: Scrum and Kanban.
Become a Product Marketing Manager| Product Management
The project manager certification course includes 6 hour on demand videos with full-lifetime access on mobile and TV along with 9 articles, 13 sections, 214 lectures and a Certificate of Completion.
The course learning will make you learn how to potentially get hired as a Product Marketing Manager, how to launch a new product, how to work on product promotion and product management.
The project manager certification course includes 6 sections, 54 downloadable resources, 67 lectures of 5 hours total length and a certificate of completion.
The course is appropriate for the individuals who want to learn the rationale behind how they can become a more strategic product manager with much greater impact on their company and its product.
You will learn the best practices of the Product Management work by spanning market intelligence, strategy, lifecycle management and many more.
By the end of this course, you will get the certificate and you can land yourself in big companies.
280 Groups provide Product Management Training Courses.
The course includes,

Core Product Manager and Product Marketing Manager Skills

Full Product Lifecycle

Optimal Product Process
The course format is in Live Online Training with Live Training Retention Program. The price is $2995.
It provides you with Certification. They have aipmm certified product manager certified exam.
Also Read
Conclusion
To conclude, Product Management is about understanding the expectations and wants of the customer with a challenging and immensely coveted demand in the present job market.
The Product which is launching in the market needs to meet the wants and needs of the consumers and should meet the expectations of the consumer. The truth is Product Managers are really sought out for.
Product Management (PM) has emerged as one of the most pivotal elements as a core strategy of business and also helps in pertaining the product and service's management offered by a company.
The entire concept of the product management follows the lifecycle of the product i.e. from the ideation to everything associated with marketing, campaigns even till the delivery of the product.
Product Manager Online Courses provide an opportunity to become a successful manager. The courses are both free and paid depending on the criteria. The Certification is provided at the end of the course which is highly valuable for your CV and resume to get hired in top companies.
Google, Facebook, Myntra, Microsoft are some of the many successful companies whose gate of jobs will be opened for you if you follow the requirements of Product Managers through different available Product Management Training Courses.
Product managers are expected to possess marketing expertise as well as proficiency in dealing with the latest technical tools and platforms because of the ever-growing technological age. In the coming decade, Product Management will evolve drastically in the field and will provide room for jobs and opportunities to many aspirants.
Explore Popular Platforms Certification Courses
Frequently Asked Question (FAQs) - Which 10 tools do you need as a Product Manager?
Question: Can a Product Manager become the CEO of a company?
Answer:
Yes as a Product Manager can become the Face Of A Product that's why they don't give big public statements about the company nor do they answer directly to the critical member's of the company.
Many Product Managers have become CEOs of multinational corporations in the past.
Question: What do you need to become a good Product Manager?
Answer:
Get product experience and work on more than 3 products.
You can create a digital brand by creating an online product portfolio and updating your resume.
Question: Is being a Product Manager a good choice in the market today?
Answer:
Product Manager roles are increasingly becoming one of the most coveted positions with high salaries and good paycheck.
Question: How much is a Product Management course good for a career?
Answer:
Although the average product manager salary in India is around 16 lakhs, it can go up to 30 lakhs per year with experience and added skills. Even the starting pay is quite high for this role. You can expect to earn somewhere around 7-8 lakhs per year when starting out.
Question: What is the salary of a Product Manager?
Answer:
The average salary of a Product Manager in India is approximately Rs. 1,669,290. The factors affecting the Product Manager salary in India is job role, skillset, experiences etc.
Product Management Updates and Articles
Questions related to Product Management
Showing 16 out of 16 Questions