Indian Institute of Management Kozhikode
Quick Facts
Average Salary in Management and Business Administration
17.80 Lakhs
Estd. Year: 1996
Type of Institute: Institute of National Importance
Campus Size: 113 Acres
Total Faculty: 75
Total Students Enrollment: 1158
Interested in this University?
Universities
Score
Rating
155.71
AAAA
MBA
Careers360
NIRF
Rank
Score
Rank

6th

361.78

6th
Disclaimer: Careers360 Ranking/Rating is done separately for government and private colleges but NIRF ranks both together. To refer the ranking methodology
click here
Placements
Management and Business Administration (P.G.D.M)
Highest Package
3.85 Lakhs
Average Package
17.80 Lakhs
Lowest Package
6.75 Lakhs
Highest Global Package
52.10 Lakhs
Management and Business Administration (P.G.P)
Median Package
17.65 Lakhs
Management and Business Administration (M.B.A)
Average Package
17.10 Lakhs
Disclaimer: Placements showed above are cumulative of all the UG and PG courses in a stream as on years 2016, 2017, 2018 respectively.
Questions related to IIMK
Notable Alumni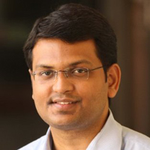 Rajesh kumar B
Founder Director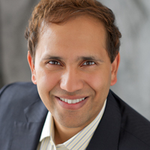 Vinay Chandra
Director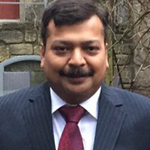 Ankur Gupta
Chief General Manager - Quality Assurance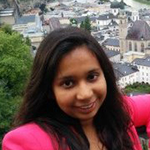 Mrinalini Dwivedi
Deputy Manager HR
Ravi Gandhi
Chief Regulatory Officer
Abhishek Srivastava
Founder & CEO
General Information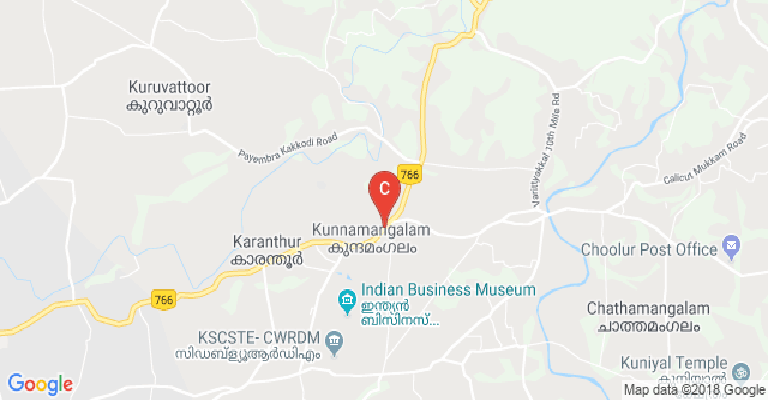 Address:
Indian Institute of Management, IIMK Campus, PO Kozhikode, Kerala, India - 673570
About College:
The Indian Institute of Management in Kozhikode was one of the original six, set-up in 1996. Over time, it has established its reputation as one of the best management institutes in the country. Initially, it was located within the premises of the NIT (National Institute of Technology) in the same city as a temporary home before moving out to its present hilltop location in 2003. It was inaugurated by the then President of India, Dr Abdul Kalam and the then state Chief Minister Mr A.K. Anthony. The design was done by famous architect Joseph Stein. The land area covers over a 100-acres overlooking the majestic Western Ghats. Rainwater harvesting is religious practised over here. The courses on offer here are the flagship 2-year PGP, EPGP for working professionals, doctoral and several short-term training programmes. The executive management programme can also be pursued from IIM-K's Kochi campus which was established in 2012. The institute's top leadership is one of the biggest strengths of IIM-K. It has people drawn from industry, academia and government.
Like the other IIMs, Kozhikode to places a strong emphasis on international collaborations. But this one is particularly renowned for its MoU signed with the Yale University. As part of the Singh-Obama initiative, Yale opened a Center of Excellence for Academic Leadership within the premises of IIM-K. Some of the other significant institutes tied up with include Leeds University Business School, University of Queensland, Rouen Business School, Rheims Management School, Cyprus International Institute of Management, Leipzig Graduate School of Management, BEM- Bordeaux Management School, Bocconi University in Italy, Jonkoping International Business School in Sweden and Copenhagen Business School. Sourcing such ties get easier due to IIM-K's massive reputation in the research area. A lot of projects are generated via the Small Grant Research Project. The IIM-K Journal is quite well-known among management education circles. Plus, several research newsletters are published. There is even a research blog to keep people updated. All this and a lot more contributed towards the IIM- Kozhikode's ranks to swell up. It procured 6th tank in the management category at the NIRF (National Institutional Rankings Framework) which is a government body. Several national-level publications such as Business Today and Outlook have likewise placed IIM-K in the top ten.
The Indian Institute of Management in Kozhikode was earlier, like several of the other IIMs notorious for its relative low levels of diversity among the student pool. The majority were male, engineers with work experience. That is why the government has introduced diversity norms to ensure there is better representation among women, freshers and those from diverse career paths such as commerce, management, law, medical, the general sciences, the social sciences and humanities. Another major development that the IIMs including Kozhikode have been part of has been the passing of the IIM Bill, 2017. This has allowed greater levels of autonomy to the institutes, with greater freedom from government interference. In addition, IIMs are now able to award MBA degrees and not the Post Graduate Programme in Management (PGPM) as was earlier the case. IIM-K has been one of the strongest adherents of the diversity formula. About 40% of the students here, known as Komrades, are women.
The institute is like the other top IIMs renowned for its excellent placements track record. Top recruiters from different fields regularly visit the institute and pick up students en masse. And that is why getting a seat here is considered tougher than a place at some of the better-known colleges worldwide. Unless one gets in the top few percentiles of the CAT exam, there are few chances of receiving a call. In addition, sectional scores and past records are also scrutinized. Post the shortlisting based on CAT, there is the equally rigorous WAT-PI process. Like several of the other IIMs, Kozhikode to has given up on the GD (Group Discussion) section and replaced with the WAT (Written Ability Test). This is because managers of the future need to hone their writing skills while the GD was not providing ample scope to judge from a crowd. Due to such rigorous selection procedure, IIM-K has seen several top business leaders pass through its gates. Several top players in business, politics, government, literature, social work and academics have emerged out of here.
There is a vibrant student life on campus at the Indian Institute of Management in Kozhikode. The Students' Council is popularly known as the S-Con. The annual management fest is an ode to the geography of the land, titled Backwaters. IIM-K also organizes an inter-college cultural meet called Echoes and E-Summit, which is a meet for entrepreneurs. Other on-campus events held include Roobaroo, Nostalgia and Sangam. In collaboration with the Indian Institute of Management in Bengaluru, IIM-K organizes a sports meet called Sangram. Interest groups are also encouraged for separate hobbies such as photography, sports, music, dance and theatre as well as for academic fields like finance and marketing. There is even an on-campus functioning radio network.
Other Popular Universities in Kerala