19 Advanced Skills Required for a Finance Manager and How to Attain Them
In today's fast-evolving workplaces, success of a business with stable finances is not a layman's job. Hence, both the public and private sectors employ financial managers for getting professional advice. Apart from a Finance Manager Degree, Financial Managers also hold a powerful position to have a direct impact on the performance of a company, making it one of the most important skills required for financial manager. When it comes to salaries, a Financial Manager with 1-4 years of experience can earn an average of INR 755,459 while it can go up to INR 1,078,972 with time and experience. Also, by 2028, the jobs of financial managers are expected to grow by 16%. Individuals possessing skills required for financial manager witness a spike in their demand which speaks volume about the importance of financial managers.
Also read -
List of Certification Courses
Free Finance Courses & Certifications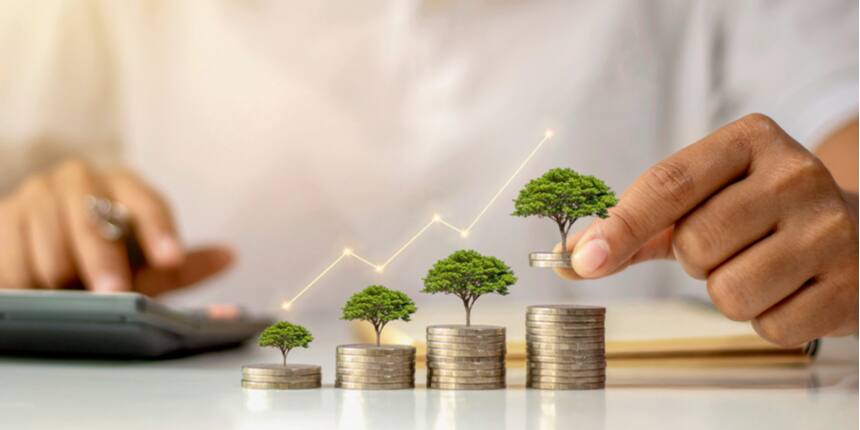 19 Advanced Skills Required For Finance Managers
The skills required for financial manager alone cannot allow a financial manager to understand the final impact of the decisions they make. To ensure that the resources of the firm do not go in vain, following are the Financial Management Courses and all the soft skills, hard skills as well as financial management related skills that can make you a perfect candidate for the job.
Explore Finance Courses & Certifications by Top Providers

1. The Basic Financial Statements
Making financial statements is the basic job of a financial manager and the most basic skills required for financial manager. The statements are prepared for the external users with relevant information. However, doing it right requires well-honed hard skills. A financial manager should be well-versed with the structure and content of the basic financial statements. One can go for the online Financial Management certification course "Understanding Financial Statements: Company Position" on Class Central for free.
The course can provide you with the understanding of financial statements, their assessment, comprehension, and the basic terminology that a finance-personnel should have a command on, to be called a professional finance manager.
Also read - Certified Financial Management Professional by Vskills
Cash Versus Accrual Accounting
Making business transactions is the job of financial managers of the firm and they can do this job in two different ways. They are cash basis accounting method and accrual basis accounting. Mostly, the medium and large sized organizations go for accrual accounting. However, for a financial manager, the knowledge about both the methods is crucial for the job.
Also, understanding the difference between the two methods has vital importance in managing cash flow, receivable due from clients, obligations towards the vendors and other jobs of the sort. This comes under the hard skills or financial management specific skills required for financial manager. For honing, you can go for the "Cash vs Accrual Accounting" financial management course online on Coursera.
Also read - Financial Services Universities in India
Budget Preparation
Preparing a departmental budget is also the job of financial managers. There is a requirement of hard skills to keep quantification of required resources for achieving the goal of next fiscal year. By honing the skills of budget preparation, you can satisfy the demands of leaders, investors and top management. An effective and efficient job at preparation of budget enhances the efficiency of usage of various resources by the organization.
The finance manager ties the departmental spending with strategies, objectives and action plans with the strategic plan of the company. You can go for an online training course named "Budget Preparation, Allocation and Cost control" on Glomacs, which is one of the best accounting and financial management courses making you excel at skills required for financial manager.
Also read -
Executive Development Program in Advanced Financial Management by XLRI-Xavier School of Management, Jamshedpur via Talentedge
Variance Analysis
Against any forecast or budget, variances are analyzed by the finance managers. Such skills for finance manager includes examining all the favorable as well as non-favorable variances in the business. Also, it is important for the managers to be able to relate the variances with the happenings in the workplace of the department they work for, during the accounting period.
There are many technical decisions involved in this job that you can learn by some of the best finance manager courses present online. Including or eliminating a variance from quarter or fiscal year, deciding between one-time and recurrent variance, and many other things require the final call of Finance Managers. In order to do this part right, you can hone these technical skills at Udemy by enrolling in the course named "Flexible Budgets, Standard Costs & Variance Analysis".
Also read - Executive Certificate Programme in Digital Finance by IIM Raipur via Talentedge
Financial Analysis of Capital Invested
The financial managers also do the job of presenting and defending the capital investments and designing strategic initiatives to improve the financial as well as operational performance of the organization. For any project to be approved, a financial evaluation is mandatory and acts like the entry pass for it. However, it is a task worth a lot of responsibility.
One faulty financial analysis can cost companies millions in failed projects. There are a lot of skills for finance manager required for this part of the job like concept of ROI, net present value or NPV, IRR or internal rate or return and other terminologies. One can enroll in a financial management certificate program named "Making Capital Investment Decisions" on eCornell.
Read more: Career as Financial Analyst
Financial Reporting
One of the most important skills for finance manager is Financial Reporting skills. This skill is getting high in demand with the growing areas like super-forecasting. Yet, finding a potential candidate with strong financial reporting skills is a tough task today. Thus, one thing is clear.
A budding finance manager can hone this technical skill and then enjoy the competitive edge among others. A candidate, on completion of a financial management short course on financial reporting skills, can undoubtedly flaunt the portfolio in front of any interviewer. You can go for a financial reporting course on Coursera and hone the required skills.
Also read - 8 Online Certification in India for Finance Graduates
Management experience
It is not a mandatory finance manager skills and qualities that decides your faith as a finance manager in a firm or at a job interview. However, the management skills bode very well for the finance managers. Management experience is highly desirable for the candidates aspiring to become a finance manager by hiring employers.
Management skills would include managing a team, managing your tasks effectively and others of the like. Highlighting prior experiences of managing teams during the career is also great for your portfolio in the field of Finance Management. The course named "Project Management Professional" on Udemy can hone the desired skill.
Also read - 35+ Courses on Corporate Finance to Opt for on LinkedIn Learning
Commercial acumen
Out of the best finance certification courses, commercial acumen courses stand as a crucial one. The reason being, the importance of understanding the relationship that the fiscal behavior of the company and the marketplace demands with each other. For aspiring finance managers, knowledge of commercial acumen gives an edge over the other candidates. An interest in the trends shaping industries and exercising commercial acumen. You can go for the "Business Acumen Online Certification Course" on Courses for Success.
Capacity for innovation
Finance and accounting is usually associated with the systems and routines. Yet, innovation has a major card to play in finance management. Productivity and time management require innovation. Creating a data-collection method to streamline the tasks by using innovation can bode well for candidates.
Be it streamlining the productivity or bringing accuracy in work, the soft skill of innovation always stands out. Looking at the same problem with fresh and innovative minds can do wonders in every single field. The online course named "Innovation Skill for The Future" on innovation training can be taken up for the same.
Also read: Career as Financial Planner
Good communication skills
Good communication and people skills are those finance manager skills and qualities which are the necessities in every workplace. When it comes to a finance manager, the soft skill of communication turns out to be very effective in dealing with the executives and fellow workers. The people working within and the clients outside, both require the skills to convey and explain the complex financial ideas.
These skills wind up making the complex situations very easy to understand and comprehend. Without ability to communicate effectively, persuading board members, clients, or even the hiring employer during an interview, require developed communication skills. You can go for the "Improving Communication Skills" course on Google Digital Garage.
Also read - Financial Services Degree Colleges in India
Self-motivation
Lack of motivation can leave a dent on the financial health of any individual. Keeping a track of expenses, investments, loans and other aspects during financial management can be tiring and even demotivating at times. Losses are faced by every organization every once in a while.
However, the responsibility is on the shoulders of the financial manager only. Thus, honing soft skills of self-motivation help in the long run. Course named "Motivation- Power Guide to Motivate yourself and others" on Alison can be taken up.
Commercial awareness
The key employability skill in the job market is commercial awareness. A candidate needs to show financial awareness to be a good fit for the job. Looking just at the website of the company you apply for is important but not enough unless coupled with in-depth research about the crisis it faced and possible solutions for a better future. You can go for "Commercial Awareness" on Open Edu which is a financial management short course.
Also read: Career as Financial Advisor
Teamwork
Every workplace today requires a team of professionals to work together. Managing preparation of balance sheet, day-to-day record, financial statements and other tasks cannot be micromanaged by a single person but team. However, when there is lack of team spirit, it becomes chaotic and unproductive. For end delivery to be optimal, honing the soft skill of teamwork is important. It creates a happy working environment. Go for the Teamwork Online course on Udemy.
Excellent Problem-solving
There are problems that arrive in every department, just like Finance. Working for an organization can be overwhelming. The individuals should deal with problems at work with a constructive attitude. Hence, good problem-solving soft skills are in-demand. The course of "Effective Problem-Solving and Decision-Making" on Coursera can be taken up.
Also read -
Professional Certificate Program in Applied Financial Risk Management by Indian Institute of Management Kozhikode via Talentedge
Analytical skills
The analytical skills are soft skills that make an individual able to identify the problems and find logical solutions to tackle them. The budget-making and bridging the gap between the expectations of the firm and the challenges require these soft skills. It also includes digging up important and relevant facts regarding the issue. You can enroll yourself into the "Critical Thinking Course" on Coursera.
Read more: 15+ Paid Courses for Finance Graduates
Technical skills
In Finance Management, the technical skills required in this field include computing abilities, financial marketing forecasting techniques, quantitative analysis and array of tasks to hone. There is a finance-specific course named "Technical skills CPD" course on CIMA that is one of the best finance certification courses online and helps one to get well-versed with technical skills required in the field.
Information Technology
The present time has increased the focus on automation and digitization for efficiency of work in all the fields. This is why, even the financial management hiring employers are inclined towards the financial professionals who have adequate IT skills to leverage the new system of finances. The candidates who can demonstrate the knowledge in predictive analysis, SAP accounting software Oracle, accounts payable automation and others get an edge. Finance certification courses like IT- Online Course on Lynda can be taken up.
Read more: Top 10 Companies Hiring MBA in Finance Graduates
Interpersonal Skills
Interpersonal skills are very important for individuals to work together in a team and resolve the financial problems together. The candidates who can oversee the tasks and have ability to work seamlessly with other people and departments are preferred by employers. You can enroll yourself into the course named "Interpersonal skills Course 2020" on ClassCentral.
Time management
Time is money. To be a world-class financial manager, you should be able to manage the finances of your firm and time of your own. Time management is a very crucial soft skill for all the professionals, no matter what the field. If you end up spending a lot of time on one task, you might not give your best for the others. You can enroll in the "Work Smarter, Not Harder" finance certification courses on Coursera for the same.
Also read -
What are Some Good Career Options after pursuing a Financial Management Course?
Investment Banking
One of the most prestigious career options in the finance industry is Investment Banking. The work includes financial remodeling and making calculated decisions. At entry level, a bachelor of financial management degree is required for a job.
Also Read: Career as Investment Banker
Corporate Finance
Those who love playing with numbers, can go for Corporate Finance and make money out of their interest. The work includes allocation, investments and saving money of the firm. The educational requirement to pursue this career is a bachelor of financial management or simply finance as well.
3. Public Accounting
The work includes maintaining the money flow of the company. Those interested in pursuing corporate finance-related careers can go for this job. An entry-level position requires a bachelor's degree in Finance/Commerce or CPA with masters in Finance Management.
Portfolio Management
It is a beautiful amalgamation of Science and Commerce. Work includes making decisions about investment policies and maximizing profit of the firm. Eligibility criteria include bachelor's degree in Finance or related fields while a Master's degree in Finance is ideal.
Also Read: Career as Portfolio Manager
Explore Popular Platforms Certification Courses
Frequently Asked Question (FAQs) - 19 Advanced Skills Required for a Finance Manager and How to Attain Them
Question: What are Financial Management Skills?
Answer:
There are many hard skills, soft skills and finance-related technical skills that one can hone. The top financial management skills are Budget preparation, basic finance management, communication and teamwork.
Question: What are the functions of financial managers?
Answer:
The responsibilities of a Financial Manager include investing, planning, and financing the organization he or she works with, to maximize the value of the firm. The decisions of Finance Managers have long-term impact on firms.
Question: What can I tell about myself in a finance manager's position interview?
Answer:
After introducing yourself and mentioning some relevant skills, you can share about your previous finance managing experiences and responsibilities. It can include budget preparation, biggest budget to date, financial advice given, outcomes or results of your work and others.
Question: What are the goals of a financial manager and the firm for which he or she works?
Answer:
The long-term goal of a financial manager is to maximize the profits of the organization and cut the losses. This incorporates several small objectives like planning and management of finances ensuring efficient cash flow and legal compliance.
Question: What are the soft skills a financial manager needs?
Answer:
Employers look for the soft skills like communication, team work, problem-solving, self-motivation and others in the candidates.
Question: What is the average salary of a finance manager?
Answer:
The Financial Manager with 1-4 years of experience can earn an average of INR 755,459 while it can go up to INR 1,078,972 with time and experience.
Question: Is Finance Management a good career?
Answer:
Yes, finance management is a good career for candidates interested in the job profile. It brings good work-life balance and offers great employment opportunities.
Question: What are the qualifications of finance managers?
Answer:
Having a Master's degree in Financial Management, or MBA in Finance, MFC or Master of Financial Controls or PGDFM or Post Graduate Diploma in Financial Management are the courses that can lead you to the post of Financial Manager.
Question: Are Financial Analysts and Financial Managers different?
Answer:
No, Financial Managers are sometimes also known by the name Financial Analyst or Business Analysts also.
Question: Is Financial Management a male-dominated field?
Answer:
No, earlier the field of financial management was considered to be male-dominated one but with time, it has become woman-friendly. More women in the field are linked with more financial stability now.
Finance Updates and Articles