There are only a handful of modern industries that come close to tourism in terms of the variety, job opportunities, and adventure it offers. It is a market where hiring is constantly open and where job opportunities exist for candidates with almost any background, experience, or ambitions whatsoever. From group member settings with holiday accommodation companies to worldwide tour operators to significant travel as well as transportation businesses, it's an amazing kaleidoscope of vibrant services that come together to create a multi-billion-dollar worldwide business. One can go through the complete list of the top 10 online travel and tourism courses.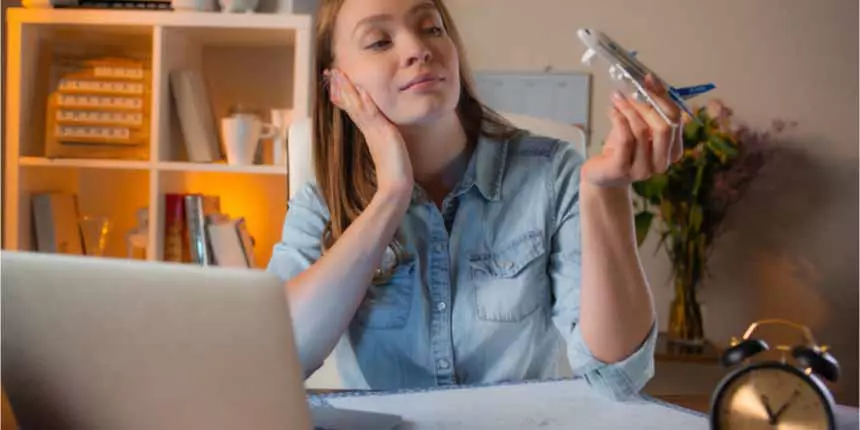 Top 10 Online Courses for Travel Lovers
Students have endless career opportunities in this fast-growing industry of travel and tourism. Travel and tourism courses after 12th grade are also available. Prospects aiming to seek their profession in the market can select to join travel bureaus, government tourism divisions, tour procedures, immigration and customized solutions, airline companies, and resorts, to name a few. Tourism courses are available at various levels including MBA in travel and tourism in different aspects such as advertising, retail sales, and marketing. There are also free travel and tourism courses that will provide foundational knowledge of the industry. Know what all online travel and tourism courses you need to supply in regard to the training travel online course curriculum, job accounts, and top recruiters.
Read more: Free Travel and Tourism Courses Online For A Career As a Travel Agent
Top 10 Online Courses for Travel Lovers
Travel is a passion for many people. Those who want to convert this passion into a profession can check out the travel and tourism courses list mentioned below:
Top 10 Online Courses for Travel Lovers
1. Sustainable Tourism Rethinking the Future
This free online travel certification course will give you an introduction to sustainable tourism and related aspects. The traveling course in India will discuss tourism from the perspectives of various disciplines such as sociology, geography and psychology. With this programme, you will certainly learn the latest developments in tourism such as Ecotourism, Digital Nomadism, Urban Overtourism and Accessible Tourism.
2. Tourism and Travel Management
This free online travel course in tourism presents you with a detailed glimpse of the principles of travel management and the strategies to withstand the challenges that arise during travel. Also, this course will introduce you to hardships likely to happen in the journey and the ways of dealing with them effectively. This course is offered by EdX and has seven different aspects of the topic.
3. International Travel Preparation Safety and Wellness
This is one of the free courses related to travelling offered by EdX in association with Johns Hopkins. This programme instructs you about how to prepare well for an international trip. This course will teach you things to keep in mind while preparing for a journey, health during travel, and stay and how to deal with the cultural differences you encounter during travel.
4. Sustainable Tourism Development
This free travel certification course in tourism will certainly give you an elaborate idea about sustainable tourism in every vertical. The programme is free to enrol and is offered by Udemy. The course will explore the development of sustainable tourism and its environmental, historical, economic and social aspects. You can also get a detailed glimpse of eco-tourism, one of the sustainable tourism models, and sustainable tourism in the water bodies and coastal areas.
5. Travel and Tourism
This is one of the travelling courses intended for those professionals who want to pursue travelling career options such as travel agent. The course will talk about things essential for tourists while travelling around the globe such as car rentals, transportation, hotels, travel agencies and the important documents required to keep in hand while making a trip.
6. Tourism Transport and Travel Services
This 12-week travel course is offered by Swaym and discusses various transportation services used while travelling including air, sea, rail and road transport services. The online programme will provide insights into the expenses of transportation, safety measures, tour constant and travel insurance.
7. Airfare and Ticketing
This is an online course offered by DU SOL and it explains the process of ticketing and other factors related to the airfare such as concession, fares of children and infants, IATA geography, currency exchange and procedures and like. The programme will further touch on taxes and charges for airfare, electronic ticketing and different does of payments.
8. Save on travel! Be a Self Travel Agent
This course is very instrumental for travellers to learn about the strategies and tips to save money on the trip. The course will delve into the methods of setting affordable destinations, travel dates and keeping a map, digital or physical while travelling. It will also cover budgeting for the trip, booking of the accommodation and transportation and packing up the luggage in a way that reduces the weight of the luggage.
9. Computer Reservation System
This programme offered by DU SOL is designed to make the learners familiar with the Computer Reservation System (CRS) which is a computerised system to store and search for information on hotels, sightseeing and other aspects of tourism. The course will introduce encoding, decoding, PNR services, modification and splitting and the like.
10. Aviation: Airline Ticketing OR Reservation
This is a self-paced online programme by Udemy that is meant for travel or tourism agents as well as tourists to get knowledge and knacks about booking airline tickets or reserving seats. The programme will also shed light on boarding passes, GDS, PNR, CRS and the like.
Top Providers Offering Travel and Tourism Courses & Certifications
Aptitude for Travel Lovers
Professionals functioning in this sector are interested in providing quality solutions to individuals who are far from their primary residences on vacation or business. Prospects seeking to go after a career in the tourism sector must have a love for travelling and a knack for staying up-to-date with the current news, in addition to the socio-economic fads of the world.
Some of the characteristics and abilities that candidates would need to construct an effective occupation in the travel and tourism market are:
Pleasant as well as well-groomed character
Self-confidence
Solid interpersonal skills
Persistence
Exceptional communication skills
Versatility
Commitment
Excitement
Excellent administration as well as monitoring abilities
Great research and presentation skills
Organisation abilities
Time management skills
Solid networking abilities
Management skills
Job Descriptions and Top Recruiters for Travel Lovers
While experience remains a significant element for growth in the area of travel and tourism, there are unlimited work opportunities. Jobs for travel lovers are available in both the public and private sectors after completing the best online travel and tourism courses. Some of the preferred task profiles are:
Travel Agent: A travel agent evaluates the requirements of visitors and advises them on making the very best possible travel arrangements. Many hotels and travel teams hire travelling representatives to market their excursion bundles to customers.
Travel Executive: This person is in charge of handling different facets of travelling including transportation, trip reservation, resort holiday accommodation, location details and the like.
Tourism Manager: A tourism supervisor advertises to tourists in his or her area with different advertising strategies as well as campaigns. The manager additionally offers help to visitors from various societies and cultural backgrounds.
Travel Coordinator: The person in this profile finds ideal rates on hotels, trips as well as rental cars; procedures employee travelling expenditures, establishes company price cuts with travel vendors, develops travel plans and whatnot.
Airlines/Ground Staff: The ground team plays a vital role in areas such as industrial tasks, the running of flight terminals, and airline operations. The work of ground staff is vast and includes obligations such as examining, storing, and carrying luggage, as well as equipping the aircraft with food and beverage items.
Tourist Guide: A tour guide assists visitors in going to different vacation places and also gives them information on the cultural, historical, and modern heritage of spiritual sites, archaeological sites, galleries, and lesser-known places of value.
Travel Counselor/ Consultant: A travelling counsellor has the duty of giving total assistance on travel to customers. They look out for the best travel deals, which are likely not to be in the public domain.
Tour Operator: A scenic tour operator is an expert who arranges tours and takes care of the travel as well as other adventure aspects for tourists. There are many businesses that operate scenic tours for domestic as well as international customers and thus also need tour drivers.
Travel Writer: Opting for a travel and tourism course also makes you eligible to become a travel writer. A travel writer is in charge of creating a selection of stories associated with travel such as historic areas, getaways, journeys, the resort industry, society, and so on
Salary Trends For Travel Lovers
There are many job opportunities in the tourism industry. Some of the best jobs for travel lovers are tabulated below.
| | |
| --- | --- |
| Job Profiles | Approximate Salaries |
| Tour Guide | Rs. 2.5 lakhs |
| Travel Agents and Consultants | Rs. 5.5 lakhs |
| Visa Executive | Rs. 6.5 lakhs |
| Tour Manager and Co-ordinators | Rs. 7.8 lakhs |
| Hotel Tourism Manager | Rs. 11 lakhs |
Explore more: Top Online Certification Courses in Aviation, Hospitality and Travel
Conclusion
The tourism industry is one of the fastest growing ones as the tendency of people to travel and visit new places grew. There are also plenty of job opportunities for professionals who have skills and certifications relevant to the field of tourism. Just like the course mentioned above, there are also many online courses and degree programmes that are very helpful for travel lovers.