Top Online Learning Platforms to Sign Up Right Now
From aiming to gain new marketable skills to exploring new emerging topics, the best online learning platforms have become a great and easy to access resource nowadays. These platforms allow learners to learn their desired courses from anywhere in the world and at their own pace. As an effective alternative to conventional learning, eLearning platforms are more flexible, offering more specific online courses and certifications that you may not find on-campus. However, it is always advised that students must compare the learning options that suit them best.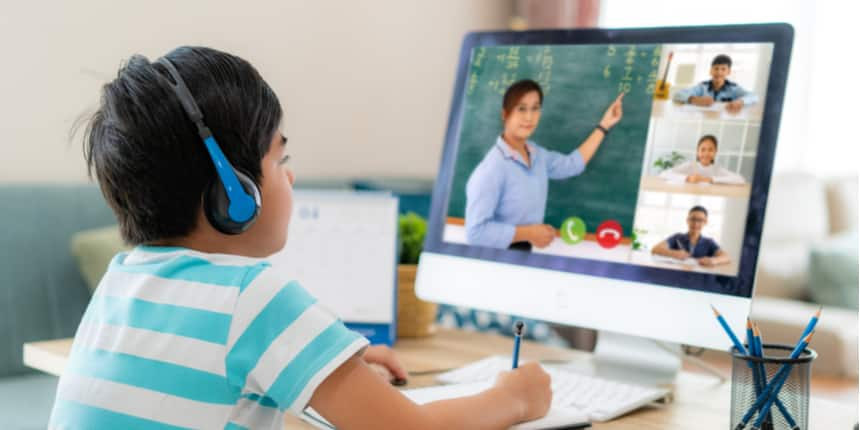 In the face of COVID-19, the education system has seen a significant transformation. It has not only changed how students learn but also transformed how office workers worldwide are getting educated and skilled. Many have seen this pandemic as an opportunity to brush up on new skills and paving the way for themselves and taking their career to the next level by enrolling in online courses & certifications from top providers.
An online learning platform refers to a type of learning management system (LMS) that is used by online instructors to create, host and provide online degree courses and certifications. An LMS is a software application mainly used by enterprises for employee training and onboarding and educational institutions to support teaching. eLearning platforms deliver online courses using cloud-hosted software that allows educators to create online classes or individual lessons and upload the learning materials using text, PDF files, images, audio and video.
There are numerous top online learning platforms that offer an all-in-one solution for entrepreneurs, course creators, and training organizations. But choosing the best eLearning platforms might be a daunting task. To help make this process easier, we have curated a list of online learning platforms offering high-quality learning experiences. So, let's get started with the best online learning platforms to sign up for today.
Top Online Learning Platforms to Sign Up Right Now
1. Udemy
This is one of the best online learning platforms to learn everything from IT and non-IT to arts, science and commerce courses. Udemy has over 150,000 courses on every topic imaginable. The platform has more than 40 million learners and 50,000 instructors and offers courses in more than 65 languages. In this eLearning platform, you will have on-demand videos on your desired courses with rich learning materials, all at a reasonable price. Udemy also makes accessible the courses to every student by offering continuous discounts on courses while allowing them to preview classes they are interested in and provides a 30-day refund if they are dissatisfied.
2. Coursera
If you want to learn real academic courses or online diploma courses from top professors and universities worldwide and get an online degree, this is the best platform for you. Coursera is one of the top online learning platforms for students that offers job-oriented online courses to individuals as well as organizations. The platform partners with over 200 leading universities and companies and offers various learning opportunities, from hands-on projects and courses to industry-ready certificates and degree programmes. For instructors or educators, the platform allows for multimedia courses where they can create online classes, upload videos, provide homework assignments, and others that would be present in a real online college class.
Coursera Popular Courses & Certifications
3. LinkedIn Learning
In this another one of the best online learning platforms, you will learn in-demand skills and get unlimited access to more than 16,000 online courses taught by renowned professionals. Formerly known as Lynda.com, LinkedIn Learning has professional courses on technology, business and creative fields in video format. The best thing about choosing the courses on LinkedIn Learning is that you can get access to your courses for free for the first month and then pay if you are interested to go further. You can even cancel the courses anytime. You will also earn a certificate on completing a course and get tailored course recommendations.
4. Skillshare
This is among the popular eLearning platforms offering online classes for creative and curious people on a wide range of topics such as design, photography, illustration, freelancing, and more. Instead of the per-course payment plan, Skillshare has a subscription model, which allows students who sign up can take as many courses as they want once they have subscribed. Like LinkedIn Learning, Skillshare also allows students to get one month of free access to courses taught by industry leaders and working professionals.
5. edX
If you are looking to pursue actual professional courses and online certification courses from top universities worldwide for free, you should check out this platform. This is one of the best free online learning platforms offering an array of online courses in distinct domains. The platform has popular subjects on the topics of engineering, computer science, data science, language, business & management, humanities and art topics. You can access your course of choice for free and add a verified certificate with some price. edX also has partnerships with top global universities and institutes, including Harvard University, MIT, Boston University, Curtin University, Georgetown University, Australian National University and many more.
Edx Popular Courses & Certifications
6. Udacity
As a for-profit MOOC platform, Udacity provides students with a micro-credential called Nanodegree that is focused on in-demand technology skills. This amongst the online learning platforms for students has over 200 courses that are completely free, but you will need to pay for a certificate. It means this is another one of few free online learning platforms like edX. Udacity's courses range from autonomous cars to artificial intelligence and robotics and many other courses on trending technology. The platform also has many enterprise customers, including Accenture, Mazda, AT&T, Shell, Cisco, and more. GitHub, Amazon, Google, Bosch, Twitter, BMW, etc, are its curriculum partners.
7. Pluralsight
Designed for working professionals, Pluralsight is amongst the best eLearning platforms to explore a wide range of technology topics such as software development, information & cybersecurity, data science, cloud computing, IT Ops and AI and machine learning. The platform has its core library, featuring more than 2,500 most popular courses on in-demand topics. It also has an expanded library that gives students access to its full 7,000+ course library. Pluralsight offers three plans to access its courses: Starter ($399 per user/year), Professional ($579 per user/year) and Enterprise ($779 per user/year).
8. Masterclass
Masterclass offers more than just online creative courses. Its offerings put the most popular faces. It means you will learn courses from renowned A-list actors, musicians, writers, interior designers, artists and more. Masterclass is one of the online learning platforms for students that offers an in-depth understanding of the topic of choice. The platform offers courses in areas, including Arts & Entertainment, Business, Writing, Home & Lifestyle, Food, Music, Sports, Science & Technology, and Community & Government, among others.
9. Codecademy
It is one of the best eLearning platforms that focuses on specific topic areas. Codecademy offers courses on subjects, including Web Development, Data Science, Computer Science, Machine Learning, Web Design, Game Development, Mobile Development, Data Visualization, and Cybersecurity. By enrolling in Codecademy online courses, you will also learn various most popular programming languages, including HTML & CSS, Python, JavaScript, Java, SQL, C++, R, C, Bash/Shell, Ruby and more.
10. Datacamp
This is another one of the topic-specific online learning platforms for students. If you aspire to build a career as a data scientist, you must visit this eLearning platform. Datacamp offers six-month free access for every classroom. In 2020, the platform used 3,700+ classrooms. It also has more than 350,000 students and represents 180+ countries. Datacamp has a wide range of hands-on courses taught by expert instructors. Its bit-sized video-led chapters let you learn your courses at your own pace. Some of the popular topics the courses are available on include Data Engineering, Programming,
Importing & Cleaning Data, Data Manipulation, Data Visualization, Probability & Statistics, Machine Learning, Applied Finance, Reporting, Management and Others.
Also read: 50+ UGC Approved Online Courses by Top Universities
The Wrap Up
If you are the one who is always in search of courses and classrooms without going outside, these best online learning platforms will help you with this. These eLearning platforms will not only provide you with access to both paid and free courses but also allow you to learn at your own pace from anywhere in the world. You can also choose the best online learning platforms by making an online course comparison. Moreover, there are many free online learning platforms that allow you to access all the courses of your choice for free and pay only if you wish to get a certificate.
This list of online learning platforms is just like any other type of class. However, the platforms structure their courses a little bit different. Despite this, there are a few things they will have in common. Online learning platforms for students are usually video-based, with audio and video lectures that deliver interactive courses tailored to each student. So, if you have plans to learn from the top universities and expert instructors, sign up for these best eLearning platforms today.
Frequently Asked Question (FAQs) - Top Online Learning Platforms to Sign Up Right Now
Question: Why eLearning platforms are important today?
Answer:
eLearning platforms simply offer courses that you may not learn in traditional classrooms. With the onslaught of COVID-19, these platforms have also become crucial these days, allowing students to continue their learning without worrying about the pandemic and their health.
Question: How do online learning platforms offer courses and classes?
Answer:
All the online learning platforms for students conduct online classes and deliver video-based courses and online lecturers.
Question: How can I choose the best online learning platforms?
Answer:
There are many eLearning platforms out there that may boggle your mind when you start choosing the best one. To help you with this, we have prepared a list of online learning platforms. These platforms will help you keep track of your learning and gain marketable skills.
Question: Is there any free online learning platforms?
Answer:
Yes, there are many free online learning platforms you can pursue and access all the course materials for free. You only need to pay for a certificate. Some of these types of platforms are edX, Udacity, and FutureLearn.
Question: How do eLearning platforms help students?
Answer:
eLearning platforms provide students with video-based courses, on-demand classes and allow them to learn at their own pace. Upon completion, these platforms also give a certificate that learners can attach to their profiles to showcase their knowledge and skills.
Skill Development Updates and Articles