Why Supply Chain Management is an Important Aspect of Business?
Supply chain management can be defined as a process of taking care of the whole process of good and services flow from the starting point to the final destination (eg., delivering the product to the consumer/customers). To accomplish the task, a company needs to create a chain of suppliers which direct products from raw material to organizations handling the user-side of things. It is a vital part of nearly every business organization and contributes heavily to any company's success and customer satisfaction.
Also read - Career as Supply Chain Manager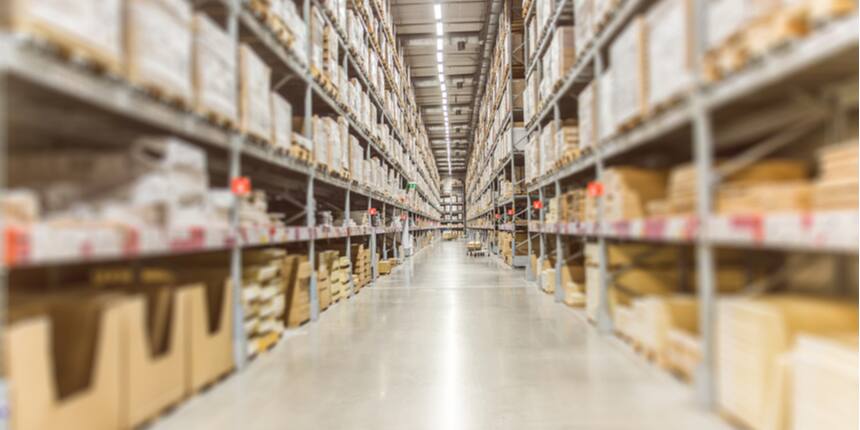 The reason why supply chain management is important is because it helps an organisation bolster its customer service and provides customers with correct product assortment and quantity. It reduces the operating costs as retailers are dependent upon an efficient supply chain for quick delivery of products and to avoid any overheads in terms of inventory for a long time as this reduces their purchasing cost, the reason why supply chain management is important.
SUPPLY CHAIN MANAGEMENT SPECIALISATION
Supply Chain Management Specialization is a combination of 4 basic elements like logistics, operations management, sourcing and distribution apart from a cumulative assignment in Supply Chain Management and strategy.
The reason why supply chain management is important is because supply chain management as a specialized curriculum further covers topics like transportation, warehousing and inventory, logistics network design and techniques used to optimize the flow. As a learner keen to pursue a Supply Chain Planning course, you can expect in-depth learning about different techniques that indicates why supply chain management is important and help create long-lasting, efficient and fruitful supplier-producer relationships. Furthermore, in this specialized course, you are able to solve real-life scenarios in business, giving you a multi-faceted look at the entire supply chain process, making the fact why supply chain management is important more highlighted.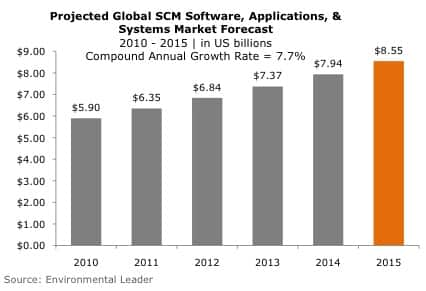 B.B.A. in Supply Chain Management is a 3-year long, undergraduate-level course, for which the minimal eligibility is a 10+2 certification with a minimum of 50% completed from a recognized educational Board, in any stream. The program is spread over 3 years, is spread across 6 semesters for a span of 6 months, ideally. One can get admission on the basis of their 12th board exams performance or through any relevant entrance examination, which is then followed by a personal interview round.
Also read - PG Diploma in Logistics and Supply Chain Management by Amity University, Noida
An undergraduate BBA degree is perfect for aspirants who wish to take up a career in shipping and supply chain, and focuses primarily on the several logistics related aspects such as freight management, supply chain management, transport, distribution systems, inventory management, and client support. Followed by this, students are taught the basics of business and how the shipping industry functions along with administration-related toolkits.
Also read - Logistics and Supply Chain Management Colleges in India
Such graduates are hired for the posts like warehouse supervisors, shipping coordinator, operations manager, while being well suited for the top roles such as Export Sales Coordinator, Export Executive, Logistics Coordinator, Expeditor, etc
The average fee structure with regards to the course in India is anywhere between INR 20,000 to 7 lakhs. The average annual salary for professionals domestically can be anywhere between INR 2 and 10 lakhs p.a., increasing with experience and expertise.
MBA in Logistics and Supply Chain Management is a 2-year long postgraduate course, with students from across streams eligible for admission. Minimum eligibility is around 45% aggregate in graduate studies or an equivalent course qualification. Multiple colleges are following this eligibility criteria.
On an average, MBA in this discipline can be pursued for a fee ranging between INR 5,000- 2,00,000 according to the institute you choose for pursuing it.
Logistics and supply chain management consists of meticulous planning and control procedures related to movement of goods and services from one place to another. This course is a full-time program which also acquaints learners with logistics, involving administration and transportation of information/goods.
Also read - Advanced Programme in Supply Chain Management By IIT Calcutta
Students can apply strategic thinking to make decisions and the course helps them devise efficient plans providing maximum satisfaction to customers. Supply chain management is a dynamic industry globally and candidates can participate in the entire process from product manufacturing to product delivery.
Job profiles post MBA in this field can range from being supply chain managers, logistics coordinators, business management professionals, analysts and project managers apart from transportation manager and even global logistics managers. The average salary for these people can range from INR 3,00,000 to 12,00,000, and depends usually upon experience and skills of individuals.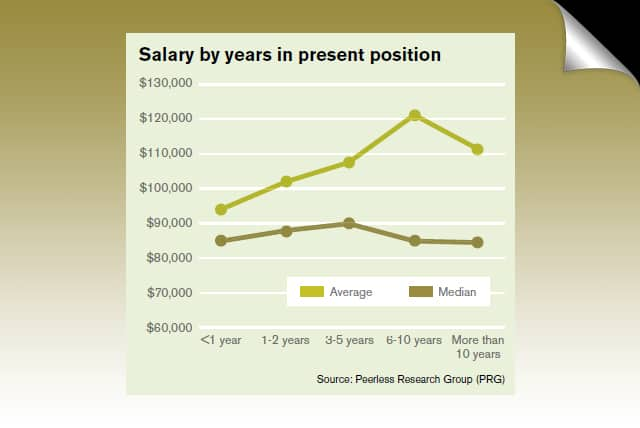 MSC IN SUPPLY CHAIN MANAGEMENT
MSc in Supply Chain and Logistics Management is designed for graduates willing to work within logistics and supply chain management across a variety of business sectors. The central content is the concept of a supply network: constructing relationships which bring it into being; commissioning technologies which enable it to operate; managing inputs, material and information flow; and distribution.
This is supported by personal development opportunities in more generally applicable competencies such as statistical methods, quality management, business and industrial law and improving performance. The programme aims at providing a strong theoretical background in the topics of logistics and SCM, while also discussing the continuously upgrading business practices.
Also read - Post Graduate Certificate Programme in Supply Chain Management by Indian Institute of Management Tiruchirappalli via TSW (Times Professional Learning)
During the course you'll develop skills to evaluate, manage, and improve service, operational and supply chain processes, and even conduct market analysis. Using enterprise resource planning systems, you'll be able to improve operational functions of a business and develop a broad understanding of strategy development and design.
An MSc in logistics and supply chain management will cost you anywhere between INR 5,000- INR 3 lakhs depending on the institutes. Some institutes provide admission for candidates based on their 10+2 examination scores, while others give weightage to candidates' academic performance. Most colleges/universities also accept scores across management entrances such as CAT, MAT, CMAT among others to give admission to an aspirant.
Candidates looking to pursue post graduate supply chain courses must have strong decision making and analytical, leadership and communication as well as numerical & geographical skills, as at the postgraduate level, students are required to have the basic idea of supply chain management, the legal points, the manufacturing methods of the goods, materials and store management, operations, project management & contract administration. Having internships and practical, hands-on training can also help train candidates.
Candidates can work for MNCs, warehousing companies, logistics management consultancies, courier and parcel companies, transportation-related companies, as operations, quality and production control professionals. A fresher can easily make anywhere between INR 10,000 and 15,000 a month which further goes up to Rs 18,000 to Rs 22,000 per month post a 2-year period of work experience. Top-level jobs in the sector pay executives anywhere between Rs 8 lakh to Rs 12 lakh per annum, getting hired by companies like Flipkart, Amazon, Bharti Airtel, ITC, Reliance industries etc.
Also read: Career as Purchasing Manager
ONLINE COURSES
Effective management of a global supply chain needs advanced skill sets and understanding of business oriented processes, product creation, information and communication tools, relationship building and management, complex model creation and statistical analysis that can be easily provided by the supply chain management certification courses. These supply chain management certificate courses teach that a successful supply chain process requires extensive knowledge and expertise with tools and latest technology in order to cut down on overheads and challenges, especially when it is about third-parties.
There are variety of supply chain management certification courses available that can be pursued to gain specialization in the field of supply chain management
1. Diploma in Warehouse Management: In this supply chain management certification courses, you will be learning essential skills required to be a successful warehouse manager. This online diploma certification course will prepare you to successfully manage your own, efficiently-run, warehouses and can be completed within 15 hours.
Available On : Vskills.in @ INR 3499.
2. Diploma in Supply Chain Management: Such short-term supply chain management certification courses on supply chain management will give aspirants a head start into their dream career as a supply chain expert. During introduction of products to the market, creation and maintenance of the supply chain that supports the product is a vital requirement. Thus, supply chain professionals are quite valuable in the manufacturing economy. The duration of such supply chain management certificate courses are 10 hours.
Available On : Alison Learning; Price : Free
3. Introduction To Supply Chain Management: Through these supply chain management certificate courses, you can learn about the basics of managing efficient supply chain systems required by business to streamline flow of goods and services to the end user. This free online course will show you how to achieve best results and turn you into a valuable asset to any organization. This is a short course that can be completed in a time duration of 3 to 5 hours.
Available On: OxfordHomeStudy.com; Price - Free
4. Understanding Supply Chain Risk Management: Get introduced to the concept of Supply Chain Risk Management (SRCM) and how it is important for any consumer or manufacturing business. Amidst uncertainty, learning supply chain management and risk management is a must. These online supply chain management courses helps an organization reduce vulnerabilities in the entire process through quick identification and management of risks internally as well as externally. The total duration for this course is around 3 hours.
Available On : Alison Learning; Price - Free
5. Supply chain analytics: You shall be benefitted from this course if you are looking to integrate supply chain management and data analysis together. Via this course, one can find and solve loopholes across the supply chain process, right from sourcing, manufacturing as well as distribution. At the time of completion, one can upskill themselves to analyse large chunks of data and improve the entire supply chain. Such online supply chain management courses will take around 45 hours to get completed. UPES, Dehradun offers this course as a distance learning program along with a Rutgers University course on Coursera.
Available On - Coursera (Price -N/A )

UPES Dehradun (INR 23,300 per module for 2 modules)
6. Supply chain finance: A course that mainly focuses on the trade finance process and the transferring to supply chain finance, knowing more about the key elements, in-depth view on the success factors.
Keeping in mind that the Supply Chain finance domain is still in its nascent stages, such specialized online supply chain management courses focus on the challenges, rapid change in trends and technology while also giving an insider's perspective at the future prospects for the specialization in coming times.
The time duration for this course is approx 52 hours.
Available On : Coursera
Price : Free
7. Supply chain operations: Such online supply chain management courses give learners a start on their journey to understand operational efficiency. One doesn't require a background in operations to start, but a basic understanding of business concepts & working knowledge of spreadsheets helps. This course can be completed in a duration of 11 hours.
Available On : Alison, Coursera
Price : Free
Also read -
Frequently Asked Question (FAQs) - Why Supply Chain Management is an Important Aspect of Business?
Question: What does supply chain management imply?
Answer:
Supply chain management deals with the movement of goods and services alongside all other associated procedures that take a product from the raw material to finished product and distribution stage.
Question: Why is supply chain management important?
Answer:
SCM is vital to a business as it helps further competitive advantage as well as customer satisfaction. In the present times, SCM is a huge contributor towards a company's performance.
Question: Is supply chain a good field?
Answer:
Supply Chain is a fantastic career path for anyone. For many people their interests, desires, and goals will change over time.
Question: Which country is best to study supply chain management?
Answer:
The USA is the best country to pursue a career in SCM, followed by Peru, Canada, Italy.
Question: What can you do with an associate's degree in supply chain management?
Answer:
Earning a supply chain management associate's degree can qualify for a job as a logistics technician, purchasing assistant, inventory analyst, buyer, warehouse manager, raw material specialist or logistics planner.
Question: What do supply chain associates do?
Answer:
A supply chain associate or specialist helps with supply chain management. Job duties may include checking inventory, delivering orders to the manufacturing facility, and making sure delivery and sales goals are met.
Question: Is logistics a stressful career?
Answer:
Logistics can be a very rewarding as well as competitive career when it comes to the SCM field. Most failures in the supply chain are caused at the logistics part historically.
Question: What does the future hold for supply chain management?
Answer:
The future for supply chain management is bright but is limited by the need for supply chain security and preparedness for any action, manmade or natural, that may impact the ability to get a continuous flow of products to the customers.
Logistics and Supply Chain Management Updates and Articles
In this era of online ordering, logistics play a huge role in ...
19 Mar 2021
Candidates can read about B.Sc vs. B.Com in Supply Chain Manag...
22 Dec 2020
Questions related to Logistics and Supply Chain Management
Showing 72 out of 72 Questions