Who is a Supply Chain Manager?
Almost all quality improvement comes via simplification of design, manufacturing, layout, processes, and procedures ~ Tom Peters
In career as supply chain manager, individuals are someone in charge of handling a company's machinery, supplies and logistical department of a company. A career in supply chain management in India is to manage all steps required to purchase raw materials, deliver that to multiple locations throughout the business, ensure that the business meets customer demand and deliver the products to the appropriate destinations on time. Students need to pursue various supply chain management degrees, such as BBA (Bachelor of Business Administration), MBA (Master of Business Administration) to opt for a supply chain management career path. Here we will discuss how to become a supply chain manager, what do supply chain managers do, supply chain management roles and responsibilities, supply chain development programs, supply chain management career path.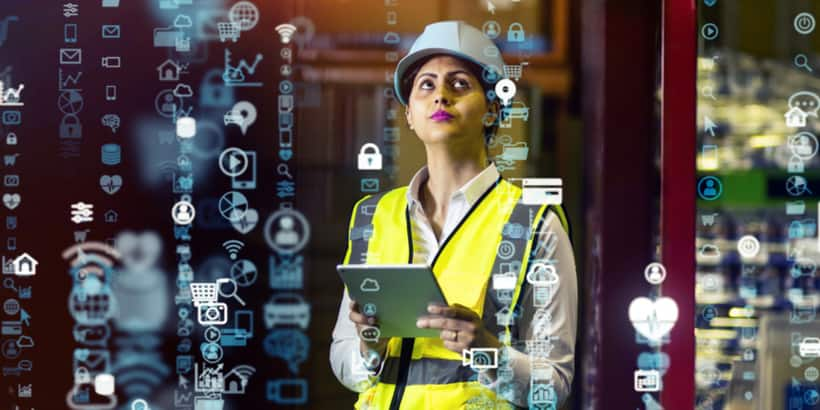 Supply Chain Manager in a Nutshell
In supply chain management career path, individuals supervise the company's production process. To form new products, he or she must be able to monitor the materials. He or she needs to be able to track the products during the entire production process to ensure adequate supplies are on hand. Individuals in supply chain management career paths, build distribution mechanisms to ensure optimal product production and maximum distribution for further use. A supply chain manager has a unique personality. Customer supply chain managers tend to be business individuals, ambitious, creative, extroverted, positive, enthusiastic, confident and optimistic. A supply chain specialist is influential, optimistic and persuasive too.
Quick Facts for Supply Chain Manager
Average Salary in India

₹65000

Suitable for

Male, Female

Individuals can take up a career as supply chain managers, it is not gender-specific. Men, women, and others can choose a career as supply chain managers. An individual belonging to any race or gender of the society may become a supply chain manager. In this field the gender of an employee is insignificant.

Any special needs

Yes

Everyone, including those with physical disabilities, is appropriate for individuals who opt for a career as supply chain managers. The career as supply chain managers is well suited to everyone, even those with special needs. The positions of a supply chain manager required a bit physical activity as compared to other managerial employments. But people who can conduct duties without impacting the quality of the job, he or she can become a supply chain manager even if he or she has a bodily deformity.
What is the role of Supply Chain Manager?
The supply chain manager job description involve monitoring and controlling the overall supply chain and distribution policy and activities of the organisation to improve quality and profitability in processes. A career in supply chain management in India also plays a crucial role in establishing and sustaining successful vendor and distributor relations. A supply chain manager must also be well-versed in project management and growth in order to have a clear understanding of how the business operates. In career as supply chain manager, individuals should be able to bring in fresh ideas which will allow the company to provide its goods in higher quantities and at faster rates in the market. These ideas could be as simple as reallocating workers in supply and logistics jobs to bring in advanced technology to do a better job of tracking hundreds and hundreds of components.
Resource Links for Online MBA
Order Processing
Individuals who opt for a career as supply chain managers follow some steps such as sales order processing, order handling, order fulfilment, billing, and cash payment. These supply chain optimisation tools are used by the supply chain managers to automate the order management activities. To manage the order related activities, supply chain managers use EDI software and r time to process, by reducing the need to manually produce and submit POs and related technologies to collect order data directly. It eliminates the invoices.
Shipping Updates
Large companies usually have high-volume supply chains of several different forms of product delivered to consumers around the country or around the world. Individuals who opt for a career as a supply chain manager and other stakeholders should take immediate action before tiny problems get even bigger. Moreover, these notifications can be sent to the customers' mobile device at any time, day or night to notify the supply chain status.
Bid and Spend
Sourcing and distribution, for many companies, are a major part of the supply chain operations. Individuals who opt for a career as supply chain managers also encourage sourcing and distribution, which should also be a primary concern. Biding and spending tools also automate the procurement process, reducing errors and spent resources.
Types of a Supply Chain Manager
Here, in this section, we will discuss various jobs in the supply chain management career path.
Production planners: Production planners are responsible for the quality and timeliness of the production cycle. Production planners' responsibilities involve a clear emphasis on the goods or products needed in the manufacturing process, ensuring that the entire workforce is adequately managed for optimal performance. The duties of production planners include planning the development process for one or more items. They plan and focus on improving operations so that maximum utilisation and minimum delay is ensured. Production planners evaluate the manpower, materials and manufactured goods which are required to cover the manufacturing demand.
Capacity planners: Capacity planners collect performance data and evaluate a department or unit's productivity in order to assess achievement or difference with production schedules. They produce reports which analyse production capacities and identify areas where improvements are required. Capacity planners' objective in careers in logistics and supply chain management is to maximise production or supply resources through process, design, asset procurement and collaboration with supply chain partners. Capacity planning includes calculating the resources required for storage, computer equipment, software and communication networks over some possible time period.
Load planners: Load planners work to streamline every element of transporting freight. In this career, they focus on reducing shipping costs, increasing the speed routes and enhancing loads for all types of transportation. Load planners embrace job experience and key competencies with logistics technology rather than a degree. Load planning is the method of consolidating and maximising cargo packaging material into a small vehicle or carriage delivery. The ultimate goal is to move a lot of cargo with the least number of vehicles.
Warehouse manager: Warehouse managers work in warehouses where individuals oversee the payment process, dispatch, and storage. Warehouse managers manage warehouse personnel, vehicles and other equipment, and supervise safety, sanitary conditions, and administrative duties. Warehouse managers sustain warehouse management, and distribution operations by implementing and enforcing policies and procedures. Supply chain career needs to meet operational requirements in the warehouse by arranging and assigning workers to monitor organisational performance.
Logistician: A logistician is an individual who oversees activities including purchasing, shipping and transportation, inventory, warehousing, and delivery. He or she is responsible for directing the movement of a range of goods, people, or supplies, starting from common consumer goods to military supplies.
Purchasing manager: The job of a purchasing manager includes buying products or services for a company or an organisation to either use them for functioning or sometimes even for reselling purposes. Individuals who opt for a career as purchasing managers are responsible for several tasks like evaluating suppliers, negotiating contracts, reviewing product quality and checking if they match with the company's standards, and often supervise purchasing agents and buyers.
Sales Representative: Sales representatives strive to achieve maximum output with minimum input. If you are good at understanding and convincing people, the sales representatives career can be enjoyable for you. Sales representatives are candidates who have been transferred to the sales from other departments.
What is the workplace/work environment of Supply Chain Manager like?
Working conditions vary from location to location, and are dependent on several factors. The working conditions depend on the nature of the job and the responsibilities assigned to the employee. The business environment for a supply chain manager is an office environment where managers supervise and evaluate the company's day-to-day operations. Supply chain managers work in offices and cubicles in a corporate environment. In a career as supply chain manager, individuals maintain close contact with the fields of the manufacturing process.
Does Supply Chain Manager require travelling?
Likely
Individuals who opt for a career as a supply chain manager are required to travel to several production sites if they are working for a multi-located business. This is a regular managerial job, so the person is usually working in an office but they often have to visit the workshop. They also need to visit different vendors or partners to find new factors of production or management.
Employment Shifts
Full Time
For supply chain managers, the work shift is usually full-time. Supply chain managers tend to work full-time but differ according to their responsibilities and duties. In a career as supply chain manager, individuals seem to work only in the regular shift but that does not mean they will not have to spend extra hours. Supply chain managers usually work 40 to 45 hours a week, with exceptionally hectic projects that generally require further shifts.
Employment Nature
Contractual, Permanent
Supply chain managers' employment can be either permanent or contractual in nature. Supply chain managers have to work as part of a company. Individuals who opt for a career as a supply chain manager communicate with the technicians as well as they communicate with clients regarding assignments around the world.
Work Place
Office
Supply chain managers perform duties in the office setting. Both physical and intellectual capabilities are required for this job. In certain circumstances, physical strengths are often required. In career as supply chain manager, individuals typically operate in an office environment.
Presence in Geographical Area
Semi-urban, Urban
Individuals in the supply chain management career path work about forty hours a week, meaning nine hours a day. The roles of supply chain managers come under certain shifts, but they could be working more hours in various types of projects. Regular work is performed on a job site, as supply chain managers are required to conduct various research and evaluation during the job performance.
Time Pressure
Likely
Individuals who opt for a career as a supply chain manager perform certain activities for a company or individual in a specific time-span. This job takes a lot of time and mental resources.
Overtime Details
Individuals in supply chain management career path work for many large companies. Supply chain managers generally work nine hours a day. But they have to work more than fifteen hours a day on crucial projects. Certain projects also need more concentration than others, in those cases, supply chain managers need to extend the timing of their shifts to complete them in time.
Weekly Hours of Work
Min 45 Hours
Individuals who opt for a career as a supply chain manager work about forty hours a week, meaning nine hours a day. The roles of supply chain managers come under certain shifts, but they could be working more hours in various types of projects. Regular work is performed on a job site, as supply chain managers are required to conduct various research and evaluation during the job performance.
How to become a Supply Chain Manager?
What are the skills and qualities required to become a/an Supply Chain Manager?
When it comes to how to become a supply chain manager, the first thing that they should know about is the skills required to opt for a career in supply chain management in India. We have mentioned, some of the essential skills required for the supply chain management career path.
Problem-solving ability: Problem-solving is beneficial to both employees and businesses as it enables everyone to maintain control over the working environment. The ability to solve problems refers to the ability to deal with complicated or unforeseen situations, and also complex financial difficulties. Organisations are dependent on people who can evaluate all types of problems and implement alternatives in the proper direction. Individuals who opt for a career as a supply chain manager work with several factors that involve the ability to analyse and fix complicated situations to the highest standard of multidisciplinary assignment or research planning, design, construction and operation.
Organising skills: Organisational skills allow employees to perform their roles and responsibilities as appropriate to their positions. Therefore, maintaining the work environment in the organisation, not only to allow team members to work efficiently, but also promote the priorities and objectives of an employees' career. The design specifications for various projects could only be approved by supply chain managers. Customer supply chain managers acknowledge and evaluate the requirements of equipment and resources in the production process of an organisation.
Analytical skills: Analytical abilities support a candidate's ability to analyse information and apply reasoning to identify trends or draw conclusions. People use analysis in the workplace to investigate the production process, requirements and optimise productivity meticulously. It will help supply chain managers to make improvements in production and help them to understand consumers' needs. The core elements of successful supply chain managers are passion and creativity.
Business sense: Supply chain managers should understand how a company develops and accomplishes its goals and priorities. Business skills, however, are not a single attribute but a set of skills that help make a manager or leader as successful as the business. Customer supply chain managers must understand the business of their clients to figure out the requirements of the business. It helps supply chain managers to offer products and services that suit the clients.
Communication Skills: Workplace communication is essential to business because it helps organisations to be competitive and to function effectively. Employees will experience an increase in performance, competitiveness and engagement when coordinating with clients and customers. Customer supply chain managers can not sustain without communication skills within the industry. Supply chain managers are required to communicate with their customers daily. In career as supply chain manager, individuals need to identify the requirements of the clients and solve their queries, for which they need excellent communication skills.
Which certifications and internships can be helpful in becoming Supply Chain Manager?
We have mentioned below certifications that individuals may opt for who want to establish a career as a supply chain manager.
Internship Availability
Yes
Internships are seen as the best way of gaining exposure to the industry in a student's career. Internships are focused on providing industry and making the interns understand the supply chain management roles and responsibilities. Additionally, internships give the potential candidate the ability to apply the theoretical concepts he or she acquired during their college days to put them into practical use. The internship also allows students to improve their expertise, knowledge and concepts that they primarily learned during the course. Internships would be equivalent to an entry-level job that these students will get after graduation. Careers in supply chain management are rising rapidly. System Center Operations Manager (SCOM) majors are usually responsible for logistics work and the manufacture of a product or service. They can be employed in a wide range of industries.
Career Path Progression for Supply Chain Manager
Purchasing manager: Purchasing managers create purchasing plans and manage the department in their routine task of sourcing vendors and purchasing goods, equipment and services. Purchasing managers buy, create and execute purchasing strategies. Purchasing managers handle relations with vendors and discuss contracts, costs, schedules. They maintain a database of vendors, purchasing records and related documents. Purchasing managers also control inventories to determine and maintain customer demand. Careers in logistics and supply chain management need to plan routine buying operations, supervise staff and measure performance.
Operations Manager: Operations managers are often the foundation that keeps an organisation together. They are responsible for the employees, processes, budgets, execution of projects and strategy. Operations managers perform important supervisory roles for a company. They monitor enterprise-wide operations and look for ways to increase productivity and lower costs. Operations managers often have direct contact within the company with other managers, working with them to develop policies to improve workflows and minimise friction points.
Logistics Manager: Logistics managers oversee the transport, distribution and stockpiling of supplies and materials within a company. They are charged with route preparation, budget review and shipment handling. The duties of logistics managers include coordinating and controlling the storage and delivery of goods. The aim is to control the entire order cycle to improve market growth and ensure the profitability and satisfaction of customers. Many supply chain consultants hold a Bachelor's degree in a related area such as supply chain management, logistics and transportation management, or business management. Typically, logistics managers possess strong organisational and leadership skills.
Supply Chain Manager Jobs and Salaries
Operations manager
Monthly Salaries
Average Salary

70000

Junior Level Salary

40000

Senior Level Salary

150000
Job Description
Operations managers are important members of a management team and oversee human resources duties such as attracting talent and setting standards for training and hiring procedures. They also evaluate and improve processes of organisation and function to enhance quality, profitability and performance.
Salary Description
The more experience that operations managers earn in the field, the higher the salary and opportunity they will make in the business. Operations managers earn more at the early stage of jobs which is better than most other professions which are around Rs. six lakhs per year but ultimately earn more than Rs. fifteen lakhs at the senior-level.
Logistics manager
Monthly Salaries
Average Salary

60000

Junior Level Salary

30000

Senior Level Salary

80000
Job Description
Logistics managers are responsible for planning, coordinating and monitoring logistics operations such as processes relating to warehousing, inventory, transport and supply chain. Logistics managers supervise a distribution personnel team or other logistics experts. They are often in charge of a particular area.
Salary Description
Logistics managers' salaries depend on career growth or rely entirely on the particular field experience. Logistics managers' salaries depend largely on the employees' experience. On average, logistics managers earn up to Rs. six lakhs per year. At the early stage, they get more than Rs. three lakhs a year but at the senior-level, they end up getting more than Rs. ten lakhs.
What is the job outlook for Supply Chain Manager?
Globalisation has led to ease of outsourcing and a drive to manufacture in many countries over the last two decades. As parts are being produced in almost every country, the costs are getting reduced but there is a rising uncertainty at the same time in this profession. People who actually work in supply chains need to be creative. Individuals in the supply chain management career path need to be able to travel around the world and work long hours. Unfortunately, it is a challenging profession that does not hold the same reputation as other occupations generally does. Knowing logistics and transportation is just not enough for this profession. The profession itself is complex, challenging and an important part of any company. The uncertainty which occurred is partly due to the changing global climate, and partly because of the fewer efforts given by the candidates.
A logistician is one of the first career paths a graduate of a supply chain management programme can follow. This non-managerial position involves the review and supervision of the supply chain. A career in supply chain management in India is rising rapidly. The United States Bureau of Labor Statistics expects employment for logisticians will increase over a decade by seven per cent or 10,300 new jobs. An average growth rate is also seen in the more senior-level role of supply chain managers.
Frequently Asked Questions for Supply Chain Manager
Que. What does the supply chain manager do?
Ans.
Supply chain managers are responsible for delivering products to the consumer, from producers and suppliers. They supervise and control every stage of the production process, from purchasing the raw materials to delivering the finished product.
Que. Do supply chain managers travel a lot?
Ans.
Traveling is part of the system which they have embraced in the career of the supply chain. If the product is located within the country, supply chain managers may have to travel within the country and if delivered globally, then they will have to travel abroad based on the terms of the company.
Que. Is supply chain management difficult to study?
Ans.
"Difficult" is a subjective term. The course in Supply Chain Management would allow you to complete statistics and quantitative analysis involving mathematics, and if it seems difficult then it would be challenging. Besides these two are mostly designed to obtain information.
Que. Which is better marketing or supply chain?
Ans.
The supply chain is broader than commercial networks. It starts with raw materials and provides insight into manufacturing and inventory management processes. Marketing channels concentrate on putting together the stakeholders who can offer the best marketing mix to the consumer in the most effective way to optimise value.
Que. Are supply chain jobs in demand?
Ans.
The number of jobs available in the supply chain will increase by 26 per cent between 2010 and 2020. The demand-to-supply ratio between jobs and eligible individuals is currently six to one.
Que. Who is a Purchasing manager?
Ans.
The career in purchasing management is filled with excitement as well as responsibilities. One cannot afford to miss out on the details as it can affect the overall functioning of the organisation. As industrialisation is increasing daily the demand for career as purchasing managers have been increasing at a higher rate as well.
Que. What is the role of Sales Representative?
Ans.
Sales representative responsibilities are to supply retail products and services to consumers. They work with clients to figure out what they want, to build ideas and ensure a smooth selling process. They can also work by company directories, client reviews, or visits to potential or current clients to find new sales leads.
You might also be interested in
The question have been saved in answer later, you can access it from your profile anytime.
Access now
Report Question
Select your reason of reporting