Christ University, Bangalore
Quick Facts
Type of Institute
Deemed to be University
Estd. Year: 2008
Campus Size: 80 Acres
Total Faculty: 705
Total Students Enrollment: 19804
Interested in this University?
Colleges and Departments
Find the list of Constituent, Affiliated Colleges, & Departments
This College is accredited by NAAC A (National Assessment and Accreditation Council) validity is 01 Dec 2021 and the score is 3.25 .
Universities
Score
Rating
131.54
AAA
Disclaimer: Careers360 Ranking/Rating is done separately for government and private colleges but NIRF ranks both together. To refer the ranking methodology
click here
Exams and Cutoffs
JEE Main Paper 2
Exam Date: 07 Apr, 2019
Exam Date: 24 Nov, 2019 (Tentative)
Exam Date: 05 Jan, 2020 (Tentative)
BHU UET B.Com
Exam Date: 12 May, 2019
Exam Date: 15 Apr, 2019 (Tentative)
Christ University Entrance Test B.B.A
Exam Date: 15 Apr, 2019 (Tentative)
Christ University Entrance Test B.Com
Exam Date: 15 Apr, 2019 (Tentative)
Christ University Entrance Test Law
Exam Date: 15 Apr, 2019 (Tentative)
Christ University Entrance Test B.H.M.
Exam Date: 15 Apr, 2019 (Tentative)
Christ University Entrance Test B.A. CEP
Exam Date: 15 Apr, 2019 (Tentative)
Placements
Engineering and Architecture (B.E /B.Tech)
Disclaimer: Placements showed above are cumulative of all the UG and PG courses in a stream as on the year 2017.
Questions related to Christ University, Bangalore
Notable Alumni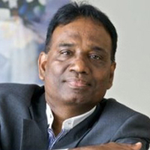 Anand Pillai
Managing Director, Keynote Speaker, Organisation Transformation consultant, Leadership Coach, & Independent Board Member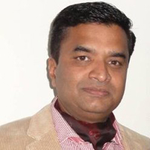 Girish Nair
Founder & Chief Strategist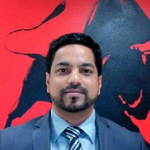 Vinay Kumar Karkala
Vice President - Human Resources and Learning Academy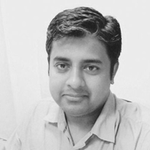 Rajiv Mathew
Vice President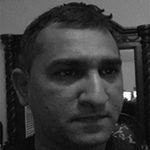 Jeffry Alexander
Partner ( Associate Vice President - Agency )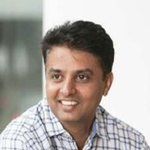 Narayan R Thammaiah
Chief People Officer
LAVIS Ivan
Senior Chief Analysis
General Information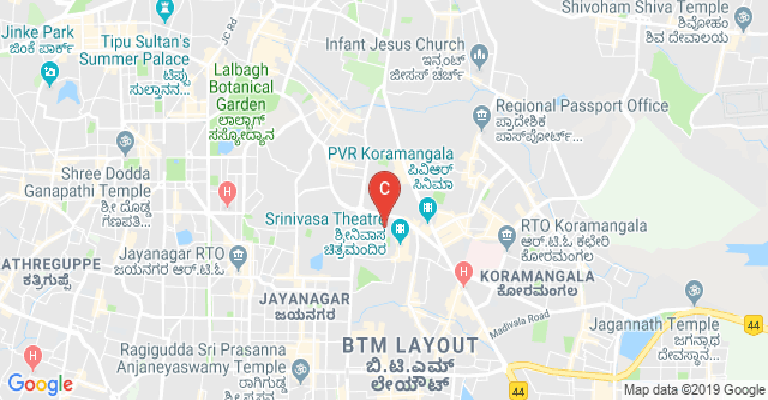 Address:
Christ University, Hosur Road, Bangalore, Karnataka - 560029 India
About College:
The Christ University was established in Bengaluru back in 1969. It attained its autonomous status as a deemed university relatively recently, in 2008. The administration of the university is mainly in the hands of the Carmelites of Mary Immaculate (CMI). It is now recognized by the UGC (University Grants Commission). In 2016, it was accredited by the NAAC (National Assessments and Accreditation Council), and came out trumps with an A grade rating. At present, Christ remains one of the best- known universities in India, especially for the undergraduate studies. For several of its programmes, such as in Law, Management and Journalism, there is a long line of aspirants, who apply from various parts of the country for a seat here. The courses here are even internationally recognized. The campus is spread over 80 acres of land in the state of Karnataka.
Courses are available at the Christ University right from the UG till doctoral levels, across disciplines. The entire academics is managed by a cohort of schools and faculties on campus. The School of Law is one of the best- known ones. At the UG level, it offers the five- year integrated LLB programme. The LLB of course is the standard degree offered to Common Law countries' legal study graduates. Here, it has been combined with the BBA due to the realization that students wanted a study theme which could combine the legal and business aspects. The one- year PG LLM can be taken up in any of the three areas between- Constitutional & Administrative Law, Intellectual Property & Trade Law and Corporate & Commercial Law. M. Phil and doctoral programmes may also be pursued from here. This School of Law also takes care of the International Studies interdisciplinary programme, part of the MA, as it will play a leading role in the coming times. The Careers 360 magazine has ranked the Christ University's law programme as the 10th best in the country within the category for law colleges.
The School of Architecture takes care of the B. Arch programme. The Faculty of Engineering takes care of the multiple engineering areas, across the levels. These are further divided into the academic departments for each of the engineering areas, which are in- Civil, Computer Science, Mechanical & Automobile, Electrical & Electronics and for Electronics & Communication. There is also one here for Science and Humanities to look into the fundamental sciences and the language papers within it. The sciences include Chemistry, Computer Science, Physics & Electronics, Statistics, Mathematics and Life Sciences.
The School of Business Studies and Social Sciences too has courses across the levels. There are courses here at the UG level for- Psychology, English, Economics and in Journalism. The Business Administration programme may be pursued in either its flagship general course, or with specializations available in- Tourism & Travel Management and in Finance & International Business. One of the key innovations the School of Business Studies and Social Sciences has made is the introduction of the Triple Major, modelled on the lines of courses at renowned international universities. These triple majors are available in two combinations. One of them is with English, History and Political Science. And the other one is with Economics, Political Science and Media Studies.
One of the largest schools here is the School of Humanities and Social Sciences. Within it, is included the School of Education. Another one is that for Commerce and Management. It takes care of Commerce, Hotel Management and Management Studies. It even has programmes on Professional Studies which includes innovative courses. Examples include programmes for Strategic Management and in Leadership & Management. Some professional programmes such as CA, CS, CIMA and ACCA may be pursued from here. Several open electives are on offer, which can even be pursued by external students. Certifications are provided on completion of these programmes. There are certificate programmes here on the areas of- German Language, Digital Marketing, SAP, Capital Market, Fundamental & Technical Analysis, Art of Public Speaking, English Grammar and for Leadership & Soft Skills.
Finally, there is the Institute of Management. This runs the MBA course over here. As the Christ University has long been a pioneer in international collaboration, the MBA programme too can be studied in collaboration with foreign universities, with whom tie- ups exist. These tie ups are with the FHWS in Germany and with two from the USA in- Western Michigan University and the Virginia Commonwealth University. Several research projects have also been undertaken here.
Research has long been a key drill at the Christ University. That is the reason for the existence of several Centres of Excellence on campus. There are centres here for the areas in – Concept Design, Academic & Professional Support, Research & Training, Design Innovation, Publications, Indian & Foreign Languages, Education Beyond Curriculum, Case Research & Development, Counselling & Health Services, Digital Innovation, Research Projects, Social Action, Social Research, Incubation, Publications, Sustainable Education & Development and a few more. There is also the Praveen Kenneth Chair on Leadership, to foster the best of leadership and team building practices.
Other Popular Universities in Karnataka