Himachal Pradesh University, Shimla
Quick Facts
Type of Institute
State University
Estd. Year: 1970
Campus Size: 200 Acres
Total Faculty: 236
Total Students Enrollment: 16349
Interested in this University?
To view the list of Departments
This College is accredited by NAAC A (National Assessment and Accreditation Council) validity is 04 Nov 2021 and the score is 3.21 .
Universities
Score
Rating
155.15
AAA
Disclaimer: Careers360 Ranking/Rating is done separately for government and private colleges but NIRF ranks both together. To refer the ranking methodology
click here
Historical University
Hp University is the one of the famous University in himachal Pradesh. Campus in nature top of the hill. Infrastructure is very rare and antique Hp University is one of the old University Campus facilities are not quite good because of hilly area. Faculty is very experienced Placement of the University specially for management students is good
Placements
Infrastructure
College Life
Industry Exposure
Faculty
Hostel
Questions related to Himachal Pradesh University, Shimla
Notable Alumni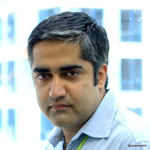 Paras Kaushik
Director, Global HR Operations
General Information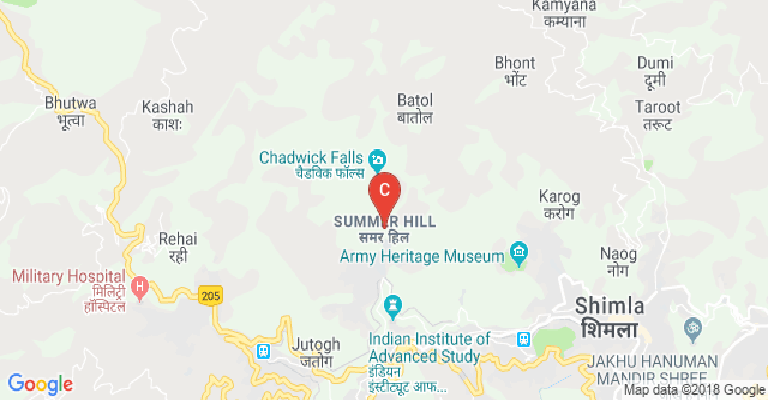 Address:
Himachal Pradesh University, Gyan Path, Summer Hill, Shimla, Himachal Pradesh - 171005 India
About College:
The Himachal Pradesh University (HPU) in Shimla was founded in 1970. Its location on Summer Hill, about five kilometres from the main city centre is one of the major draws. The campus is surrounded by the lush greenery of oaks, rhododendrons, deodars and pines. One can even view snow-capped peaks from this 200-acre campus. The University firmly believes in cultivating a spirit of free enquiry and maintaining the utmost independence of academic pursuits. Students are meant to instil the values of patriotism, democracy, discipline, non-violence and social responsibility.
Due to the obvious location, Himalayan Studies forms a major backbone for this university. Biotechnology is one of the most popular study choices here, with the main aim being the preservation of Himalayan flora and fauna. Here, research programmes are conducted for working professionals, government officers and for NGO staff. Full-fledged academic degrees are also available for students at the Master's level. These are courses on Disaster Management, Archaeology, Environmental Studies and even an MBA specifically for Rural Development. There is a special MFA (Master's in Fine Arts) catering to the local miniature painting styles. This is to preserve the local arts and help the culture flourish.
The university is approved by the National Assessment and Accreditation Council (NAAC). It is recognized by the UGC (University Grants' Commission) as a Centre of Excellence for Himalayan Studies. HPU holds the distinction of being the first university in the country to start with a Distance Education programme. Special focus is provided to girls' education, with one seat reserved per department for female students. Within the university, ample focus is given to other character-building tasks such as participation in youth welfare programmes, NCC (National Cadet Corps) and NSS (National Service Scheme).
There are several institutes within the HPU focusing on a diverse range of topics. The institutes are as follows:
Agro-Eco Research
Environmental Studies
Himalayan Studies
Management Studies
Population Research Centre
Pre-Exams Coaching
Vocational Studies
Academic Staff of College
University Library
College Development Council
Institute of Tribal Studies
Institute of IT
Centre for Australian and New Zealand Studies
International Centre for Distance Education and Open Learning (ICDEOL)
Evening College
The library at HPU is very well stocked- with over 2 lakh book titles. Attached to it is also a museum, a repo-graphic unit, bindery, exhibition room and a private reading room. The university also actively encourages the weaker sections of the population to come up to the mainstream. That is why the Pre-Examination Coaching Centre (PECC) was set up to facilitate free coaching to members from Scheduled Castes (SC), Scheduled Tribes (ST) and Other Backward Communities (OBC). This helps people from the weaker communities to prepare for national level examinations and take up prestigious positions. The services of other colleges or institutes nearby are also enlisted for this programme.
Key alliances have been formed with universities in foreign countries. Australia and New Zealand are two countries where this extends the best for HPU. The academic exchange is thus best fostered with these two countries. This is the most important such centre with these two countries in the entire North India region. The aim is to ultimately make these two countries accessible to Indian students and academic circles alike. These courses begin at the MA level onwards till the doctorate.
Similarly, there also exist several faculties here. While the institutes focus on various infrastructural commitments, the faculties' task is intellectual stimulation. The faculties at the HPU are as follows:
Ayurveda
Commerce and Management
Dental Sciences
Education
Language
Law
Life Sciences
Medical Sciences
Physical Sciences
Social Sciences
Computer Sciences
Performing and Visual Arts
Biotechnology
Journalism and Mass Comm.
Mathematics and Statistics
One can clearly see how there is the right mix of the traditional and modern. While there are the conventional academic areas such as law, medical sciences and computer sciences, one can also pursue studies on Ayurveda here. The degree in its entirety is known as BAMS- Bachelor of Ayurvedic Medicine and Surgery. There is also scope for the performing and visual arts. The School of Language is another famous one. It enables study in English and Hindi, plus also Sanskrit and some modern European languages. The HPU's focus on sustainability and environmental balance have led to a course at the master's level key to this. It is the Population Research Centre. Here the course focuses primarily on women's development.
The Himachal Pradesh University in Shimla is also an active participant in various conferences and events. In January 2018, for example, a week-long workshop was conducted on research methods and reporting techniques. A two-day conference was conducted about nine months later on understanding science, arts and spirituality. This was conducted by the university's Department of Visual Arts.
All admissions process to the university is transparent, listed on the website. The results and notifications for various entrance exams or merit-based selections are mentioned in detail. All this makes this Shimla-based campus an ideal place to broaden one's academic horizons.
Other Popular Universities in Himachal Pradesh