What Are Entrepreneurial Skills - Definition and Examples
What are Entrepreneurial Skills: What is Entrepreneurship?
Before understanding what are the skills required for entrepreneurship, one should read and explore what is entrepreneurship itself. Entrepreneurship, in simple words, is the establishment of a new business enterprise. There are businesses everywhere. We consume a variety of goods and services offered by different companies every day. All these companies were set up and are being run by entrepreneurs. Entrepreneurship not only sparks the formation of new firms across a range of industries but also has a favourable effect on economic growth. Economic development depends heavily on entrepreneurship because brisk business activity offers advantages for both the entrepreneur and the economy. Let's look into more detail to understand what are entrepreneurial skills.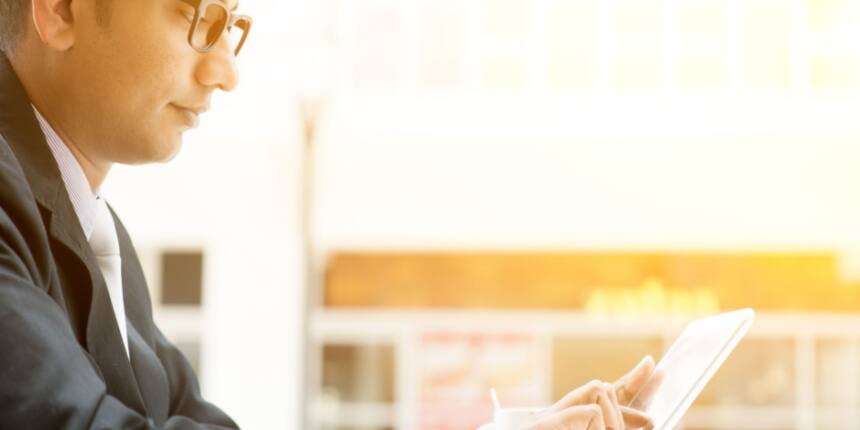 Also Read | Importance Of Communication Skills
What Are Entrepreneurial Skills: Some Fundamentals
Every time period has seen the presence and play of entrepreneurs. To understand what are entrepreneurial skills, we first need to understand what a business is and what it takes to start a business. There are certain prerequisites to starting a business, let us take a look :
Risk-Taking Behaviour | One of the entrepreneur skills which needs to be understood is that entrepreneurs should be able to take risks while also taking necessary precautions, such that they move swiftly towards their goals. You ought to be self-assured in your abilities and your methods of operation. Additionally, you should be aware that everyone's experiences of success and failures are different. You should be willing to carve your own path. Learning how to take the right risk is the initial understanding of what are entrepreneurial skills.
Asset Management Skills | A must-have entrepreneur skill is the ability to manage resources such as time, money, infrastructure, and employees. A successful corporation is built on efficient time and personnel management.
Vision | A person aspiring to be an entrepreneur must have a clear understanding of what needs to be done and what strategies need to be carried out. Having a clear perception and strategy is an essential entrepreneur skill.
Knowledge Of Relevant Technology | Sometimes a specialised technology is needed to accomplish a particular purpose in business. For instance, you would need to know certain programming languages if you want to create software for web designing. Also, it is easier to manage a technical team when you yourself are technically sound.
Also Read | How To Build Confidence And Self-Esteem
What are Entrepreneurial Skills: Build Good Soft Skills
Let us more specifically about some more entrepreneurial skills.
Relationships With Others | The ability to form good relationships is one of the essential entrepreneurship skills, that is required to be practised and kept in mind.
Observing The Surrounding | One of the important entrepreneurial skills is the ability to observe one's surroundings. With regard to the business that one wishes to create, this skill aids in understanding the surroundings and social climate.
Coordination | It is a skill that facilitates different people to work together to achieve a common goal.
Also Read | How To Improve Interpersonal Skills
What Are Entrepreneurial Skills: Good Managerial Skills
Planning | It is a fundamental management technique that entails creating one or more intricate plans in order to get the optimum outcome. In the planning process, a goal is identified, a strategy is created, and then the procedure to be used to carry out the strategy is decided.
Advertising | It is a skill that allows you to sell things or raise awareness about something, like any product. For instance, advertising involves using the media (TV, Newspaper, etc.) to publicise your products and services. Advertising works as important entrepreneur skills as it bridges a product/service and the needs of the consumer. It basically entails planning the product, its pricing, its location, and how it will be promoted.
Accountancy | It is the process of creating or maintaining financial records. Analysis, verification, and reporting of records are all included. Good accountancy skills help in maintaining organised files and records, it will also demonstrate to your clients that you are capable of handling their financial information with respect and honesty.
Negotiation | Negotiation is the process of resolving any issues that may arise between two or more parties. Through negotiation, parties strive to agree to a solution that benefits both of them. You need good negotiation skills in order to get build better relationships.
Also Read | Stress Management Techniques
When you ask yourself what are the skills required for entrepreneurship, you first need to understand what is entrepreneurship. Entrepreneurship requires many entrepreneur skills, some of which are risk-taking behaviour, negotiation, knowledge of relevant technology, risk-taking behaviour, accountancy and asset management. Basic entrepreneurial skills will establish good relationships with people and pave the way for further initiatives that will benefit future business deals.
Also Read |
Frequently Asked Question (FAQs) - What Are Entrepreneurial Skills - Definition and Examples
Question: Question. Why are entrepreneurship skills necessary?
Answer:
Answer: The acquisition of entrepreneurial capabilities and entrepreneurial skills, which are essential to creating opportunities for independent initiative, is facilitated by entrepreneurship education, which also helps to create knowledge of how firms evolve.
Question: Question. Which five entrepreneurship skills there are?
Answer:
Answer: A successful entrepreneur has to be able to work on his entrepreneur skills, such as selling, communicating, concentrating, learning, and strategising well. Continuous learning is an essential entrepreneurial talent as well as a highly important life skill.