PCMC Career Options
What are the options for PCMC career options? PCMC would refer to a subject combination of Physics, Chemistry, Maths, and Computers. Nowadays, there are thousands of professional courses to choose from, making it harder than ever to determine which career path to take and what holds the key to a successful future. The PCMC subject combination offers a wide array of career options for science students. However, it's important to understand your options and how to steer your career in the right direction. Read this article to know more about the PCMC jobs list and salary and PCMC course jobs salary per month.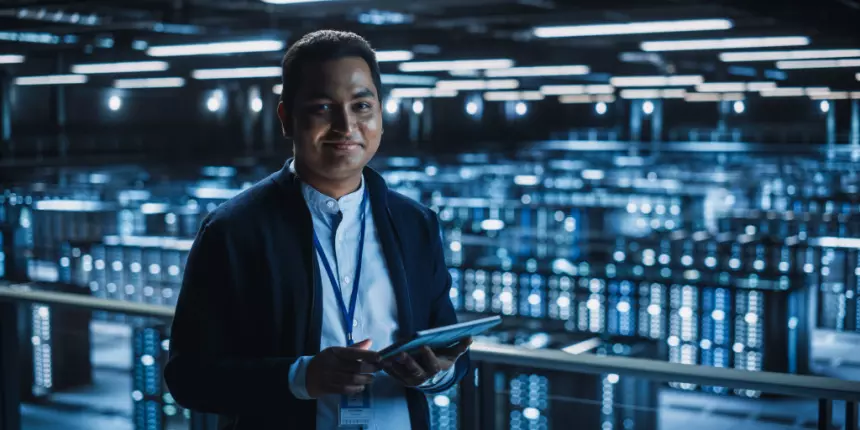 PCMC Career Options - Expected Salary, Eligibility
PCMC Career Options - Courses After 12th Science PCMC
Some of the popular courses after 12th science PCMB are:
Let's look at some of the top PCMC career options after 12th.
PCMC Career Options
| | |
| --- | --- |
| PCMC Career Options | Average Starting Salary (monthly) |
| Software Engineering | Rs 62,000 - Rs 65,000 |
| | Rs. 42,000 - Rs 48,000 |
| Ethical Hacking | Rs 29,000 - Rs 31,000 |
| Animation & Graphics | Rs 24,000 - Rs 28,000 |
| Computer Applications or IT | Rs 50,000 - Rs 54,000 |
| Machine Learning | Rs 55,000 - Rs 60,000 |
(Note: Data has been collated by team Careers360)
Also Read: Top Sciences Degree Colleges In India 2022
PCMC Career Options - Software Engineering
In India, software engineering has always been one of the most in-demand and lucrative fields PCMC career options after 12th. Software engineers are in charge of developing software functions that correspond to the software design. They collaborate with designers to develop a software application that solves a specific problem or assists people in performing a task more efficiently and easily. For decades, there has been a high demand for this position, which will only increase as more companies jump on the digital and tech bandwagon. The employment avenues for software engineer are software Industries, computer systems design firms, and corporate institutions.
Also Read: Career As Software Engineer- Role, Education, Jobs & Salaries
PCMC Career Options - Industrial Design
Unlike traditional design fields such as apparel or fashion design, if you are thinking after PCMC which course is best, then it is one of the career options for PCMC as a sub-field of design that requires science students to have procedural knowledge. Industrial design refers to the creation of mass-produced items such as appliances, automobiles, and mobile phones. Industrial design necessitates technical knowledge, which PCMC students are taught. Industrial design necessitates extensive research and development. The employment avenues for Industrial design design testing facilities, design centers, and client exhibit sites.
Also Read: Top Industrial Design Colleges In India 2022
PCMC Career Options - Ethical Hacking
Ethical hacking is a career with a modern flair that is quickly becoming a popular career option for students due to technological advancement. And, as its name suggests, the career itself is exciting and unusual. Ethical hackers attempt to breach a computer system's security to identify vulnerabilities and flaws in the system's defences and prevent sensitive information from being leaked. Ethical hackers should be well-versed in logic and problem-solving techniques. The employment avenues are private or governmental organizations, technology, and internet companies.
Also Read: Cyber Security Ethical Hacking Course
PCMC Career Options - Animation & Graphics
The Animation sector in India is rapidly expanding as a result of a surge in demand for VFX, CGI, and post-production. The need for locally produced content is acute, even though Indian television and film have a long history of outsourcing such technologies to professionals from other countries. As a result, there is a high demand for talented and dependable professionals in the fields of animation and graphics. Graphic design, 3D animations, animation, digital film-making, VFX, multimedia productions, and other related fields are all covered by professionals in this field. The employment avenues are publishing houses, advertising agencies, video game design firms, and animation studios.
PCMC Career Options - Computer Applications/IT
If you enjoy computers, coding, and programming languages, one of the PCMC course career options is computer applications. Professionals in this field are well-versed in operating systems, computer hardware, software concepts, and programming languages. To have a successful career in this field, one must have a strong command of various programming languages, strong logical abilities, and be up to date on the field's latest advancements. The employment avenues are IT consultancies and service providers, and IT departments in organizations.
Also Read: Diploma In Computer Applications
PCMC Career Options - Machine Learning
Machine learning is a newer technology. However, it has grown in popularity because it enables businesses to create intelligent solutions that can operate independently and learn with each iteration. Face recognition, autocorrect, Google Assistant, and Amazon recommendations are some of the most common machine learning applications you see in your daily life. Machine learning engineers are the people who create these solutions. They are experts in developing and applying machine learning models to solve problems. Machine learning is also an excellent PCMC course jobs after 12th as the students exclusively have the science, mathematics, and computer knowledge required to pursue a career in it. The employment avenues are manufacturing industries and research and entertainment.
Also Read: Machine Learning Certificate Courses
Class 12th is a watershed moment for students because it marks the end of their academic careers and the start of their future careers. Based on their interests, PCMC students can pursue a variety of career paths in science. After the 12th PCM, there are several career paths available that focus on technology, planning, healthcare, infrastructure, and multimedia. Knowing your career options after PCMC and choosing one that interests you will assist you in carving out a rewarding and fulfilling career.
Author - This article has been authored by Yashodhra Arora, who is a Counselling Psychologist, with extensive experience in career counselling for high school students.