10 Skills to Know for Every Project Manager
Project management is basically a method or a procedure of getting things done through others or leading others to gain the desired results with the optimum utilization of resources. The skills of a project manager includes maintaining the quality of the work, getting it done within the given time constraint and also not exceeding the budget. Optimum allocation of resources to attain the predetermined objectives is also one of the challenges of a project manager.
Also read - List of Certification Courses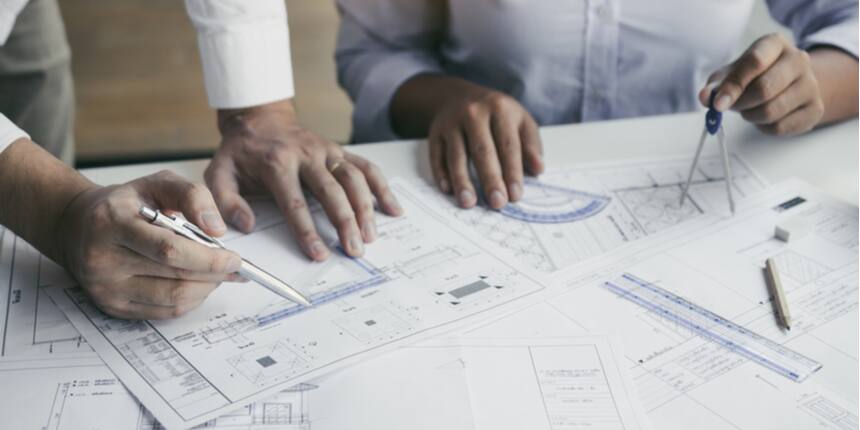 There are numerous project management certification courses available that one can pursue to make a career in this field and upgrade their project manager skills. A survey conducted by the Institute of Project Management shows that there will be approximately 22 million new jobs created in the field of project management by the year 2027. This clearly shows that there is a great scope if one possesses project manager skills and decides to take it as a career.
One can enhance their project manager skills by taking up various project management courses. There are multiple colleges in India as well as abroad that offer both undergraduate and postgraduate degrees. On the other hand, numerous websites are also offering project manager course in project management. Talking about the career prospects, a person who has done masters or MBA in project management and has enough project manager skills can easily get a job that pays them up to INR 12,00,000 to INR 15,00,000 per year
Also read - Project Management Colleges in India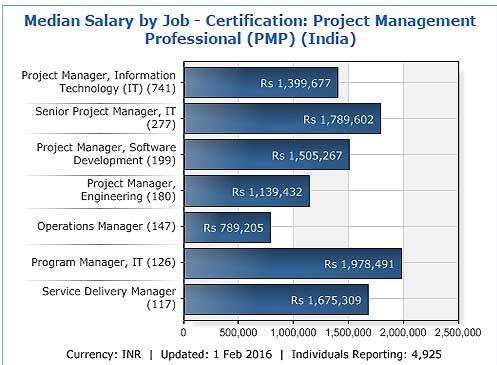 A project manager is a representative that works on the behalf of a client and has to manage things as per the requirements of clients, based on his work experience and knowledge. Many institutions offer project manager course that one can pursue to brush up their knowledge and project manager skills required in this field.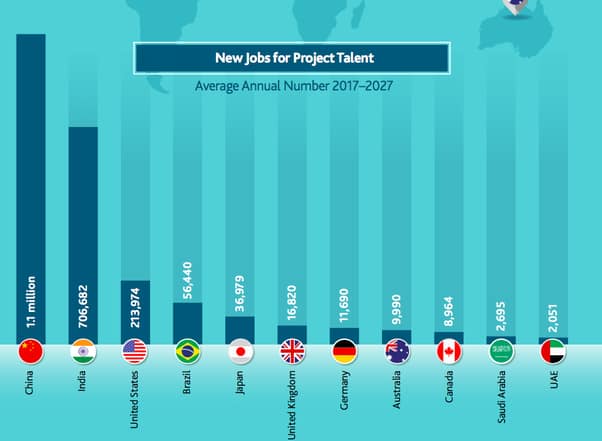 10 Skills to Know for Every Project Manager
These are the basic project manager skills that are transferable across the industries and are must-haves for any project manager to get the work done through others effectively and efficiently with the optimum utilization of resources. For example, a project manager should have the required knowledge of the task and he should be able to function in multiple areas at once. He is responsible for everything from the initial stage of planning to organising, staffing, directing and giving the desired outcome.
COMMUNICATION: The ability to express yourself clearly and accurately so that others could easily understand what you are willing to tell them is a life skill. While being in the post of a project manager you need to encounter a number of people and have to explain to them about the work and expectations of the client. Communication skills are required to express your views and alter your vocabulary and language as per the requirements. This project manager skills will help you get rid of the barriers that can be caused due to language. There is a project manager course that you can pursue to gain the communicational skills. Websites like udemy, edX, and other project management certification courses offer a wide range of material that you can take up & enhance your project manager skills.
Also read - Introduction to Project Management Certification Training Course Bt Simplilearn
LEADERSHIP: A leader is someone who sets a direction and guides others to achieve the desired goals. For a project manager, having leadership skills is very necessary. He is the person responsible for managing the human resources and giving them guidance throughout the process starting from planning to getting the output as per the requirement of the client. He is supposed to jot down the plan and set the course of action that has to be taken and lead others. MBA in project management, which are 2-year project management certification courses will provide you with all the relevant leadership qualities required for being a project manager. There are colleges like Symbiosis and IIMs that offer these master project management certification courses in project management,
ORGANIZATION: Irrespective of the profession, having organizational skills plays a very important role in bringing success to the project or organisation. For a person in the capacity of a project manager, it is very crucial to have organisational skills. They are responsible for organising the human as well as material resources along with managing the time. Training in project management can help you gain this important skill. You can pursue an online certification course in project management from simplilearn for INR 8999.
Also read - 23+ Courses on Agile Project Management to Enrol on LinkedIn Learning
TIME MANAGEMENT: Time management is all about the ability to put the time into correct usage and get all the projects and tasks completed on or before the deadline. Sometimes, this skill is not only useful for the professional life but also the personal one. The project manager is supposed to have the skill of managing time as he is meant to make the choice between what is urgent and what is important. He is the only responsible for getting the work done within the limited time duration. Pursuing an additional project management certificate courses in this field will be of great help in gaining the required skills and making you better off. MIT School of distance education is a great option for pursuing a diploma in project management for an amount of 75000 INR.
ADAPTABILITY: To keep with the changing nature of work and environment, adapting to the changes is very necessary, be it in terms of profession or personal life. For an organisation to be successful it needs to adapt to the changing environment and a project manager is responsible for bringing these changes. He is allowed to alter the goal or the selected course of action as per the requirement. Also, he has to work with a team of numerous people and it is very important for a project manager to get adapted to all of his team members in order to get work done in the best possible manner with the optimum utilization of resources.
MOTIVATIONAL SKILLS: Having motivational skills is very crucial not only for a project manager but for anyone leading a team. In order to get the work done in the desired manner, a project manager is supposed to motivate the team members constantly. Various techniques like paying a bonus, giving appreciation, promotion etc can be used to motivate the workers. Without motivation, workers may become lethargic and slow in their work, they might even put their personal goals above the organisational goals and that would result in the mismanagement.
Also read - PMP Certification Training Course by Edureka
ACTIVE LISTENING: Active listening skill is very necessary for any manager. He is a link between the clients and the works. Listening actively to clients and communicating that to his team members is an important task that he needs to perform. Not only this but also allowing his team members to speak and listening to their ideas would also motivate them to perform better. Pursuing an online project management certification in active listening (improving communication skills) which is currently available on Coursera is a great option to enhance your skills. Such project management certificate courses are offered by University of Wharton and it can be done free of cost.
CONFLICT MANAGEMENT: It is a skill that includes managing a confrontation or conflict in a positive manner by limiting its negative impacts. The major aim of a project manager is to get the project done in the best manner and thus he is responsible to solve any dispute or conflict arising and within the department or across the departments. He is supposed to ensure that everything is done smoothly and there is no misunderstanding regarding anything. Pursuing a project management training on the zoctech.com platform would be of great help. These are 28-hour long online project management courses that can be pursued free of cost.
INTERPERSONAL SKILLS: Interpersonal skills are all about interacting with others and building relationships. Be it your professional life or personal life, interpersonal skills always play a very vital role. For a person in the capacity of a project manager, it is very important to be in a good interpersonal relationship since the managers mostly have to work with a lot of subordinates in the team. Having such skill these skills will help them understand other people better and tailor the methods of working to reach the optimum utilization of the available resources.
Also read - Post Graduate in Advanced Project Management by SPJIMR, Mumbai via Nulearn
PROBLEM-SOLVING: It is a necessary skill for any project manager who has to encounter new and difficult tasks everyday. The process of enabling the capacity to solve through the most difficult situations and tasks is what problem-solving is called. A project manager is the one to be questioned whenever there is any issue hence having this skill plays a crucial part in achieving day to day goals.
Also read -
Pursuing an MBA in project management or a degree equivalent to it would help you gain all the relevant skills required for being a project manager but for giving a competitive edge to your competitors it is always suggested to pursue some additional online project management courses in project management or training in project management. There are some skills that are self-taught and can be gained with practice only while for others, there are various online project management courses on websites like Alison, edX, Udemy, Oxford Home Study Center where you can gain the required skills for free of cost or by paying a very minimum amount ranging between INR 15 to 20 thousand.
Also read - Project Management Colleges in Mumbai
Frequently Asked Question (FAQs) - 10 Skills to Know for Every Project Manager
Question: Is project management in demand?
Answer:
Yes, the demand for project managers is always high. They are required for all kinds of industries irrespective of size and type. A study conducted by The Project Management Institute shows that 22 million new jobs are expected to open through 2027.
Question: Is pursuing an MBA in project management a better choice?
Answer:
Yes, pursuing an MBA in project management or a degree equivalent to it would help you gain all the relevant skills required for being a project manager but for giving a competitive edge to your competitors it is always suggested to pursue some additional online project management courses in project management or training in project management.
Question: What is project management?
Answer:
Project management is basically a method or a procedure of getting things done through others or leading others to gain the desired results with the optimum utilization of resources.
Project Management Updates and Articles
If you are looking for a career in Agile Project Management, t...
17 Jun 2021
Questions related to Project Management
Showing 25 out of 25 Questions