10+ Highly Paid Non- IT Jobs in India
The IT and digital services sector in India has seen quite a boom since the time it was first introduced in India, since 1967 when Tata Consultancy Services first started operations in Mumbai. But in another scenario, apart from all these lucrative IT jobs, there are a plethora of top highly paid Non IT Jobs in India which are not just good alternatives to the IT sector, but also provide growth opportunities to non-technical professionals. Read the article to know more about highest paying non-IT Jobs in India.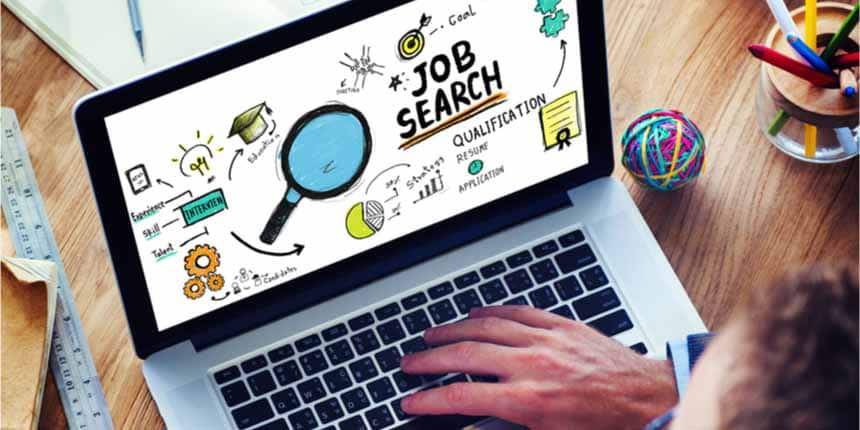 Also Read: Course in Information Technology by Savitribai Phule Pune University, Pune via Swayam
Top 10 Highly Paid Non-IT Jobs in India
As per recent statistics, 43% of the positions as of now being recruited in tech organizations are non-tech jobs.
Surgeons and Doctors: Medical experts are even now amongst the most highly compensated experts in the nation. Thinking about India's huge population, it isn't astounding that the nation faces various medical problems. Notwithstanding, the proportion of accessible specialists to patients is extremely low in India, making it one of the highest paying non-IT jobs in India. At entry-level, surgeons can expect a salary in the range of INR 9, 71,000 p.a. and an experienced surgeon can earn upto INR Rs. 24, 63,000 p.a.
Education: One needs to complete MBBS in order to pursue this profession.
Investment Banker - Investment bankers work with finance associations to raise capital through value financing or obligation of the board. It is another one of the top highly paid non-IT jobs in India which is an exceptionally in-demand position since they have to work in a relentless domain where choices can represent the moment of truth in the financial destiny of the association. With investment banks like Goldman Sachs, Morgan Stanley & Credit Suisse outsourcing their work to India, there is a large opportunity waiting to be tapped.
Educational Requirement:
Under graduation degree in Economics, finance, maths, business organization or any related field

Masters in the above subjects
Aptitudes:
Analytical abilities

Inside and out market information

Good communication skills

Leadership abilities
Commercial Pilots: One of the most captivating professions around the world, aeronautics is additionally very well paying. Commercial pilots gain attractive compensation, particularly in the event that they are utilized by the top-most aircrafts. Since the activity is genuinely burdening with long flying hours and voyaging time, pilots need to be physically fit & mentally alert.
Education:
Under graduation in Aviation, aircraft operations, aeronautical engineering, etc

They additionally need to take 1,500 absolute flight hours, which will include 40 hours of instrument flying.
Skills:
Spatial awareness and excellent coordination

Careful comprehension of airplane instrument

Numerical and well versed in Physics

Group coordination.
Chartered Accountant: Chartered accountants manage funds for organizations and associations to guarantee they remain gainful and tax consistent. It is one of the highest paying non-IT jobs in India which do not require information technology Certificate Courses. It is time consuming for a CA to ace all the parts of the space and thereby be a specialist. Quite obviously, a good CA gets paid a great deal for his/her administrations.
Education: CA accreditation
Skills:
General business knowledge and awareness

Solid analytical and critical thinking skills

Good interpersonal and communication skills

Strong numerical skills
Marketing Professionals: Marketing is centre to any business procedure and the quick digitization of marketing stages is opening up new roads. Organizations are currently hoping to employ experts who have hands-on information on new marketing methods. Digital and Social Media marketing is now becoming popular among students of marketing. A MBA or a Digital marketing course can get you very rewarding positions without information technology Certification Courses.
Education:
Under Graduation in business, marketing, sales, advertising or fields related to this

Specialization in digital marketing
Skills:
Communication skills

Creativity

IT skills

Good negotiation and sales skills

Market Knowledge
BUSINESS ANALYST: Another one of the highest paying non-IT jobs in India for Fresher in organizations is Business Analysts. This job permits you to explore and dissect the opposition in the market and give the best answer for the business, which are the best places to put resources into and how to continue.
Aside from being lucrative, this activity profile permits the possibility to interface with various customers and find out about them.
Skills:
To have an intensive comprehension of your clients

Have proper knowledge of the market

To recognize the business patterns

To offer support

To improve operational effectiveness
Also Read- Innovation and Information Technology Management by IIM Bangalore via Swayam
TECHNICAL WRITER: This is the other forthcoming top highly paid non-IT job in India for fresher. The monetary standpoint for the field of technical writing is acceptable. However, as long as the tech business is growing, the interest for technical writers will exist. Here, you will create, assemble, and disperse technical data among clients, creators, and producers.
DIGITAL MARKETING STRATEGIST: With the expansion of Mobile telephones and the web, Digital marketing is a blasting industry and is the new business standard. There are numerous functions in the marketing field. You can do a course in digital marketing to learn techniques to advance your business and increment your income.
As a Digital Marketing Strategist, you will be responsible for creating solutions to meet customers' targets dependent on buyer understanding and information.
Besides, you will likewise help groups and teams to create and develop thoughts to unite brand objectives, retailer targets, and customer needs.
Also Read: Professional Certificate Programme in Information Technology Management

GRAPHIC DESIGNER - Graphic Design is one of the famous non-specialized & most lucrative positions in India for freshers. Also, in the event that you have the ability of conveying outwardly which joins words, pictures, and thoughts to introduce the data to the crowd at that very point, this activity is yours.
You make visual ideas through Photoshop, or utilizing PC programming, and to convey thoughts that inspire, advise, or enamour customers.
Besides, you build up the general format and creation plan for commercials, leaflets, magazines, and corporate reports.
LAWYERS-The complexities of our legal framework have made several legal profession alternatives that serve as an assortment of centre and non-centre legal capacities. From attorneys, judges, secretaries, and advisors, the lawyer's job is growing and developing to stay up with the ever-changing legal framework. A profession in law is another highest paying non-IT jobs in India which can be mentally testing, specifically satisfying and monetarily fulfilling.
A degree in law not just lets you practice as a legal advisor in the courts in the organization yet in addition opens up profession choices in areas like corporate administration, legal administrations and managerial administrations.
Thus, the above-mentioned jobs are some of the brightest & highest paying non-IT jobs in India for all aspirants and job seekers that you should be eyeing if you want to stay on the trajectory of success without pursuing any information technology Certification Courses.
PROS AND CONS OF HIGHEST PAYING NON-IT JOBS IN INDIA
Non-tech occupations were prior viewed as simple or an easy decision. But that is not the case anymore.
Pros:
Occupations that run the organization;

By and large, better compensation with high odds of profession development.

Each organization has an interest for non-tech jobs to get this on the road.

Adaptable work hours – better work-life balance

Includes lot of human interaction and people skills
Cons:
The compensation isn't vitally acceptable all over the place, particularly in organizations where the attention is on information technology careers.

Less assets accessible for the non-tech groups in contrast with what the tech groups get.

Not needed to stretch the limits and get familiar with an immense range of things.

Person's development is less significant when compared to other job occupations.
While both these Non IT occupations have incredible development openings and are well popular, the opposition can be high also just as the battle to demonstrate your value.
Also read -
Frequently Asked Question (FAQs) - 10+ Highly Paid Non- IT Jobs in India
Question: What do you mean by Non-Technical Jobs?
Answer:
Non IT jobs focus on recruiting suitable candidates from sectors other than IT (Information Technology) Some examples are Lawyers, Doctors, Marketing manager, Sales Manager, etc.
Question: What are the top highly paid non-IT jobs in India?
Answer:
According to reports, some of best non tech jobs are Sales representatives, Accounts managers, Financial advisors, Operations Manager, etc.
Question: What do you mean by Non IT recruitment?
Answer:
Non-IT Recruitment is essentially enrolling in all the segments other than Information Technology (IT) division. It incorporates numerous segments like Airline, building Material, Agro Commodities, FMCG, BFSI, Medicine and Healthcare, Industries, Retail, Media and Entertainment, real Estate and so on.
Question: How do I get into a non-technical job?
Answer:
It is very important to decide the non-technical field you want to pursue in. You can get a bachelor degree in your chosen field and later opt for a specialization in that field.
Question: What are the important Non-IT Skills?
Answer:
Some of the important skills required for non-technical jobs are: communication, planning, problem solving, creativity, research and collaboration.
Question: What is the difference between Non IT and IT jobs?
Answer:
IT Jobs as is clear, are more focused towards the IT sector and require very specialised skills with regards to data, programming & computer technology in general. Non-IT jobs can include investment banking, writing, graphic design as well as law & finance.
Question: What is the job role of a Business Analyst?
Answer:
Business analysts (BAs) are answerable for overcoming any barrier among IT and the business utilizing information investigation to evaluate measures, decide prerequisites and convey information driven proposals and reports to heads and partners.
Question: Who to improve and make my Non IT skills better?
Answer:
Attempt new imaginative approaches to tackle issues. Think and rehash. This is the way you stay inventive. Challenge yourself, centre around yourself and improve these non-technical skills.
Question: How to frame a non-technical resume?
Answer:
Mention the non-technical skills that you have. Mention any certifications that you have done. Include your strength and hobbies and highlight events where you applied skills like problem solving, team management, etc.
Question: What is the best degree to do if you want to become a business Analyst?
Answer:
In outline, hopeful business analysts need at least a four-year college education in business, the board, bookkeeping, insights, or a related field. However, a few managers may favour up-and-comers with an applicable graduate degree. Quite a while of experience is additionally normally required.
Question: What do non-technical companies look for?
Answer:
Good companies, when hiring for non-technical roles, look for candidates who are thoughtful, innovative and can face challenging situations upfront. In a bid to prepare crisis managers and leaders, these are some of the ideal qualities that a corporate firm looks for.
Question: Does a manager need to have technical knowledge?
Answer:
It is important to have technical knowledge but a successful manager should focus more on his people skills.