Who is a Advertising Manager?
Nobody counts the number of ads you run; they just remember the impression you make ~ Bill Bernbach
Advertisement is an integral part of our daily lives. From watching them on television to passing a billboard, we are constantly bombarded by various advertisement campaigns through various mediums. These advertisements are created by advertising managers and their teams. Career as advertising manager has creative and rapidly evolving jobs. They are responsible for designing and managing promotional campaigns for various companies. Their primary objective is to promote interest in the products and services. Working with art directors, sales representatives and financial staff, advertising managers create and carry strategies and also serve as a bridge between for consumers and brands. Advertising managers are expected to be influencing individuals, this means they are generally good leaders who prosper in leading and influencing others. Those who are interested in working as Advertising manager can pursue BA, MA JMC and BMC specialising in advertising or pursue BBA and MBA as Media Management courses in order to fully understand managerial roles and responsibilities.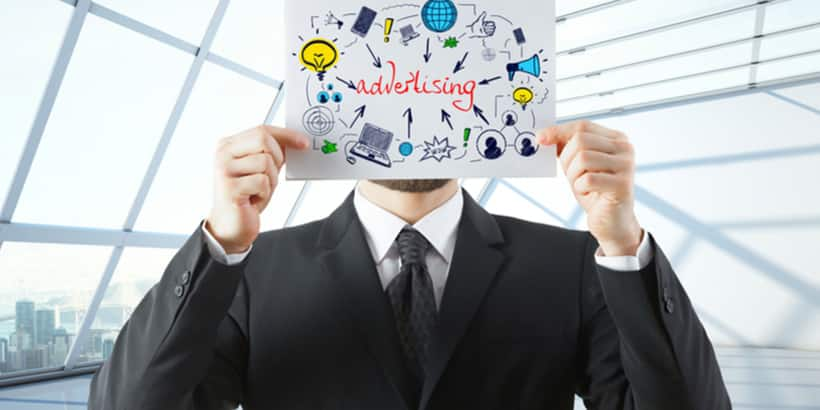 Advertising Manager in a Nutshell
Advertising managers consult with the financial department to plan a marketing strategy schedule and cost estimates. We often see advertisements that attract us a lot, not every advertisement is just to promote a business but some of them provide a social message as well. There was an advertisement of a washing machine brand that implies a story that even a man can do household activities. And of course how could we even forget those jingles which we often sing while working.
Quick Facts for Advertising Manager
Industry

Media

Average Salary in India

₹60000

Suitable for

Male, Female, Others

A career as advertising manager is not gender-specific. Males, females and others can choose advertising as a career for themselves. Men and women advertisement managers receive equal benefits in India, because in this profession, gender is insignificant.

Any special needs

Yes

A career as advertising manager suits everybody, even those with special needs. Occasionally, they may be asked to attend events and arrange client meetings. Individuals with body deformity can plan and execute advertising campaigns for companies, they only need to have the ambition to show the world that in all the circumstances they can achieve their dreams.
What is the role of Advertising Manager?
An advertising manager generates products and service demand for a group, for an entire company, or on a project basis among possible customers. They serve in advertising companies that set up promotional marketing campaigns, in media firms that sell advertising space. An advertising manager acts as a contact of point for the customers with an advertisement or promotion organisation that creates and positions the advertisements. In larger companies with a comprehensive marketing department, numerous advertising managers can supervise in-house accounts and agencies for advertising and media services. So how to become an advertising manager and what does it takes to become one?
Resource Links for Online MBA
Target Audience
Advertising managers work hand-in-hand with the marketing team to decide how their service and products will meet the needs of their target audience. Advertising managers design and prepare a marketing strategy that is relevant to the needs of the targeted audience. Choosing a target audience is essential as it helps the company to focus its investments towards certain consumers with a potential for growth, product value and brand loyalty.
Advertising Campaign
Advertising manager manages a marketing strategy that relates to the target market, which includes television channels and magazines. As part of the marketing campaign, the manager supervises the production of all advertising content, such as photography, mail displays, posters, market creation and approval of the content until it is used by the agency. Advertising managers are liable for evaluating all the strategies, marketability of the products and help to develop the promotional campaign.
Search engine marketing
One of the prime responsibilities of an advertising manager is to track a website's efficiency. They have to identify and use online monitoring and Google analytics to evaluate website techniques and suggest the best solution for advertising. If the search engine marketing works with an online marketplace to increase sales and profits, it must design the website and use keywords to meet the company 's objectives.
Search engine optimisation
Advertising managers must establish traffic-enhancing strategies by making the site available on the internet. Pay per click, or PPC, search engine optimization takes clients to the platform through search engines like Google, Yahoo, MSN and Bing. Pay per click management is an important way to gain larger web-based visibility through the search for keywords.
Types of a Advertising Manager
Promotions manager: Promotions managers control campaigns that incorporate advertisements with buying opportunities to enhance sales. They use email marketing, newspaper advertisements, internet advertising, in-store promotions, media appearances and big events to reach clients. Promotions managers work in almost every field for marketing agencies and within the advertising department of a company, from production to technological innovation and banking to healthcare.
Marketing managers: Marketing managers predict the production of goods and services offered by a company and its competitors. They define future markets for the goods of the company. Marketing managers design marketing techniques that can help companies to increase their revenues and market share while maintaining that consumers are happy with the companies. The marketing manager's duties involve monitoring and reviewing the advertising campaign's success, overseeing the production budget and maintaining all promotional materials related to the brand value.
Account manager: Account Managers build good customer relationships, interact with major business stakeholders and team members and prepare sales data. Account managers often reply to customer requests and create new market opportunities across various companies. Account managers create revenue from client accounts. They work as the bridge between the company and its clients. They ensure that consumers receive goods and services in a professional manner.
Sales Manager: Sales management jobs are to instruct the distribution of services and goods as per assigned sales territories. Individuals who opt for a career as sales managers set sales goals and organizes training programs for sales representatives. They supervise the performance of sales representatives and advise them to improve their sales performance. They make pressure on sales representatives whenever it is required. The large organizations which sell multiple products employ regional and local sales managers.
What is the workplace/work environment of Advertising Manager like?
In a career as advertising manager, one is responsible for the distribution and advertisement of goods or services. He or she conducts studies to determine a target audience, retains market research, describes objectives, develops concepts, creates storyboards, approves copywriting and sets ad campaign expenditures. An advertising manager spends much time in the office environment. This is a regular job and the individual prefers to work in an office desk, and in a safe atmosphere in general. An advertising manager works in tandem with the marketing manager, sales manager and digital marketing executive.
Does Advertising Manager require travelling?
Likely
A career as advertising manager includes travel, but not very much. This occurs when they are required to meet the client at the office of the company by the advertisement manager of the business. An advertising manager travels quite often both globally and domestically in order to provide guidance and supervision for big advertising campaigns or other relevant businesses.
Employment Shifts
Full Time
A career as advertising manager usually involves working full-time. The advertising manager operates full-time but shifts vary by workload. However, the advertising manager seems to only work in the daily shift, which does not imply they should not have to spend extra shifts. The advertisement manager generally works 40 to 45 hours a week, with exceptionally crucial assignments that often require extra shifts. They operate 9-10 on a daily basis.
Employment Nature
Permanent
A career as an advertising manager may include jobs that are also be of a permanent or temporary nature. Advertising managers have to work within organisations as part of a group. They interact with their colleagues about projects or communicate with customers all around the world. They will also have to be capable of travelling to meet customers and the terms of jobs differ based on the geographic location of the client. They can be employed for a certain period of time, but they usually work as permanent employees.
Work Place
Office
A career as an advertising manager involves planing and executing company advertising campaigns. Those activities are conducted in the office setting. The work requires knowledge and mental strength but not much physical labour.
Presence in Geographical Area
Urban
In a career as advertising manager, there are several opportunities in urban areas, especially metro cities such as Bengaluru, Mumbai and Gurugram.
Time Pressure
Likely
Advertising managers execute certain activities for a business or person in a specified time-span. A career as advertising manager is one of the emerging career opportunities in India which needs a lot of time and mental strength.
Overtime Details
A career as Advertising managers serve for several mainstream media companies and they also work on an individual basis for nine hours a day. But when it comes to press releases they need to work harder. Many tasks may require more focus, in such situations they ought to stretch the duration of their shifts to finish it in time.
Weekly Hours of Work
Min 45 Hours
A career as advertising manager involves working about forty hours a week, almost nine hours a day. Advertising managers' work comes under certain shifts, and they may even work longer hours in various types of projects to solve the problem. While they work nine to ten hours a day, it can be up to fifteen hours at the time of a press release or campaign.
How to become a Advertising Manager?
Steps to become a Advertising Manager
What are the skills and qualities required to become a/an Advertising Manager?
Creativity: Advertising managers should be capable of producing unique and innovative concepts. Advertising creativity satisfies the clients' psychological, advertising and corporate demands. Creativity involves recognising significantly how a product satisfies a customers' requirement. It could be as basic as casting out a brand's perfect performer. Creativity is the most critical thing when it comes to marketing and advertising. This is the most appropriate method to create memorable, long-lasting memories for the customers and it is a perfect way to establish the target audience faster.
Communication skills: Advertising managers should be able to interact efficiently during the advertisement, promotions and marketing system with a team consisting of many other managers or staff members. Particularly, they should be able to interact with the public. Communication is vital as it gives customers an insight into the various things the company is offering. Advertisements also demonstrate the advantages, characteristics, and principles of a particular product. This practice of engaging with consumers is essential for advertisements.
Analytical skills: The advertising market is evolving with the emergence of digital platforms, advertisement, promotions and advertising managers need to be able to evaluate customer preferences and assess their institution's most effective approaches. An analytical skill starts by acquiring visibility into the customers of a company. Analytical skills are what consumers want to learn to handle and manage the information and build customer information for insight.
Decision-making skills: Advertising managers should have the capability to make a decision and contribute to the foundation of strong leadership competencies. Decision-making is a process that is needed in every small or large industry. Having decision-making skills enables one to evaluate every situation.
Interpersonal management: Advertising managers work with a majority of individuals in various positions, both within the company as well as outside. Interpersonal skills are the qualities and strategies that an individual uses to communicate effectively with everyone. In the corporate world, the word involves the willingness of an individual to function well with each other. Interpersonal skills vary widely from behaviour to communication and teamwork.
Which certifications and internships can be helpful in becoming Advertising Manager?
Internship Availability
Yes
Internships are a great way to learn and develop technical expertise in the industry and have a comprehensive understanding of the career as an advertising manager and how to become an advertising manager in India. Internships are seen as the perfect means of gaining exposure. Internships serve to provide the candidate with the real-life experience. Internships often provide the future applicant with the opportunity to incorporate the theoretical concepts that they have developed in order to bring it into practical use during their college days. The advertising interns are accountable for implementing advertising and marketing assistance. The intern should report to the marketing manager and help with all marketing and advertising management that the company needs, including a focus on outbound digital marketing and communication.
Career Path Progression for Advertising Manager
Strategic planning manager: Strategic planning manager analyse companies to assess their strengths, vulnerabilities, efficacy in operational activities. They make suggestions based on many different factors to reduce risks and develop strategies for achieving the long-term goals of the organisation. A profession in strategic planning involves supporting an organisation to establish a plan for the performance and development of the company. The function of the strategic planning manager is to assist the organisation in collecting, analysing and presenting data. The strategic planning manager reviews the internal business strategies and evaluates them.
Business Development Manager: Business marketing managers inform consumers about goods or services provided by a business in order to increase revenue. They build partnerships in new regions and boost sales through direct contact with potential customers. A Business Development Manager is the first point of contact that a new client can have with a business as they seek knowledge about the goods and services that the company offers. A Business Development Manager frequently responds to requests, offers and creates business in new sales areas.
Corporate Manager: Corporate manager functions as a team leader and directs the work of the organisation against its executive-level goals. He or she recognises the company's strategic goals and afterward operates on assigning corporate funds for achieving those goals. Corporate managers decide and implement policies as well as provide daily operations of companies and organisations in both the private and public sectors. With the support of senior executives and staff managers, Corporate Managers prepare, guide, or organize business processes.
Advertising Manager Jobs and Salaries
Strategic Planning Manager
Monthly Salaries
Average Salary

70000

Junior Level Salary

30000

Senior Level Salary

100000
Job Description
Strategic planning manager is in charge of coordinating and managing the strategic and long term objectives of the organisation. They perform organisational reviews to identify opportunities for improvement and to assess the effectiveness of operational activities. Additionally, a strategic planning manager usually reports to upper management.
Salary Description
The income of strategic planning managers depends on job development or is highly dependent on the knowledge and experience of the particular sector. The salaries of strategic planning managers rely on specific industry experience and skills. They receive more than seven lakhs per annum on average. They earn more than four lakhs a year at the initial level but eventually earn more than twelve lakhs at the senior level of their career.
Business Development Manager
Monthly Salaries
Average Salary

50000

Junior Level Salary

30000

Senior Level Salary

90000
Job Description
Business development manager recognizes potential business opportunities, including emerging markets, areas of growth, trends, customers, goods and services. They generate leads and reply to the potential client's requests.
Salary Description
Within the media sector, salaries are focused around the different divisions and the position that one holds. The pay for professional workers is growing steadily. The average salary for a business development manager is up to seven lakhs a year. At the start of jobs, they earn more than four lakhs a year, and that increases by more than ten lakhs a year to senior level.
Corporate Manager
Monthly Salaries
Average Salary

60000

Junior Level Salary

40000

Senior Level Salary

90000
Job Description
Corporate manager sets departmental or organisational objectives, strategies and procedures and implements these. He or she coordinates and supervises the economic and financial activities of an organisation. Corporate manager oversees the management function associated with product creation and service delivery. They work on general operations with other managers, employees and major shareholders.
Salary Description
The more skills you obtain in these fields, the better salaries you will receive in this sector. In the early phase of the career, corporate managers get a decent salary, more than many other occupations, they can earn almost Rs. five lakhs a year but ultimately get more than ten lakhs at senior level.
What is the job outlook for Advertising Manager?
Advertising managers are highly valuable and often pursued by other professionals. For internet-based advertisements, the best opportunities should be for advertising managers who can manage the digital environment. Publicity campaigns might attract a target audience through several channels through the Internet. This larger scope will affect the volume of the initiatives managers control advertisement and campaigns. Through improved advertising management technology, sales and promotion managers could much more effectively track certain strategies.
It is predicted that advertising and marketing commercials will remain essential as businesses attempt to establish and increase the market share. Advertising managers prepare, guide and manage marketing and advertising strategies and bring new products and services in the market. The Indian advertising sector is strong and with innovative principles and theories, the new talent offers good production values. This has made India a valuable centre in the country and globally for recruitment agencies.
Frequently Asked Questions for Advertising Manager
Que. Where do advertising promotion managers work?
Ans.
Advertising promotion managers serve for ad agencies, and in a marketing and advertising department in almost every field, from manufacturing to scientific innovation, insurance to healthcare. Employers are seeking a bachelor's degree in mass communications, advertising or public relation.
Que. What do you mean by advertising management?
Ans.
Advertising management is a coordinated administrative mechanism designed to monitor and regulate the various promotional activities associated in a campaign to interact with the target audience of a company and eventually intended to influence the purchasing decisions of the customer.
Que. What degree do you need to be in advertising?
Ans.
While associate degree programmes are available in advertising, entry-level jobs generally hold a bachelor's degree. A four-year advertising degree programme includes both the arts and sciences, integrating creative writing and digital marketing courses with communication, psychology, and marketing courses.
Que. What is the process of advertising?
Ans.
Advertising management is a dynamic process involving making multiple complicated decisions, including designing advertising campaigns, setting advertising budgets, establishing advertising targets, target audience identification, marketing strategy and implementing marketing campaigns.
Que. What are the top entrance exams to become advertising manager in India?
Ans.
The following are the top entrance examinations:
Que. What are the top advertising management and top MBA colleges in India?
Ans.
Some of the top management institutes are as follows:
You might also be interested in
The question have been saved in answer later, you can access it from your profile anytime.
Access now
Report Question
Select your reason of reporting