What to do After BMM - Best Careers Option After BMM
Many people who graduated from BMM wonder which career options after BMM are best for them after they finish their studies. Mass media and communication has a significant influence on various cultures and societies. The curriculum of BMM courses aims to introduce students to the various facets of mass media. It is not always easy to find high-paying jobs after graduating from this program.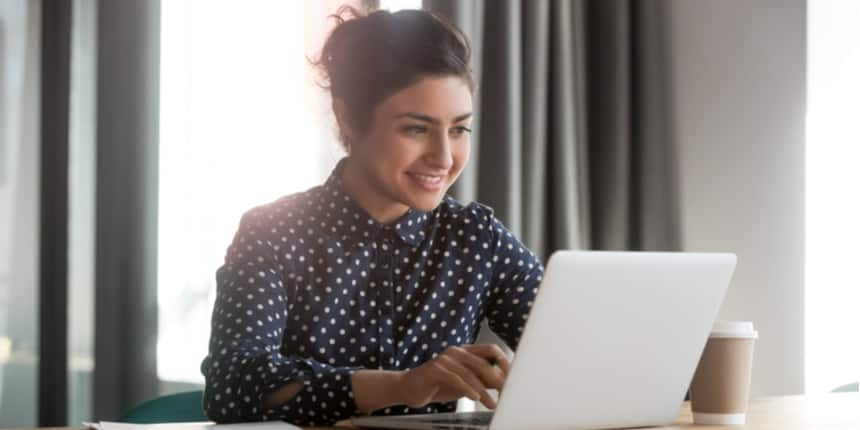 One of the advantages of a BMM degree is that it provides students with a wide variety of career options after BMM. However, this can also confuse some people. This article aims to address some of the most common questions that students have about their future after graduating from BMM.
Career Options After BMM
The Bachelor of Mass Media (BMM) is a highly sought-after course after graduating from college. It is a three-year program that requires students to complete an internship in the second year.
4 min read
Mar 05, 2022
Read More
Streamed Webinar
01 Apr'22 05:00 PM to 01 Apr'22 06:00 PM IST
1. Journalism
One of the most popular courses for students after BMM is journalism. This discipline involves working with various media outlets to gather information. Journalists are expected to provide their readers with information that is both factual and entertaining. They may choose to focus on a particular industry or look into other mediums such as broadcasting, print, or digital.
After completing a BMM degree, students can choose to specialize in one of the following fields: journalism. This course will help prepare them for their future career as a journalist. Aside from this, other subjects such as broadcasting and publishing will also be beneficial for aspiring journalists.
Streamed Webinar
03 Apr'22 12:00 PM to 03 Apr'22 01:00 PM IST
8 min read
Mar 05, 2022
Read More
Aside from being a journalist, you also have to interact with people from various backgrounds in order to develop a deeper understanding of the profession. This is why it's important that students thoroughly explore the various aspects of this field.
2. Radio Jockeying
Radio jockeying is a popular career options after BMM. It involves working in on-air broadcasting positions, where you can engage with the listeners through your content and presentation.
The rise of digital media is helping boost the growth of radio. According to a report by PWC, the number of podcast listeners in India grew by over 60% in 2018. This has opened up new opportunities for audio advertising. The appeal of radio is also acknowledged by people who are busy working and have limited time. They prefer to listen to it for its variety of topics and entertaining content.
If you want to become a successful radio jockey, it is important that you develop your skills and personality in order to stand out from the crowd. An internship can help you improve your skills and gain exposure.
3. Advertising
If you're looking for a rewarding career in advertising, then try out the industry. It's full of opportunities for individuals with creative ideas and collaborative work. The goal of an ad agency is to create a campaign that engages the audience and delivers a powerful message. This process involves developing a strategy and implementing it in a way that will make the client's product or service stand out from the crowd.
One of the most memorable works of advertising is Nike's "Just Do It" campaign, which has been recalled all around the world. Other notable examples include the "Let's have something sweet" campaign by Cadbury Dairy Milk and the "Waterproof bond" campaign by Fevicol.
Today, the advertising industry is constantly expanding due to the rise of the digital economy. It's one of the most sought-after career options after BMM. As an ad professional, you'll be involved in the development of a brand's identity and strategy, as well as speaking to potential customers. You can also choose to work on various projects such as media planning and branding.
4. Public Relations
One of the most popular BMM career options is PR. This discipline involves working with various organizations and individuals to raise awareness about their causes and activities. As a PR professional, you would be responsible for developing effective communication strategies and managing appearances.
Aside from developing and implementing effective communication strategies, PR professionals also work with journalists to maintain good relationships and avoid negative press. Due to the fast-paced nature of today's society, many companies and political parties are turning to PR consultants to coordinate their messaging.
5. Event Management
One of the most popular courses after BMM is event management. It's one of the BMM career options that allows students to explore their creative side while learning about various aspects of the industry. This field is not far away from the typical setting where various departments work together to create a social event. An event can be as diverse as a meeting or a conference.
There are various types of events that can be organized: wedding, birthday, corporate, and marketing events. These include product launches, trade shows, and workshops. Due to the evolution of technology, many of the experiential events that were previously held in-person have had to move online. Marketers and event organizers are now exploring new ways to create virtual events that can replicate the feel of in-person gatherings. One example is the Global Citizen Festival, which was live-streamed in 2022.
6. Digital Communications
Despite the success of BMM, many people still have questions about what to do after BMM. The rise of the internet has revolutionized how organizations communicate. Due to the emergence of the COVID-19 pandemic, many companies are looking for communication managers with the necessary digital skills. These individuals will play a vital role in helping them navigate the changes in the business environment.
This role involves handling various tasks related to social media platforms and digital marketing. Aside from this, the communication manager also interacts with prospects through web calls. If you're already a BMM student and want to enhance your skills in digital marketing, a postgraduate program in this field is also available. This type of education provides students with the opportunity to gain industry mentorship and case studies.
7. Photography
If you're a BMM student with a passion for photography, then a career in photography may be for you. After graduating, amateur photographers can work in advertising and journalism. After you start working, you can improve your skills in various areas, such as image editing and composition. Photographers have a wide variety of job opportunities.
Photographers can work in various areas, such as product photography, fashion photography, and travel photography.
8. Filmmaking
For students who are looking to follow in the footsteps of BMM, cinematographic films provide a rich and evocative representation of imagined scenarios. Over the years, the styles and formats of these films have changed. Today, there are various forms of media available to filmmakers, such as virtual reality and digital releases. Many of them are independent and create short films.
The film industry has become more democratic and inclusive due to technological advancements. If you have the right skills and an idea, you can become a successful filmmaker. You will need to develop various skills such as shooting, editing, and scripting. Then, you will also need to improve your soft skills to work with other creatives.
9. Higher Education
After graduating from college, many students find it hard to figure out what they want to do next. This is why it's important to take some time to explore your options and find a career that fits your interests. There are various postgraduate courses that are available for students who are interested in communication and mass media.
These include the Master of Advertising and Marketing Management and the Master of Science in Mass Communication. These are also available through online programs, which are designed to help students develop their communication skills and business acumen. Mass media is a highly competitive field, and these types of advanced degrees can help you stand out from the crowd.
10. Marketing Manager
The marketing manager is a vital part of an organization's operations, and they play a vital role in increasing the sales and profit of their company. They are responsible for developing and implementing marketing strategies and programs.
Although a BMM degree is sufficient for most marketing positions, an MBA degree can help prepare you for a more challenging role. It can also help you improve your business judgment. Some online programs also offer specializations in marketing analytics.
In order to effectively develop and implement marketing programs, companies often require their employees to have the necessary skills and knowledge to perform market research and analyze data. Online programs that are specialized in this field can help prepare candidates for these roles.
11. Business Consultant
As a business consultant, you help companies improve their efficiency and effectiveness by developing and implementing effective solutions. You also help the management and leadership of the organization by guiding them toward their goals.
The skills needed to be successful in this field include a strong entrepreneurial spirit, a passion for technology, and a practical business sense. Aside from these, candidates should also have a good working knowledge of the various business processes and procedures.
12. Corporate Communications Manager
After BMM, there are still many questions that need to be answered before a decision is made regarding the next step. A corporate communications manager is a professional who is responsible for overseeing all of a company's external and internal communications.
Aside from having the necessary skills and experience, a corporate communications manager can also advance to a higher position within the organization. These positions have a direct impact on the culture and values of the company.
Conclusion
If you are looking for a great career after BMM, here are some of the most common career paths that are available following graduation. You can also choose to follow a specific career path based on your interests.
Before you decide which course to take after BMM, it is important that you thoroughly analyze the various factors that affect the cost and the time of the course. Some of the best courses after BMM are those that will allow you to immediately start your professional career.
In this article, we have listed some of the most lucrative job opportunities after BMM in various communication-related fields. The following list provides a comprehensive overview of the various career options that are available after BMM. In India, mass media graduates can expect to earn a starting annual salary of around 8 to 10 lakhs.
The following courses are some of the best that are available after BMM that will allow you to immediately start your professional career. However, it is also important that you follow a proper networking and guidance program to make the most of your potential opportunities.
What to do After BMM - Best Careers Option After BMM