10 Best Programming Languages To Learn In 2021
A programming language is a way of communicating with machines in a systematic way. Programming languages certification course is useful to learn the creation of software and applications that we use in our day-to-day life. The craze for learning programming languages online is very, however, selecting programming language online course is the major issue that students face the most. There are various institutes that offer the best programming languages certification courses. Below are listed the best programming languages that you can learn for a flourishing career in software and web development in 2021. If you want to switch your career, make an advanced move at your current job, or start your career as a programmer, learn one of the programming languages. So, here is a list of the best 10 programming languages that are in demand and can provide you with better career or job opportunities.
Also read - Career as Computer programmer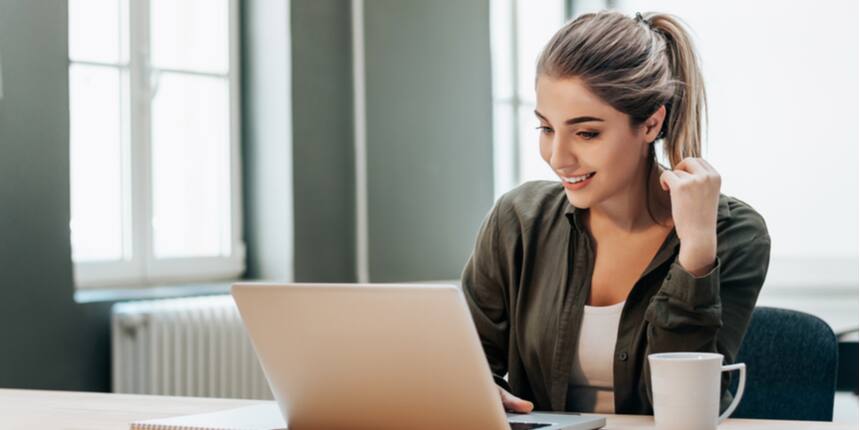 10 Best Computer Programming Languages To Learn In 2021
1. C: C is the oldest programming language and it serves as a root for other programming languages like C#, Java, and Javascript. It is a general-purpose, imperative procedural language that was designed to encourage cross-platform programming. This language has a small and fixed number of keywords but a large number of arithmetic, bitwise, and logic operators. It is helpful in performing more than one assignment in a single statement. These features make the C language suitable for system programmings like an operating system or compiler development.
Salary: The average salary offered to a programmer of C is Rs 4 to Rs 5 lakhs. Almost all the companies offer jobs to C developers but companies like Google, Microsoft, and telecom software companies are a great choice for a good career and job opportunity.
2. C++: C++ is a very popular programming language and allows programmers to underlying the hardware fully and supports object-oriented programming paradigms. It acts as a base for the development of resource-constrained and mission-critical systems. It is considered a high-performing language and is widely used in the development of applications where performance is the major concern such as commercial products like Firefox and adobe.
Salary: The starting salary package of a C++ programmer may vary between Rs 6 to Rs 7 lakhs per annum. Any company that works with low-level systems or develops high-performance software, will usually have C/C++ programmers on staff.
Also read: Career as Software Developer
3. Java: It is one of the most popular and demanded computer programming languages in use today. This is a general-purpose programming language and has an object-oriented structure that serves as a standard for applications that can be used on any platform due to its Write Once, Run Anywhere (WORA) capabilities. Java programmers are actively involved in a variety of forums where they vet ideas or solve programming problems. Though it is slower than compiled programming languages, such as C & C++, having plenty of open-source libraries makes it a popular programming language.
Also read - Java Programming certification course

Salary: A Java developer can make upto Rs 5 Lakhs per annum. The top companies like IBM, HCL, and INFOSYS use java.
4. JavaScript: It is a very commonly known computer programming language and a great choice for programmers. Due to its integration with HTML, JavaScript is very easy to implement. It helps you develop great front-end as well as back-end software using different JavaScript-based frameworks like jQuery, Node.JS, etc. To learn Javascript, you do not need to have any special setup, it comes pre-installed in all the different kinds of browsers like Chrome, Mozilla Firefox & Safari.
Its usage has now extended to mobile app development, desktop app development, and game development. This opens many opportunities for you as a JavaScript Programmer. Due to high demand, there is tons of job growth and high pay for those who know JavaScript. The great thing about this programming language is that you will find tons of frameworks and Libraries already developed which can be used directly in your software development to reduce your time to market.
Also read - Intermediate JavaScript Programme
Salary: A salary of Rs 3 to Rs 4 lakhs per annum is offered to a fresher JavaScript programmer. JavaScript is a widely used language and companies like unified infotech, IndiaNIC, Cubix, etc hire JavaScript programmers.
5. Python: It is a widely known computer programming language that allows beginners to become productive quickly because of its readability. It is very flexible and is the most preferred programming language for big data, AI, and IoT. For writing different software applications in python, a programmer needs to learn a framework like Django, Flask, CherryPy, Bottle, or TurboGears. The drawback that this programming language carries with it is that it does not support mobile computing and Slower by virtue of being an interpreted programming language.
Also read - Python Programming certification
Salary: The average salary offered to an entry-level python developer in India is Rs 430000 per annum while the salary of a mid-level python developer is somewhere around Rs 900000. A handsome salary of Rs 1150000 approx. is paid to an experienced Python developer in India. Almost all the companies need a python programmer and thus learning it has a great career scope.
Also read: Career as Software Engineer
6. Swift: The first version of this mobile development language was released in 2014 by Apple and in a short span of time, Swift has emerged as a top programming language. Apple has made it easy to learn swift for programmers by launching swift playground. Beginners and non-beginners can use Swift's playground to learn the language from scratch. It is a general-purpose, open-source, compiled programming language influenced by Python. When compared to other languages, Swift is really fast and highly readable. The issue that one can face with this language is that it has limited resources and is unstable.
Salary: The starting salary package for Swift programmes ranges between 3.5 to 4 lakhs Rs per annum. Swift developers are hired for companies relating to e-commerce, health care apps, travel, and ticket booking companies.
7. C#: Developed by Microsoft, this new age programming language was considered an alternative to Java, but C# has evolved constantly and has become a general-purpose programming language. It was developed for supporting the concepts of object-oriented programming and has emerged as one of the most powerful programming languages for the .NET framework. C# is widely used by programmers for the development of software applications and games for the Windows platform. It is also used by developers to write android and iOS applications.
Also read - Object Oriented Programming with C++ certification course
Salary: A developer with 1 to 4 years of experience can make upto Rs 4 lakhs while a mid-career C# developers can be paid an amount of Rs 7 to 9 lakhs. Pillar, UpperStrata, and Textbase are the top companies that hire C# programmers.
8. R: It is a widely-used programming language. It works well with data and that makes it a preferred language for anyone interested in data analysis, data visualization, and data science. It is largely used by developers in academia and industry. It is different from other programming languages in the category of syntax rules. It is an extensible programming language that was developed with a feature to simplify the implementation of graphical and statistical techniques.
R is widely used to simplify big data processing by various sectors like finance, e-commerce, and social media. It is advised to learn R if you need to work on data science, machine learning, and statistical learning projects. It is difficult to learn if compared to other computer programming languages. The various advantages it carries like being capable of running smoothly on different OS platforms and having a powerful package ecosystem make it a highly demanded language.
Salary: A developer with R skills having 1 to 4 years of experience can make up to Rs 5 lakhs and an experienced developer with an experience of 7 to 9 years can earn an amount of Rs 7 to 8 lakhs depending on the company and job profile. Facebook, LinkedIn, Twitter, and finance sector companies hire developers with R programming skills.
Also read: Career as Software Quality Assurance Engineer
9. PHP: Developed as a general-use programming language, PHP is currently one of the most preferred server-side web technologies. It is widely used by programmers for simplifying custom web application development. The main purpose for creating PHP was to maintain a personal homepage but today it has taken a great percentage of websites globally. Dynamic and static websites are created using PHP language. It is in great demand because of having plenty of influential frameworks. PHP language is very easy to use and provides various automation tools to deploy and test applications. The disadvantage is that it is not very secure and has a lot of extensions.
Salary: The average salary that a PHP developer can expect ranges between Rs 3 to Rs 4 lakhs. PHP programmers are hired by companies like IndiaNIC InfoTech and Hidden Brains.
10 Ruby: A dynamic, open-source programming language with a focus on simplicity and productivity, ruby has an elegant syntax that is natural to read and easy to write. It uses garbage collection and supports multiple programming paradigms. Programmers use ruby widely for web development. It is greatly in demand since it can run on a variety of platforms like Windows, Mac OS.
Salary: The average salary offered to developers with Ruby programming skills is Rs 8 lakhs per annum. Companies like Airbnb, Crunchbase, Fiverr hire ruby developers.
There are various institutes in India that offer courses in programming languages like
IANT - Institute of Advance Network Technology, Ahmedabad.

NIELIT Delhi - National Institute of Electronics and Information Technology, Delhi.
The average fee charged by these institutes may range between 5 to 12 thousand Rs. You can also get a decent job if you are a self-taught programmer or developer. There are various websites that offer online courses in computer programming languages are:
UpGrad

Coding Ninja

RoboGenius

Edx.org
Frequently Asked Question (FAQs) - 10 Best Programming Languages To Learn In 2021
Question: What is a computer programming language?
Answer:
It is a set of instructions that produces various kinds of outputs.
Question: How many programming languages are there?
Answer:
Around 700 programming languages.
Question: Which are the top 3 programming languages in demand right now?
Question: What programming language is most beginner-friendly?
Answer:
Python is recommended to learn first if you are looking for an easy language.
Question: What is Python most used for?
Answer:
It is a general-purpose coding language that can be used for programming and software development besides web development.
Question: Is HTML a coding language?
Answer:
HTML as a mark-up language doesn't really do anything in the sense of a programming language.
Question: Is Python the future?
Answer:
It has managed to reach a level higher than other programming languages in over a span of 25 years. Python has a promising future along with the addition of other technology.
Question: Is one programming language alone enough to get a job?
Answer:
Knowing just one language can help you in any sort of job but will not get you a job alone.
Question: Can self-taught programmers get a job?
Answer:
Yes they can get a job. However, they have to demonstrate their programming skills during the recruitment process.
Question: Do companies like Google hire self-taught programmers?
Answer:
Yes, Google hires self-taught programmers. Apart from Google, Facebook and other successful companies also hire self-taught people.
Question: Do web developers get paid well?
Answer:
Yes, web development is a field that really pays you well. Ideally, $61000+ is the average salary paid to a front-end web developer.
Programming Updates and Articles