10 Best Short Term Courses To Learn Food Processing
In India, the food processing industry is gaining traction in light of the fact that the purchasing food industry. Pursuing food processing courses is advantageous for aspirants, given that India is the world's second-largest producer of food, trailing only China, and has the potential to outperform their counterpart in terms of food and agricultural growth. There are several online food processing courses and certifications and short-term certificate courses in food technology out there offered by different ed-tech companies that will help you build and improve your skills in food processing and food technology.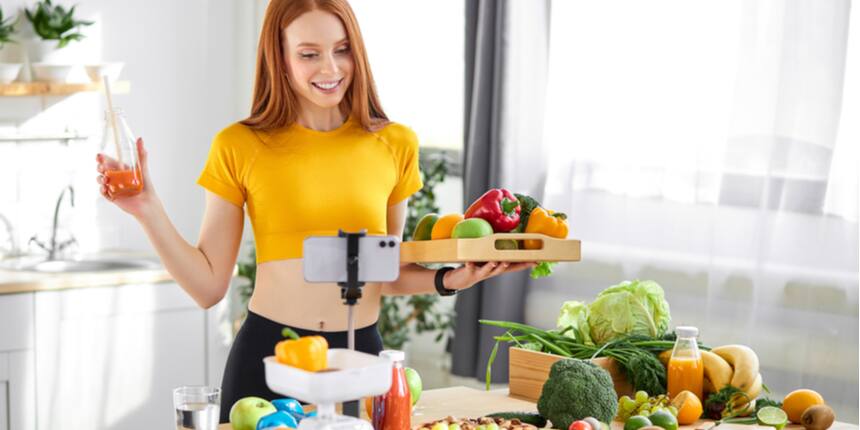 Students also liked

Various universities in India offer a variety of food courses and food-related courses in India on topics such as food handling. You can choose a graduate, postgraduate, diploma, or certificate course in food processing to help you become a specialist in food preparation. Food processing certification courses and certificate courses in food technology, on the other hand, serve as an alternative to these lengthy graduation and postgraduate programs. If you want to work in the food processing industry, here are the best short-term courses and food technology certificate and food processing certificate courses to learn food processing or free courses on food processing.
Also Read: -
10 Best Short-Term Courses To Learn Food Processing
Some of the best short-term courses to learn food processing after the completion of undergraduate and postgraduate are listed below:
1. Introduction to Food Processing and Preservation: This food processing online course provides a brief explanation of food structure and changes that occur in food during handling, as well as novel and emerging innovations for food preparation and value expansion, food item assembly, conservation, and time span of usability augmentation of short-lived nourishments. This training for food processing course will last three months and can be pursued after completing 10+2 and graduation.
2. Food Processing Technology and Quality of Food: This course on food processing technology and quality of food explains the basic principles and methods of food processing and preservation in great detail. The diploma in food processing introduces you to the recently emerging technologies in food processing and preservation, and the factors that influence these technologies. This training in food processing is a 5-month long course that can be pursued online. It is advised to pursue this course after doing B.Tech or M.Tech in food processing.
3. Novel Technologies for Food Processing and Shelf Life Extension: These Novel Technologies for Food Processing and time span classes, begin with food structure and changes happening in food during handling. The food processing online courses examines novel and rising advancements for preparing and worth expansion of food you will learn about food items assembling, conservation, and time span augmentation of transient nourishments will be contemplated. The length of this online certificate course in food processing and preservation is 8 months and seeking after this subsequent to finishing B.Sc or M.Sc in food preparation is the easiest decision.
4. Confirmation in Thermal Processing of Foods: This course clarifies the serious general well-being considerations put in place to ensure food quality creation. By the end of the course, you will have a much better understanding of the various safeguarding strategies used in the food industry courses. This is a 3 months long course. One can pursue this after pursuing graduation or post-graduation. There are some food processing online courses which are provided in colleges and through online courses.
Read more: - 15 Food Technology Courses From Australian Universities
5. Diploma in Dairy, Food Process, and Product Technology: This food processing course online certification focuses on the dairy, food cycle, and item innovation and will be of extraordinary assistance to understudies who are keen on turning out to be food researchers and technologists. The course explains in extreme detail the fundamental values and techniques for food preparation and safety. The duration of this diploma in food processing is 5 months and it is advised to take up this course after the completion of a B.Tech or M.Tech degree.
Explore Popular Online Certification Courses
6. Diploma in Food Safety: This a half year long sanitation course will show you legitimate food dealing with rehearsals that will ensure your food-administration activity. Upwards of 582 million individuals experience food-borne infections consistently. Subsequently, sanitation is critical to food-related organizations of any size. This course will guarantee when working with food, you can forestall foodborne ailments, tainting, unfavorably susceptible responses, and the spread of sickness.
7. Thermal Processing of Foods Aseptic and Novel Food Processing Technology: During this food processing online course, you discover how aseptic handling is utilized in bundling food items utilizing the cleansing strategy to build the capacity life and improve the norm of the food items. Start the course and get some answers concerning how novel food handling advances like high preparation are utilized in giving prime quality and sound food items. This is a 1.5 months long course. This course will fill its best need whenever done after the fulfillment of M. Tech or B. Tech in Food Technology.
8. Warm Processing of Foods- Extrusion Cooking and Food Biosensors: This is a 1.5-month best short-term course to learn food processing that focuses on expulsion preparation and food biosensors. This course will teach you about the significance and applications of expulsion innovation in food preparation. You will also learn about the equipment used in expulsion innovation. After completing this course, you will be well prepared to comprehend the poisonous components of food and the illnesses caused by contaminated food. It is recommended that you pursue this course after completing your B.Tech. degree. There is some certificate course in food technology that was offered by top providers.
Food Processing Courses Offered by Top Providers

9. Warm Processing of Foods: Separation cycles and Heat Exchangers: This is a 1.5-month long course and before its finishes, you will be prepared to decide the first appropriate kind of warmth exchangers utilized for warm handling. Seeking this extra course subsequent to doing B. Tech in food preparation will offer you top to bottom information on the course.
10. Thermal Processing of Foods: Heat, Temperature, and Validation: This seminar on warmth, temperature, and approval on warm preparing of nourishments will help individuals intrigued by warm food handling better break down the reasons why temperature dissemination and warmth infiltration are both directed during the warm handling of food items. Before the finish of this course, you will be acquainted with counts for deciding the best method of temperature distribution and heat penetration. This is also a 1.5-month-long course. Pursuing this course after completing a B. Tech in food processing degree is ideally what we recommend.
Explore Popular Platforms Certification Courses

Also Read:
Conclusion
These best food processing and technology courses and online food processing courses are available both online and offline. These food processing courses in India are available at a variety of colleges and online. The cost of these courses would range between Rs 8000 and Rs 15000, depending on the college and length of study. These short-term courses in food processing may be less expensive if done online. However, there are numerous websites that provide these courses for free. These food processing certification courses are not job-specific, but they will provide you with more knowledge of the field as well as better job opportunities with higher salaries and additional perks. There are so many food related courses in India. And there are some food technology certificate courses. The food courses in India can be pursued after completing 10+2, undergraduate, or postgraduation.
Also Read:
Frequently Asked Question (FAQs) - 10 Best Short Term Courses To Learn Food Processing
Question: Is food science and food technology the same?
Answer:
Food scientists study food, using their scientific knowledge to improve safety, production, and nutrition. A food technologist is a very specific kind of food scientist.
Question: Is JEE required for food technology?
Answer:
No, it is not like that. Only you have to clear the entrance exam of the colleges which offer food technology courses.
Question: What subjects are needed for food technology?
Answer:
At the undergraduate level, if you want to make a career in food technology, you need to have an aggregate of at least 55% with subjects such as Physics, Chemistry, Biology, and even Home Science to get admission to a college of your choice.
Question: What are the career opportunities in food processing?
Answer:
There are a plethora of career options in food processing, such as -
Research Scientist.

Food Technologist.

Organic Chemists.

Analytical Chemist.

Home Economist.

Managers and Accountants.
Question: Which are the best colleges to pursue food processing in India?
Answer:
HIT – Haldia Institute of Technology, Midnapore
Question: What is the salary of a food technologist in India?
Answer:
Ranging between 3 lakh to 5 lakh per annum in the starting.
Question: Which country is best for pursuing food technology?
Answer:
China is the best country for pursuing, followed by the USA, Italy, Spain, and Brazil.
Question: Name some sites that provide free courses in food processing?
Answer:
The food processing Coursera can be found on sites such as Coursera, Alison, and edX.
Question: What are the main aspects of the food processing subject?
Answer:
Food handling is a cutting-edge practice that improves distributional productivity and upgrades the showcasing of food items. It is considered a part of food science, where a lot of strategies and methods are utilized to change crude fixings into nourishment for safe utilization by people or creatures.
Question: Is food technology a good career in India?
Answer:
Graduates in B. Tech food innovation can secure positions in different government associations, labs, and so on. Numerous organizations working under the Food Corporation of India enroll graduates in this field. Graduates in this field can even compete for jobs in laboratories where the standard of food products is tested.
Question: What is the scope of food processing in India?
Answer:
India's huge rural assets alone make the immense potential for interests in its food preparing and hardware industry. Significant regions holding extension for esteem included preparing are inside the canning, bundling, dairy, and food handling, solidified food, and thermo-preparing enterprises.
Food Processing Updates and Articles
Questions related to Food Processing
Showing 1477 out of 1477 Questions