What are the best 16+ Courses in Food Security to Pursue From edX right now?
Food security, in general, means that all humans should have physical, social, and economic access to safe, sufficient, and nutritious food at all times. Furthermore, it should meet their needs based on their food preferences and dietary requirements in order for them to live an active and healthy life. The demand for food security has increased in the modern world as a result of our hectic and ignorant lifestyle, which has harmed food production.
Also read - List of Certification Courses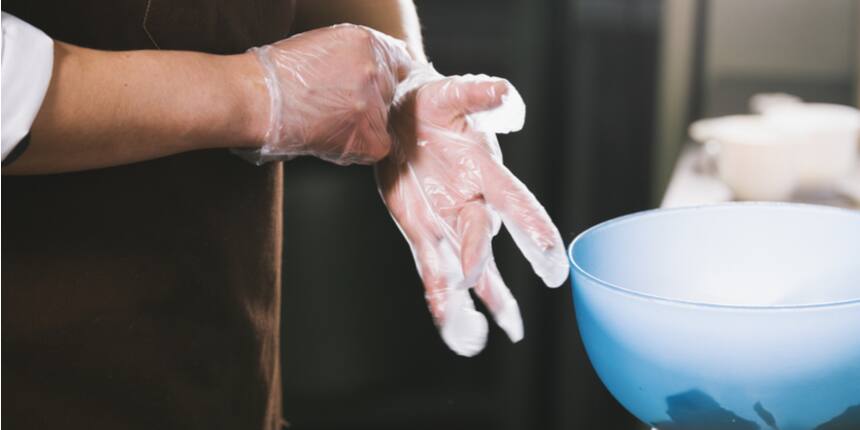 To learn more about food security, consider taking food security certification courses. These food security online courses will teach you the importance of the security that is provided. With the help of this article, Careers360 has compiled a list of the best food security courses from edX to assist aspirants in their search.
Best Food Security Courses From edX to Pursue
1. Food Security and Sustainability - This is one of the best food certification courses. Here you will learn how to feed the world in a sustainable way.
Learning:
Food security depends on food availability and food access

Food utilization and stability

How to produce enough food for everyone

Sustainable Food production systems
2. Sustainable Food Security: The Value of Systems Thinking- This food safety certification course will help you in solving the 'Rubik's cube' of systems thinking. Also, you will understand how these techniques can be applied to improve the environmental sustainability of food production systems!
Learning:
Environmental sustainability concept

Primary Issues associated with food production

Crop and livestock production are important for environmental sustainability.

The environmental indicators

Measuring Environmental impact of food production

Decision-making and life cycle assessment

Helpful tools
Also Read: Career as Food Inspector
3. Sustainable Food Security: Food Access- This food safety course will help you in learning the basics of food access decision-making. In short, who decides what ends up on your plate.
Learning
Setting the scene

Households accessing and allocating food

Traders arranging food access in local markets

National policymakers governing food access

Negotiators setting international trade rules for food access

Connecting the ingredients
4. Feeding a Hungry Planet: Agriculture, Nutrition, and Sustainability- This online food security certification course will teach you the fundamentals of developing a healthy and sustainable diet for the world's growing population.
Learning
The global challenges around food

Agriculture at the center of sustainable development

Food systems for nutritional security and better health

Sustainable intensification of agricultural systems

Rural development for poverty alleviation

Markets and supply chains

International trade

Action for change
Read more - 10 Best short Term Courses To Learn Food Processing
5. Nitrogen: A Global Challenge- If you wish to learn about the global nitrogen challenge and the fact that how nitrogen has helped human civilization to develop then this food safety course will be a good option.
Learning
Global Nitrogen Challenge

Nitrogen and Agriculture

Nitrogen and Air Pollution

Nitrogen and Water

Nitrogen Solutions

global food production
Also Read: Career as Health Inspector
6. The Science and Politics of the GMO- No other food safety course can give you a better understanding of the basics of genetic engineering and biotechnology. It will help you in examining why the GMOs are politically contentious.
Learning
Introduction/Why GMOs

Why not GMOs

Contributions and Limits of Science

Politics and Society

GMOs and You
7. Sustainable Global Food Systems - This food certification course will assist you in understanding the significance of global food systems. It also acquaints learners with challenges associated with consumption and production of food across the world and the finer details associated with the future landscape for the same.
Learning
Introduction to Food Systems

Food Production Challenges

Food Consumption Challenges

Impacts of Global Food Systems

The Future of Global Food Systems
Also Read: Career as Food Scientist
8. Sustainable Food Systems: A Mediterranean Perspective- If you are interested in protecting the environment along with food production then this food certification course is the right fit for you. It will help you in understanding how we can create better quality, high-yielding and nutritious food while also being able to achieve socially relevant and our environment-friendly goals alongside it.
Learning
The Mediterranean challenges around food and agriculture

The origin of agriculture

Civilizations

Middles ages and early modern

Modern agriculture

Economics of food systems

Food governance

Professional profiles in the agrifood sector
9. Understanding Agribusiness, Value Chains, and Consumers in Global Food Systems- This online food safety certificate course will assist you in learning about the dynamic food and agriculture industries. One will learn more about value chain thinking and the role that consumers play in our rapidly changing food systems.
Learning
Global food systems and value chains

The multiple variables impacting Global Food Systems

characteristics of Global Food Systems

Role of consumer plays in the food system

Agribusiness market dynamics

The role of the consumer

Agribusiness sector
10. Science & Cooking: From Haute Cuisine to Soft Matter Science (Chemistry)- Are you interested in learning about the chemistry of the food? Then this online food certification course can help you. It will give you a good knowledge of food molecules and the fact that chemical reactions can affect the texture as well as the flavor of the food.
Learning
Molecules, moles, flavor, and pH

Energy, temperature, and heat

phase transitions in foods

Diffusion and Spherification

Cook a perfect steak

Science of candy and chocolate.
Also Read: Career as Food Scientist
11. Nutrition Communication for Health Professionals: Key concepts - This food safety course will help you gain an understanding about the kind of role that is played by nutrition-focused communication in aiding the prevention of diseases such as type 2 diabetes and cardiovascular issues among others. Furthermore, the course acquaints learners about the identification of diet-related risks, barriers towards achieving change and initiating healthy conversations to achieve nutrition goals individually.
Learning
Prevention and management

Nutrition-assessment and intervention

Communication and behavior change

dietary assessment methods

hierarchy of nutrition messages
12. Global Food Futures and Agrifood Systems Solutions- Candidates opting for this food certification course are able to do an in-depth analysis of proposed solutions and find common ground for some of the most challenging agriculture and food challenges. Through active collaboration, the candidates will be able to create innovative solutions for a global food system amidst changing climatic conditions and they also get to know the techniques to minimize harm to Earth's natural systems.
Learning
Solutions to the global agri-food systems challenges

Comparison of existing distribution systems for sustainability

Survey innovations

Scientific breakthroughs

Emerging technologies

Construct viable strategies and solutions for environmental, social, and economic challenges.

Global agri-food system
Also Read: Career as Dietitian
13. Sustainable Food Security: Crop Production - This food security certificate course will help you in learning the basics of crop production. Also, you will gain insight into how you can feed the future world population without depleting our planet's resources.
Learning
Global food situation today

Potential production

Water limited production

Nutrient limited production

Actual crop production

Principles of production ecology
14. Sustainable Agrifood Supply Chain Management- This food safety course will help you to learn the management of sustainable agri-food chains. It will give you some idea about environmental protection, social fairness, and economic growth
Learning
Supply chain management principles

Environmental sustainability performance

Ethics and transparency in supply chain management

Three dimensions of sustainability

The environmental footprint of agri-food supply chains
Also Read: Career as Supply Chain Manager
15. Sustainable Development: The Water-Energy-Food Nexus- One of the greatest global challenges includes securing the supply of water, energy, and food. This food safety course will help you learn all about sustainable development and global changes in this course.
Learning
Global challenges and limited resources

How human activities affect climate change

Desalination - framework of the WEF nexus

The concept of sustainable development

About SDGs

Water scarcity, virtual water, and water footprint

The 'nexus' between water, energy, and food (WEF)
16. Agri-Food Systems Analysis- This food safety course provides an introduction to critical skills for understanding and analyzing sustainability metrics in relation to Agri-Food systems.
Learning
The need for a country-level collaboration

Global food system

sustainability of agriculture and food systems

Effect of lifestyle on global food system
Also Read: Career as Agricultural Inspector
The main focus of any country is always to ensure that every citizen has the access to food. But several factors like climate change, poverty, etc. have led to food shortage problems. Hence the demand for technicians who can work towards food security programmes has increased considerably in the last few years. Food security certification courses are definitely beneficial to the candidates who aspire to develop campaigns and programmes to make people aware of the importance of food security.
Also read -
Frequently Asked Question (FAQs) - What are the best 16+ Courses in Food Security to Pursue From edX right now?
Question: How food security helps the economy of a country?
Answer:
Food security is very important for the economy because only a healthy population can engage itself in a variety of works and jobs, which thereby are the sole factors when it comes to the growth of the economy.
Question: What are the five different components of food security?
Answer:
Food security

Availability of food

Access to food

Utilization of food

Stability

Malnutrition
Question: How does climate change affect food security?
Answer:
Greater variability in rainfall

Prolonged droughts

Greater incidence of extreme weather events.
Is what climate change is about. Due to these conditions, the agriculture of a country is affected hence affecting food security.
Question: What are the 3 pillars of food security?
Answer:
According to WHO, the three pillars that determine food security are:
food availability

food access

food use and misuse.
Question: Who are the people most affected by the problem of food security?
Answer:
The poor are most affected by this problem. Because they lose access to good and nutritional food which adversely affects their health.
Question: What's the difference between food safety and food security?
Answer:
Food safety involves the process of manufacture and storage of food through ways that prevent foodborne disease while food security means equal distribution of food.
Question: What are the basic ways to ensure food security?
Answer:
Improving the governance of food systems

Inclusive and responsible investments in agriculture and rural areas,

Empowering small producers
Food Processing Updates and Articles
Questions related to Food Processing
Showing 1203 out of 1203 Questions