Operations managers are responsible to oversee production in a company and ensure maximized efficiency within an organization. In a company with various departments, an operations manager possesses top operation manager skills and provides the necessary leadership and balance for the stability and growth of the business. The top operation manager skills depend highly upon the work nature of said organization or company, however, requires excellent business and communications skills. As an operations manager, some of the top operations manager skills are to maintain better management reporting, information flow, business process, and organizational planning, and review operational policies and procedures. Today, you can earn around INR 7,20,000 Lakhs per annum with this position if you possess top operations manager skills.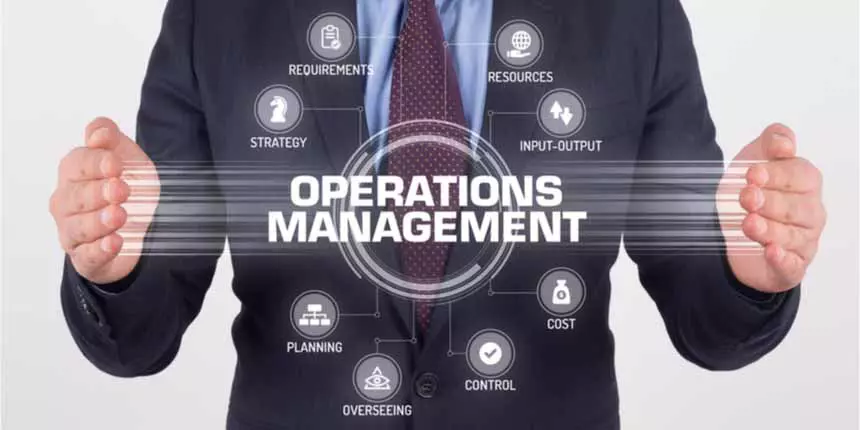 Top 20 Skills for Operations Managers
Different operations manager courses available on Udemy, Coursera, LinkedIn Learning, etc. can help to build your profile for this job by assisting you in developing the necessary operations manager skills.
An operation management certificate can ensure you a job in various industries like retail, communication, transportation, healthcare, hospitality, airlines, insurance companies, government agencies, and manufacturing, and also make sure that you gain some of the top operation management skills. Along with that the job being a senior post your experience with good leadership and business skills will take you a long way with you having upgraded top skills for operations manager.
Also Read - Certified Operations Manager by Vskills
Career Opportunities in Operations Management:
There are various career opportunities within operations management in both public and private sectors, some of them include –
Business Operations Manager

Quality Assurance Manager

Operations Research Analyst

Logistics Manager

Material Managers
Further, let's Look up to 20 Skills Required for an Operations Manager :
COMMUNICATION SKILLS: The first and foremost important operational skills for operations manager is having good interpersonal communications skills. A job where you have to communicate with executives, employees, and stakeholders daily requires you to ace the communication basics of all these levels, hence having a dominant, persuasive and motivational presence in all forms of verbal, non-verbal, and written communication.
There are many operations management training courses available online which will assist you to learn these top operation manager skills along with technical aspects of these online operations management courses. One of the most popular beings is "The Operations management Training program by Udemy". Such online operations management courses have achieved a 4.2 rating from over 1,300 students and are priced at around 420 IND Rupees. Through such online operations management courses, you will learn how to develop, implement, review and improve all the activities in an organization that transform resources into goods or services and acquires top operation management skills.
Also Read - Post Graduate Program in Operations Management
LEADERSHIP: One of the most important operational skills required for an operations manager is leadership, dealing with different departments and laying out goals and plans one must have strong oversight to lead the management. Having skills required for operations manager can be ensured by winning the trust of employees so they believe in your visions and decisions. Often, in an organization, you might face difficult conflicting situations and to keep the management from stumbling an operations manager's strong leadership presence comes in handy.
Operations Management Certification by Wharton Online (Coursera) is rated as one of the best certification courses for operations management. According to Wharton Online through such operations management certificate courses, you will "Learn how to analyze and improve business processes, services or manufacturing by learning how to increase productivity and deliver higher quality standards and achieve efficiency. Key concepts include process analysis, bottlenecks, flow rates, inventory levels, and more. From October 17 you can enroll for free in such operations management certification courses. The duration of such operations management certificate courses is 4 weeks.
Also Read - Executive Programme in Operations Management by IIM, Calcutta via TSW

ORGANIZATIONAL ABILITIES: As an operations manager you need to have certain skills required for an operations manager and might have to take up multiple projects and responsibilities at the same time, at this point organizational abilities come to use where you can focus on different projects without getting distracted and messing up responsibilities.
As an operations manager, you should be able to develop, implement and review tasks at the same time without losing focus. Good organizational skills save time and prevent you from developing bad work habits like procrastination and ignorance while helping you to maintain structure and order to enhance productivity and efficiency.
Operations Management by IIMB (edX) is one of the free operations management certification courses on operations management training by the Indian Institute of Management, Bangalore as part of their MicroMasters Program. According to IIMB "The course will empower you with skills to address important aspects of business operations including capacity, productivity, quality, and supply chain.
Throughout such operations management certification courses, you will join in discussions on productivity improvement methods, the development of quality assurance systems, the configuration of supply chains, and learn operations manager key skills.
Such operations management certificate courses will equip you not only with some of the operations manager key skills but also with the right tools, techniques, and skills to estimate, compute, analyze and configure key elements of operations management." The duration of this course is 7 weeks.
Also Read - Executive Post Graduate Certificate in Operations Management by IIM, Kozhikode via TSW

TIME MANAGEMENT: Some of the most important operations manager key skills include managing a team and juggling between your tasks requires the golden skill of time management. While making sure your staff is efficient and produces the best quality work, it's also important to make sure your work is completed within the deadline with these operational skills. To ensure this it is important for an operations manager to know the skills of their employees and which task they can fulfill most efficiently while being on time.
LinkedIn Learning has laid out a long list of courses on improving business operations. Courses like Product Management First Steps, Six Sigma: Green Belt, Creating a Positive and Healthy work environment, quality management foundations, etc will help you to grasp the basics of operations management training.
Also Read - Executive Development Programme in Operations Management by IIM, Kashipur via Nulearn
CRITICAL THINKING SKILLS: Critical thinking is the skill where one can analyze a given set of information objectively and conclude. An operations manager goes through a huge amount of data, information, research, and information to reach a conclusion that will help him in decision-making.
Harvard University is providing many online courses in Operations Management like Cybersecurity, Harvard Business Analytics Program, Leadership, Organisation, and change, etc. All these operations management certificate courses have different time limits; you can check them on their official website.
BUDGET DEVELOPMENT: An operations manager should have deep knowledge and information about financial and budgeting processes so they can manage the company's earnings and spending. This will enable them to come up with the best plans to work towards possible improvements.
As a successful operations manager you need to have a clear idea about how to make sales projections, and charts about balance sheets to analyze profit and loss statements. Now while doing the same one can save time by using business software, that will assist to make business projections, charts, and balance sheets.
Also Read - Certified Production and Operations Management Professional by Vskills
PEOPLE MANAGEMENT: A major part of the responsibilities of an operations manager includes dealing and communicating with people. At this part, they should know how to personally and professionally relate with the employees, seniors, and stakeholders.
As a key to management, an operations manager should know how to show tolerance in certain situations and try to understand other people. A workplace involves people from different cultures and societies, you should always be aware of their behavioral factors and show compassion. Being a link between employees and members of senior staff you should always be able to resolve conflicts and disputes caused by miscommunication.
Also Read - Certification course in Operations Management by IIM, Bangalore via Edx
TEAMWORK: Production efficiency in a workplace cannot be achieved without teamwork and that's where an operations manager comes in. One of the major skills for an operations manager involves being able to boost teamwork. And for that, he needs to manage his employees diligently and be able to solve issues between departments so that altogether the organization can produce a quality product.
Alison's free operations management degree online course is designed for business professionals of any level. You can choose from various sub-courses that range from risk management to workplace safety, customer service, and supervision along with ISO standardization. You will learn skills to plan, organize, manage, supervise and control the manufacturing process and production in an organization.
Popular Specializations
TRACK AND MEASURE STAFF PERFORMANCE: Keeping track of goals and objections for every member of your team assures productivity in the long run. As an operations manager, you need to set up certain goals for each staff member and keep them updated about how they are performing against the goal. This will not only help you to keep track of the skills of your employees but also ensure staff development. To make it clear, keeping track and measuring the performance of each employee will provide them feedback which will help them to grow and improve hence, the overall development of the organization. For this you can also use human resource software, which comprises setting goals, evaluating, and training information.
Also Read - Professional Certificate Programme in Advanced Operations Management & Analytics
MOTIVATIONAL: An organization can achieve maximum work efficiency only when the staff brings out the best of their skills. And for that, an operations manager needs to keep his staff motivated by being optimistic about their company goals and encouraging teamwork and positive relationships between staff members. As an operations manager one needs to be confident in the company's work structure and policies to help spread the same within different levels of the work structure.
CONSERVATIVE: An operations manager skills include taking pride in a company's values and missions and make sure every employee is aware of them before they start working in the organization. Make sure your company provides a written set of documents of the same in employee handbooks.
FLEXIBILITY: Business environments can often be stressful and prone to sudden changes. While being the one responsible for ensuring workplace values and rules, an operations manager should always be flexible enough to adapt to sudden changes and make sure to transfer the same to the staff.
REALISTIC APPROACH: To be a strong operations manager you need to keep a practical approach in your work and understand that your employees are the most valuable resource. Providing straight-up feedback as well as being all ears to opinions by core team members should be a skill for an OM. Direct leader and team member communication have always positively impacted each member and collective development.
TECH-SAVVY: In this era when technology has dominated almost everything around us, as a capable operations manager you need to be aware of the most popular tech advancements. Many of your jobs like management, tracking staff performance, critical decision-making, budget development, and time management can be made easier and more accurate through various software.
STRONG PROFESSIONAL JUDGEMENT: Often you might assist HR in recruiting possible employees, for this as an operations manager you need to have strong professional judgment along with knowledge about the existing team so you can analyze how a possible employee can help you build a better team and fill up any possible puddles.
Students also liked:
UNDERSTANDING CUSTOMER NEEDS: To take any decision as an operations manager, and have operation executive skills to need to have a clear understanding of your customer's needs. Knowing this will help you a lot to solve customer inquiries and provide the best possible satisfaction to your customers. Providing the best possible result for your customers will make you able to maintain good communication with them and also help your team members to solve any possible issues.
DELEGATES: to be a successful and happy operations manager you need to know how to get things done by others without making it look like an additional burden for them. This comes from a good relationship between you and your team members where they understand you need to give your full time and attention to decision and strategy making which will later be beneficial for everyone in the organization.
ANALYTICAL AND PROBLEM-SOLVING SKILLS: as an operations manager you need to analyze multiple processes at the same time. Which requires equal attention and good analytical skills. Also, you should be able to come forward with multiple solutions for solutions. An operations manager should always be able to come up with the most promising techniques for various departments.
Related Resources :
PLANNING SKILLS: One of the major responsibilities of an operations manager is to come up with long-term production plans for departments. For this one needs to be good with planning skills and be far-sighted to be able to detect possible problems and techniques that will be able to stop them from hindering production and efficiency.
STRONG NEGOTIATION SKILLS: After coming up with strategies regarding production plans as an operations manager you need to negotiate with your staff members about the plans and make them believe their effectiveness. There will be many situations as an operations manager skills where you will need your negotiation skills not only to deal with your employees but also seniors and stakeholders.
Conclusion:
There is no specific University course for Operations Manager, one can reach this job position through experience in business management and the necessary skills. This position is very important for the stability and growth of a business or organization if you are ambitious, confident, energetic, optimistic, dominant, persuasive, and motivational this position is made for you. If you have a practical work approach and leadership was made for you where you are not afraid to go out and give strong feedback to your team members, this is certainly a field worth trying.
Explore Popular Platforms Certification Courses