Indian Institute of Management Bangalore
Quick Facts
Average Salary in Management and Business Administration
22.76 Lakhs
Estd. Year: 1973
Type of Institute: Institute of National Importance
Campus Size: 99 Acres
Total Faculty: 113
Total Students Enrollment: 807
Interested in this University?
Universities
Rank
Score
Rating

96th

176.04
AAAAA
MBA
Careers360
NIRF
Rank
Score
Rank

2nd

401.62

2nd
Disclaimer: Careers360 Ranking/Rating is done separately for government and private colleges but NIRF ranks both together. To refer the ranking methodology
click here
Placements
Management and Business Administration (P.G.P)
Average Package
22.76 Lakhs
Lowest Package
7.50 Lakhs
Highest Global Package
62 Lakhs
Management and Business Administration (M.B.A)
Average Package
21.02 Lakhs
Lowest Package
11.50 Lakhs
Disclaimer: Placements showed above are cumulative of all the UG and PG courses in a stream as on years 2016, 2018 respectively.
Questions related to IIM Bangalore
Notable Alumni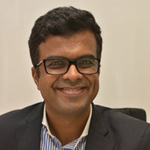 Mallikarjun Das
CEO, India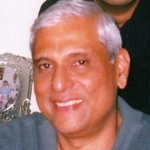 Arun Balakrishnan
Honorary Chairman of Bengaluru Chapter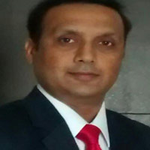 Mangesh Chore
Senior Vice President, Technology Infrastructure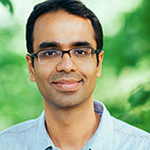 Karan Bajaj
Indian American author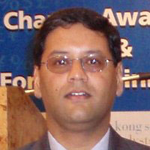 Manish Mohan
Regional CFO & Business Manager, Trade Services, Asia-Pacific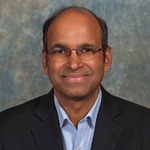 Ramesh Srinivasan
President & CEO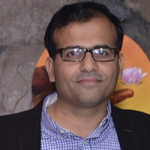 Suneet Chandna
Vice President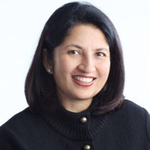 Anju Patwardhan
Group Chief Innovation Officer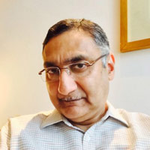 Chand Das
Charter Member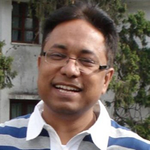 Vineet Jain
Gurgaon Centre Head and Head of Knowledge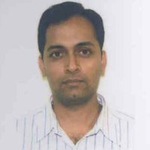 Sundar M
Chief Strategy Officer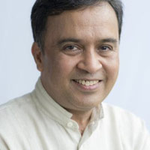 Damodar Mall
Chief Executive Officer, Grocery Retail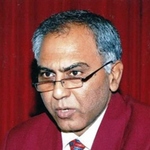 Dr.Hemendra Singh
Director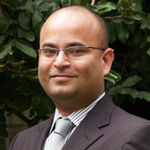 Bharat Bhushan
Deputy General Manager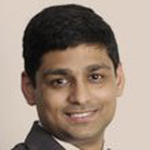 Aditya Somani
Vice President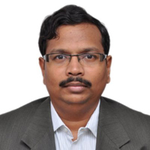 Vittal Devarajan
Vice President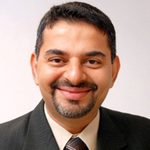 R.K. Shenoy
Senior Vice President, Powertrain Electronics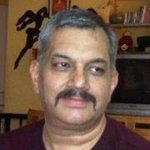 Sanjeev Sharma
CEO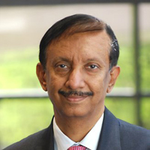 Shankar Viswanathan
CEO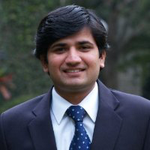 Pawan Raghuveer
Associate Director - Planning & Engineering (Logistics)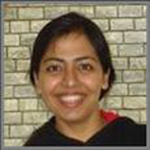 Payal Agrawal
Director, Head Strategy and Market Development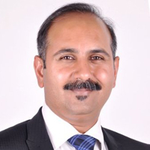 Arun Kumar Bhat V S
Director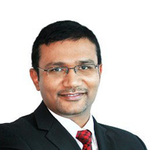 Mohit Srivastava
CEO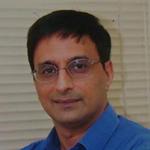 Ajay Awasthi
Formal President & CEO , Adviser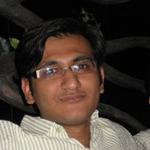 Vikas Bansal
Director Of Product Management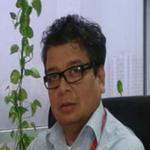 Siddhartha KATAKI
Vice President & Head of Vodafone Network Shared Services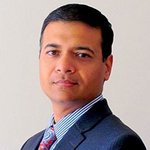 Nitin Jain
Director - Analytics Consulting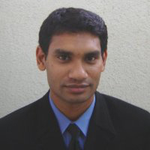 Sony Anthony
Director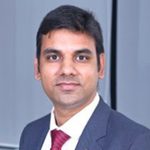 Sumit Bedi
Vice President - Marketing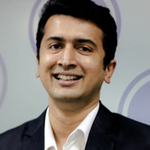 Biju Raj P K
Founder and Managing Director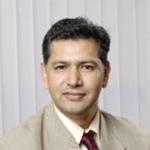 Sumit Puri
Vice President - Regional Operations and Technology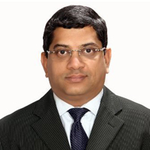 Ganesan Ramachandran
Partner - Management Consulting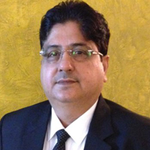 Sanjiv Puri
Director / COO.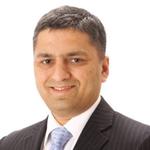 Manish Sharma
Vice President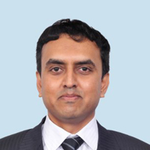 Sateesh Theetha
General Manager, HCL Digital Services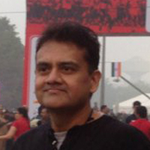 Prashant Panday
Managing Director & CEO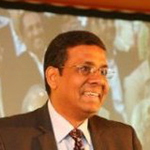 Mukul Varshney
Director - Corporate Affairs
Shivkumar Mahadevan
Senior Regional Credit Officer, Asia
Vinod Sivarama Krishnan
Head - e-Commerce and Chief Information Officer
Raghavendra Rau
Sir Evelyn de Rothschild Professor of Finance
Ramesh Ramamurthy
Managing Director - Finance
SANJAY WARKE
Country Head-DS Division
Venkataraman T.E.
Chairman's office
Sameer Suneja
Group Chief Executive Officer
Ravi Neelakantan
Indian Foreign Service
Gayatri Iyer
Indian playback singer
Dr. Gopal Krishna Nayak
Director
Shivakumar Sundaram
Engineering Technologist, Sr Principal Engineer , CTO Office
Ankush SAIGAL
Vice President & Sales Head - APAC
Manoj Khera
Senior Vice President
Kavindra Mishra
Managing Director & CEO - INDIA
Anu Shree
Director - Talent Acquisition and HR Consulting
General Information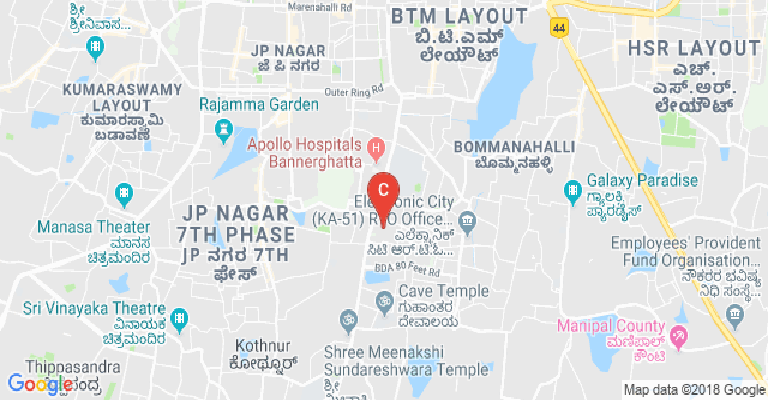 Address:
Indian Institute of Management, Bannerghatta Road, Bengaluru, India, 560076
About College:
Just like fellow IIMs- Ahmedabad and Kolkata in particular- the one in Bengaluru (erstwhile Bangalore) occupies a place of massive respect among people of India. This was the third IIM to be built in 1973 as the massive popularity of the first two IIMs confirmed the need for one more. The then Prime Minister of India, Smt. Indira Gandhi inaugurated the institute. Initially, it used the complex of the St. Joseph's College of Commerce, before relocating to its present location in the south of the city. It now has a 100-acre campus. The sprawling academic block was designed by Pritzker Prize (architects' Nobel) winning architect B.V. Doshi. Leading academicians T.A. Paid and N.S. Ramaswamy played a major role in the establishment of the academic standards here.
The courses offered at IIM-B include the flagship 2-year PGP, but also the one-year EPGP for industry professionals, a doctoral programme and several short-term and online certifications. Student exchange programmes have been inked with some of the leading academic institutions world over such as University of Cologne and the National University of Singapore. IIM-B also prides itself on its Centres of Excellence. They operate in different fields such as Risk Management, Corporate Governance, Indo-Japan Study, IT Management, Entrepreneurial Learning, Supply Chain Management and Teaching. Bengaluru being the Silicon Valley of India, no wonder the IIM here is one of the leading adopters of tech into educations. The use of MOOCs is widespread. This year, IIM-B will be hosting the sixth edition of the Pan-IIM World Management Conference. Like a lot of the legacy IIMs, this institute too mentors several of the younger ones. Under its wing lie the mentorship of Trichy and Visakhapatnam.
IIM-B was earlier, like several of the other IIMs notorious for its relative low levels of diversity among the student pool. Majority were male, engineers with work experience. That is why the government has introduced diversity norms to ensure there is better representation among women, freshers and those from diverse career paths such as commerce, management, law, medical, the general sciences, the social sciences and humanities. Another major development that the IIMs including Bengaluru have been part of has been the passing of the IIM Bill, 2017. This has allowed greater levels of autonomy to the institutes, with greater freedom from government interference. In addition, IIMs are now able to dole out MBA degrees and not the Post Graduate Programme in Management (PGPM) as was earlier the case. In 2018, IIM-B became the first of its kind to award the MBA degree as approved by the Ministry of Human Resource Development (MHRD).
The Indian Institute of Management in Kolkata has featured prominently in multiple international institutional rankings. The Financial Times London has featured IIM-B C at 19th best in the world. The highly prestigious QS Global Rankings meanwhile assigned IIM-C as 9th best in the Asia-Pacific region. The NIRF (National Institutional Rankings Framework) which is a government body has placed it 2nd nationwide in the management category. In addition, several national publications such as Business Today and Outlook have allotted the top few ranks overall. One of the reasons for the high rankings is the top- notch faculty here, recruited from both academia and industry.
The institute is like the other top IIMs renowned for its excellent placements track record. Top recruiters from different fields regularly visit the institute and pick up students en masse. And that is why getting a seat here is considered tougher than a place at any of the Ivy League colleges in USA even. Unless one gets in the top 1 percentile of the CAT exam, there are few chances of getting a call in the general category. In addition, sectional scores and past records are also scrutinized. Post the shortlisting based on CAT, there is the equally rigorous WAT-PI process. Like several of the other IIMs, Bengaluru too has given up on the GD (Group Discussion) section and replaced with the WAT (Written Ability Test). This is because managers of the future need to hone their writing skills while the GD was not providing ample scope to judge from a crowd. Due to such rigorous selection procedure, IIM-B has seen several top business leaders pass through its gates. Organizations such as Reliance Retail, Career Launcher, Saatchi & Saatchi, Perfetti Can Melle and ISRO are led at present by IIM-B alumni. In addition, several top players in politics, government, literature, social work and academics have emerged out of here.
Like most great institutions, the Indian Institute of Management in Bengaluru too prides itself on its flagship annual events. They have much diversity such as Unmaad being a cultural fest while Eximius is for entrepreneurship. Vista is an international business summit and Yamini is a festival purely for music. There is also an annual leadership conclave titled IIMBUE. IIM-B has also had its brush with Bollywood, with the campus featured heavily in the movie – 3 Idiots- shot mostly here.
Other Popular Universities in Karnataka