Indian Institute of Management Indore
Quick Facts
Average Salary in Management and Business Administration
18.17 Lakhs
Estd. Year: 1996
Type of Institute: Institute of National Importance
Campus Size: 193 Acres
Total Faculty: 100
Total Students Enrollment: 1773
Interested in this University?
Universities
Score
Rating
146.45
AAA
MBA
Careers360
NIRF
Rank
Score
Rank

4th

365.76

11th
Disclaimer: Careers360 Ranking/Rating is done separately for government and private colleges but NIRF ranks both together. To refer the ranking methodology
click here
Placements
Management and Business Administration (P.G.P)
Highest Package
33.04 Lakhs
Average Package
18.17 Lakhs
Highest Global Package
63.45 Lakhs
Management and Business Administration (Dual Degree)
Management and Business Administration (M.B.A)
Average Package
15.67 Lakhs
Highest Global Package
30 Lakhs
Disclaimer: Placements showed above are cumulative of all the UG and PG courses in a stream as on years 2016, 2017, 2018 respectively.
Questions related to IIM Indore
Notable Alumni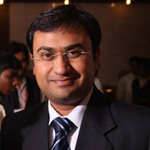 Abhinav Goel
Country Head -Emerging Corporates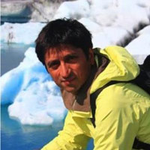 Pankaj Agarwal
Co-Founder & CEO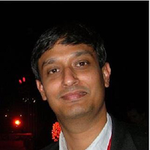 Rajneesh Soni
Managing Director Global Business Excellence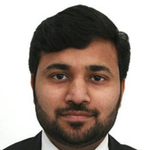 Mustafa Mehrim
Chief Financial Officer (CFO)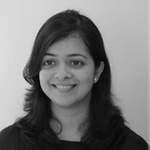 Neha Rastogi
Executive Director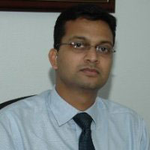 Pramod Marar
Senior Vice President - Strategy Implementation, Commercial Banking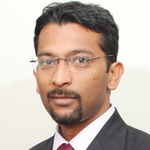 Kunal Pawaskar
Vice President, TMT Investment Banking
Diptendu Bhattacharya
Diptendu Bhattacharya
Tarun Matta
Founder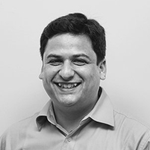 Saurabh Sengupta
Head of Media Sales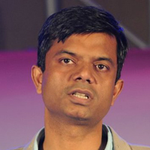 Saurabh Prasad
Staffing Programs Development Manager, EMEIA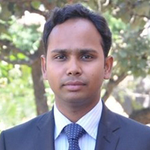 Anand Gourab
Co-Founder & Head of Marketing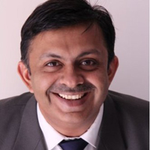 Rajiv Oza
Vice President & Group Head HR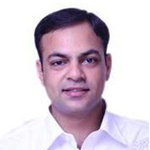 Sudhanshu Bhatnagar
Vice President Technology Strategy
Satish Kumar
General Manager - Brazil
Vijay Prabhat Kamalakara
Managing Director
Shivam Sharma
Director - Private Clients
Rajat Shikhar
Domain Leader - E-Commerce
General Information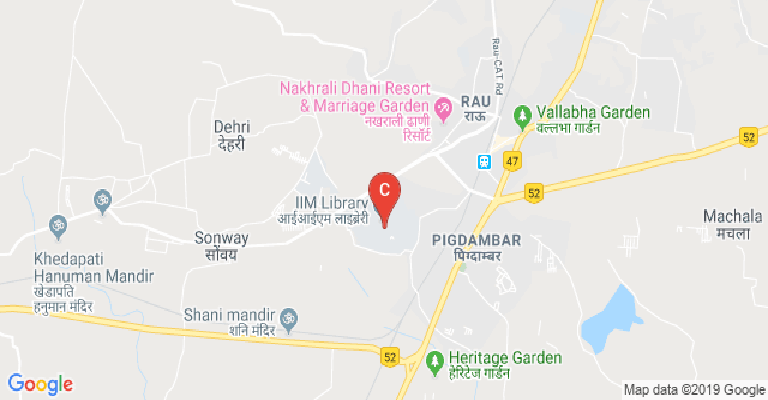 Address:
Indian Institute of Management Indore Prabandh Shikhar, Rau-Pithampur Road Indore - 453556, Madhya Pradesh, India
About College:
The Indian Institute of Management in Indore was one of the original six, set-up in 1996. Over time, it has established its reputation as one of the best management institutes in the country. The courses offered at IIM-B include the flagship 2-year PGP, but also the one-year EPGP and PGPMX for industry professionals, a doctoral programme, the Integrated Programme in Management (IPM) and several short-term and online certifications. There is a PGP-HRM as well catering specifically to Human Resource Management. IIM-I has tie-ups with institutes across the globe from countries such as USA, UK, Germany, France, Belgium, Australia, Austria, Philippines and Malaysia for student exchange programmes. It has one of the largest campuses among the IIMs, over a 193-acre land area. To further build on its intellectual capital, IIM-I has even set up a Young Faculty Research Chair to look into the grooming of future academic leaders.
IIM-Indore has long been known as one of the most innovative within the family. It was the first IIM with a physical presence outside the country. This happened in 2011 when the campus was opened in Ras-al-Khaimah in the UAE. The admissions to this centre were being carried out through the GMAT exam. This campus later shifted to Dubai, though the experiment wasn't a full success, as it had to be closed down. Since 2012, there is an extension centre in Mumbai, the first IIM presence in the country's commercial capital. It is also one of the few IIMs to have formal links with any institution in the Latin American region thanks to a tie-up in Brazil. But the most path-breaking of all IIM-I initiative has been the Integrated Programme in Management (IPM). This was a unique integrated 5-year management programme started anew. It faced a lot of criticism and regulatory hurdles initially but was warmly welcomed by the student community. This is because it gave students fresh out of school, a chance to secure a seat at an IIM, without going for the rigour of the CAT exam. There is a lot of exposure towards rural and social immersion programmes, to ensure holistic development over the five years.
IIM-I was earlier, like several of the other IIMs notorious for its relative low levels of diversity among the student pool. Majority were male, engineers with work experience. That is why the government has introduced diversity norms to ensure there is better representation among women, freshers and those from diverse career paths such as commerce, management, law, medical, the general sciences, the social sciences and humanities. Another major development that the IIMs including Indore have been part of has been the passing of the IIM Bill, 2017. This has allowed greater levels of autonomy to the institutes, with greater freedom from government interference. In addition, IIMs are now able to award MBA degrees and not the Post Graduate Programme in Management (PGPM) as was earlier the case.
The institute is like the other top IIMs renowned for its excellent placements track record. Top recruiters from different fields regularly visit the institute and pick up students en masse. And that is why getting a seat here is considered tougher than a place at some of the better-known colleges worldwide. Unless one gets in the top few percentiles of the CAT exam, there are few chances of receiving a call. In addition, sectional scores and past records are also scrutinized. Post the shortlisting based on CAT, there is the equally rigorous WAT-PI process. Like several of the other IIMs, Indore too has given up on the GD (Group Discussion) section and replaced with the WAT (Written Ability Test). This is because managers of the future need to hone their writing skills while the GD was not providing ample scope to judge from a crowd. Due to such rigorous selection procedure, IIM-I has seen several top business leaders pass through its gates. Since school toppers too are now opting to sit for the IPM, the hopes are that soon, there will be multiple source points for such industry leaders to emerge. Several top players in business, politics, government, literature, social work and academics have emerged out of here.
At IIM, Indore there is a lot more than merely academics and career development. Indeed, development takes place in the form of several other ways. The library is extremely well-stocked and the sports complex vast. There are several active clubs engaged in co-curricular and extra-curricular activities. There is one club dedicated to the IPM students called AaRoHan. There are others such as Arena, Aperture and Vibes dedicated to gaming, photography and dance respectively. The Deb Soc and Quiz Club of course have self-explanatory names. There is even a social sensitivity cell called Pragat-I. The students publish Management Canvass, which is a quarterly business magazine. Annual events are held titled IRIS, Mridang, Atharv and Utsaha for the purpose of management fest, cultural fest, undergraduates' fest and marketing respectively. The annual alumni meet is titled Rendezvous.
Other Popular Universities in Madhya Pradesh