Once students obtain a graduate degree, they start wondering after BA which course is best? After BA what can I do? Should they pursue higher education, continue their education or start finding employment? Students are seen juggling between their minds and heart. A number of times, students do what others want them to do or peer pressure influenced their decisions and thoughts.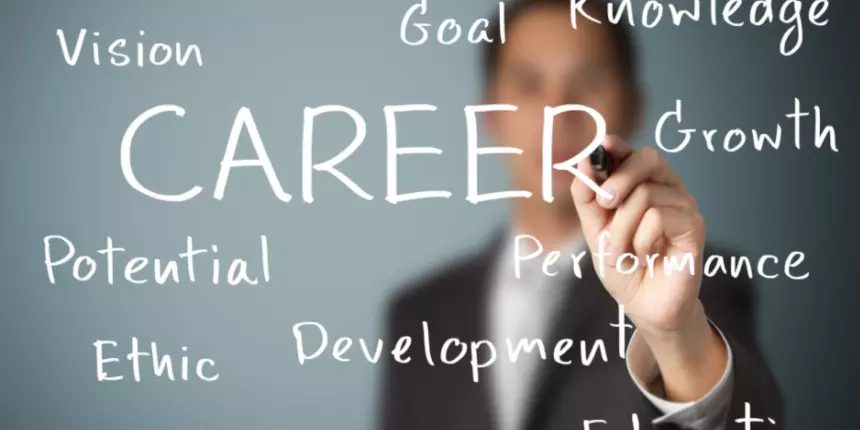 7 Best Career Options after BA: What to do After BA?
Looking into all these situations juggles, dilemmas, self-doubts, experiences, and research, what I found is, to analyze your potential first. Even though you are unable to achieve it at that moment, think about what skills you can gain and proceed. Open your Pandora box and do not limit yourself. Think about all the chances you could take and learn.
Here briefing you on the seven best career options after BA that you can align with your aims and goals and choose for your future career path. List information and links are provided below in detail. Here, in this article, we will discuss the best jobs after BA. Go through it and choose your career path wisely.
7 Best career options after BA
You can specialize in your graduation subject which will broaden your depth of knowledge in a particular subject. Another way is, you can choose a subject you want to specialize in which does not require you to have a bachelor's degree in it. To get basic knowledge about the subject, you can do certification courses and course specializations. Check the links below to have the information and details in illustrated form.
Teacher: For making a career in the teaching field, complete your bachelor's degree. Choose your wanted or most linked subjects, preferably. Attain a minimum of 50 per cent or 55 per cent of aggregate marks or percentage in your BA course. Once you are done with getting your bachelor's degree in hand, go for a post-graduation degree. Take the subject you want to specialize in and teach further becoming a teacher. This will give you advanced knowledge of your subject domain. Once you are done with your post-graduation degree, apply for the B. Ed curriculum. Or you can also pursue the integrated course B.A. B.Ed., wherein you will graduate with both B.A. + B.Ed. degree course. After your B. Ed course is over, successfully, you can start teaching at pre-primary and primary levels in school.
Government jobs: After you are done with your B.A., you can sit for various government exams posts available. For getting into government services, you need to clear the required exams allotted for different posts and vacancies available. Candidates are required to prepare thoroughly for the government exams by looking into the syllabus and exam pattern. Here we are listing a few top-demanded government jobs that candidates can pursue career after BA.
Join in the Digital Marketing Sector: If you are thinking after BA courses, then you can do jobs in the digital marketing sector, after you are done with your BA degree course. Once you are completely done with your BA, you can go for the digital marketing course or certifications. Digital Marketing Executive is one of the best career options for the future in India. You can also pursue diploma courses available under the digital marketing specialization. Links and information are provided in detail below that you can go through and benefit yourself.
Check for the link information in detail here:
Lawyer: For making a career in the law field, you can either do an integrated BA + LLB degree course or a separate LLB course after you have done your BA. BA + LLB which is a Bachelor of Arts- Bachelor of Legislative law degree course is a five years long duration course. On the other hand, LLB is a three years long duration course. If you have already done your BA and want to become a lawyer, you can pursue an LLB course after your BA. Once you are done with your LLB, you need to gain experience in the law field by doing internships or joining any organization for the formal training required.
Social Worker: There is a degree course known as Master of Social Work. You can apply for the MSW programme after doing your bachelor's degree in any of the subjects with a minimum of 50 per cent aggregate marks. After finishing your pots-graduate degree, get into some fieldwork experience. Get advanced learning and practice in social work. The more experience you gain, the better your performance increases.
Administrative Manager: Managerial posts have become the globally chosen career option, not only in India but worldwide. To become an administrative manager, after B.A., you can opt for the following courses or certifications Business administration, Business Management, Information Management, and MBA.
To do an MBA, you need to keep your aggregate marks percentage with and above 50per cent in your BA. After completing your BA, you can apply for various MBA entrance test exams like CAT, MAT, XAT, and GMAT.
Once you are done with gaining the certification courses and degree in the required field, different high paying jobs after BA open up. You can also apply for jobs like Product Manager, Marketing Manager, Finance Manager, Data Analyst, and Public Policy Manager.
Check here for the various MBA courses available in detail link
Conclusion
These are a few present-day best and most chosen career paths after B.A. that you can take. Apart from these seven careers, there are many other career choices available that you can pursue as your career path after completing your BA. If you too are breaking your head as to 'what to do after BA programme', 'best course after BA', or 'after ba what can I do?' this article is for you. A few other extra career links are provided below that you can check and go through for choosing your best career options for the future in India.
Also Read: