What Does a Data Analyst Do - A Complete Guide
What does a data analyst do exactly? Well, it depends on the company and what it needs, but the primary responsibilities of data analysts usually involve sorting and organizing data, spotting trends and patterns, identifying opportunities or problems, and helping to make better business decisions. It's an important job that helps businesses run smoothly and efficiently! And if you' are thinking of becoming a data analyst yourself, there are some great data analytics online courses and certifications available that can teach you everything you need to know. Not only this, there are various platforms that offer online diploma courses as well as online degree courses in data analytics for eligible candidates. So if want to know what data analysts do and more, be sure to check this article out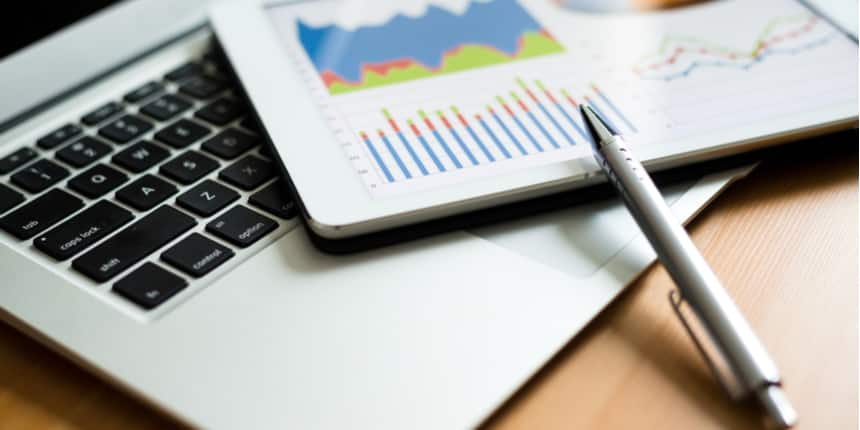 What is data analysis?
Before we get into what does a data analyst do, let's first define what data analysis is. The process of extracting insights from data to help businesses to make better decisions is known as data analysis. Depending on the circumstance you' are attempting to solve, data analysis can take various forms. In a nutshell, descriptive analysis tells us what happened, diagnostic analysis tells us why it happened, predictive analytics generates estimates of the future, and prescriptive analysis generates actionable recommendations on what actions to take.
So, what does a data analyst do?
An analyst is someone whose responsibility is to collect and analyse data in order to fix a particular problem. The analysis of data typically proceeds through five stages:
Determine which data you want to examine.
Gather the information.
In preparation for analysis, clean the data.
Examine the data.
Analyze the results and interpret them.
So to answer what analyst do, in an elaborated form, here is what many data analysts do on a daily basis:
Collect data: Analysts frequently collect data on their own. Conducting market research, monitoring visitor attributes on a corporate website, or purchasing datasets from data gathering experts could all fall under this category.
Examine data: Crude data may contain duplicate records, discrepancies, or anomalies. Examining the data entails keeping the quality of data in a worksheet or through coding such that your explanations are not incorrect or slanted.
Input variables: This consists of creating and developing database structures. Users might decide what kinds of data to keep and gather, how data classifications are linked to one another, and how the information will seem to appear.
Data interpretation entails identifying trends and patterns in data that will assist in answering the question at hand.
Communicating the findings of your research will be an important part of the role. You accomplish this by creating visualisations such as graphs and charts, creating reports, and displaying information to stakeholders.
What are the different types of data analysts?
Data analysts can be found in a variety of industries, including fashion, food, criminal law, future technologies, corporates, the surroundings, and government sectors. Some of the job titles of data analysts are:
Market research analyst
Operations research analyst
Medical and health care analyst
Business intelligence analyst
How to become a data analyst?
A profession as a data analyst can take several different forms. Whether you'are fresh out of school or seeking to change careers, the very first approach is usually evaluating your talents and developing the new skills you'll need in this new position. Here are few ways by which you can pursue a career in data analyst:
Ways to make career a data analyst
Online certification or diploma courses: Online professional certificate programmes or diploma courses at the entry-level normally do not require any prior expertise in the industry. There are several data analytics certification courses as well that help in upskilling.
They teach you fundamental skills like SQL or statistics while also allowing you to produce projects for your portfolio. Various online platforms like Coursera provide a number of professional certification programmes that can be done in the comfort of your home.
Top Trending Courses & Certifications:
Graduation (Bachelor's degree): For employment involving data analysis, the Bureau of Labor Statistics advises a bachelor's degree. If you want to work as a data analyst, specializing your education in statistics, arithmetic, or computer science will help you stand out to potential employers. Many online bachelor's degrees provide flexible scheduling, allowing you to schedule your studies around your other commitments.
Apart from the degree requirements, you also require a certain skill to excel as a data analyst. Here are a few skills that you will need to become a data analyst.
Related Articles :
Technical skills required to become a data analyst
Programming languages: You'll be able to manage massive volumes of data and deal with complex equations if you learn a statistical programming language like Python or R. Despite the fact that Python and R are among the most popular, it's a good idea to look at multiple job descriptions for a position you're interested in to see which programming language will be most beneficial in your sector.
Statistics and math: Understanding the fundamentals behind what data tools accomplish will greatly assist you in your work. A thorough understanding of statistics and math will aid you in determining which tools are appropriate to employ to tackle a certain problem, detecting flaws in your data, and comprehending the results.
Data tools: Any data analyst's toolbox should include Microsoft Excel and SQL. Although Excel is commonly used across sectors, SQL can manage larger data sets and is usually considered a must for data analysis. Data analytics certification courses are a great way to gain expertise in using these tools.
Also read: Data Analyst Career Path BY Codecademy

Workplace skills required to become a data analyst
Knowledge of industry: Understanding the field you work in, whether it's health care, business, finance, or something else, will help you succeed at work and in job applications. Take some time to keep up with industry news or read a book on the subject if you're seeking to get into a particular sector. This can help you become more familiar with the industry's major concerns and trends.
Problem-solving: A data analyst must have a thorough grasp of both the query and the problem to be addressed. They should also be able to spot patterns or trends that might lead to a store. You'll be able to focus on the proper sorts of data, detect the most revealing techniques of analysis, and spot holes in your work if you have critical thinking abilities.
What future holds for data analysts?
Working as a data analyst might lead to additional opportunities. It is observed that the majority of people who begin their careers as data analysts go on to become data scientists. Data scientists, like analysts, examine data using statistics, arithmetic, and computer science. A scientist, on the other hand, may employ advanced techniques to create models and other tools to forecast future trends.
According to the latest stats from the Bureau of Labor Statistics, market research analyst roles are predicted to rise by 18 percent, while management analyst positions are expected to grow by 11 percent, which is substantially faster than the typical employment growth. Because data analysts may work in a wide range of industries, including healthcare, banking, manufacturing, professional services, information, and retail, technological advancements have resulted in an increase in analyst roles.
Explore Popular Platforms Certification Courses
Frequently Asked Question (FAQs) - What Does a Data Analyst Do - A Complete Guide
Question: What are the tools that a data analyst uses?
Answer:
To assist them with their everyday data chores, a data analyst employs a variety of data analysis tools such as Excel, SQL, and Tableau.
Question: Is coding required for a data analyst?
Answer:
Advanced coding abilities are not needed of data analysts. Instead, they should have prior knowledge with data analytics, data visualisation, and data management tools.
Question: Is it possible to work as a data analyst without a degree?
Answer:
Obtaining certification as a data analyst is one approach to acquiring a respectable qualification without a degree. Certifications are available from different companies, including Cloudera, SAS, and Microsoft. You may also take online certification courses through companies like Coursera and Udemy.
Question: Is data analysis a promising career path?
Answer:
Yes, data analytics is a lucrative profession. High demand for Data Analysts is matched by a rise in pay—even in junior jobs.
Question: What is the scope of data analytics?
Answer:
"Data analytics and information services will have the highest growth rate at 16 percent to 18 percent over the next five years," states McKinsey analysis centred on the healthcare business, "while core administrative services are unlikely to experience significant increase owing to automation," report further adds.
Data Analysis Updates and Articles