10 Best Specialized SEO Courses on LinkedIn Learning
"Content is King". Microsoft founder Bill Gates' words have proven right with the rise of the internet as the market on the planet. A great market demands great products with great selling points. And Search Engine Optimisation is the ultimate marketing strategy allowing you to attract search engines to your amazing content and your amazing business. The demand has garnered a lot of attention for SEO courses on LinkedIn learning.
Also read: Online Search Engine Optimization Courses & Certifications
SEO is a set of rules wherein you optimize your website in order to achieve higher rankings in search engines' organic results. The higher the rankings, the more traffic that will follow and hence more business for your or your clients. While the technicalities in SEO may appear easily attainable, it has become a crafty artform, where you as a professional need to keep pace with the changing trends of the internet. Every now and then Internet giants like Google (the most important of them all!) change their strategies meaning you will also have to change your strategies as well. This applies to SEO also. So this requires skills that come with experience. But worry not, even freshers can enter this field, because the industry experts in this field have poured their knowledge in creating specialised SEO courses on LinkedIn Learning.
View more- Explore Online Courses and Certifications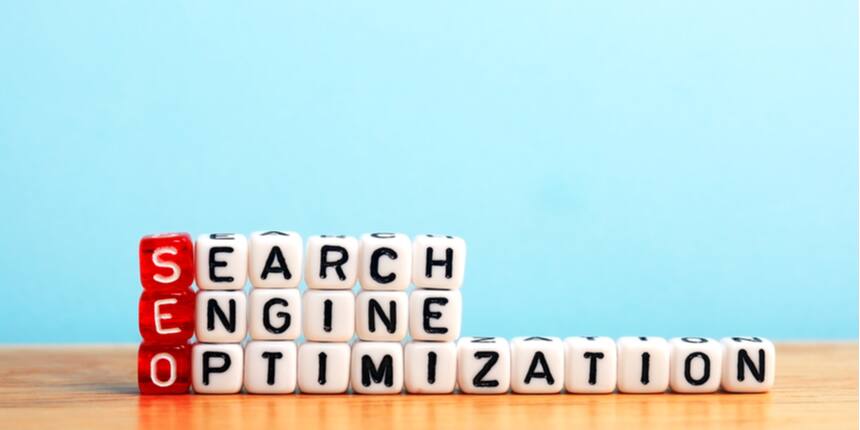 The power SEO in Digital Marketing
Nothing can beat organic traffic. To get that you need great content which is inviting. It is a fact that SEO for Google and other search engines is going to be even more crucial in 2021 as organic search consistently is outpacing other search traffic. Lucky for you, there are amazing SEO Courses on LinkedIn Learning which can turn you into a powerful Digital marketer.
Why LinkedIn Learning
Linked Learning has become an amazing platform for professionals to master skills. The advantages of LinkedIn Learning are:
An interactive, social, learner-centered approach

Courses with High-Quality Content

Access to a wide variety of courses

Access to courses at an affordable price

Curated, relevant courses

On-demand access to your courses

A free trial with full access
Also Read: Search Engine Optimisation (SEO) Training course by Simplilearn
10 Best Specialized SEO Courses on LinkedIn Learning
Understanding the importance of SEO, we have shortlisted 10 best seo courses that are available on LinkedIn Learning.
| | | |
| --- | --- | --- |
| Course | Duration | Fee |
| SEO Foundations | 2 hrs 38 min | Rs. 1,061.99 |
| SEO for Social Media | 39 min 51 sec | Rs. 1,061.99 |
| SEO Keyword Strategy | 1 hr 36 min | Rs. 1,061.99 |
| Marketing Tools SEO | 1 hr 36 min | Rs. 1,061.99 |
| SEO: ECommerce Strategies | 1 hr 2 min | Rs. 1,061.99 |
| SEO: Link Building | 1 hr 10 min | Rs. 1,887.99 |
| Advanced SEO: Developing an SEO-Friendly Website | 2 hr 38 min | Rs. 2182.99 |
| International SEO | 1 hr 25 min | Rs. 1357.00 |
| Advance SEO: Search Factors | 1 hr 11 min | Rs. 1652.00 |
| Local SEO | 2 hr 31 min | Rs.1357.00 |
Note: The given details are collected and compiled by the Careers360 team.
1. SEO Foundations
As the name suggests this is one of the best SEO courses to build a foundation. The course teaches you the importance of SEO in business, keywords (distribution, attributes, research and evaluation), how search engines index content, going through important URLs and redirects, optimizing your pages and content, measuring your success and progress, planning for long-term SEO strategies, etc. Additionally, you will learn some specific SEO tips that help you in expanding your audience.
Duration: 2h 38m
Topics Covered:
Search engine optimization (SEO)

Reading search engine result pages

Setting SEO expectations

How SEO affects your business

How to research keywords

Tools to help you analyze keywords

Keyword attributes and distribution

How Search Engines and People View Web Pages

Optimizing site structure and textual page elements

Optimizing for personalized search

Content Optimization: Technical SEO

Understanding how search engines index content

Working with canonical URLs and redirects

Leveraging microformats

Working with server-side factors

Using Google Search Console

Long-Term Content Planning

Link-Building Strategies (internal and external)

Measuring SEO Effectiveness

Ecommerce: Local and Mobile SEO Considerations
2. SEO for Social Media
This is one of the SEO certification courses which puts its money on the fact that powerful SEO can bring social media channels to life. You learn the tools of the trade to increase 10x visibility for posts in platforms such as LinkedIn, Facebook, Twitter, etc. The course has real-world examples and proven strategies that you will be able to apply right away.
Duration: 39 minutes 51 seconds
Topics Covered:
SEO ranking factors on Google, Bing

Channels for social media SEO (Business-to-Business) (Business-to-Consumer)

Optimizing social media accounts or profiles

Creating and sharing optimized social content

Increasing the reach of your social posts

Finding and engaging with target users on social media
Also Read: Search Engine Optimisation Training by Intellipaat
3. SEO Keyword Strategy
If you can optimize your website by using keywords, then you will keep getting more visitors. If you can analyse the right keywords for your business, then you can hold on your own in digital marketing. After completing this course you will learn how to create excellent keyword strategies and how to implement them for different channels. You learn how SEO selection is different depending on the customer intent, identify trends, etc. You also learn to utilize negative keywords, develop analytics, measure the results, etc. This is one of the best seo courses online, worth its money for specialising in the nuances of SEO keyword strategies.
Duration: 1h 36m
Topics Covered:
Keyword Research

Analyze Keyword Patterns

Mapping Keywords across the Customer Lifecycle

Keywords optimization for paid search, marketing, etc.

Creating a starter set

Reading search engine results in pages (SERP)
Also read: 10 Skill That SEO Specialists Must Have
4. Marketing Tools SEO
In today's fast-growing market, a wide number of SEO tools are present. If you are looking for an SEO certification that covers the basic SEO tools like Google Search Console, Screaming Frog SEO Spider, SEMrush, Siteliner, Google Keyword Planner, and more, then you can opt for these courses. This SEO course certification discusses the merits as well as the demerits of these tools.
Duration: 1h 36m
Topics Covered:
Technical SEO tools

Google search console

Google Diagnostic tools
Also read: Career as SEO Analyst
5. SEO: E-Commerce Strategies
You must have some great site optimization strategies focussing on e-commerce. This is one of the linkedin learning seo courses that help you in this particular field. After completing the course, you will be able to optimize your online store by improving page rankings and building traffic. With the help of the SERP optimization strategies, you will learn optimizing e-commerce videos and social media platforms for search engines.
Duration: 1h 2m
Topics Covered:
Ecommerce Website Structure

Ecommerce silo structure

Internal linking for ecommerce

Optimize your ecommerce crawl budget

Ecommerce URL structure

Ecommerce subdomain vs. subdirectory

Ecommerce anchor text

Managing broken and redirected links

Optimizing product pages for SEO

Optimizing ecommerce content pages

Buyer journey and keywords

Ecommerce canonical URLs

Understanding how ecommerce SERP works

Ecommerce rich snippet optimization
6. SEO: Link Building
This is one of the best SEO certification courses emphasising on the power of link building. No strong links means bad rankings. So you learn the ways in which search engines perceive links, what makes a link excellent, etc. You also learn to use link analysis tools to evaluate your site's backlink profile. You will learn about reciprocal linking, link building from blogs and directories, etc. You also learn the don'ts in the industry such as how to avoid link schemes which can land you in trouble with search engines (hiding and buying links)
Duration: 1h 10m
Topics Covered:
Importance of links

Using link analysis tools

Understanding PageRank

Placing links

Building a link profile

Creating link bait
Also Read: Digital Marketing Course and Certification by Intellipaat
7. Advanced SEO: Developing an SEO-Friendly Website
Advanced SEO techniques are very important to build an SEO-friendly website from the ground level. You learn to optimise your architecture and improve site indexing and crawling your site. This is among the top linkedin learning seo courses for delving deeper into concepts such as optimization of site speed and rendering, HTTP/2, other progressive web apps, etc.
Duration: 2 hours 38 minutes
Topics Covered:
Optimized Website Architecture

Creating Your Information Architecture

Managing Your URLs

Optimizing Your Content Structure

Introducing Structured Data

Technical Makeup
8. International SEO
If you want to attract international visitors to your website, then this SEO certification focusing on international SEO will be the right choice for you. This course will help you in developing and implementing a successful strategy in terms of international SEO. Right from determining target markets to optimizing your website for different countries and languages, it has a lot to offer.
Duration: 1h 25m
Topics Covered:
International SEO

Leveraging local and regional considerations

Ensuring core functionality works around the world

How search engines handle multilingual content

Using hreflang for optimization

Using meta tags to define target languages and regions

Using Google Search Console for international SEO

On-Page and Off-Site Factors of International SEO

Handling localization and targeted international content

Best practices around translating content

Understanding international keyword considerations

Leveraging off site factors for international SEO

Measuring International SEO Performance

Using segmentation to evaluate international audiences

Reporting international SEO performance effectively
9. Advance SEO: Search Factors
SEO search factors are those elements that are the basic things that decide where your site is displayed on the Google results page and how your content will reach the audience. This seo certification course will teach you from scratch the goals and intent of searching and how these results pull up the relevant results and rank content. Many other methodologies for increasing the traffic for your website by using search factors have been explained in this course.
Duration: 1h 11 m
Topics Covered:
Taking SEO to the next level

The Modern Search

Comparing search engines

How people use search

The sequence of user search queries

Intent-based keyword research

Google Search Intelligence

Evolution of Google SERPs

RankBrain and and machine learning

An updated keyword research strategy

Featured Snippets

What are Google Search features?

Knowledge Graph cards

Search operators
Also Read: Mastering Digital Marketing: SEM, SEO, Social Media and Beyond London Business School, London via Emeritus
10. Local SEO
SEO is crucial for the success of every business. And local SEO is crucial to "brick and mortar" stores and services. This is among the best linkedin learning seo courses for teaching local businesses to achieve maximum visibility on search engines, and therefore drive more traffic (web traffic and foot traffic!) to their sites and services. You will learn about the local SEO landscape and how to go about using local SEO to enhance your business.
Duration: 2h 31 m
Topics Covered:
Understanding Local SEO

Reviewing local search results, keyword modifiers

Evaluate Your Site

Research your business category

Prepare the Foundation

Optimize your site structure

Integrating with social media

Create localized content

Optimizing page speed

Advanced technical efforts

On-Page Optimization

Craft the right title and description tags

Use heading tags properly

Choosing to use breadcrumbs

Create a sitemap

Track Your Results through Google Analytics

Google Search Console

Citations

Get listed in directories

Keep your NAP (name, address, phone) consistent across the web

Use Google Places for Business

Creating a Google My Business page

Outfitting your local listing with content

Using the Google My Business interface

Backlinks

Collect Reviews on Google and other sites

Advanced Local SEO
Also Read: Certified Search Engine Optimisation Professional by Vskills
Conclusion
If you are planning for a job or career in the area of digital marketing, then SEO is a skill that you need expertise in for sure. And linked Learning is a great platform offering a plethora of seo courses online. With unlimited access and expert instructors, you can develop a good understanding of SEO that will not only help you to strategize for the companies you work in but also for your own websites. So what are you waiting for! Take some of the best seo courses on LinkedIn Learning and fine tune your craft!
Explore Popular Platforms Certification Courses
Frequently Asked Question (FAQs) - 10 Best Specialized SEO Courses on LinkedIn Learning
Question: Is a LinkedIn learning certificate worth it?
Answer:
LinkedIn learning offers some of the best SEO certification courses. Tges being great content from industry experts, affordable costs, flexible learning and highly recognised certification which enhance your portfolio. Thus there is a surge in professionals option for seo courses on LinkedIn learning.
Question: How can I become an SEO expert?
Answer:
There are various ways to excel in the skill of SEO. The following are the skills you can gain from taking seo courses on LinkedIn Learning:
Take an SEO course (or several SEO courses)

Learn SEO by optimizing their own website.

Work at a marketing agency.

Take on SEO clients.

Get an online SEO certification or degree.

Work as an "in house" SEO professional.
Question: What is the cost of pursuing courses on LinkedIn learning?
Answer:
LinkedIn Learning is available as a Premium monthly subscription for $29.99, with the additional taxes. Or you can also go for the annual subscription at $299.88, plus taxes. Initial one month is free and is called the trial period, after which you need to get a subscription to get access to the videos. Most seo courses on LinkedIn learning are quite affordable.
Question: Is SEO a good career option?
Answer:
SEO is a field that has a lot of demand as well as competition, so you need to have some extraordinary skills to get a good career in this field. The SEO industry is constantly evolving, and with the marketer shifting online, the demand has also risen considerably in the past few years. There are many linked learning seo courses online that can help you kickstart your career in this field.
Question: Why is SEO so important for websites and businesses?
Answer:
SEO is very important for businesses in order to gain visibility and traffic. You might have the best products and services to offer the clients, but without a proper SEO technique, you can't reach them. So take some of the best seo courses on LinkedIn Learning.
Question: What are some of the best ways to improve your SEO rankings?
Answer:
SEO rankings can be improved by following some simple techniques:
Publish Relevant Content.

Update Your Content Regularly.

Metadata.

Have a link-worthy site.

Use alt tags.
Question: Is LinkedIn learning free?
Answer:
Yes, The platform provides a free trial (first month) for their seo courses online So, after a month, you can cancel and they won't charge you anything. Or you can continue with the course, then you will have to pay the fees.
Question: Can I cancel Linkedin Learning after the end of my free trial?
Answer:
Yes. You can easily end your LinkedIn Learning subscription at any time. The best part is that you will retain your access to the already completed linkedin learning seo courses. Hence you can add them to your portfolio. But the paid course videos won't be available on your timeline.
Question: Will I get a LinkedIn learning certificate if I pursue a course during my free trial?
Answer:
Yes. SEO courses on LinkedIn learning offer a free trial month, where you are assumed as a subscribed user. So you have access to all the perks of that subscription. So, even if you plan to cancel the subscription, then you can still keep your certificates.
Search Engine Optimization