Who is a SEO Analyst?
Better content is outweighing more content~ Rand Fishkin
We usually prefer searching on the internet for the information that we require. We believe that the internet has all the answers to questions with an abundance of information lying there. We just type a keyword and numerous blogs, articles appear on our screen. These keywords play a great role to rank the content on the first page of search engines. A career as SEO Analyst is described as a professional who researches major keywords to improve the search volume of the content and fetch more traffic to the web page.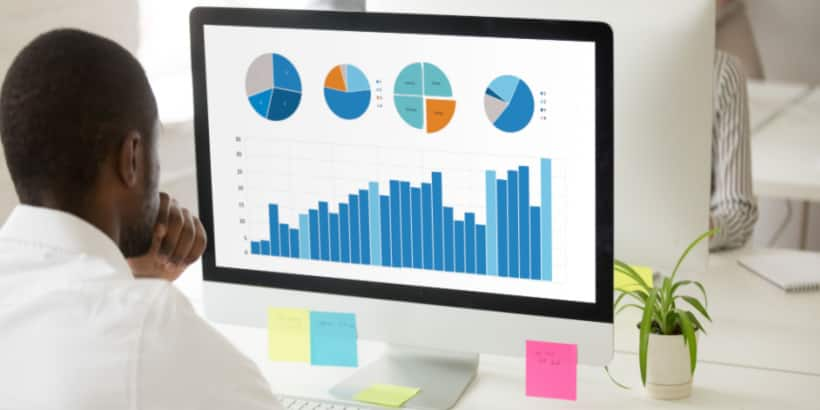 SEO Analyst in a Nutshell
An SEO Analyst is a web professional who is proficient in the implementation of SEO strategies to target more keywords to improve the reach of the content on search engines. He or she provides support to acquire the goals and success of the client's campaigns.
Quick Facts for SEO Analyst
Industry

Media, Marketing

Suitable for

Male, Female, Others

A career as SEO Analyst is suitable for everyone regardless of gender preference. Anyone who possesses proficient skills in search marketing strategy and knows to target keyword to improve search results for the published content can become an SEO Analyst.

Any special needs

Yes

A career as SEO Analyst is suitable for candidates with special needs. It is a desk-based role that demands career skills and in-depth knowledge of Search Engine Optimisation to improve the search volume of the published content so the information becomes more visible to readers on the internet.
What is the role of SEO Analyst?
A Search Engine Optimisation analyst career involves everyday tasks such as gathering data about competitive business websites, social media, blogs and e-commerce websites. He or she utilises that data to determine thor reach to target customers using digital resources. If they lack in reaching the target audience then an SEO Analyst makes strategies and alters the content of webpages to increase its traffic. He or she may reorganise or change the content in order to make it visible on search engines.
Keyword Research
An SEO analyst is responsible for performing keyword research that meets the goals and objectives of the client business in order to optimise the existing content and improve the visibility of content.
SEO Analysis
An SEO analyst is required to perform SEO analysis on daily basis and provide data and recommendations concerning the elements and structure of the website and webpages.
Administering
An SEO analyst work responsibilities involve administering search engine programmes such as XML sitemaps, webmaster tools, shopping feeds and others in order to diagnose report o client projects.
Planning
An SEO analyst is responsible for planning optimisation strategy in coordination with the content team to provide support in socialising and utilise social media such as customer brief videos, case studies and blog posts.
Types of a SEO Analyst
Affiliate Marketer: An affiliate marketer has the authorisation of multiple websites and email marketing lists depending on the number of clients he or she affiliates. He or she utilises his or her network to promote products on e-commerce platforms through banner ads, text ads and links.
Pay Per Click Marketer: A pay per click marketer is involved in pay per click marketing. He or she manages to advertise products on sponsored listings of a search engine or partner website by paying per click on the ad.
Digital Marketing Strategist: A digital marketing strategist identifies a target market, creates a brand image for the online presence of the company. A digital marketing strategist maintains a marketing campaign fo virtual presence and digital technologies.
What is the workplace/work environment of SEO Analyst like?
An SEO Analyst works in an office environment. He or she may also work from home. There is no fieldwork in an SEO Analyst's job. An SEO Analyst researches effective keywords to target those that have a large search volume. He or she provides support to content them in making a strategy for developing content that has more readability and visibility on the internet.
Does SEO Analyst require travelling?
Not Likely
An SEO Analyst does not require travelling. It is a desk-based job. An SEO Analyst can from the comfort of home.
Employment Shifts
Full Time, Work From Home
An SEO Analyst usually works from early morning to late evenings. Several organisations that function 24 hours a day may hire candidates to work on rotational shifts.
Employment Nature
Contractual, Permanent
A career as SEO Analyst finds opportunities on both contractual as well as a permanent basis. An SEO Analyst may work as a freelancer and take up various projects and get paid for each.
Work Place
Office, Work From Home
An SEO Analyst career is a des-based job role. He or she either works from the office or the comfort of home. There is no fieldwork involved in an SEO Analyst job.
Presence in Geographical Area
Semi-urban, Urban
An SEO Analyst finds flourishing opportunities in urban and semi-urban areas. Bengaluru and Chennai provide higher pay to SEO Analysts. While Coimbatore offers lower salary packages than the national average.
Time Pressure
Likely
An SEO Analyst works under extreme pressure to rank the blog posts, articles with specific keywords. He or she spends hours in making strategy to provide support in developing content and improving its reach.
Overtime Details
An SEO Analyst often requires to work overtime during strict deadlines. He or she has to perform keyword research to improve the ranking of the content.
Weekly Hours of Work
Min 35 Hours
Work hours are usually stretched in order to meet deadlines. An SEO Analyst is responsible for ranking the content on the first page of search engines. They have to work under pressure to achieve the target.
How to become a SEO Analyst?
Steps to become a SEO Analyst
What are the skills and qualities required to become a/an SEO Analyst?
We have provided here details of SEO Analyst skills. Aspirants who want to become an SEO Analyst are required to acquire these skillset to work efficiently to improve the rankings of the website or web pages.
SEO Skills: An SEO Analyst is required to apply SEO and ranking techniques to rant their articles on search engines. The knowledge of SEO is crucial for understanding the metrics of the effectiveness of search engine enhancements.
Communication Skills: An SEO Analyst is required to communicate with other professions within the team. He or she is required to develop the strategy in coordination with the marketing team.
SQL: An SEO Analyst must possess knowledge of SQL. He or she is required to manipulate datasets taken from various sources such as AS, SQL Server and MS Access.
Analytical Skills: An SEO Analyst must be able to leverage research and analytics in order to provide product findings and recommendations to content teams. He or she must be able to generate and review google analytics data reports.
Which certifications and internships can be helpful in becoming SEO Analyst?
We have provided below several certification courses in digital marketing that you may opt to upgrade your skills and learn various modules to improve the reach on the internet.
Internship Availability
Yes
Internships play a crucial role in the initial stage of a candidate's career development. It brings industry insights. Candidates can learn about the functioning of the industry through internships. Employers prefer to hire individuals with prior experience. Thus, candidates with prior internship experience pose a higher chance of getting a full-time job role. SEO intern measures and reports the performance of marketing campaigns on the internet. He or she is required to perform on-page search engine optimisation to fetch quality-driven relevant traffic.
Career Path Progression for SEO Analyst
We have provided here career progression details of SEO Analyst. Aspirants are required to give a start to their career with an entry-level SEO Analyst role. Gradually, gaining experience in the industry they progress to senior-level SEO positions.
SEO Executive: An SEO Executive assists the writers in finding the right keywords for a given blog topic, besides sharing and implementing new content SEO strategies. The individual is also required to monitor the competitor and suggest changes in content according to the best and latest SEO Practices.
Senior SEO Analyst: A Senior SEO Analyst heads the entire team of junior SEO Analysts or SEO Executive. The individual is expected to ensure that the content that is being created by the company, is according to SEO guidelines. Often, the Senior analysts creates guidelines and blueprints on how the general flow of the content and SEO integration in the content will be done across all domains or pages.
SEO Analyst Jobs and Salaries
SEO Executive
Job Description
Usually, when one starts his or her career in the field of SEO, the individual starts out as an SEO Executive. They are often assigned to one particular team, where they help the team of writers in finding the most appropriate keywords for a topic. The individual also monitors traffic and gives suggestions on how to increase it.
Salary Description
The salary of an SEO executive depends on several factors such as expertise and job location and of course the experience. The salary starts from Rs. 19533 and goes up to Rs. 47500 with an increase in experience.
Senior SEO Analyst
Job Description
As the title goes, a senior SEO analyst is expected to lead a team of SEO analysts or SEO executives. Forming new SEO guidelines for everyone to follow or correcting previous ones, are some of the things that a senior SEO Analysts do.
Salary Description
A senior SEO Analyst earns anything between Rs. 36973 at entry-level. The mid-level salary is around Rs. 58781 and at the topmost level, it is around Rs. 92179. There are several factors on which the salary of the individual depends. Experience, job location and company profile are the prominent factors on which the salary of an individual depends on.
What is the job outlook for SEO Analyst?
There is an expected two to four per cent growth in the employment opportunities for SEO Analysts in the upcoming four to five years. There are numerous jobs available for careers related to digital marketing. It contributes to the least competition in entry-level roles. Candidates can polish their skills over time through years spent working in the industry. Skilled candidates with relatable work experience can work as freelancers and provide services to clients.
Students also liked
Frequently Asked Questions for SEO Analyst
Que. What is the required degree to become an SEO Analyst?
Ans.
There are no specific requirements of degree for SEO Analyst role. Candidates can opt for a relevant degree in computer science or mass communication. A diploma or certification in digital marketing is also sufficient to provide employment opportunities.
Que. What are other job roles related to SEO Analyst?
Ans.
Candidates can opt for other related roles such as Affiliate Marketer, PPC Specialist, Google Ads Specialist, Search Engine Marketer and other related roles.
Que. What are the top employers of SEO Analyst?
Ans.
Digital marketing firms and organisations which want to improve their reach on the internet to sell product and services through content provide alluring opportunities to SEO Analysts.
You might also be interested in
The question have been saved in answer later, you can access it from your profile anytime.
Access now
Report Question
Select your reason of reporting