Indian Institute of Science Education and Research Kolkata
Quick Facts
Type of Institute
Institute of National Importance
Estd. Year: 2006
Campus Size: 201 Acres
Total Faculty: 105
Total Students Enrollment: 1314
Interested in this University?
Universities
Rank
Score
Rating

24th

262.26
AAAA+
Disclaimer: Careers360 Ranking/Rating is done separately for government and private colleges but NIRF ranks both together. To refer the ranking methodology
click here
Placements
Sciences (Dual Degree)
Median Package
6.50 Lakhs
Disclaimer: Placements showed above are cumulative of all the UG and PG courses in a stream as on the year 2018.
Academic is quite rigour, Bad placement.
The college is located in a very remote place. Although the name of the place suggests it is assumed that it is located in Kolkata City, but it is around 50 km away from the city. All the buildings are newly constructed. Many buildings are about to be fully functional. As a lot of constructional work is going on, the campus is full of dust. The campus is not yet greenery. That's why it does not look a fancy school. Most of the students are preferring for higher study in aboard to start a career in the education field. As most of the students draw good amount of scholarship, they are not much worried about any placement. Basic science has no as such instant application in the industry. That's why company do not prefer us. We can strengthen the corporate exposure by collaborating with the R & D sector of various company. The biggest disapointment is that there is no as such placement cell in the campus. The students who are willing to work beyond education and research field find difficulties in getting a well paying job, altough they work harder. Hostels are well maintained by house keeping staff. 24/7 free Wi-Fi is available. There is no restriction in usage limit.Washing machines are provided in each floor. Water and Electricity is always available. Student monitered canteen is available in the campus, which provides food at descent rate. In the basement area ample no of shops are available to buy your daily needs and snacks. Teaching happens in parallel to research. All the faculty members are engaged in their research. The have been assigned various labs in research complex. They are one the most knowledgeable person in their respective field. You can expect the best in this area. Dibyendu Nandi is one of the best professor working in the field of space science. He has received many awards in his field. Recently we had a talk from NASA Scientist regarding space weather which was possible because of him. Being a national institute, students from all over the India come to study. It's a great opportunity to interact with diverse people. It helps to understand various culture. It gets us closure to know India in a better way. Most of the students receive INSPIRE , KVPY fellowship. It becomes easier for them to pay the institute fees. It is quite affordable for them. But it is based on merit. There is no need based scholarship. If a student do not get scholarship, then it is expensive for him/her. Because the opportunity is available only after the PhD. It would be difficult to get well paying job just after MS. But the is recognised. Smriti Irani , former HRD Minister, came for the convocation and assured to help to make this organisation a better one.
Placements
Infrastructure
College Life
Industry Exposure
Affordability
Student Crowd
Faculty
Hostel
A biology Major
It's been 9 years. IISER Kolkata has now achieved a substantial ammount and let's see what they are shall we? Multiple admits to coveted international PhD positions in every batch even in Geological Sciences. The foremost authority on Cosmology and Gravitational waves in India( for the pessimists out there, I was told so in the IACS Summer School and also at Astronomy Camp this year organised by IAPT) Ranked 3rd in Chemical and Biological Science research in India. coming after IISc and IISER Pune in Biology and IISc and IACS in Chemistry. Substantial international presence, with several international professors visiting the campus. A permanent campus of 250 acres to behold. It is amazing, believe me, even though it is only 50%-60% complete. Though for the people who like to get drunk on weekends and smoke pot whenever they like in the bathrooms of 7 storied malls, I would suggest you stay away. The campus is situated to provide a quiet environment inter-twined with nature. A nodal center for KVPY, INSPIRE and DST in Northern India. Host of VIJYOSHI. Old faculty are amazing, the newer ones are just too damn awesome( I've talked to 3 of them in my KVPY SX Interview), I urge you to look through their profiles. What you can expect in the future(Let's say in the coming 10-15 years?) Full faculty( i.e 200 faculty members, possibly in 5-6 years) Possibly equal to or even better than IISc or TIFR at postgraduate levels( because as undergrads the IISc UG and IISER K UG students really don't have a difference in PhD placements or quality of teaching and UG research) To be in line with the best Institutions and Universities in Asia(Albeit Pune and Mohali are on the same track too! ) To have a complete campus(this should take around 3-4 years since the area is HUGE and even IISc a 400 acre institution, finished it's campus in 2006) Possibly more awareness among students regarding the functional basis behind IISERs that would cause a downfall of questions comparing IISER and IIT. Other aspects: I have been to two other iisers for summer projects. The systems there are much smoother. The bureaucracy is terrible at iiser Kolkata. We have a mango orchard. We have a jungle, litchi trees. There is a tree right outside my window, and a koel songs every morning. None of the other iisers can give you that. We have fields. We have neighbouring institutes who defeat us left and right in volley ball and football. That's how we learn. I doubt NCL or ISB has any reputable sports team. We value humans here. A faculty member stays awake the whole night just to help her student fill in his commonwealth application. A senior goes and stands silently to ensure that the 'introduction' session never gets too violent. The assistant registrar secretly suggests the sponsorship team to fake bills, because he knows of the various unaccounted expenses during a fest; because he trusts them. And we learn things which are beyond class room education. What to do if a snake enters your room? How to design a stage on a bare piece of land? How to entertain an audience of the light goes out in the auditorium? How to address a crowd when there is no microphone? We learn how to handle people. In the other iisers, people don't even know the names of people of other batches. The best part at iiser Kolkata is how freely the batches mix. Hostel facility Currently the majority of IISER Kolkata students reside in the NSCB (Netaji Subhash Chandra Bose) and ICVS (Ishwar Chandra Vidyasagar) halls. They together form one building, having six wings and a canteen. Wings A and B are allotted to girls and the rest are for boys. If you are joining IISER-K, you will most probably reside here, or in a similar hostel that is under construction. (Note: BS-MS freshers might be allotted a different hostel for their first year, or so I've heard.) The hostel facilities are excellent. Fast Wi-Fi is available in every room. Students have access to washing machines, and few shops are present in the hostel itself (grocery, stationery and xerox, saloon/parlour, etc). The premises are kept reasonably clean. The canteen is managed by the students themselves, and the food quality is okay-ish (better than most messes). There is also a snack shop that stays open throughout the day. There are volleyball and badminton courts in the courtyards between the various wings. Table tennis and carom boards are present in the common rooms. The hostel also has a gym, but presently it contains only some basic equipment. A football field is located nearby. Personally, I feel the best feature of the hostel is its airiness. There is a strong breeze in the area on most summer evenings, and the open corridors and the lawns make excellent spots to hang out with friends. Note: also i am giving industrial exposure 3 stars because as of now there is no such thing called placement here like engineering colleges, thus you have to build yourself on your own. yes you do have the liberty to do projects apart from your studies, either in the institute or any other institute for exposure. Hope this helps. Good luck (The following are the excerpts taken from Quora answers from my very own seniors, at least my views overlap completely with them and this is to give credits to them for writing such along answers on Quora. Do follow our community on Quora as there you'll find some nice pictures of our campus as well)
Placements
Infrastructure
College Life
Industry Exposure
Faculty
Hostel

A review of my home
It's a very nice place where people can find true pleasure of learning.Studing here doesn't mean just memorising the syllabus and sitting in exams.Here people will get an overall development of their knowledge,their conception & off course their characteristics, which help them through-out the life.Now coming to hostel facilities, I have to say,an excellent hostel facility is provided here. Everything,which includes a nice & clean hostel,healthy foods in low budget,sports opportunities with nice coaching,computer lab and a well-equipped library with computer facility is provided here.Each IISER student gets INSPIRE scholarship worth Rs 60000 per annum & free wi-fi round the clock. We the students lead a very joyous life here.The level of interaction between the teachers and the taught is excellent. Those of the students, who feel home-sick and doesn't want to go outside for studies, they even mixes up with this environment and become friendly.Last but not the least, our annual science-fest, 'INQUIVESTA', is the largest science-fest in India.There's no need to say, how much do we enjoy it.Moreover,our college is a place where knowledge and creativity go hand in hand.Talent gets opportunities and curiosity is appreciated.An excellent faculty will guide you to your desired target.
Placements
Infrastructure
College Life
Industry Exposure
Faculty
Questions related to IISER Kolkata
General Information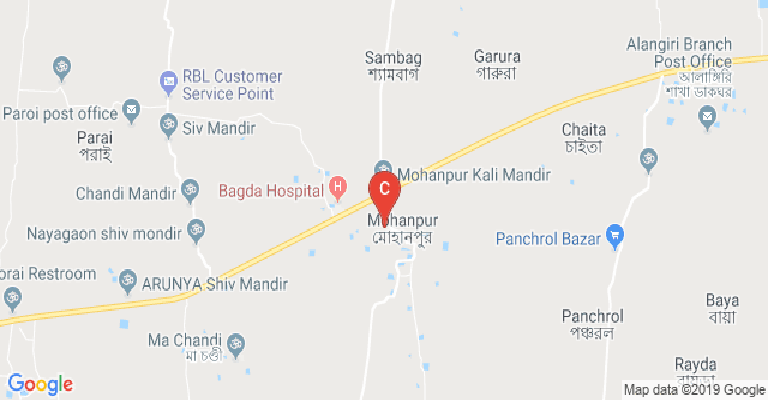 Address:
Indian Institute of Science Education and Research Kolkata, Mohanpur - 741246, Kolkata, West Bengal, India
Other Popular Universities in West Bengal