Innovating in Health Care
Innovating in Health Care
BY
Harvard University, Cambridge via Edx
Excavate opportunities in consulting, management, healthcare technology, or investing, by understanding health care quality, costs, and access, with this course
Intermediate
Online
9 Weeks
Free
Quick facts
particular
details

Medium of instructions

English

Mode of learning

Self study, Virtual Classroom

Mode of Delivery

Video and Text Based

Learning efforts

6-8 Hours Per Week
Course overview
EdX's Innovating in Health Care programme is an intermediate course in business & management. This nine-week IHC training explains the framework of crafting and evaluating business models. It studies the impacts of factors that drive new health care ventures that are consumer-focused, technology-driven, and integrations to create scales.
Empowered with insights, lectures, and real-world case examples of global health care innovation, it facilitates analysis of the IHC. Learners of the Innovating in Health care certification course will become equipped to evaluate opportunities and apply models of successful businesses for health care innovations. A shareable certificate that is verified by Harvard University is of avail by paying a fee.
Students can learn at their own pace with recorded lectures and transcripts of class videos. The curriculum is offered by Harvard University and taught by eminent faculty of both Duke and Harvard universities. The Innovating in Health care certification syllabus is available in two formats: an online and open experience and a team-based limited deep-dive experience.
The highlights
Online curriculum
Video Transcripts in English
An intermediate course in Business & Management
Real-world case studies
Extensive syllabus
Global healthcare innovators' insights
Shareable, verified certificate
Learning through models
Deep-dive experience
Self-paced
Nine-week course
Practical examples
Video-based learning
---
Program offerings
Intermediate programme
Learning modules
Verified completion certificate
Expert insights
Pre-recorded content
Thorough curriculum
Course and certificate fees
Type of course
EdX's Innovating in Health Care programme is available to aspirants for free.
Students can opt for a payable verified certificate at Rs. 12,660.
Team-based learning packages for enterprises are available too.
Course

Fee

Innovating in Health Care
Free
Innovating in Health Care

(with certificate)

Rs. 12,660
Innovating in Health Care

(Corporate Training)

Prices vary with opted features.
certificate availability
Yes
certificate providing authority
Harvard University, Cambridge
Eligibility criteria
Interested candidates must have prior knowledge of financial accounting to fulfil the Innovating in Health Care course eligibility.
What you will learn
The Innovating in Health care online certification course will equip learners on the:
IHC Framework's applications to evaluate business models across various innovations
Effects of innovation in the healthcare industry on access, cost, and quality
Six factors of competitive strategies that drive innovative health care ventures
Crafting business plans for your next innovation ventures
Combinations of components to create feasible business models for an innovative health care venture
Key differences between the success or failure of innovations
Admission details
Step 1: Go through the course offerings of the Innovating in Health Care certification course at https://www.edx.org/course/innovating-in-health-care-2.
Step 2: After reading the description, hover to the 'Enroll' option and choose it.
Step 3: A registration page for edX will appear. Sign-in to your learning account, if previously created. If not, you can create a new one with your email ID or social media account.
Step 4: Log in to your account and start learning on time to complete the course.
Filling the form
Interested candidates for edX's Innovating in Health Care course can register to proceed with learning. Application forms are not necessary. To start, candidates can either use their Microsoft/Apple/Facebook/Google account to register or provide their name, country, email ID, and password to start an edX profile.
How it helps
Learners will explore challenges and decide on factors concerning entrepreneurial health firms. They will develop skills to evaluate opportunities and foresee the market. Implementing business models for different healthcare innovations come at ease to candidates of the Innovating in Health Care online programme.
Additionally, a Harvard-verified certificate is at the disposal of applicants after paying the nominal fee, that will also bear an educator's signature to verify their acquired skills.
FAQs
What is Harvard's Code of Honour?
The code states that if any of edX's honour codes are violated, Harvard will take the necessary disciplinary action, including the withdrawal of the application, revocation of a certificate, and non-refund of the fee paid.
Is there any appeal to address harassment cases?
Yes, Harvard's Non-discrimination/ Anti-Harassment Statement address a healthy and safe environment for learning and working, which does not exclude any member. You can contact harvardx@harvard.edu or report through an edX contact form.
Are there any additional benefits to avail from the Harvard Online course?
By registering for the course, students naturally sign up for Harvard's Research Statement as well. Learners of Harvard's Innovating in Health Care course by edX will also participate in research learning as part of the learning process. A paid certificate is also available as an added motivator.
Is there an ideal time to be spent on learning?
Students can spend six-eight hours per week to complete the course on time.
In which language are video transcripts available?
Video transcripts a.e available in English in addition to class recordings,
Articles
Popular Articles
Latest Articles
Similar Courses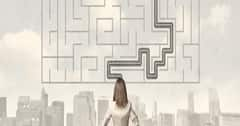 Doane University, Crete via Edx


Harvard University, Cambridge via Edx


Karolinska Institute, Solna via Edx
More Courses by Harvard University, Cambridge
Trending Courses
Popular Courses
Popular Platforms
Learn more about the Courses
Thank You!
The Brochure has been downloaded and sent to your registered email ID successfully.
Download Brochure
Thank You!
Brochure has been downloaded.