Career Options After 12th Science PCM - Check Educational Requirements, Salary
Career options after 12th Science PCM - Albert Einstein, Isaac Newton, Marie Curie, Stephen Hawking are a few of those legendary scientists whose names automatically pop up in our minds whenever we hear the word "Science". After all they gave mankind a whole new meaning with their discoveries and theories.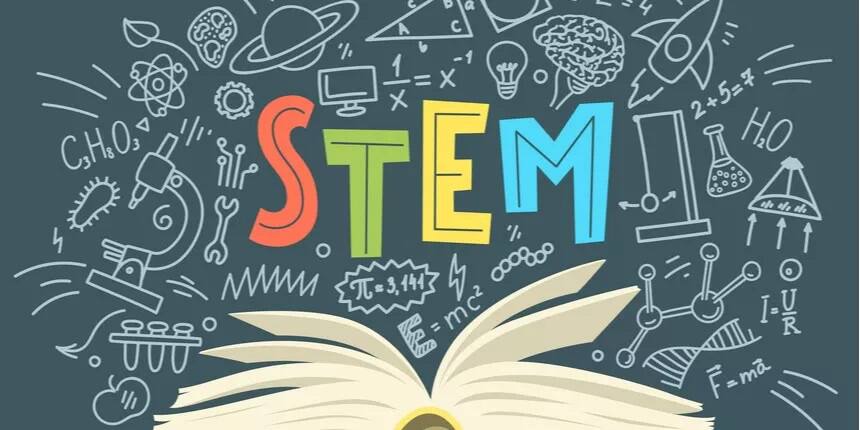 Science has indeed been the most sought after stream among Indian students and parents ever since. This is most definitely, because of the wide variety of career options available after 12th Science PCM. Let us explore some of the PCM career options, which offer highly rewarding salaries and lifestyle.
Read more on Sciences Universities in India
Best career options after 12th PCM
Career option

Educational requirements

Salary Range (for freshers)

Engineer

12th Science PCM;

National Level entrance test JEE Mains and JEE Advanced, BITSAT, SRMJEE. and State level entrance tests.

Rs. 4 to Rs. 6 LPA

Architect

12th Science PCM;

National Level entrance test- NATA, IIT-JEE Main Paper-2, other private exams

Rs. 3 to Rs. 5 LPA

Commercial Pilot

12th Science PCM;

Min age limit-17yrs; Entrance test for PPL and CPL courses;

Flying experience- 250 hours

Rs. 10 to Rs. 12 LPA

Naval Officer

12th Science PCM; and B.Tech Marine Engineering/ B.E. Mechanical Engineering/ B.Sc Nautical Science/ Diploma in Marine Engineering (DME) and similar courses.

Rs. 15 to Rs. 18 LPA

Defence Officer (Army, Air Force, Navy)

Technical (Science) and Non-technical (non-Science) entries;

Entrance exams- NDA or CDS

Rs. 12 to Rs. 15 LPA

Forensic Scientist

12th Science PCM/B; Both Entrance and Merit based admissions

Rs. 3 to Rs. 5 LPA

Statistician

Mathematics/ Economics as a core subject

Rs. 5 to Rs. 7 LPA

Chemist

12th Science PCM/B and M.Sc Chemistry and Ph.D

Rs. 3 to Rs. 4 LPA

Physicist

12th Science PCM/B and M.Sc Physics and Ph.D

Rs. 8 to Rs. 9 LPA
Career options after 12th Science PCM- Engineer
Engineering has existed since ancient times when man first developed carts, lever, pulley. This field is about creative application of scientific principles to design or develop structures and machines. It is certainly one of the best PCM career options.
There are various specialties in this field. Some of the highly paid specialties are- Big Data Engineering, Computer Engineering, Mechanical, Civil, Electrical, Chemical, Aeronautical, Aerospace.
B. Tech is a 4 years course and it reaches up to five years if the student has enrolled in the integrated dual-degree course. You can be an Assistant Engineer, Data Administrator, and Analyst in your respective field of specialization.
Top recruiting companies:
Government sector– PWD, CPWD, SAIL, GAIL

Private Sector- L&T Technology, Siemens India, Google, Microsoft
Salary: Average salary structure ranges from Rs. 4 to Rs. 6 lakhs per year and can go up to Rs. 15 to Rs. 20 lakhs per year depending on the recruiting company and your experience.
Also read: Computer Science Engineering
Career options after 12th Science PCM- Architect
Architecture is not only a science but an art as well of creating, designing and constructing buildings. PCM career options requires a good understanding of technicalities, space and design.
A career as an Architect has a lot of scope in India. We are a developing country wherein beauty based on science is high on demand!
B. Arch is a 4 year course and after completion you can be a Landscape Architect, an Urban Planner, and the like.
Top recruiting companies: Gensler, IDEO, Frog Design, IKEA, Sanjay Puri Architects, Abin Design studio.
Salary: One starts from Rs. 4 to Rs. 5 lakhs per year and, after five years of experience, can expect to receive higher salaries in the range of Rs. 8 to Rs. 10 Lakhs per year.
Career options after 12th Science PCM- Commercial Pilot
Piloting is one of the highly rewarding career options for PCM students, more so for the ones who dream of touching the skies, quite literally. Commercial pilots fly for business purposes.
You can be a tour pilot, a cargo pilot or even an airline pilot who carries passengers from one location to another. It is one of the highly paid jobs with the perk of travelling across the globe.
Top recruiting companies : Air India, Air India Charters Ltd, IndiGo, Spice Jet.
Salary: As a fresher, a commercial pilot can earn Rs. 1.5 lakhs per month and after gaining experience it can be between Rs. five lacs per month on the international route!
Career options after 12th Science PCM- Civil Naval Officer (Merchant Navy)
The maritime industry stands at the heart of global connections and economy as much of the world trade between nations is still carried out through marine trade routes. Also known as Mercantile Marine, Merchant Navy is responsible for shipping of cargo and people across sea routes aboard cargo ships, tankers, and cruise liners. Merchant navy consists of four departments; deck department/ navigation, engineering department, electro-technical department, and stewards department/ hospitality. It is one of most high paying career options for PCM students.
Top recruiting companies : Maersk, AET (American Eagle tanker), BSM (Bernhard schulte ship management).
Salary: For freshers, salary ranges from Rs. 15 - Rs. 18 lakhs per year. And as a Captain, you can earn this much in a month!
Career options after 12th Science PCM- Defence Officer (Army, Navy, Air Force)
Defence Forces are a highly respected and desirable career pathway. It requires your true dedication and devotion for the cause of national security. As an officer you get to live the most ideal kind of life where everything is taken care of by the Government.
The three main branches under this are Indian Army, Air Force and Navy. With technical and non-technical entries, it offers a wide variety of opportunities for both graduates and school pass outs. In terms of respect, salary, and the satisfaction of serving your nation, becoming a Defence Officer is one of the best career options after 12th PCM.
Salary: Officers are paid in the range of Rs. 12 - Rs.15 lakhs per annum plus perk and benefits by the Government of India. With higher ranks the salary structure also increases.
Career options after 12th Science PCM- Forensic scientist
Forensic science remains a powerful force in support of justice and public safety. It is the application of scientific methods for investigation of crimes and examination of evidence.
Collection, preservation and analysis of evidence is applicable in all areas of investigation- criminal, financial, cyber crime, environmental protection, human rights, anti-terrorist operations.
Knowledge and expertise of Forensic scientists is very crucial in both Public and Private sectors.
Forensic Scientists are also hired by Governmental organizations such as CBI - Central Bureau of Investigation, IB - Intelligence Bureau, and CFSL- Central Forensic Science Laboratory. Becoming a Forensic Scientist can thus, be one of the appealing career options after 12th PCM.
Salary: The average starting salary for Forensic Scientists can range between Rs. 3 to Rs. 5 lakhs per annum.
Career options after 12th Science PCM- Statistician
Statisticians and their analytical skills are highly in demand both in India and abroad. In this data-driven world, statistics is used in every industry such as Business development, Finance, Agriculture, Computers and IT, Health Sciences. There are several high salary posts in the Government sector as well.
Statistics is the study of the collection, analysis, organization and presentation of numerical data. It is a branch of Mathematics.
For BA/B.Sc Statistics you need to have either Mathematics or Economics as one of the core subjects. A degree in statistics is useful in various fields. Apart from being a Statistician you can be a Data Analyst, Actuarial Analyst, Financial Risk Analyst, Market Researcher.
Statisticians are paid highly for their skills. It is indeed one of the lucrative career options for PCM students.
Top recruiting companies: Apple, Microsoft, PayPal, Pfizer, Sanofi, eBay
Salary: Salary is anywhere between Rs 6 - Rs. 10 LPA for beginners.
There are a plethora of career options for PCM students. The above article describes some of the best career options after 12th PCM. Science can be mean and magical at the same time. So do not restrict yourself from exploring. And allow this stream to help you swim in wider oceans of success and recognition.
Career options after 12th Science PCM- Chemist
A Chemist is a scientist who masters the science of chemicals, matter and materials.
From creating formulae for soaps and detergents to developing complex oil refining processes or crucial cancer medications, the knowledge of a chemist is valued in almost every industry. This is another one of the very interesting career options for PCM students.
A few top specializations are Biochemist, Quality Control chemist, Oil and Petroleum chemist, Forensic chemist, Nuclear chemist, Pharmacologist, Geochemist.
Top recruiting companies: Abott Laboratories, Mitsubishi Chemical Corporation, ONGC Ind. Ltd.
Salary: Rs. 3 - Rs. 4 lakhs per annum for beginners.
Also read: Chemistry courses
Career options after 12th Science PCM- Physicist
A Physicist is a scientist who performs research on the laws of nature. They specialize in the understanding of all aspects of energy and matter. A Physicist also studies mathematical concepts to analyze the behavior of the physical world and make predictions accordingly. So their work plays a crucial role in the way we understand our world. This is indeed one of the best career options for PCM students.
As a Physicist you are expected to have excellent mathematical and statistical skills. Therefore Physicists make great data scientists or business analysts as well.
Physicists are highly paid in the following industries- aerospace and aeronautics, data science, business analytics, research and development.
Top recruiting companies: IBM, Silicon Valley Group, Lockheed & Martin Corporation.
Salary: Physicists have a rewardingly high salary structure after Ph.D anywhere between Rs. 8 - Rs. 9 lakhs per annum.
Also read: Physics courses
Browse popular Sciences Universities city-wise
Author: The article has been authored by Anindita Nandy, who is a Psychologist, with expertise in career counselling for high school students.
Frequently Asked Question (FAQs) - Career Options After 12th Science PCM - Check Educational Requirements, Salary
Question: What is the difference between Data Scientist vs Data Analyst vs Data Engineer?
Answer:
Indeed very closely related fields but what separates the three is the core task area.
Data Engineering is the overlapping of two areas- Software Engineering and Statistical Algorithms. It focuses on development and maintenance of data pipelines. A Data engineer prepares data for further analytical usage.
Data Analytics deals with Data Communication and Statistical Algorithms. Data analysts mainly analyze the data, make it understandable and accordingly take actions that affect a company's scope.
Data Science is the area where all 3 meet- Software Engineering, Statistical Algorithms & Data Communication. A data scientist is responsible for pulling out valuable information from the existing data. This helps organizations and companies in making predictions and data-driven decisions.
Question: What is the difference between B.Tech and BE?
Answer:
Both are undergraduate level engineering courses for 4 years. They have a lot of similarities with minor differences.
B.Tech deals more with fundamentals and advanced study in a particular area, while BE stops at fundamental education. Difference also lies in the way of delivering the subjects.
"While in India, both BTech, BE and BSc are at par, what gives more weightage to one degree over another is where a student has studied the subjects from." -M Jagdeesh, Dean Academics, IIT-Madras
Question: I have taken PCM. I want to have a tech career but is there any other course apart from B.Tech?
Answer:
Definitely Yes! The top 05 Careers of the future don't need a B.Tech degree! Technologies such as Artificial Intelligence (AI), Machine Learning, Data Analytics and Cloud Computing are growing rapidly
Top 05 Tech professionals in high demand- Data scientist, Machine Learning Engineer, UX Designer, Cloud Engineer and Robotics Engineer.
The world is data-driven now and there are many other courses through which you can get into data-oriented tech careers.
For example- B.Sc Computer Science, B.Sc Statistics/ Applied Mathematics, M.Sc Artificial Intelligence, M.Sc Robotics etc.