Who is a Statistician?
Facts are stubborn things, but statistics are pliable ~ Mark Twain
In career as statistician, individuals are responsible for designing surveys, experiments and opinion polls to collect data. Do you have a passion for playing with numbers? Are you someone who is curious about statistical methods and apply them to practical use? Then being a statistician is a possible career option for you. Not only that the profession of a statistician also opens opportunities in multiple fields like engineering, science as well as business. A statistician career is a good choice for those who enjoy applying for numbers in their lives. It is a field where you can get to practice the science of using data to make practical decisions. Individuals who opt for a career as statisticians are professionals who have studied commerce subjects and opted for a profession that requires the interpretation of data using analytical skills. Students can study Big Data Analytics, Sales, Marketing Management to become a statistician. Individuals who opt for a career as a statistician are responsible for determining the size and type of groups of samples for the survey or poll. Here, we will discuss how to become a statistician, statistician career. statistician job description, statistician salary in India, statistician subject requirements, statistician skills.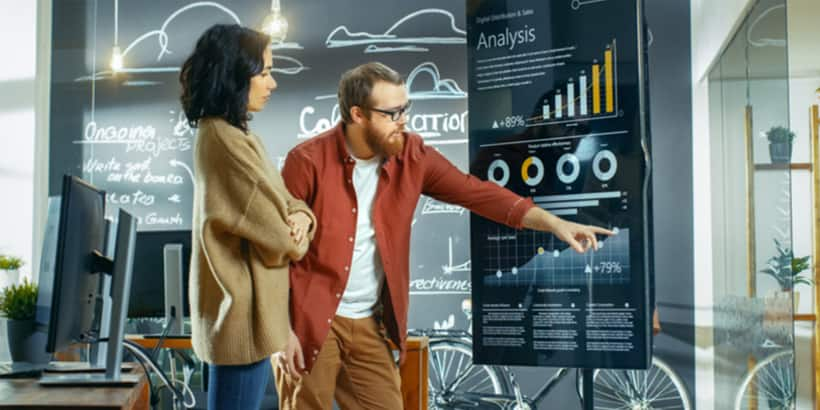 Statistician in a Nutshell
Individuals who opt for a career as statisticians are mathematicians who use his or her analytical skills to interpret data and draw conclusions. Statisticians works in an office environment. A statistician may occasionally require to travel to supervise surveys or gather data. The statistician jobs rely on the need of gathering data to plan strategies. On the basis of analysis, a statistician career also recommends the strategies to improve the services, products and increase its reach to the target audience.
Quick Facts for Statistician
Industry

Finance

Suitable for

Male, Female, Others

Individuals can take up a career as statisticians, it is not gender-specific. Males, women, and others can choose a career as statisticians. It is suitable for everyone irrespective of gender. Anyone can become a statistician with appropriate education and a strong interest in statistics and algorithms.

Any special needs

Yes

Everyone, including those with physical disabilities, is appropriate for individuals who opt for a career as statisticians. The career as statisticians is well suited to everyone, even those with special needs. It is suitable for candidates with special needs. Most of the jobs offered in this career are desk jobs that require less physical movement. That is why, the candidates with special needs perform better in this profession.
Table of Contents for Statistician
What is the role of Statistician?
Individuals who opt for a career as statisticians prepare the reporting forms which include survey questionnaires for the collection of data. Statisticians are responsible for writing instructions for workers involved in data collection, tabulation and statistician jobs. There are numerous ways for conducting a survey. It may be mailed, or conducted over the phone. It may be collected through online polls or some other means. Individuals who opt for a career as a statistician are responsible for analyzing the collected data. Statisticians calculate averages, reliability and other specifics for data analysis. They check the reliability of data by testing it. In career as statistician, individuals are responsible for explaining the limitations of the data to prevent inaccurate conclusions. Individuals who opt for a career as statisticians identify the trends and relationships. Statisticians work on a computer using statistical software to analyze data accurately and efficiently. Statistician job description includes preparing a report that includes tables, charts and graphs to represent it to other team members. They recommend the methods to improve the design of future surveys.
Data analysis
Individuals who opt for a career as statisticians are responsible for using statistical methods to solve specific problems related to various fields such as economics, biology and engineering. They need to analyse or interpret statistical data to identify significant differences among related sources of information.
Sampling techniques
Individuals who opt for a career as a statistician are responsible for applying sample techniques. They utilize the complete enumeration bases to determine and define group surveys. They develop and test experimental designs, sampling techniques, and analytical methods.
Research Projects
Individuals who opt for a career as statisticians are responsible for designing research projects. They ensure the research projects apply appropriate scientific techniques and utilize information based on historical data or baselines. Statisticians are responsible for structuring efficient and accurate analyses.
Evaluation
Individuals who opt for a career as a statistician evaluate the statistical methods and procedures used to obtain data. They ensure the obtained data is valid, applicable, efficient and accurate. Statisticians examine the theories to discover new and improve methods of obtaining numerical data and its evaluation.
Identify trends
Individuals who opt for a career as statisticians identify the relationships and trends in data. They identify the factors that could affect the results of the results. Statisticians plan the data collection methods for specific projects such as determining the size and type of sampling groups. Individuals who opt for a career as a statistician process the large amounts of data required for statistical modeling and graphic analysis.
Types of a Statistician
In this article, we will discuss various types of statistician jobs.
Data Analyst: A data analyst is responsible for collecting and processing a large number of datasets. He or she performs statistical analyses on a large number of datasets. Individuals who opt for a career as data analysts analyze the data to find out how it can be used to solve problems. Designing and maintaining data systems and databases; including fixing coding errors and other data-related problems. A data analyst performs data mining. He or she reorganises the data in a way that it could be easily read by machines and humans. A data analyst stays aware of the trends and patterns valuable for predictive analytics and diagnostics.
Financial Analyst: A financial analyst is responsible for examining financial data. A financial analyst uses his or her knowledge and findings to increase the profits of companies and decrease the risk factor involved in business strategies. A financial analyst helps companies to make business decisions. He or she gathers data, organises information, makes recommendations and prepares reports and presentations.
Actuary: An actuary is responsible for measuring and managing the uncertainty and risk involved in businesses. An actuary possesses expertise in asset management, liability management and valuations skills. He or she utilises his or her knowledge of mathematics and statistics, and financial theory to study uncertain future events. An actuary uses statistics and modelling software to forecast the probability of occurrence of an event and the potential cost of the event if it does not occur. An actuary plays a crucial role in the policymaking and insurance industry.
Data Scientist: A data scientist goes through several logs, repositions and other forms of data in order to understand consumer behaviour and take out insights. This is just one example of data science, there are several other tasks that a data scientist does and the field is constantly growing. A Data Scientist's work activity centres around the information. Depending on the data analysis, they help the organization make the right decisions and a strong marketing strategy in the global marketplace. These days in the technological and software world, data science is the new and mostly used lingo.
What is the workplace/work environment of Statistician like?
In career as statistician, individuals work in an office environment, or at home. Statistician careers come with work from home comfort. It solely depends on the organization to allow its employees to work from home or not. Statisticians are often required to travel to test the reliability of sources of data. They occasionally are required to travel to attend meetings and conferences. Statisticians work full-time.
Does Statistician require travelling?
Likely
Individuals who opt for a career as a statistician may occasionally require travelling to attend meetings or checking the reliability of surveys by visiting the places from where data has been taken.
Employment Shifts
Full Time, Work From Home
In career as statistician, individuals are likely to get work from home in the statistician careers. Mostly candidates work full time. The career does not provide employment for on-call or hourly basis work.
Employment Nature
Contractual, Permanent
The statistician careers provide employment on both permanent and contractual terms. The duration of the contractual term entirely depends on the organization and its requirements. It may be as short as three months or a longer contract period to serve for the next five years.
Work Place
Home Office, Virtual Workplace
Statisticians work independently, some work for professional agencies and some as part of a team. In career as statistician, individuals collaborate with coworkers on assignments or consult with customers around the world. They can set up their office completely as they like in their living room, but they will need to be prepared to travel to meet clients and working conditions can differ depending on the type of client or business they deal with.
Presence in Geographical Area
Semi-urban, Urban
There are alluring job opportunities in metro cities such as Bengaluru, Delhi, Chennai, Kolkata, Pune and Mumbai. These cities are the IT hubs. Businesses and organizations require the services of statisticians for analysis and interpretation of data to increase the profits and minimize the risk factors in businesses. In career as statistician, individuals work mainly in urban and semi urban areas.
Time Pressure
Likely
Time pressure is considered moderate in the profession. Individuals who opt for a career as statisticians are generally required to work from 9 am to 5 pm, five days a week. Individuals who opt for a career as a statistician typically work for 35-40 hours per week and are required to work from the organisation's premises. Hence, it can be said that all economists work full-time, however, some may combine part-time consulting with teaching.
Overtime Details
Statistician are hardly required to work overtime. In career as statistician, individuals work according to their time schedule and weekends are off. Apart from this, economists might require occasionally to work overtime to meet a particular project deadline.
Weekly Hours of Work
Min 40 Hours
Usually, individuals who opt for a career as statisticians work around 40 hours a week. However, the work hours may sometimes stretch due to deadlines or excess work pressure. Statisticians are employed by government departments, businesses and consulting firms, pharmaceutical companies, private firms, research organisations, health care organisations, insurance companies and NGOs.
How to become a Statistician?
What are the skills and qualities required to become a/an Statistician?
When it comes to how to become a statistician, the first thing that they should know about is statistician skills. Some of the essential statistician skills we have mentioned below.
Analytical Skills: In career as statistician, individuals need to perform analysis on statistical data. Statisticians must be able to detect patterns and anomalies in data. Statisticians have to test data and ensure it is accurate and taken from reliable sources.
Technical skills: Individuals who opt for a career as a statistician use analytical software for the collection and manipulation of data. Statisticians require technical proficiency for algorithms and data analyzes. They must be able to analyse data on various analytical software and do statistical analysis jobs.
Communication Skills: In career as statistician, individuals must have strong communication skills. They have to communicate the findings of the analysis with other members of the team or organisation. They have to prepare a report that includes a table and graphical representation of the data analysis. Statisticians must be able to verbally explain their findings and the results of data analysis.
Leadership: Individuals who opt for a career as a statistician must possess leadership qualities and help other stakeholders to identify the trends and data points that make a big difference. Statisticians are often required to work within a team. Statisticians have to ensure that no one feels left out in a team. The ideas and recommendations of each member of the team should be considered to solve a particular problem.
Popular Online Finance Courses and Certifications
Which certifications and internships can be helpful in becoming Statistician?
We have provided below certification courses that aspiring individuals who want to opt for a career as statisticians can pursue to upgrade their skills and knowledge.
Internship Availability
Yes
Internships are a crucial part of career building. Freshers are required to opt for internships to learn the statistician skills required in the industry. They get industrial exposure through internships and it also increases the statistician jobs opportunity. The tasks assigned to an intern may vary as per his or her learning skills, requirements and size of the organisation. A junior statistician is required to assist in several tasks. He or she might be assigned to research different prediction models to improve the existing products. He or she has to develop a state of the art system for prediction. An intern might be required to assist in the implementation of the latest research papers to improve correct systems. A junior statistician jobs are to work on machine learning models and develop algorithms using Python or R.
Also read - Careers as economist
What is the job outlook for Statistician?
A statistician career plays a crucial role in an organization to solve business problems by determining the risk factors. Statisticians are employed in a range of industries. He or she finds employment opportunities in the areas related to business, health and medicine, government jobs or physical sciences. Various businesses and organizations require trained candidates to perform data analysis and interpretation. Statistician job opportunity is increasing rapidly. Almost all commercial businesses require statisticians for organising, analysing, interpreting and computing data to reach conclusions. Statisticians use their statistician skills and recommend strategies to improve business processes, services, design and develop new products. Statistics career is increasingly demanded in pharmaceutical companies. Biostatisticians are required to conduct research and clinical trials for companies. As it will help them obtain approval for their products.
Student Also Liked:
Frequently Asked Questions for Statistician
Que. Q. What is the fee charged by Indian Statistical Institute for the B.Stat. programme?
Ans.
There is not any fee charged by the Indian Statistical Institute for B.Stat. programme. The students are required to qualify the entrance examination to get admission in the institute. It is one of the most prominent institutes for statistics. Students enrolled in the programme get a stipend of Rs. 3000 per month
Que. What are the industries that require the services of statisticians?
Ans.
Statisticians are employed in federal government departments, pharmaceutical and healthcare industries, businesses, consulting firms, insurance companies, and agriculture industries.
Que. What is the average salary of a data analyst?
Ans.
The average salary of a statistician varies with his or her experience and skills. The size of the organization may also affect the salary distribution. The average salary of a data analyst in India is Rs. 4.1 lakh per annum.
You might also be interested in
The question have been saved in answer later, you can access it from your profile anytime.
Access now
Report Question
Select your reason of reporting