30+ Job Opportunities After MA
As we are progressing towards a bigger and more inclusive economy year after year, we are coming up with more possibilities for the young workforce to create a niche for themselves and have a career that they can look forward to in the long term. But, having a career that ensures consistent growth requires more than just a graduation certificate, it requires a person to have a solid skillset and deep knowledge of their area of study which usually comes from after a MA degree in their respective field. These skillsets can also be built by taking up various online courses and certifications available on various online platforms. You can have a number of Job opportunities after MA that can be beneficial for you and help you grow in your professional life.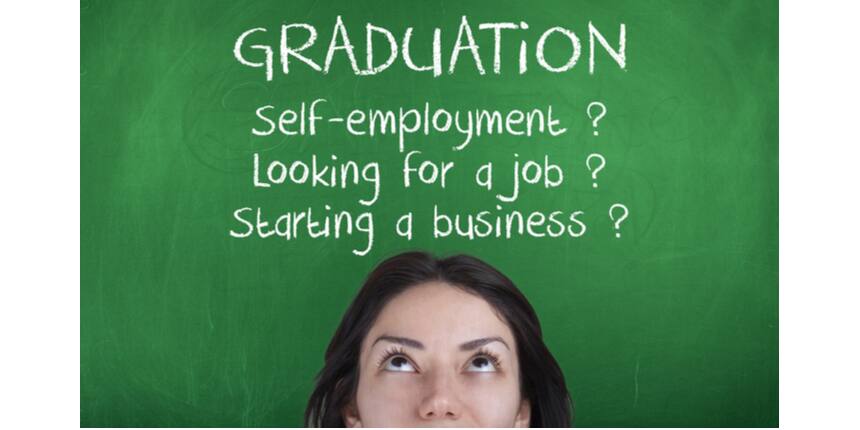 A Masters In Arts certificate or MA courses across various fields makes a student much more eligible for a solid job than just a bachelors. Below we are mentioning several jobs that a student can pursue after a MA degree along with the subject with which they need to complete their masters. If you're interested to take up other online degree courses in various fields, you can check them out and start your journey towards learning.
Job opportunities after Masters of Economics
You will have plenty of job opportunities after MA in economics. A student becomes eligible to apply for several jobs at fresher as well as experienced level.
Also Read- Economics Certification Courses
Investment Analyst -
These professionals analyze asset classes such as stocks, commodities and bonds to further help the clients of their company to have a robust investment portfolio that gives consistent returns.
Average Salary - Anywhere between Rs. 3.5 to 10 Lakhs per annum based on experience and bonuses.
Policy Analyst - The job requires the person to examine a policy throughout its time and effect and produce a fresh layout for new policies or upcoming changes to meet goals and to satisfy objectives in a variety of organizations ranging from politics to business.
Average salary - Rs. 2-8 Lakhs per annum depending upon the experience and responsibilities handled.
Economic Journalist - Journalism in this field requires an individual to have an edge in economics & business and a MA in mass communication and economics helps a long way in getting a job at such a position. This is one of the most dynamic job opportunities after MA.
Average salary - Rs. 3-10 Lakhs for copy editors
Stock Broker - A masters of economic studies can also venture into the profession of stock broking where they trade security like stocks and indexes on the behalf of their clients. Their major income is based on commissions over a base salary as they also provide their valuable insight of the market to the client for maximum benefits.
Average salary - Rs. 2-6 Lakhs per annum and varies by commission.
Retail credit officer - A credit officer holds the responsibility of evaluating loan applications and credibility of the applicant through his or her financial history and risk factor. The job further extends to establishing a good customer experience in the whole lending process. This is also one of the most dependable job opportunities after MA.
Average salary - Rs. 4.5-6 Lakhs
Retail Branch Manager - A branch manager has to oversee all the operational aspects of the branch that includes human resource, administration, and all other bank related duties. This position is given to more experienced banking personnels and an MBA along with masters in economics will always catapult an individual's career to the top rungs. This can also be considered an important government jobs after MA.
Average Salary - Above Rs. 6 Lakhs per annum
Economic data analyst - These professionals research and analyze data related to economics like tax, GDP, income, supply & demand, etc to come up with strategies to fulfill objectives for their company or the government.
Explore Free Online Courses and Certifications by Top Providers
Average salary - Starting at Rs. 4.8-5 Lakhs per annum
Personal Financial Consultant - A personal wealth manager or consultant manages the financial resources of an individual (or family) on behalf of his company or independently. They make strategies to invest these resources in various financial asset classes depending upon the client's monetary goals and oversee the portfolio over a designated period of time. They also earn commissions based on their jobs which makes it a very lucrative career.
Average salary - Rs. 6 Lakhs and goes up based on performance and experience.
Job opportunities after MA International Relations
The world is becoming smaller everyday as an effect of globalization and understanding international relations has become more important than ever. Below are some job options that a master course in international relations will provide you with. If you are looking to expand your knowledge base through other courses you can check out various online diploma courses that are provided by some popular universities and online platforms.
International Law - These professionals help in navigating diplomatic or business processes across the law system of different countries and ensure that all the activities are carried under the proper judicial overlapping of involved parties. These professionals either work in government offices, multinational businesses, or businesses with overseas transactions.
Average Salary - Starting at Rs. 5-10 Lakhs
International Business Management - A master degree course in International relations can open career options in international business and management. This happens to be a very lucrative career and attracts high salaried positions.
Average Salary - Rs. 10-12 Lakhs
Also Read- International Business Certification Courses
Job opportunities after MA degree or PG in Psychology - As we are understanding the importance of mental health and struggles more and more, our need for professionals to help people with their emotional struggles and their journey to overcome it has also increased. An extensive study of psychology opens up many opportunities in various fields.
Clinical Psychologist - These professionals assess and help people navigate through their psychological problems through therapy and other clinical methods that a psychologist is allowed to perform.
Average salary - The mean pay of such professionals lies at Rs. 3.5 Lakhs per annum.
School psychologist - A professional psychologist specializing in dealing with school kids going through troubles is classified as school psychologists. They suggest and carry out methods to mitigate the issue so that the kid can continue with the education in a regular manner. This is also one of the rare government jobs after MA that you can find.
Average salary - Rs. 3.6-4.8 Lakhs per annum
Also Read- Psychology Certification Courses
Health Psychologist - This job requires the professional to help people psychologically through their journey of fixing their health. They are supposed to build and overlook programs for people trying to quit alcohol, smoking, or dealing with body image issues etc.
Average Salary - Rs. 5-6 Lakhs per annum
Sports Psychologist - A sports psychologist helps sportspersons and athletes to deal with the competitive and rigorous nature of sports through their specialized programs. These professionals help the sportsperson to navigate the psychological maze while training and competing to ultimately reap better results.
Average Salary - Rs. 3.6- 4.8 Lakhs per annum
Corporate Psychologist - These psychologists work in a corporate structure to help employees perform better at their jobs and deal with the stress of a highly competitive corporate work environment.
Average Salary - Rs. 5-7 Lakhs per annum
Jobs opportunities after MA in Philosophy
Recruiter - A Master in Philosophy can work as a recruiter in corporations to hire new talent and experienced professionals as well.
Average Salary - Rs. 3-6 Lakhs per annum
Student Counselors - These professionals work in an educational institution and address the needs, queries, and issues of students and work towards solving them in a healthy manner.
Average Salary- Rs. 3-7 Lakhs per annum
Job Opportunities After MA in English
Content Writer - Content Writers are doers of all the content one goes through on the internet be it content on websites, blogs, digital marketing platforms etc. Many websites hire content writers to provide content for their sites. One can find suitable jobs in various companies comprising different sectors. One can be promoted to a Chief content officer in a company or the head of the content. This one of the important jobs after MA English that you will get.
Average salary : Rs. 2-6 Lakhs per annum
Also Read-Digital Marketing Certification Courses
Journalist/reporter - A journalist or a reporter is accountable to perform the duty of successfully reporting the news among the masses. The job of a reporter encompasses a great responsibility to report the news with truthful and accurate facts with proper research. There are various sectors regarding journalism such as mass media, politics, sports, business, entertainment, public relations etc. This one of the most exciting jobs after MA English that will help you follow your passion.
Average salary: Rs. 3-5 Lakhs per annum
Also Read- Journalism Certification Courses
Copywriter - One encounters a various number of leaflets, billboards, flyers, banners, posters, mailers etc, the content (physical or online) of these advertisements are prepared by the Copywriters. Copywriters are in charge of all the text regarding Print advertising. Be it writing stories or the scripts of tv commercials are all written by the Copywriters. A person may expand to a creative director of an advertising firm with his hard work and knowledge. This is one of the best Jobs after MA English in India.
Average salary : Rs. 5-12 Lakhs Per Annum
Also Read- Online Course Comparison
Corporate Communication executive- Communication is a key factor for running a corporate organisation smoothly internally as well as externally. The duty of a Corporate Communication executive is to carry out the work regarding the write-ups of various things such as invites for press conferences, press releases, content for internal communication or communication with the public through different statements or articles.
Average salary: Rs. 4-8 Lakhs per Annum
Proofreader - A proofreader reads, finds and corrects the production errors of text or art before publishing. Many print publication houses offer jobs in proofreading for books, journals, magazines or for online e-content also. One can take up the job of a proofreader and may become a successful editor later with experience and hard work. This is also one of the most creative job opportunities after MA in English.
Average salary: Rs. 2-5 Lakhs per Annum
Translator - The job of a translator requires translation of various books, journals or magazines etc from one language to different languages. Knowing a lot of languages along with English may be helpful to attain a job in a print publication house engaged in the translation and publication. Online publications also offer jobs in the translation of content relating to digital comics, e-books, magazines etc. This one is also one of the most rapidly growing job opportunities after MA in English.
Average salary: Rs. 4-5 Lakhs per Annum
Teacher - A MA English literature or MA English student can always pursue the career of an English educator. Many private schools hire English teachers. Also, one can work with spoken English classes or get a job with an entrance examination coaching centre and many more jobs. It is advisable to further pursue the degree of B.Ed for higher jobs with good salaries. Even one can take tests such as the NET (National Eligibility Test) or the SLET (State Level Eligibility Test) of a state to get recruited as a lecturer in a college or university. Teaching is one of the most fulfilling job opportunities after MA in English.
Average income: Rs. 3-10 Lakhs depending on the designation and seniority
Subject Matter Expert - Subject Matter experts function in creating content relating to curriculum and content for e-learning coaching or training programs or for online courses. Education centres or universities hire Subject Matter experts to create content on various subject matters. This is one of the most beneficial jobs after MA English in India.
Average income : Rs. 3-5 Lakhs per annum plus incentives
Job oppurtunities after MA Journalism and Mass communication
Radio Journalism - In radio Journalism the information, news and journals are transmitted via electronic waves or frequency over the radio to the masses.
Average salary - Rs. 3-12 Lakhs based on seniority and experience
Also Read- Mass Communication Certification Courses
Online Journalism - All the news and facts we come across over the internet comes under online Journalism. Many big news agencies such as Times of India, Hindustan times have websites which provide news under various categories such as sports, politics, religious, entertainment etc. This is one of the best Job opportunities after MA in Journalism.
Average Salary - Rs. 3-6 Lakhs per Annum
Photojournalism - We come across various photos in magazines, newspapers, online websites etc. Many big news agencies or magazines hire photographers to publish photos for newspapers or magazines or online news websites. Photojournalism is an element of journalism which utilizes images to report a news story. This is for one of the most interesting and creative job opportunities after MA in Mass Communication
Average salary - Rs. 3.5- 7 Lakhs per annum
Print Journalism - Every newspaper, magazine or journal which we read is an example of Print Journalism. Print journalism practices reporting news on the basis of truthful facts based on detailed research and evidence. Print Journalism has been in practice since ages. This is also one of the most vibrant Job Opportunities after MA in Journalism.
Average Salary - Rs. 4- 8 Lakhs
Conclusion
So these were some of the best job opportunities after Master of Arts degree course. If you are looking to learn more and have a hunger for knowledge you can go ahead start learning through various online courses & certifications from top providers. A MA in a field of study that is in demand can very easily catapult your career into the lucrative job market. It will put you on a path that will enable you to grow your career and salary with experience and skill. The aforementioned 30 job options are just the starting, with experience and an improved skill set, you can easily grow your career to a point where you are not just paid well, but can also work on your own terms.
Explore Popular Platforms Certification Courses
Frequently Asked Question (FAQs) - 30+ Job Opportunities After MA
Question: What is the average length of a MA degree Course?
Answer:
Each MA course ideally goes on for 2 years with some exceptions in pgdm courses where the length is sometimes 1 year.
Question: What are the best colleges for MA in Economics?
Answer:
JNU university, Delhi
Amity university, Noida
School of Arts and Sciences, Ahmedabad University
Question: Best colleges for MA in Psychology?
Answer:
LSR, Delhi University, New Delhi
Amity University, Noida
Question: Which colleges are best known for MA in International Relations?
Answer:
JNU, New delhi
Maharaja's College, University of Mysore
Christ University, Bengaluru
Question: Which is the best college for MA in Mass Communications in India?
Answer:
Xaviers Institute of Communication, Mumbai
Symbiosis Institute of Media and Communication, Pune
Indian Institute of Mass Communication, New Delhi
Question: Best college for MA in English?
Answer:
Stephen's College, New Delhi

Christ University, Bengaluru

Fergusson College, Department of English, Pune
Question: How to apply for a Masters of Arts course?
Answer:
Every college or university has their own procedure of applying and criteria for admission. It is advisable to search for the university of your choice and follow its process for application. Applying to many universities and colleges will increase your chance of getting into a MA course.
Question: Is an MA course worth the financial expenditure?
Answer:
The amount of money that you will spend on a MA course will not measure against the opportunities that you will encounter post its completion. Some master degrees like that in International Relations tend to cost more than other courses but the returns are also very handsome.
Question: Do colleges provide financial aid to students applying for MA courses?
Answer:
Every college has their own procedure for students to avail financial aid. If you are in need of such assistance, it is advised to shortlist colleges that are providing financial aids.
Question: What is the eligibility criteria to pursue or apply for a MA course?
Answer:
To apply you must have a bachelor's degree in a field that allows you to pursue a certain Master of Arts course. Each college or university has their own criteria, cut off, and entrance exam for the admission process.
Question: Will I get a job instantly after completing my MA?
Answer:
Mere completing your MA in a specific field of study will not guarantee you a job but it will definitely expose you to a bigger pool of employment opportunities, which will in turn increase your chances of landing a good job.
Question: Is there a scope for my career to progress towards better designations after MA compared to a BA?
Answer:
The chances of career growth after MA are unprecedented as compared to that of a graduate person. A masters degree will open your career to newer avenues as your skill set improves by leaps and bounds.
Agricultural Science Updates and Articles