Since 2001, the CTAE Udaipur has operated an Information and Placement Bureau (IPB) to meet the needs of its students for CTAE placements. The IPB invites companies, MNCs/corporations, and arranges on-campus recruitment events, while also keeping students informed about emerging global job trends. The bureau provides technical facilities for presentations, written and online tests, group discussions, and interviews for recruiters. Additionally, the IPB of the College of Technology and Engineering, Udaipur coordinates various personality development activities, such as arranging technical talks by eminent managers and professors, student debates on current issues, and student presentations on topics of interest.
In the year 2022, CTAE's highest package is Rs 23.8 lakhs per annum whereas CTAE's average package is Rs 4.8 lakhs per annum. Out of 279 eligible candidates, 238 received job offers in the year 2022.
Quick links:
CTAE Placements Statistics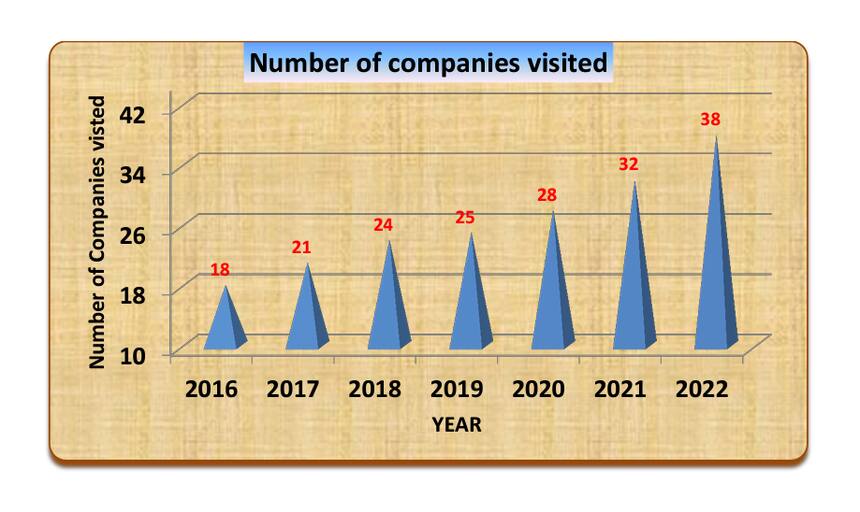 Source: Official Website
CTAE Top Recruiters
| | |
| --- | --- |
| Denso Haryana Pvt. Ltd | Metacube Software Pvt. Ltd. |
| John dera | Vedanta group |
| Mahindra & Mahindra Ltd., Mumbai | WIPRO |
| BOSCH LIMITED | TCS |
| Securemeters Pvt Ltd | Infosys |
| TEKsystems Pvt Ltd | TEMPSON |
| CauseCode Technologies Pvt. Ltd | Argusoft India Pvt Ltd |
| AppPerfect | CLOUDZEG TECHNOLOGIES |
| Josh Technology Group | GLOBAL SPACE |
The Information and Placement Bureau (IPB) of CTAE Udaipur also invites professionals to the institute to discuss preparation for competitive examinations like MBA, GATE, RAS, and IAS and assists students in selecting suitable institutions for further studies to achieve career success.