BMS College of Engineering, Bangalore
Quick Facts
Estd. Year: 1946
Campus Size: 15 Acres
Total Faculty: 344
Interested in this College?
This College is accredited by NAAC A (National Assessment and Accreditation Council) validity is 04 Jan 2018 and the score is 3.41 .
Engineering
NIRF Rank
69th
Disclaimer: Careers360 Ranking/Rating is done separately for government and private colleges but NIRF ranks both together. To refer the ranking methodology
click here
Placements
Engineering and Architecture (B.E /B.Tech)
Median Package
6.36 Lakhs
Engineering and Architecture (M.E /M.Tech.)
Median Package
5.50 Lakhs
Disclaimer: Placements showed above are cumulative of all the UG and PG courses in a stream as on the year 2018.
Questions related to BMS College of Engineering, Bangalore
Notable Alumni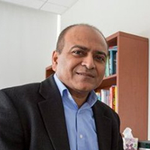 Vasant Honavar
Director, Center for Big Data Analytics and Discovery Informatics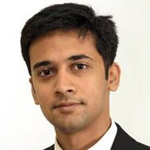 Bharath Devanathan
COO, Groupon APAC Emerging Markets (India, Indonesia, Thailand, Philippines)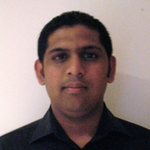 Karthik Menon
Assistant Vice President - Technology Portfolio Management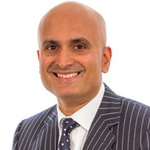 Rajnish Verma
Executive Vice President- Worldwide Sales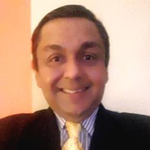 Uday Sanghani
Vice President Mobilization-Global Transitions Lead , Lead Analytics Transitions & APAC Architect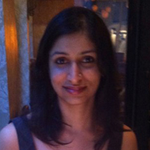 Gita Ramanan
CEO, Janitor-in-Chief & Principal Architect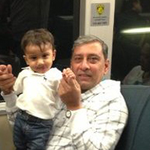 Raghavan Parthasarathy
Founder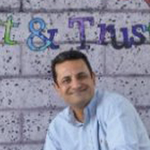 Sandeep Mathur
President and Chief Business Officer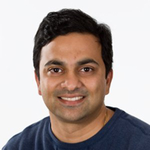 Badri Sridharan
Director of Engineering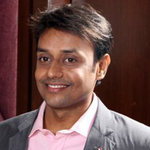 Kishore GR
Senior Vice President and Head – Global Staffing and HR Operations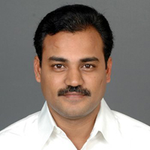 Ramasamy Ramasamy
Managing Director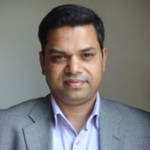 Dinesh Sheshadri
Founder & CEO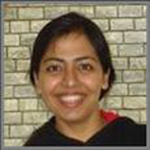 Payal Agrawal
Director, Head Strategy and Market Development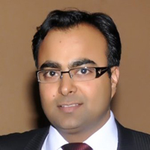 Ankush Wadhwa
Senior Vice President - Global Business Development and Sales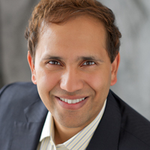 Vinay Chandra
Director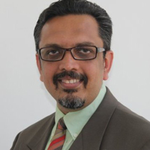 Bhaskar Ramanasundaram
Vice President Global Human Resources
Satish Rao
Vice President & General Manager
General Information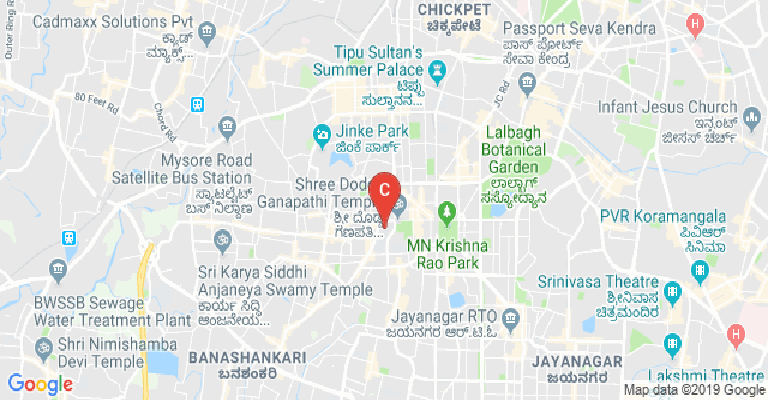 Address:
BMS College of Engineering, P.O. Box No. 1908, Bull Temple Road, Bangalore - 560019, Karnataka, India.
About College:
The BMS College of Engineering (BMSCE) in Bengaluru is one of the oldest in the region, having been established back in 1946, pre- independence. It is run by the BMS Educational Trusts, becoming then the first private sector foray into technical education in India. The institute is named after Shri B.M. Sreenivasaiah, who was the visionary educationist behind this. The BMSCE was earlier affiliated till 2008, to the Visvesvaraya Technological University (VTU), located in Belagavi, also in Karnataka. From 2008 though, it has been deemed with the university status by the UGC (University Grants Commission). The tech courses are also approved by the AICTE (All India Council for Technical Education).
The college has also been accredited by the NAAC (National Assessments and Accreditation Council) with an A grade rating. A separate IQAC (Internal Quality Assurance Cell) has been created to this end, to ensure that all the terms of the NAAC are complied with. An AQAR (Annual Quality Assurance Report) gets generated to quantify the results. Further, it has also been accredited by the NBA (National Board of Accreditation). The total campus area is for fifteen acres of land.
As the college's name would suggest, the BMSCE mainly imparts training for engineer, science and tech- based subjects. Courses are available right from the UG till the doctoral levels. At the undergrad level, B.E. programmes are available in the engineering areas of- Civil, Mechanical, Computer Science, Electrical & Electronics, Information Science, Aerospace, Chemical, Industrial, Telecommunication, Biotechnology, Electronics & Instrumentation, Medical Electronics and in Electronics & Communication. The B. Arch is also available at this stage. At the master's level, the M. Tech programmes get more specialized. They may thus be pursued here at the BMSCE in the areas of- Digital Communication, Machine Design, Power Electronics, VLSI & Embedded Systems, Electronics Engineering, Transportation Engineering & Management, Environmental Engineering, Construction Technology, Computer Networking & Engineering, Manufacturing Science & Engineering, Biochemical Engineering and for Biomedical Signal Processing & Instrumentation.
MBA and MCA programmes may also be undertaken here are the master's stage. The MBA here is run by the Management Studies and Research Centre. This programme is still affiliated to the VTU. There is also the M. Arch run by the Department of Architecture. This M. Arch may be pursued with the specialization of Habitat Design. Doctoral programmes may also be pursued in the different areas. The BMSCE has built up an enviable reputation for itself over the years. That is why it features so prominently across all ranking platforms. The Careers 360 magazine has placed the college at the elite AAAA+ grade rating, bettered by few within the category for engineering colleges. The BMSCE has also earned rank 67th among engineering colleges in the NIRF (National Institutional Rankings Framework).
The entire academics here is run by a cohort of eighteen departments, each with expertise in its own area. There are departments here for the areas of- Architecture, Management Studies, Biotechnology, Chemical Engineering, Chemistry, Civil Engineering, Computer Applications, Computer Science & Engineering, Electrical & Electronics, Electronics & Communication Engineering, Industrial Engineering & Management, Information Science Engineering, Electronics & Instrumentation Engineering, Mechanical Engineering, Medical Electronics, Physics, Mathematics and Telecommunication & Engineering.
One of the biggest advantages for students enrolled at the BMSCE is the fact that there is a hospital attached right next to it. This enables the students to gain practical exposure and understand real- world issues. The BMSCE is a key facilitator of a Ministry of HRD initiative with the World Bank. It is a programme titled TEQIP (Technical Education Quality Improvement Programme). The institute is also connected to the GIAN (Global Initiative of Academic Networks) which offers a method for the academicians to keep updating their academic portfolios consistently. The VTU has designated the BMSCE as a Research Centre Extension.
The campus has much to offer. There are hostel facilities for both boys and girls. Banking facilities with ATM are available in the campus's vicinity. There is a sports field where cricket and football may be played. Facilities are also there for indoor sports. The gymnasium may also be used by all. A large auditorium is there to facilitate major events, at both intra and inter college level. The campus is Wi- Fi enabled. Science laboratories have the latest of equipment. A health centre is also there to cater to medical emergencies. Hygienic food is prepared at the college cafeteria. The library here is one of the best stocked within the region. Besides the physical books on display, it also provides digital access to en number of international academic journals for research and academic purposes.
The institute is extremely proactive when it comes to forging ties with the industry. For this, the Institute Industry Interaction Cell (IIIC) has been put in place. Some of the leading organizations with whom such ties have been forged are – NIPER, Nopo Technologies, SAII, Image Labels, CMTI, NAL, Gothenburg University and with Tata Advanced Materials Limited. The placements have also kept steady with the times. Some of the leading recruiters in recent years have been the likes of- TCS, Accenture, Wipro, Infosys, Siemens, AMD, Mercedes- Benz, Huawei, Bosch, Nutanix, Intuit, Amazon, Oracle, Wal- Mart Labs, SAP, Caterpillar, Akamai, Net App, Rolls- Royce, Intel, Math Works and Goldman Sachs amongst others.
Other Popular Colleges in Karnataka