Most Respected Jobs In India - Check Eligibility, Exams, Expected Salary
Most respected jobs in India - Out of the several career options or jobs out there, only a few happen to fetch the kind of respect, admiration and recognition that's genuinely satisfying. Wonder why? The professionals of those careers burnt the midnight oil and worked their fingers to the bone to get to the point where everyone looks up to them and wants to be like them.|
Read more - High Salary Government Jobs After 12th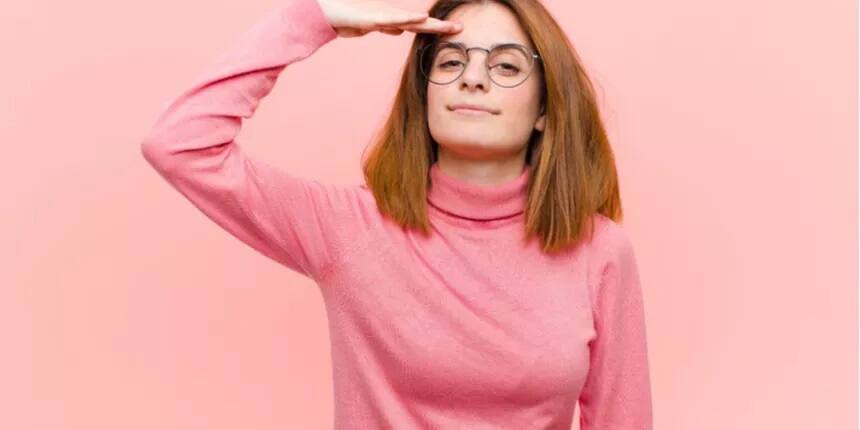 The dream of every student, especially when they are in high school, is to earn a life of good fortune and respect. They desire to have a career which gives them a sense of meaning and fulfillment in life. And therefore this list has been prepared keeping these concerns in mind.
Stay on this page for insights into the most respected jobs in India, the educational requirements, exams to be taken, and average starting salary packages for the same.
Also read-
The most respected jobs in India
Career

Educational requirements & exams

Average starting salary

10+2 any stream;

Graduation- any stream;

Exam- UPSC CSE

Rs. 8-12 LPA

10+2 PCB;

Exam- UG NEET

Rs. 10-12 LPA

Officer

(Army/ Air Force/ Navy)

Army- 10+2 any stream

Air Force/ Navy- 10+2 PCM/B

Exams-

After 12th- NDA

After Graduation- UPSC CDS

Rs. 7-10 LPA

Exam- CLAT/ AILET/ LSAT, etc

Rs. 7-10 LPA

Professor

10+2 any stream;

Bachelor's + Master's + PhD + Published research works in peer reviewed journals

Exam- UGC NET/ CSIR NET

Rs. 8-15 LPA

10+2 Science;

B.Sc/ B.Tech + M.Sc/M. Tech + PhD

Research & Doctoral fellowships

Rs. 5-9 LPA
(Note- Data has been collated by Team Careers360)
Now that we have attained a bird's eye view of the most respected professions in India, let us understand a few of them in detail.
Most respected jobs in India- Civil Servant (IAS/ IPS/ IFS/ IRS)
Perhaps no other service has earned as much honor and reverence as the Civil Services. Civil Servants in India are the most looked up to government officials, which makes Civil Services one of the highly respected jobs in India. Every year, lakhs of aspirants attempt the examination, out of which a few hundred make the final cut. This makes this service the most challenging, yet coveted in India.
The most popular services are Indian Administrative Services (IAS), Indian Foreign Services (IFS), Indian Police Services (IPS), Indian Forest Services (IFoS) and India Revenue Services (IRS). Civil Servants are the brains behind policy formulation, policy making and its implementation. Their work has a huge potential in eradicating evils from the society and contributing towards the nation's growth & development; thereby attaining the goals of a welfare state.
Educational requirements & exam: To be eligible for the entrance exam UPSC CSE, one needs to be at least a graduate with any stream from a recognized university.
Salary package: As an entry level Officer, you'd be making anywhere in the range of Rs. 8-12 LPA. However this varies from service to service.
Most respected jobs in India- Doctor
A Doctor in India holds the position next to that of God and the reasons are well known. As a doctor you'd be doing service to mankind by treating people and saving lives. It is, undoubtedly, one of the most respected jobs in India.
Post the Covid pandemic, the healthcare industry is set to grow by leaps and bounds, giving way to plenty of opportunities. Also, due to the lack of specialists, the demand for skilled and professional doctors is increasing manifolds.
You can be a General Physician or a specialist like Dermatologist, Neurologist, Orthopedic, Cardiologist, Surgeon and so and so forth. It is the specialization and experience that determine how much you'll earn.
Educational requirements & exam: To pursue MBBS, aspirants should have studied PCB in 10+2 and need to qualify UG NEET which is an all-India level aptitude test.
Salary package: A specialist or a surgeon earns a handsome package of Rs. 10-12 LPA. And this is bound to increase with experience.
Also read-
Most respected jobs in India- Officer in Army/ Air Force/ Navy
Indian Defence Service is the dream job for most of the Indian youth. IDS instills immense sense of pride along with the experience of a very satisfying career for a lifetime. It mainly consists of three branches viz Army, Air Force and Navy. These are some of the highly respected jobs in India.
Indian Army is the second-largest in the world after China with almost 1.4 million active personnel. And the Government has ensured that the families of the serving personnel from all services lead a comfortable life through various perks and benefits.
Educational requirements & exam: Students can join Indian Defence Services after class 12, by taking the NDA exam or after graduation by qualifying UPSC CDS. The written exam is followed by an SSB interview.
Salary package: An entry level officer in the defence services earns a promising package of Rs. 7-10 LPA. This increases with increasing ranks in the hierarchy.
Also read-
Most respected jobs in India- Lawyer
Expert legal advice is required by almost all industries across all sectors due to the need to comply with existing laws and policies, and thus stay clean professionally.
Law is a 5-year long UG programme, if pursued after class 12. To practice as a Lawyer in India, one must be a licensed legal professional by the Bar Council. There are various specializations in Law like- Criminal, Litigation, Corporate, International, Taxation, Cyber Law, etc and it totally depends on the student's inclination as to which one he/she opts for.
Having said that, Corporate law and Cyber law specializations are highly lucrative with a lot of potential in future. Some celebrated lawyers like Ram Jethmalani, Harish Salve, KK Venugopal have time again garnered huge attention of the youth for 02 reasons- their sensational accomplishments and per appearance fees structure. Law is indeed one of the most respected professions in India.
Educational requirements & exam: A student who is interested in pursuing Law as a career must take Law entrance exams after 10+2. Some of the popular entrance exams in India are CLAT, LSAT, AILET etc.
Salary package: A Lawyer earns an initial package of Rs. 7-10 LPA. However, it varies according to the specialization and the firm.
Also read-
Most respected jobs in India- Professor
Yet another noble profession is that of a University Professor/ Lecturer. Professors not only teach but help shape the future of the country. Apart from imparting their valuable knowledge they also contribute to the welfare of the nation and its citizens through extensive subject specific research works.
Even the Government has recently increased its Research & Development budget which means there is a lot of demand and scope for researchers in times to come. Professors working at Central/ Government Universities are entitled to several other benefits by the GOI. Also, there is a huge demand and therefore this is one of the most respected jobs in India.
Educational requirements & exam: One can apply for the post of a Lecturer after completing Masters & qualifying NET. However, for the post of Assistant Professor, PhD is mandatory along with 02 published papers from his/her research work.
Salary package: Professors earn a package of Rs.8-15 LPA or more depending on their academic rank, number of published works, teaching experience and University they work for.
Most respected jobs in India- Scientist
With the rapid advancement in Science and Technology worldwide, there is a rising demand for professionals in Research & Development. They come up with new theories, formulae and inventions for generations to follow and benefit from.
Futuristic & life saving inventions like cancer treatment methods & medications, artificial limbs and organs, IVF, immunizing vaccines, humanoid robots and many more, have a team of highly skilled scientists working extremely hard for our welfare. Being a Scientist is definitely one of the most respected professions in India.
Educational requirements & exam: To become a Scientist, one must have studied a subject of Science till the level of PhD, attained research & doctoral fellowships and started a career as a Research assistant with R & D organizations.
Salary package: There are no limits to the salary package of an accomplished scientist. It completely depends on the experience, achievements, and the organization a scientist works for. However, they start with an initial package of Rs. 5-9 LPA.
Also read- Career as a Research Associate
As we have seen, some careers become the most respected ones due to several reasons – number of years spent in education, its ability to contribute towards the growth and development of a country, remuneration packages, recognition and its role in overall social & economic upliftment. We tried to bring to you a list of the highly respected jobs in India through the above article. Hope you found this list helpful.
Also read-
Author- The author of this article is Anindita Nandy, who is a Psychologist, with expertise in career counselling of high school students.
Frequently Asked Question (FAQs) - Most Respected Jobs In India - Check Eligibility, Exams, Expected Salary
Question: Which profession is most respected in India?
Answer:
Some of the professions which are most respected in India are Civil Servant, Indian Army/ Navy/ Air Force officer, lawyer, doctor, professor etc.
Question: Which is the most prestigious service in India?
Answer:
Civil Services & Indian Defence Services.
Question: What are the top 10 most respected jobs?
Answer:
The top 10 most respected jobs in India are-
1. IAS
2. IPS
3. IFS
4. Army officer
5. Air Force Officer
6. Navy Officer
7. Doctor
8. Lawyer
9. Professor
10. Scientist
Question: What is the difference between a Lecturer and a Professor?
Answer:
A Lecturer is the initial academic rank whereas a Professor is the highest rank in academia. Also, the eligibility to be a lecturer is Masters and NET qualification and that for a Professor is min 10 years of teaching experience with 10 published research works and contribution in books.
Question: What are the stages to be a Professor?
Answer:
The most common hierarchy/ stages is as follows-
Lecturer < Assistant Professor < Associate Professor < Professor
Most Respected Jobs In India - Check Eligibility, Exams, Expected Salary