BUMS (Bachelor of Unani Medicine and Surgery)
All about BUMS - The medical students who wish to make their career in medical industry can pursue BUMS (Bachelor of Unani Medicine and Surgery). B.U.M.S. is an undergraduate medical degree in the field of Unani medicine and surgery. If think about BUMS history, the word Unani is a Greek work for the term Unani (Perso-Arabic). It was the preaching of Greek Physicians Hippocrates and Galen. BUMS medicine degree is well known for its four classical humours of Hippocrates - phlegm (balgham), blood (dam), yellow bile (safra) and black bile (sauda). Unani medicine was introduced in India by Arabs and the Persians in 11th century.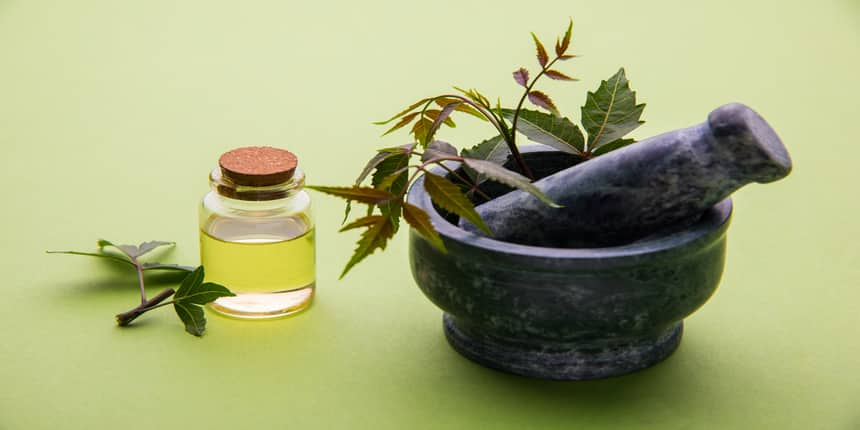 BUMS education and training in India is being regulated by Central Council of Indian Medicine (CCIM), which is a statutory body under the Department of Ayurveda, Yoga & Naturopathy, Unani, Sidhha and Homeopathy (AYUSH). In order to get admission under BUMS course, an aspirant must fulfil certain eligibility conditions and should also qualify NEET exam, which is to be conducted on July 26, 2020.


BUMS Course in India
The medical aspirants desirous to pursue BUMS admission must complete their Class 12 or equivalent exam and fulfil the other specified eligibility criteria. Bachelors of Unani Medicine and Surgery (BUMS) is a five and a half years undergraduate degree, of which 4.5 years will be the academic session and one year of compulsory rotatory internship.
Through an official notification, in order to promote the BUMS course among the medical students, CCIM permitted around 1,706 BUMS seats across the country. Though candidates must note that the number of annual registrations applying for National Eligibility cum Entrance Test - NEET 2020 exam (a national level entrance exam) will be more than 15 lakhs.
While it takes an immense dedication, hard as well as smart work in order to crack NEET and to become successful in the profession, as a huge number of aspirants are trying to put themselves in the medical studies to become a Unani Doctor.
How to apply for BUMS admissions in India?
The Ministry of AYUSH released an official notification on June 26, 2018, stating that the admission to B.U.M.S. courses shall be compulsorily done on the basis of scores obtained in NEET. The state counselling authorities will release the application forms for the interested candidates for admission to degree course by a stipulated date.
However, the Patna High Court on October 10, 2018, in its order had rejected the order of Ministry of AYUSH which regulated all the states to take BUMS admissions on the basis of NEET scores. The single bench comprising Justice Chakradhari Sharan Singh, stated that aspirants who did not took NEET UG exam can also apply for BUMS admission offered by Government Tibbi College, Patna.
Contradicting the order of Patna High Court by releasing an open letter on November 1, 2018, the Ministry of AYUSH with the approval of Government of India, directed all the State/Union Territories (UTs) governments to admit the eligible students to BUMS undergraduate courses through the merit list of NEET 2020.
Click here to read the letter by Ministry of AYUSH.
About NEET
NEET entrance exam, conducted by National Testing Agency (NTA) from the year 2019 onwards. The offline entrance examination will be conducted on July 26, 2020. Besides BUMS, the scores of NEET will also be used for admission to around 103877 seats (76,928 MBBS and 26,949 BDS) offered in the medical and dental colleges of India.
Until 2018, NEET UG was conducted by Central Board of Secondary Education (CBSE) as a single window entrance exam in pen and paper mode. The exam was generally conducted in the first Sunday of May. On April 28, 2016, through the directives of the Supreme Court of India, AIPMT (All India Pre-Medical Test) was scrapped.
BUMS seats in government colleges are the longed-for through NEET exam. Then comes those courses offered by Deemed Universities such as Jamia Hamdard. The private BUMS colleges like Institute of Asian Medicine Sciences, Srinagar; Z.V.M. Unani Medical College and Hospital, Pune are most sought after colleges.
NEET 2020 Exam Details for BUMS admission
The admission process of national level undergraduate entrance exam has started with the release of application form, along with the brochure. NEET registration 2020 will begin from December 2, 2019, and will be closed on December 31. Only the registered candidates can download NEET admit card 2020 from official website.
NEET Exam Pattern 2020
It is mandatory for the test takers to understand the detailed structure of NEET 2020 exam pattern as mentioned in the table below.
NEET paper pattern
Particulars

Exam pattern

Mode of exam

Pen and paper mode (offline)

Number of questions

180

Type of questions

Objective type questions

Medium of paper

Hindi, English, Assamese, Bangla, Gujarati, Marathi, Tamil, Telugu, Kannada, Oriya and Urdu

Total time allotted

Three hours (02:00 PM to 05:00 PM)

Sections paper

Physics - 45 questions; Chemistry - 45 questions, Biology (Botany + Zoology) - 90 questions

Total marks

720 marks

Marking scheme

4 marks for every correct answer

-1 mark for each wrong attempt

0 mark for an unanswered question

Syllabus

Based on Class 11 and 12 curriculum
Eligibility Criteria of BUMS course
Since, NEET is being considered as the sole entrance examination for admission to Bachelor of Unani Medicine and Surgery, the interested aspirants must essentially fulfill the eligibility criteria of NEET 2020 as specified by the National Testing Agency. Here are some basic eligibility conditions which candidates should meet for admission to BUMS programmes.
BUMS Eligibility Criteria:
Candidates must qualify in Class 12 or equivalent examination with Physics, Chemistry, Biology/Biotechnology and English as the core subjects.

The qualifying marks to be obtained in Class 12 must be 50% for general category candidates, while the reserved category aspirants must secure at least 40%

In case of the age, only 17 years old or above aspirants were allowed to register for national entrance examination.

As per the orders of the apex court, aspirants more than 25 years old can also register for NEET for admission to BUMS courses.

Also, there is no specified number of attempt to appear for NEET 2020.

For the admission to BUMS programme, candidates also need to secure the minimum qualifying percentile, specified by the respective authority, i.e. NTA. NEET cutoff 2020 is mentioned in the table below with their categories.
NEET qualifying percentile
| | | | |
| --- | --- | --- | --- |
| Category | NEET qualifying percentile | NEET cutoff scores (2019) | NEET cutoff scores (2018) |
| General | 50th percentile | 701-134 | 691-119 |
| SC/ST/OBC | 40th percentile | 133-107 | 118-96 |
| General - PH | 45th percentile | 133-120 | 118-107 |
| SC/ST/OBC - PH | 40th percentile | 119-107 | 106-96 |
All about BUMS Study Curriculum
In consonance with Firdous A. Wani, the registrar of Jamia Hamdard University, the five-and-a-half-year BUMS programme includes a year of rotatory internship to assist the medical students to become a practitioner by implementing the lessons they learnt in their classrooms. In the four and a half year of professional academic sessions, the future Unani doctors are taught and trained to be expert in various specializations of Unani, which also includes Anatomy, Physiology, Fundamentals of Unani medicine, Unani Pharmacology, Clinical medicine and diagnostics with Unani and modern methods. B.U.M.S. course curriculum also provides the detailed knowledge and understanding of the subjects like Internal medicine, Disorders of eye and ENT, Surgery, Obstetrics and Gynaecology, Paediatrics among others.
Along with the professional academic sessions, the future Unani doctors are also trained and groomed to cope with the extra-curricular activities such as interfaculty and intra-university debates, medical quiz and other competitive activities, said Wani
BUMS course, duration and profession details
S. No.

Professional year

Name of course

1.

Professional - I

Arabic and Mantiq wa Falsafa (Logic Philosophy and Astronomy)

Kulliyat Umoore Tabiya (Basic Principles of Unani Medicine)

Tashreehul Badan (Anatomy)

Munafeul Aaza (Physiology)

2.

Professional - II

Tareekh-e-tib (History of Medicine)

Tahaffuzi wa Samaji Tib (Preventive and Community Medicine)

Iimul Advia

Mahiyatul Amraz (Pathology)

3.

Professional - III

Communication skills

Ilmul Saidla wa Murakkabat (Unani Pharmacy)

Tibbe Qanooni wa Ilmul Samoom (Medical Jurisprudence and Toxicology)

Sareeriyat wa Usoole Ilaj (Bed side clinic and principles of management)

Ilaj Bit Tadbeer (Regional Therapy)

Amraz-e-Atfal (Paediatrics)

4.

Final Professional

Moalajat - I (General Medicine)

Moalajat - II

Amraze Niswan (Gynaecology)

Ilmul Qabalat wa Naumalood (Obstetrics and Neonatology)

Ilmul Jarahat (Surgery)

Ain, Uzn, Anaf, Halaq wa Asnan (Ophthalmology and Diseases of Ear, Nose and Throat)
Colleges offering BUMS courses
Aforementioned, the government, deemed and private colleges offering BUMS courses will use the scores of NEET UG 2020. All the seats in BUMS participating colleges will be allotted by the respective state counselling authorities. As per the official information from CCIM, a total of 41 colleges have been permitted to grant admissions to BUMS courses, offering as many as 1706 seats across the colleges in India. Here is the list of colleges granting admission to BUMS courses across the country.
BUMS Participating Institutes
Name of the College

Seat matrix

Govt. Nizamia Tibbia College, Hyd. (AP)

60

Abdul Haque Unani Medical College, Kurnool (A.P)

50

Govt. Tibbia College, Patna (Bihar)

40

Salfia Unani Medical College, (Darbhanga) Bihar

50

Nizamia Unani Medical College, Gaya (Bihar)

40

A&U Tibbia College, Karol Bagh (New Delhi)

40

Faculty of Medicine (U) Jamia Hamdard,

(New Delhi)

50

Institute of Asian Medicine Sciences, (Srinagar) J&K

40

Kashmir Tibbia College & Hospital, (Srinagar) J&K

40

Govt. Unani Medical College, Bangalore (Karnataka)

50

Luqman Unani Medical College, Bijapur

40

Tipu Sultan Unani Medical College, Gulbarga

40

HMS Unani Medical College & Hospital, Tumkur

40

Saifia Hamidia Unani Tibbia College, Burhanpur (M.P.)

50

Al-Farooque Unani Medical College, (Indore)

50

HSZH Govt. Unani Medical College, (Bhopal)

40

Hakim Abdul Hamid Unani Medical College, (Dewas)

40

MIJ Tibbia Unani Medical College, Mumbai

50

Mohammadia Tibbia College & Hospital, Malegaon

60

ZVM Unani Medical College, (Pune) MS

60

Ahmed Gharib Unani Medical College, (Akkalkuwa)

50

Iqra Society's Unani Medical College, Jalgaon, MS

50

Rajputana Unani Medical College, Jaipur

50

Rajasthan Unani Medical College, Jaipur (Rajasthan)

40

Govt. Unani Medical College, (Chennai) Tamil Nadu

26

State Takmil-ul-Tibb. College, Lucknow (UP)

40

State Unani Medical College, Himmatganj, Allahabad

40

Jamia Tibbia Deoband Unani Medical College, (Saharanpur)

60

Ibne-Sina Tibbia College & Hospital, Azamgarh

50

Deoband Unani Medical College, (Saharanpur) UP

40

Allama Iqbal Unani Medical College, (Muzaffarnagar) UP

40

Aligarh Unani Medical College, ACN Hospital Aligarh

40

Shame-Ghausia Unani Medical College, Ghazipur

40

Eram Unani Medical College, (Lucknow) UP

60

Ajmal Khan Tibbia College, Aligarh (UP)

60

Calcutta Unani Medical College,

KOLKATA (W.B.)

40

Hakim Rais Unani Medical College, Sambhal, Moradabad (UP)

50

Total BUMS seats

1706
BUMS Fees Structure
The fees to be remitted by students to reserve a seat in BUMS course differs from every government and private college. However, one year fees for BUMS colleges is around Rs. 50,000 INR. The fees will be calculated keeping the four and a half years in mind. Meanwhile, aspirants can check the BUMS fees structure of private Unani colleges of Maharashtra for a better idea.
BUMS fees structure
| | | |
| --- | --- | --- |
| Name of BUMS college | Merit Quota fees | Institutional Quota (including NRIs) |
| A.G. Unani Medical College, Nandurbar | Rs. 80,000 | Rs. 4,00,000 |
| Iraq Education Society's Unani College, Jalgaon | Rs. 68,000 | Rs. 3,40,000 |
| Yunus Fazlani Unani Medical College, Aurangabad | Rs. 70,000 | Rs. 3,50,000 |
Scope after BUMS
After the completion of five and a half year programme, BUMS graduates have the option of pursuing Postgraduation (PG) course.

Considered as a Doctor (Hakim), they may get absorbed as a medical officers in the state and central government hospitals like CGHS, MCD, primary health centres, dispensaries among others.

Also, these doctors can also be appointed as assistant professors or lecturers at government as well as private Unani teaching colleges.

They can become the medical practitioner in their private clinic, polyclinics or nursing homes.

The professionals in the arena can work with the companies dealing with the Unani preparations.
BUMS Job Profiles
Once becoming the Hakim (Doctor) after completing the B.U.M.S. course, the medical graduates can opt the following job profiles for a bright future.
Hakim

Consultant

Lecturer

Scientist

Therapist

Private medical practitioner

Unani pharmacist

Medical assistant

Public health specialist

Spa director
For more information on BUMS and other medical courses, stay tuned to www.medicine.careers360.com