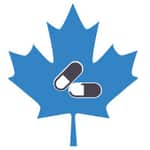 What is Homeopathy
Homeopathy is a medical system which is based on the belief that the human body can cure itself. The professionals who practice homeopathy use very tiny amounts of natural substances, such as minerals and plants. They have a belief that these minerals/ plants help in stimulation of the healing process. Homeopathy was developed in the 1700s in Germany, it is common in many European countries. The basic belief behind the concept of homeopathy is "like cures like", something that brings on symptoms in a healthy person can, in a minimal dosage, treat an illness with similar looking symptoms. These are meant to trigger the body's natural defense mechanism and immune system.
Bachelor of Homeopathic Medicine and Surgery (BHMS) is a graduate course offered that covers the complete medical and practical knowledge of homeopathy. The BHMS course allows aspiring candidates to select any specialization such as homoeopathic pharmacy, pediatrics, skin specialist, psychiatry to treat patients with their study and knowledge exposure to homeopathy.
Eligibility Criteria (UG & PG) of Homeopathy
For most universities, with a few exceptions, the eligibility criteria is almost similar. In order to obtain admissions at different universities, applicants must meet the eligibility requirements. If an applicant fails to meet the requirements for eligibility, then his or her acceptance will be cancelled.


The main eligibility criteria for Bachelor of Medicine and Bachelor of Surgery (MBBS) is:
Candidates must have passed Class 10+2/Senior Secondary with science stream subjects which are Physics, Chemistry and Biology (Zoology and Botany).
Students also must have studied English as a main subject for their Class 10+2/Senior Secondary.
Candidates need to fulfil the age limit criteria which is that they must be at least 17 years of age at the time of their admission.
Homeopathy Entrance Exams
1. National Eligibility cum Entrance Test (NEET)
National Eligibility cum Entrance Test (NEET) is the main examination accepted in mainly all the major colleges in India. It is usually conducted in the month of May and in an offline mode.
2. Common Entrance Examinations for different states
Many Indian states conduct common entrance examinations, some of them are:
Scope of Homeopathy in India and Abroad
There are many reasons to study Homeopathy, some of them are given below:
1. Homeopathy is one of the largest medical alternatives to allopathy.
2. It is a respected profession and is continuously gaining popularity.
3. It is a course spreading over the course of five years, which provides a great knowledge about the world of homeopathic medicine.
4. There are many homeopathic colleges abroad and in India, which provide opportunities to pursue a future in this particular field.
A student after completing the Homeopathy course, has a number of choices he or she can make. He can either join the workforce or do further studies. Homeopathy graduates can either start working or opt for the higher studies in Homeopathy and allied areas.Some areas for higher studies which can be pursued after graduating from homeopathy are mentioned below:
M.D.(Hom) in Psychiatry, Pediatrics, Pharmacy and others.
M.Sc. in Epidemiology, Medical Anatomy, Human Genome and others.
PGDM in Holistic Healthcare, Diabetology, Acupuncture and others.
Course Fees Homeopathy
Minimum Fees
Maximum Fees
Private
Government
Private
Government
UG

67.20 K

B.Sc. in Homeopathy at SunRise University, Alwar

6.20 K

B.H.M.S. in Homeopathy at University of Delhi, Delhi

13.51 Lakhs

B.H.M.S. in Homeopathy at Vinayaka Mission's Research Foundation, Salem

5.85 Lakhs

B.H.M.S. in Homeopathy at Dr Sarvepalli Radhakrishnan Rajasthan Ayurved University, Jodhpur

PG

18.00 K

P.G.D in Homeopathy at Pragyan International University, Ranchi

23.56 K

M.D. in Homeopathy at Dr Abhin Chandra Homoeopathic Medical College and Hospital, Bhubaneswar

10.07 Lakhs

M.D. in Homeopathy at Vinayaka Mission's Research Foundation, Salem

6.00 Lakhs

M.D. in Homeopathy at Dr Sarvepalli Radhakrishnan Rajasthan Ayurved University, Jodhpur

DOCTORAL

3.75 Lakhs

Ph.D in Homeopathy at Tantia University, Sri Ganganagar

---

Data not available

9.00 Lakhs

Ph.D in Homeopathy at Homoeopathy University, Jaipur

---

Data not available

DIPLOMA

16.00 K

Diploma in Homeopathy at Shridhar University, Pilani

---

Data not available

1.35 Lakhs

Diploma in Homeopathy at Madhav University, Sirohi

---

Data not available
Course Subjects
A BHMS course is of 5 and a half years with 9 semesters. It may be a residential or non-residential course; it depends on the college/universities. The subjects in the degree are designed in a way to give a deeper knowledge of the homeopathic field.


Homeopathy being an interestingly vast course, offers a hugely wide range of subject lists. Some of them are mentioned below-
1. Anatomy
2. Embryology
3. Homeo Therapeutics
4. Materia Medica
5. Pathology
6. Obstetrics
7. Virology
8. Parasitology
Upcoming trends
With a continuous increase in knowledge of different health conditions , individuals are becoming more interested in understanding the biology of the body in this area. In addition, the perspective of people towards homoeopathic medicine has changed and more and more individuals have begun to believe in the practise. This area has already reached the top spot, whether in the public sector or the private sector, and will remain so because of the rising human population and the need to find normal and simpler ways to overcome different complexities.


1. High Market-Rise Predictions
According to the WHO, homeopathy is one of the most rapidly growing systems of medicine in the entire world. It has in fact become one of the best alternatives to allopathy. This form of medicine is effective, safe and most importantly natural, it is easy to use and is very user-friendly for all the different age groups of patients.


2. Many drugs are receiving temporary approval due to COVID-19 pandemic.
Due to the pandemic situations in the world right now, FDA is giving quick approvals to many drugs, these drugs may later be recalled. This creates a lot of uncertainty as some of the drugs are anaesthetic drugs.


3. Awareness about Homeopathy is spreading rapidly
The last couple of years have seen a rapid growth in the awareness about homeopathic medicines. It was reported by WHO that 1 in 15 households prefer Homeopathic treatments for acute ailments.
Job Profiles and Top Recruiters
After obtaining a degree in homeopathy, a student can explore various job opportunities in the healthcare industry. Beginning from the role of a Physician, Public Health Specialist, Doctor and many more positions, there are plenty of positions available. Students that hold a homeopathy degree will get career opportunities at government and private hospitals and at private clinics in the healthcare sector. A Homeopathy graduate can work with laboratories, research centers and in the Pharmaceuticals Industry.


With various industries and top recruiters available, here are some of the homeopathy job roles, along with their respective job descriptions.
| | | |
| --- | --- | --- |
| S.No. | Job profile | Job description |
| 1. | | Physicians test and check patients, they take their medical histories, prescribe medications and suggest medical tests. |
| 2. | | Doctors are people who are medically qualified in order to administer treatments to someone who is ill or injured. |
| 3. | | A pharmacist owns a pharmacy, reads and interprets a doctor's prescribed medicines. Pharmacists are also capable of detecting therapeutic incompatibilities. |
| 4. | Private Practitioner | Private practitioners are doctors that generally have their own practice. They set their own work schedules. |
| 5. | Public Health Specialist | They are specially trained professionals that have a simple job of making sure that the conditions are suitable enough to keep the general public healthy |
Top Recruiters For Homeopathy
The top recruiters for homeopathy degree holders are mainly hospitals, private nursing homes, medical research centers, and pharmaceutical companies, etc. As there is a huge demand for homeopathy pass outs in various industries, some of the top recruiters offering an average salary ranging from INR 4 to 10 LPA are mentioned below.


The list of top recruiters in the field of Genetics is mentioned below.
1. Medanta Hospitals
2. AIIMS
3. Fortis Hospitals
4. CIPLA Ltd.
5. Religare Health Insurance Company Ltd.
6. Apollo Hospitals
7. Indian Council of Medical Research
8. Shri Ganga Ram Hospital
9. Apollo Munich Health Industries Ltd.
10. Sun Pharmaceuticals Industries Ltd.
Average Salary
When selecting any career choice, remuneration plays an important role. As it takes investment in terms of money and time, as remuneration, one should know about the returns for their own interest.


In the medical profession, average salaries vary a lot and depend a lot on the work profile. Below is a list of the average pay in various work profiles in this sector.
| | | |
| --- | --- | --- |
| S.No. | Job profile | Average salary (in Rs.) |
| 1. | General Physician | Rs. 6,00,000 per annum |
| 2. | Doctor | Rs. 7,00,000 per annum |
| 3. | Pharmacist | Rs. 3,50,000 per annum |
| 4. | Private Practitioners | Rs. 5,50,000 per annum |
| 5. | Private Health Specialist | Rs. 6,00,000 per annum |
Required Skillset for Homeopathy
Some of the essential skills required by people who are aspiring to work in this field are mentioned below:
1. Communication skills- The person must be able to communicate his or her ideas to other people smoothly and have good interpersonal skills.


2. Key knowledge of Basic Concepts- The key concepts learned while studying medical are always used a lot while on job, so one should have basic knowledge of the key concepts in medical studies.


3. Teamwork - During the initial years of the job and the internship, aspiring candidates have to work being part of a team and must have the patience to listen to each other's ideas and work with each other in a coordinated manner.


4. Desire for continued learning and learning new research- A homeopathic doctor should be up to date with the latest research happening in the field.
Course Curriculum for Homeopathy
The course BHMS (Bachelor of Homeopathic Medicine and Surgery) is offered in many reputed institutes. It is a course with a duration of about 5 and a half years which includes 4 and a half years of on-campus studies and one year of internship. This course offers theoretical knowledge along with conducting various practical experimental procedures in homeopathy. It has an overall 9 semesters of about 6 months each in the entire course. However, some students may opt to go for higher studies to increase employment opportunities or to do specializations in certain aspects of the course.
Popular Homeopathy Entrance Exams in India
Popular Homeopathy Colleges in India VIEW ALL
Frequently Asked Questions (FAQs)
Question: Can a BHMS doctor prescribe allopathic medicine?
Answer :
A BHMS doctor must study allopathy in order to prescribe allopathic medicine. Homeopathy doctors can pursue MD in Pharmacology after completing BHMS.
Question: Can a BHMS graduate perform surgery?
Answer :
In order to perform surgery, a person must be an MBBS graduate.
Question: What is the average fee for BHMS?
Answer :
The average annual fees range from Rs. 1,00,000 – Rs. 3,00,000 for good BHMS colleges.
Question: Can humanities students apply for homeopathy?
Answer :
No, the eligibility criteria clearly state that only Science stream students that have Biology as a subject are eligible.
Question: Is NEET compulsory in order to pursue homeopathy?
Answer :
Yes, NEET is compulsory in order to pursue the BHMS degree. The cutoff for a decent BHMS degree course in NEET 2019 was between 100-130.
Questions related to Homeopathy
Showing 416 out of 416 Questions
Courses Similar to Homeopathy
Interested in Homeopathy? Find information around eligibility, career scope, jobs , colleges and exams and much more for free.