Flame University Student Portal - Login to See the Student's Corner
In order to log on to the Flame University student portal, students need to go to the official website of Flame University. After visiting the portal, you need to put in valid login credentials and click 'Log In'. You can even login via Gmail.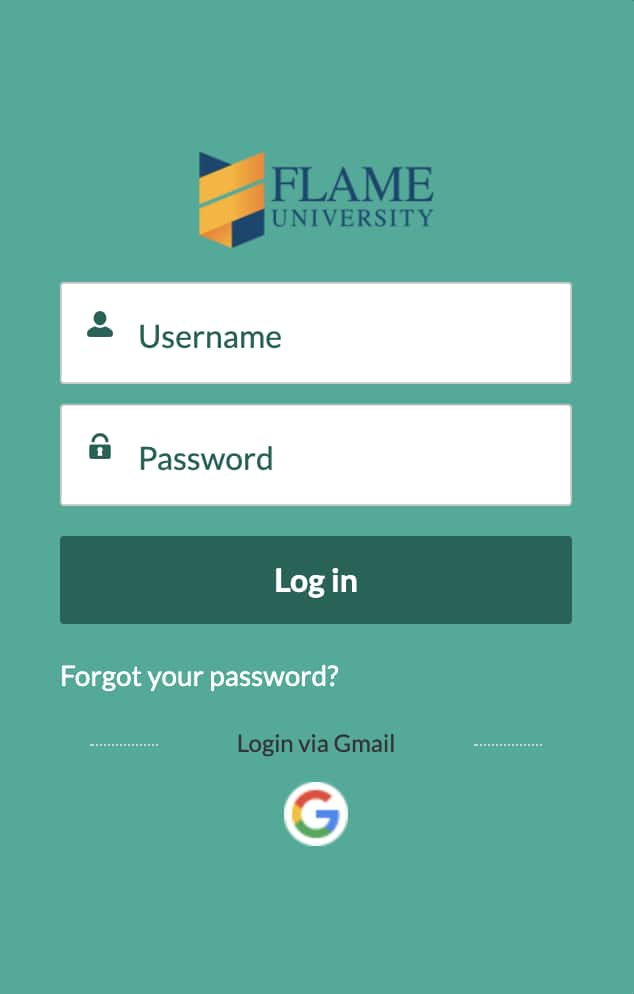 Logging in the portal will give you access to a wide array of resources used by the FLAME Student Community. Students are able to access their academic information, receive personalized communication, and are also able to use the university's self-service tools. Flame University student portal is designed to cater to their students' needs and make their lives easier.
Click Here to access Flame University student portal. Please note you will only be able to login if you are a student of Flame University.
Also, Read:
Students can search for FAQs about Flame University here. You can also find other students' reviews here.
Know About Other Popular Universities:
FLAME University, Pune Updates and Articles
Questions related to FLAME University, Pune
Showing 19 out of 19 Questions